At Corvan, we ensure every product that you purchased is of superior value.
** A cordless scrubber for smarter living
[Key Features]
1. High and Consistent Torque Motor
🧡Strong torque of 70kg-cm (vs. 26kg-cm conventional scrubber)
🧡Remove stains effortlessly
2. Multiple accessories
🧡Clean your entire bath area
🧡Car washing and waxing
🧡Bathtubs and shower panels
3. Waterproof (iPX7)
4.Cordless and Tangle-Free
5. Adjustable Length
🧡49cm (Without handle)
🧡132cm (Full length with extendable handle)
6. Other Special Functions
🧡Anti Slip Handle
🧡One Step to Remove and Install Various Cleaning Tools
🧡60 degree Tilting Angle for Better Control
🧡Intuitive Waterproof Charging Port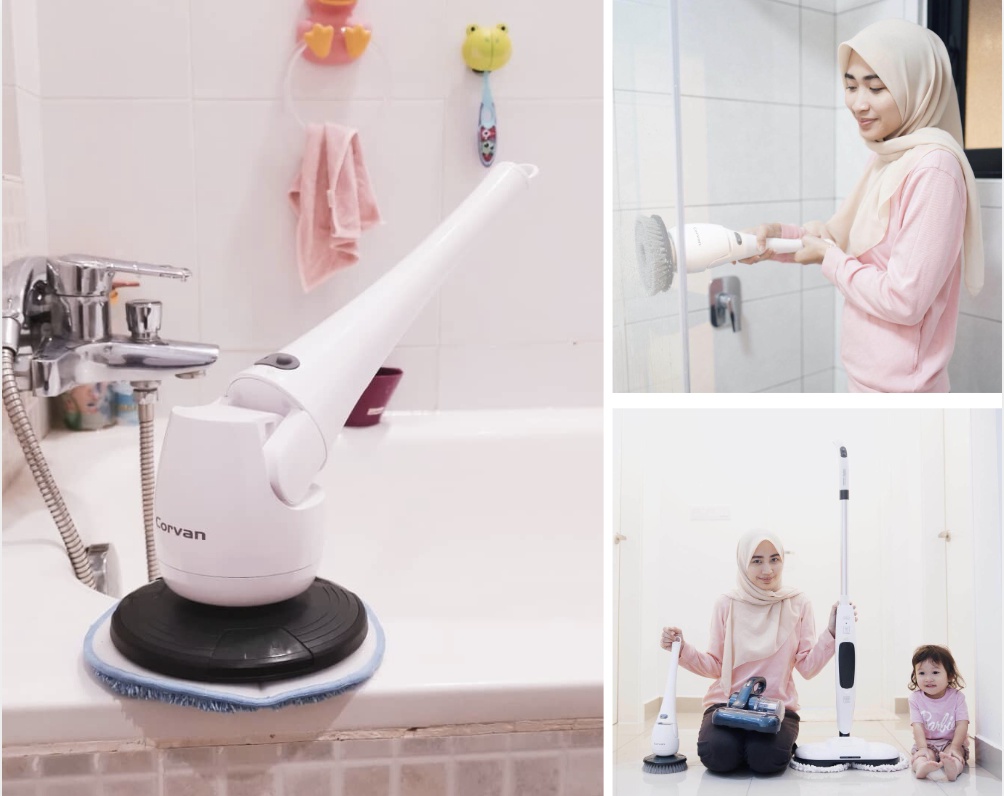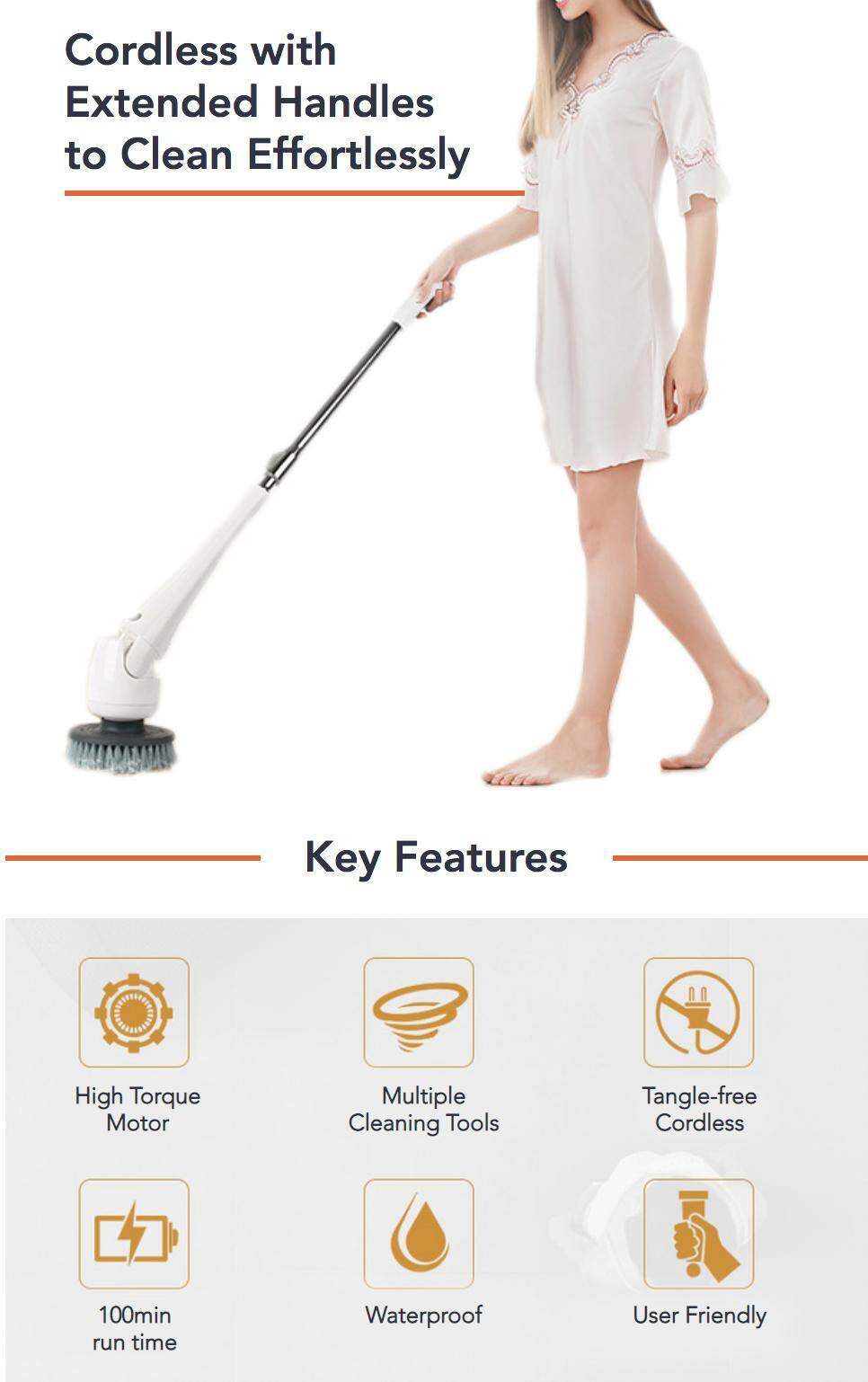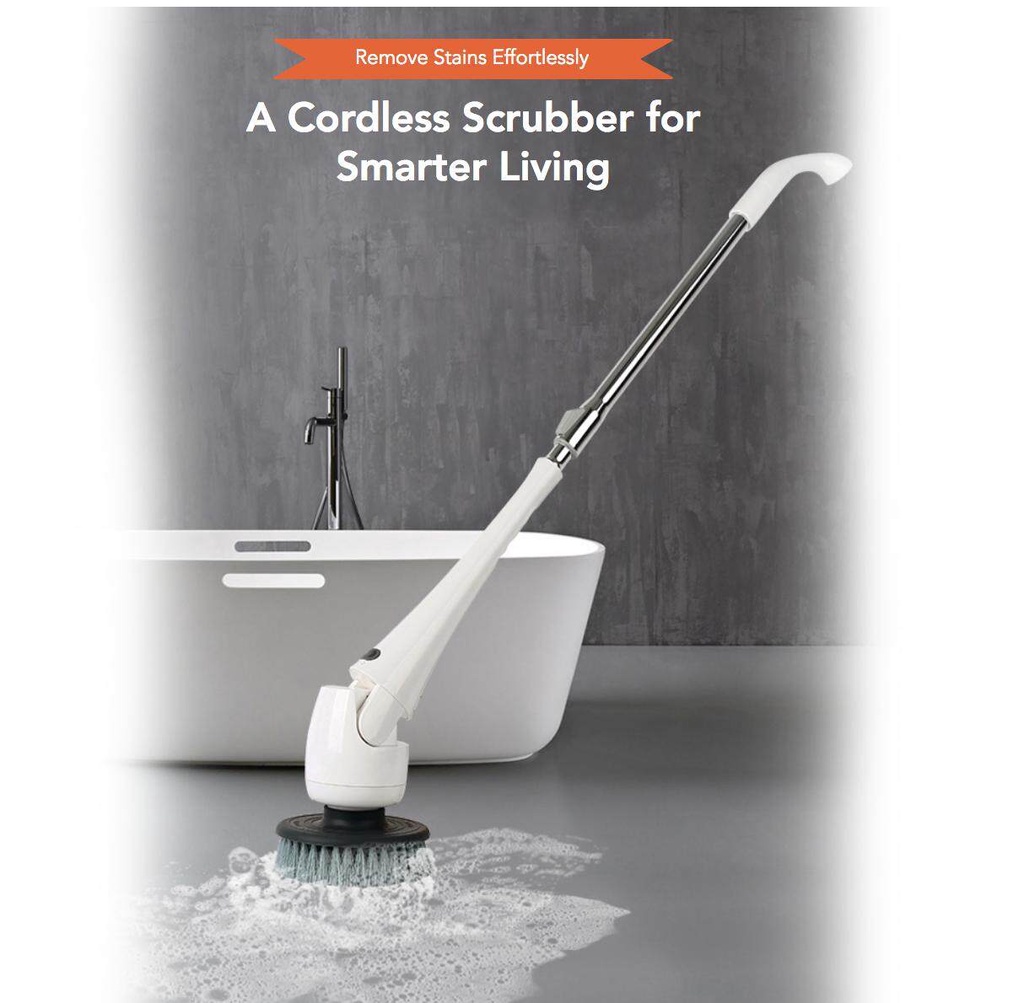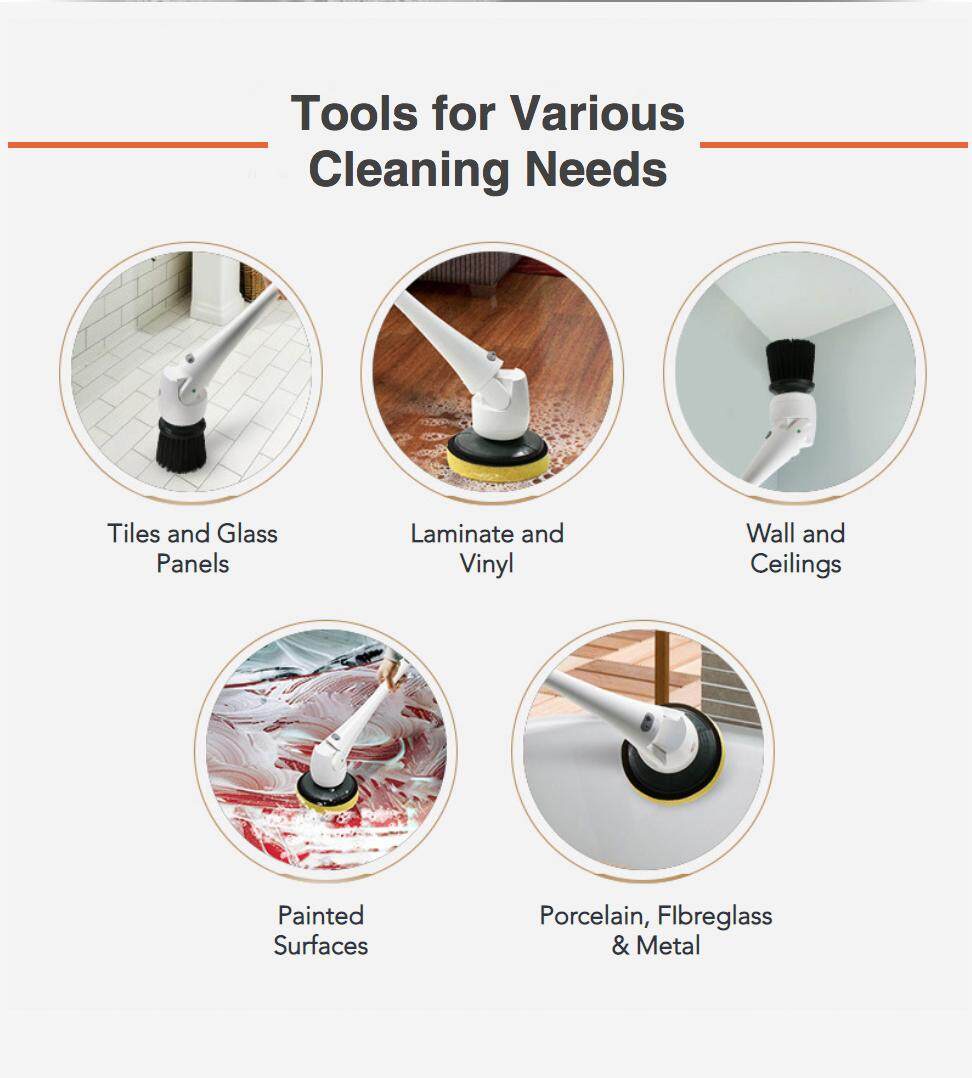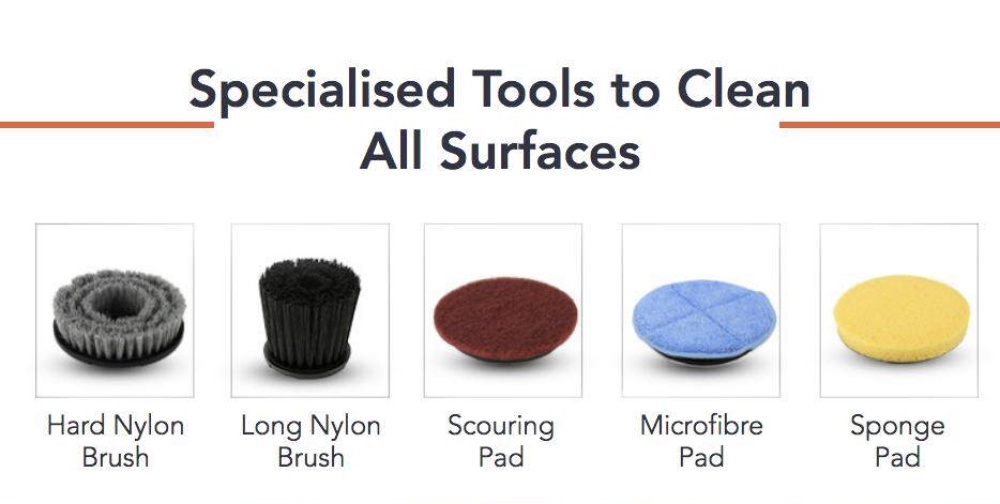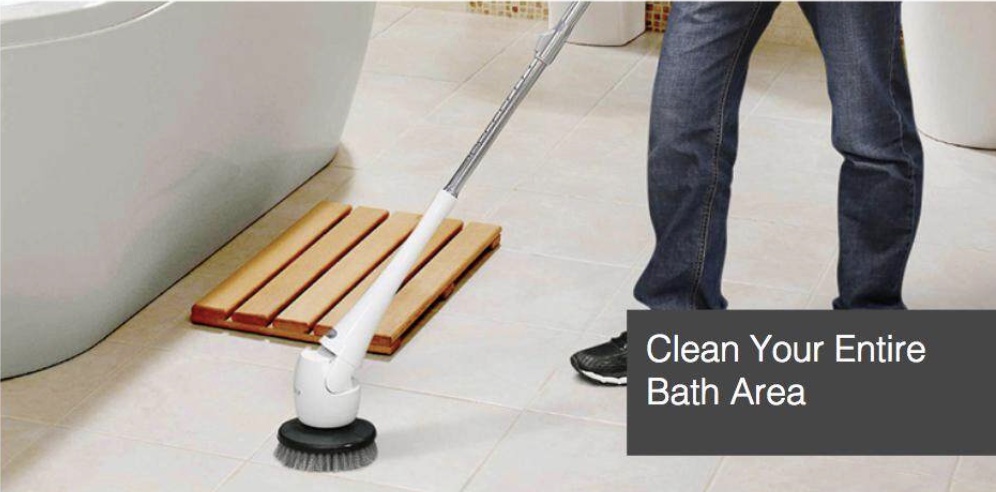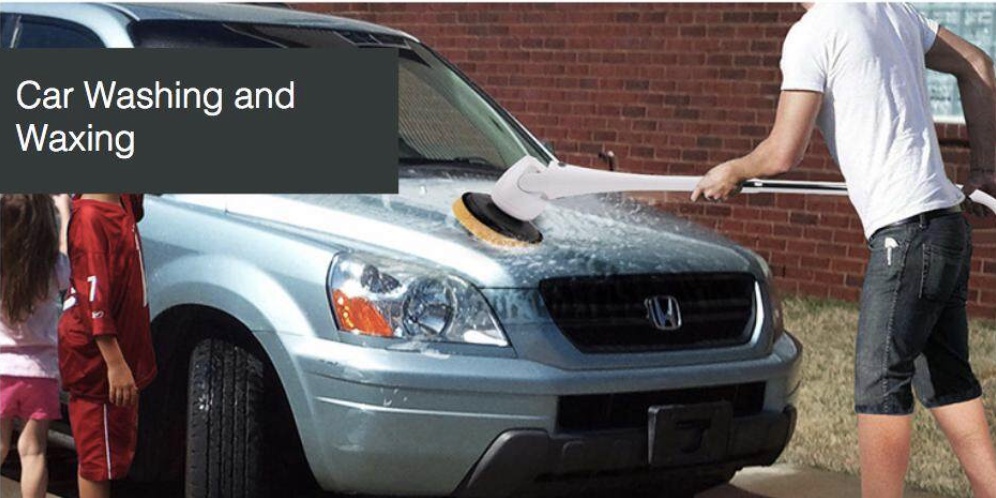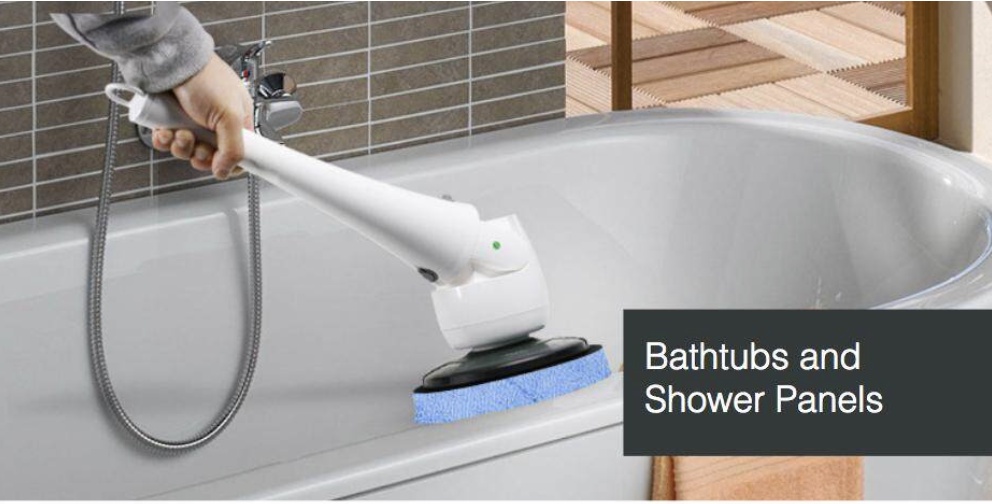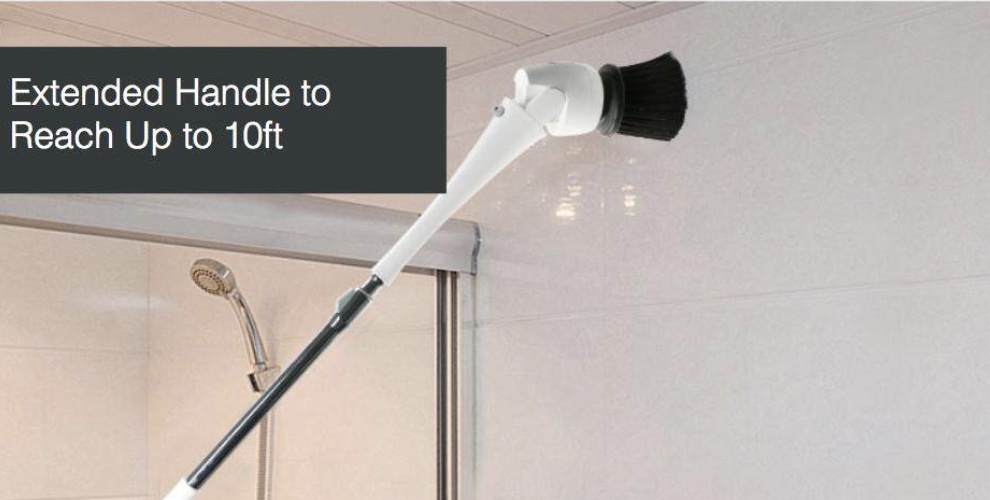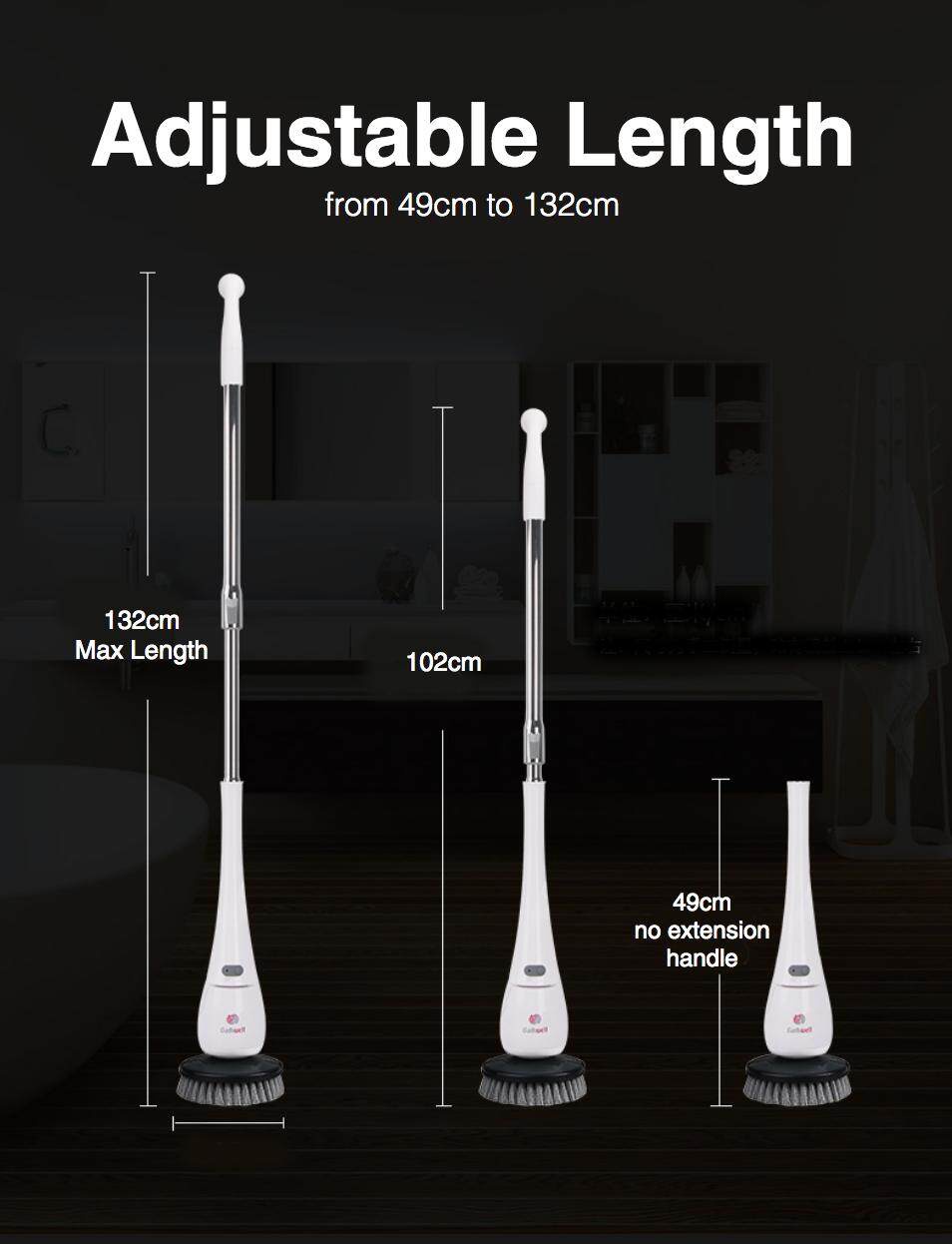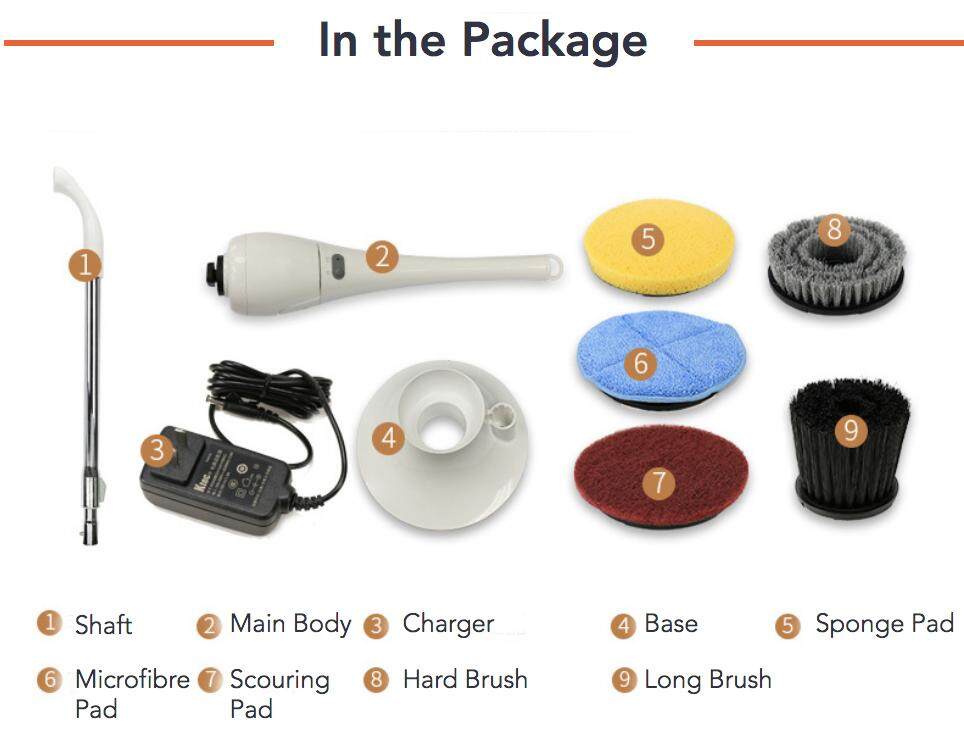 🧡[Watch the Corvan Power Scrub clean underwater]
https://www.youtube.com/watch?v=GV22aIh01eo&t
🧡[Watch the Corvan Power Scrub remove water stains from glass door]
https://www.youtube.com/watch?v=qWqIjMULozM
🧡[Watch the Unboxing Video]
https://www.youtube.com/watch?v=7x9PschJ2QM
🧡[Watch Tips & Tricks Video]
https://www.youtube.com/watch?v=VHa3KGVC_kM
[Multi-surface Cleaning]
🧡Tiles and Glass Panels
🧡Laminate and Vinyl
🧡Wall and Ceilings
🧡Painted Surfaces
🧡Porcelain, FIbreglass and Metal
[Specialised Tools for all surface cleaning]
🧡Hard Nylon Brush
🧡Long Nylon Brush
🧡Scouring Pad
🧡Microfibre Pad
🧡Sponge Pad
[Specifications]
🧡Runtime : 100 mins
🧡Charging time. :3-4 hours
[What is included in the package?]
🧡Shaft
🧡Main body
🧡Charger
🧡5 Specialised Tools
🧡Base
[Warranty]
🧡1 Year Body
🧡1 Year Battery
[Dimension]
🧡30cm (W) x 30cm (H) x 45cm (D)
[Delivery]
🧡West M'sia: 2-4 working days
🧡East M'sia: 7-10 working days
[Order Processing Standard Operation Procedures]
1. Order Received & Completed
2. Open Up New Stock to Check Charging & Running
3. Final Quality Control (Checking for scratches, blemishes, etc.)
4. Ensure All Parts & Accessories are Complete in Package
5. Outer Packaging (Outer carton protection or stretch film protection)
6. Send out to trusted courier partner
[How to pay via 0% interest Instalment Plan]
1. You are able to purchase through installment via checkout page and payment option that shows Credit Card Installment.
2. Select Credit Card Installment and it will prompt you to options of 6 months and 12 months.
[Sales & Service Centre]
10 Boulevard
Address: A-3-9 Block Allamanda,
10 Boulevard, Lebuhraya Sprint, PJU6A,
47400 Petaling Jaya, Selangor
Waze: 10 Boulevard
+603-7728 8166
🧡Monday - Friday: 10:00am-6:00pm
🧡Saturday: 10:00am-12:30pm
🧡Closed on Sunday and Public Holidays