Kuku Duckbill Gauze Handkerchief 5pcs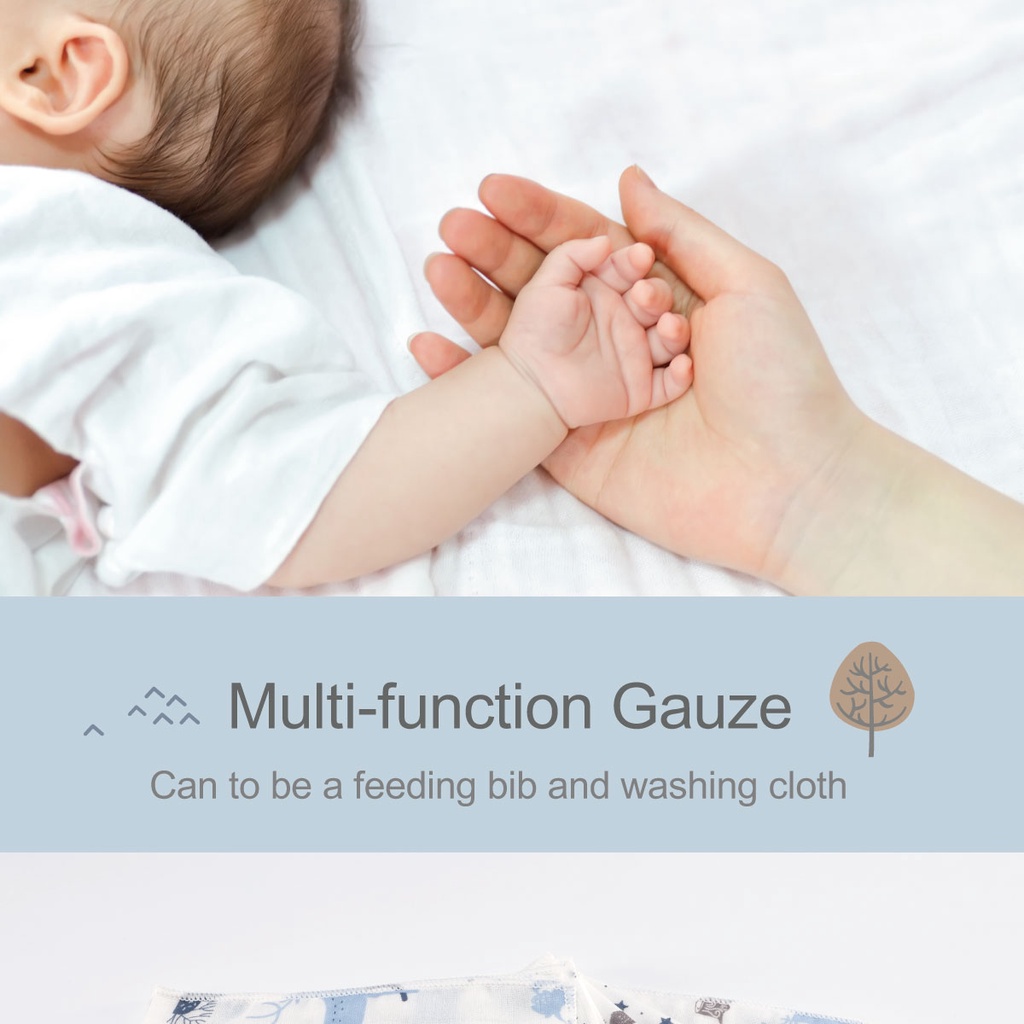 Geometric Print Handkerchief-5 pcs
- 100% Cotton
- Soft touch
- Free Fluorescent
- Made of 100% Cotton with
- Special Treatment, Soft to touch
- High-quality Pure Cotton Fabric
- with Exquisite and Soft Contact


Geometric Print Ballon Handkerchief-5 pcs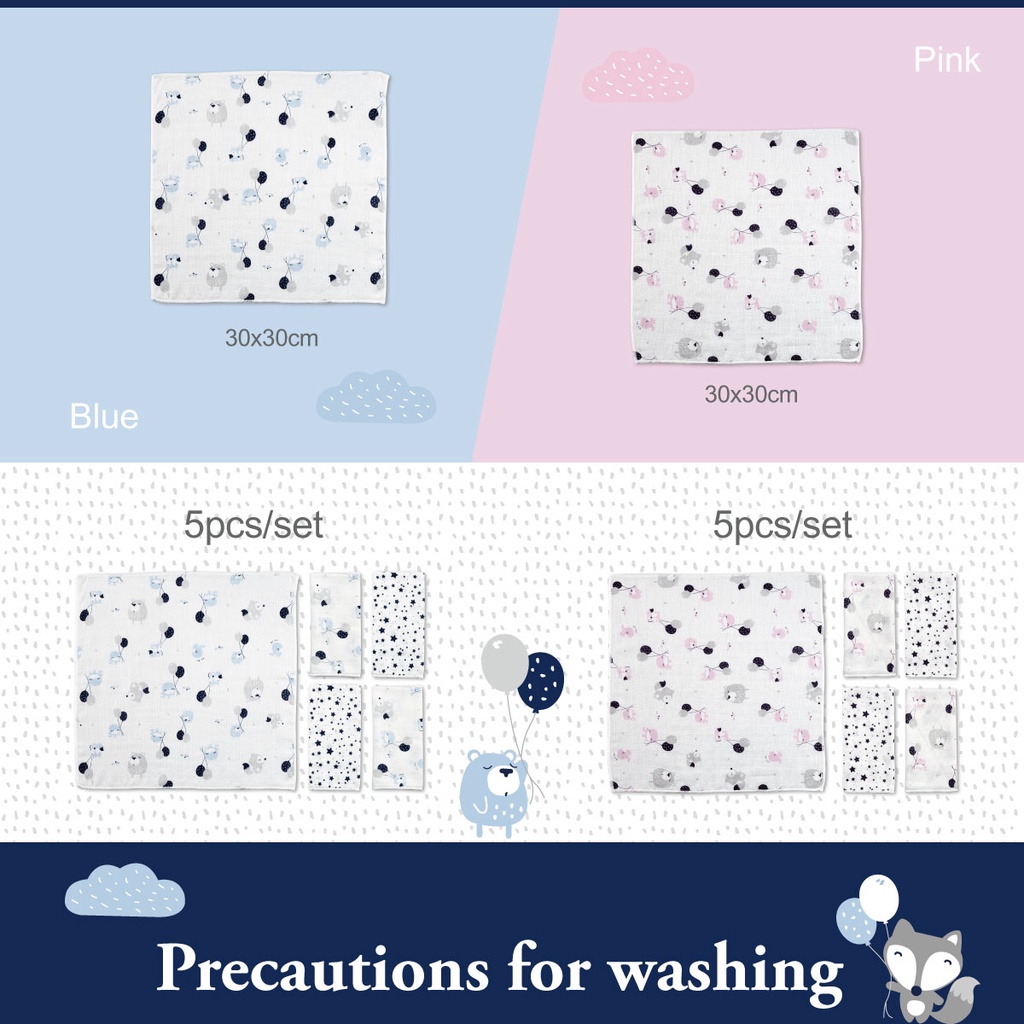 Northern Europ Forest Handkerchief-5 pcs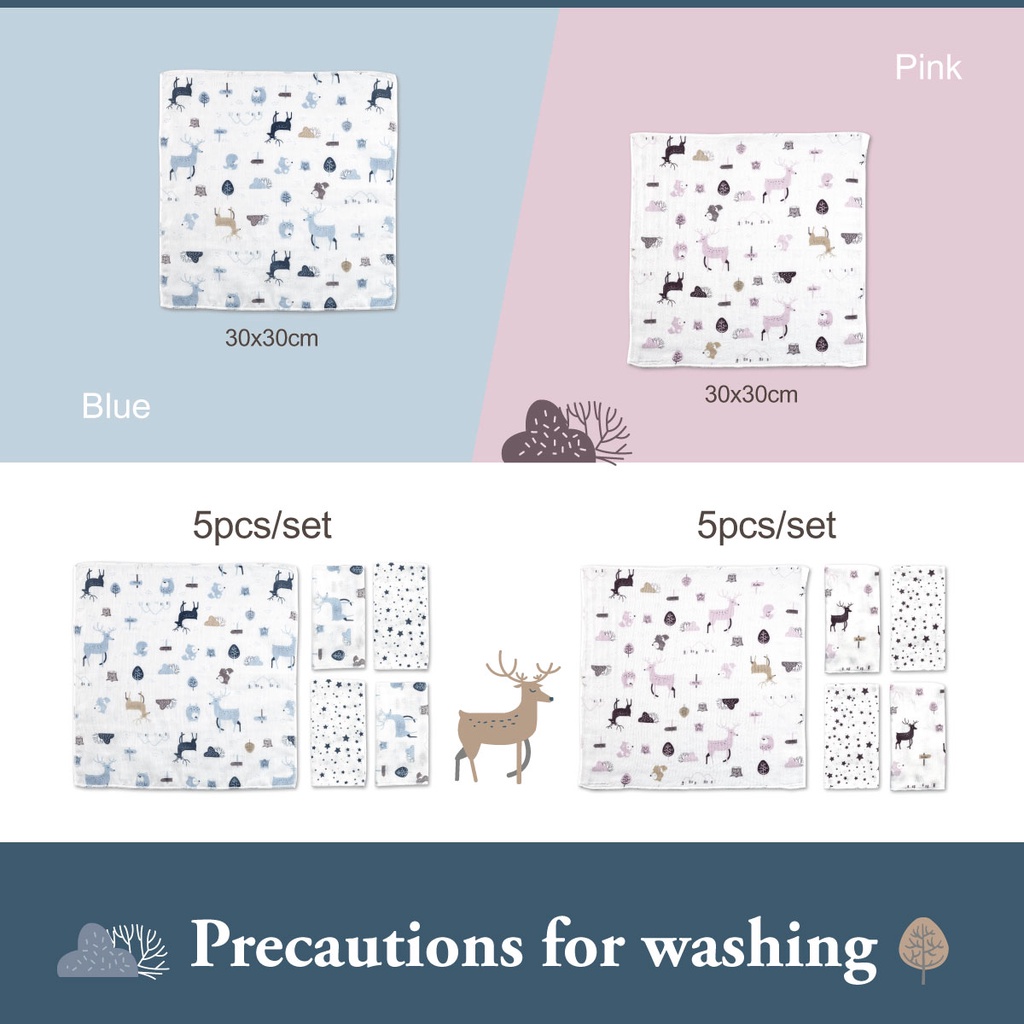 Features & Detail
100% Made in Taiwan


Multi-function Gauze
Can be a feeding bib and washing cloth


Free Fluorescent
Natural material with no formaldehyde or fluorescent, safe usage is guaranteed.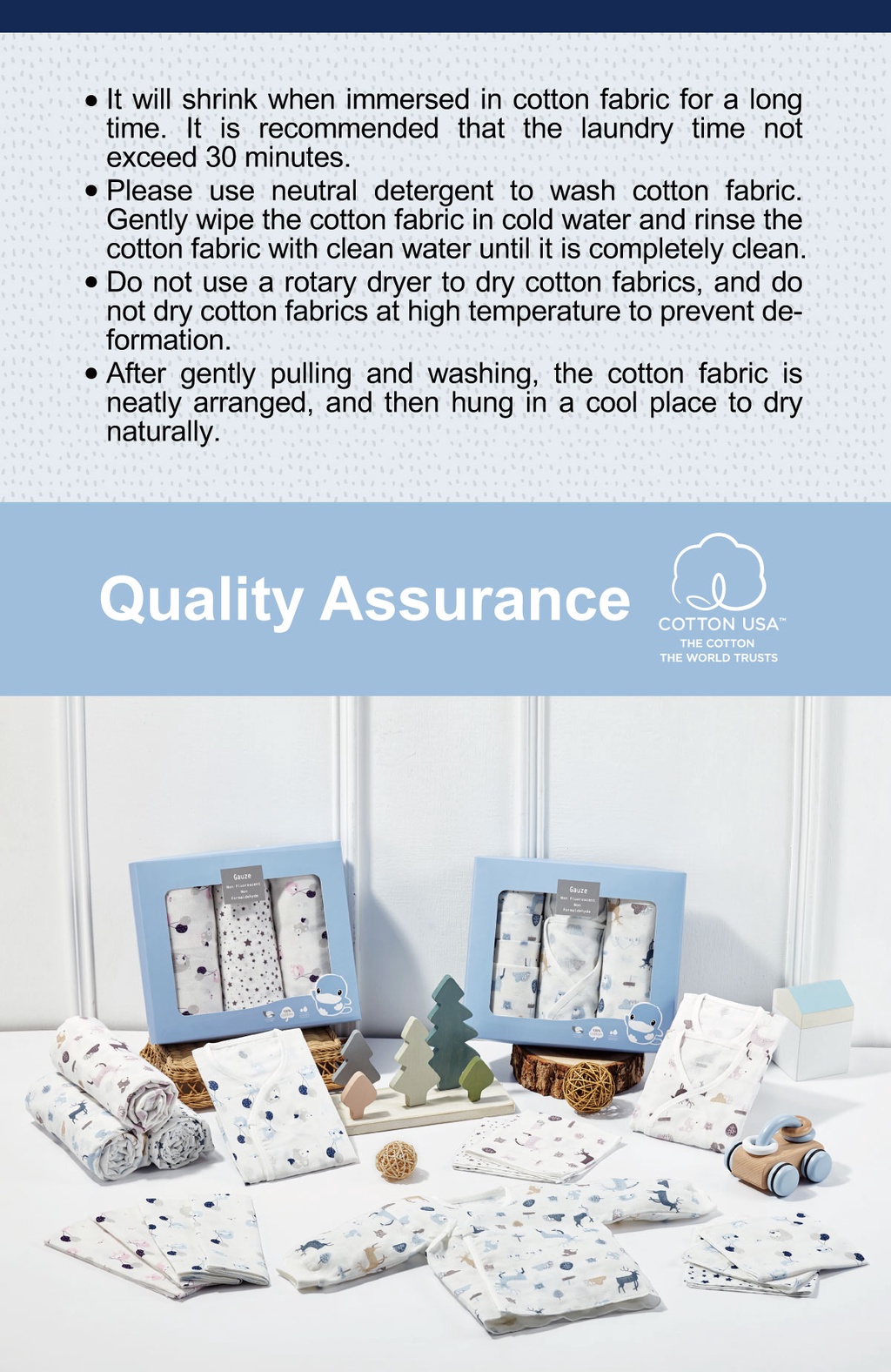 Precautions for washing
It will shrink when immersed in cotton fabric for a long time.
It is recommended that the laundry time not exceed 30 minutes.
Please use neutral detergent to wash cotton fabric. Gently wipe the cotton fabric in cold water and rinse the cotton fabric with clean water until it is completely clean.
Do not use a rotary dryer to dry cotton fabrics, and do not dry cotton fabrics at high temperature to prevent deformation.
After gently pulling and washing, the cotton fabric is neatly arranged, and then hung in a cool place to dry naturally.