MH630 Quick Release Plate with 1/4 inch Screw Vedio Pin for Giottos MH7002-630 5011
The
MH630 Quick Release Adapter Plate
converts a regular screw-on head or tripod / monopod platform into a quick release head. Using a base plate that features 3 bubble levels that easily and accurately level your camera in any position, the quick release assembly is a compact quick release system. For easy use with video and many digital cameras, the plate features a centering video pin.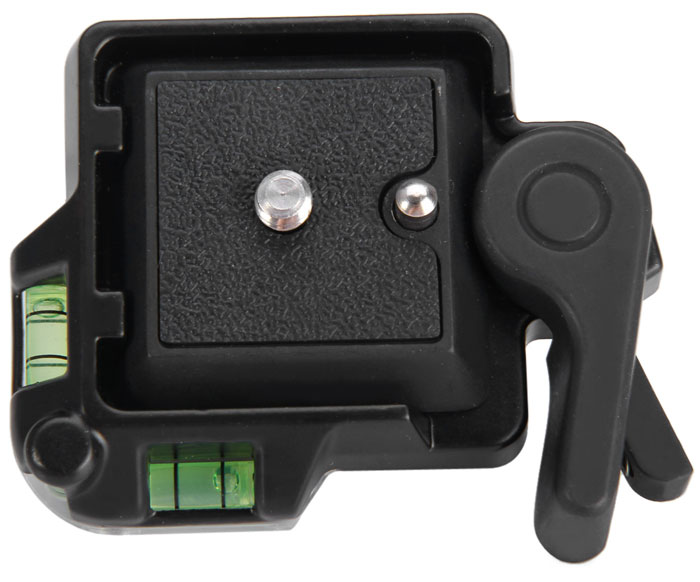 Features:
Mounting screw diameter: 1/4 inch.
Compatible with Giottos MH7002 - 630, 5011.
It comes supplied with one 1/4 inch camera screw, and features a location (video) pin.
Precisely engineered, black anodized, sealing it against corrosion and abrasion.
Rubber pad to protect your camera.
Type: Photography tools
Package weight: 0.146 kg
Product size (L x W x H): 7.00 x 5.50 x 1.50 cm / 2.76 x 2.17 x 0.59 inches
Package size (L x W x H): 8.00 x 7.00 x 2.50 cm / 3.15 x 2.76 x 0.98 inches
Package Contents: 1 x MH630 Quick Release Plate