Product Specification
Category
: Electronics Accessories > Mobile Accessories > Power Banks
Brand
: Xiaomi
Model
: 5000mah V2
SKU
: Powerbank 5000mah v2 + TPU (Blue)
Dimension (Length x Width x Height)
: 12.00 x 6.00 x 1.00
Weight(KG)
: 0.50
---
Product Description
5000mAh v2Mi Power Bank
ATL/Lishen lithium-ion polymer battery cells in a super slim 9.9mm aluminum case, our thinnest yet.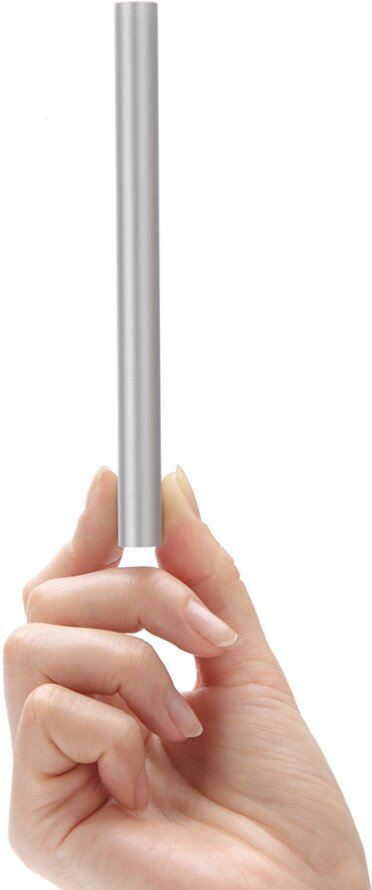 1full charge for
Redmi Note 4G
1.8full charges for iPhone 6
2.2full charges for iPhone 5s
* Lab test results. Actual usage may vary.
World-class chipset protectionNine layers of circuit protection, built by Texas Instruments
Mi Power Bank's adopted USB smart-control and charging/discharging chips from Texas Instruments provide nine layers of circuit chip protection while enhancing efficiency.
Temperature Resistance
Short-circuit protection
Reset Mechanism
Input Over-Voltage Protection
Automatic Charger Protection
Output Overcurrent Protection
Output Overvoltage Protection
Overcharge and Over-discharge protection
PTC Protective Circuits for the Cell
Optimized charging/discharging efficiencyUp to 93% conversion rate
World-class chips built into the power bank are not only safer, but improve charging conversion rate and stabilize discharging voltage with advanced resistance-capcitance sensors to optimize efficiency and durability.
Added100Rounds
Increased10%power output efficiency
Up to93%conversion rate
Minimum3300mAhactual output
* Test conditions for output capacity: 5V/1A output, 25℃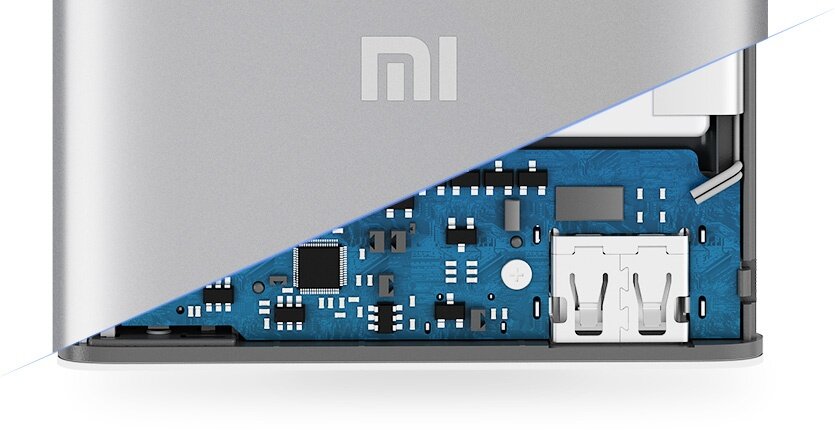 Plays well with othersCompatible with a wide range of devices
Mi Power Bank automatically adjusts its output level based on the connected device. It is compatible with smartphones and tablets from Mi, Apple, Samsung, HTC, Google, and BlackBerry, as well as a variety of digital cameras and handheld gaming devices.




Smooth edges
Anodizing process
Naturally indented button

Indicator Lights
Power Check
Micro USB port (input)
USB port (output)
Protective CasingBeautifully textured aluminum surface
Made from a single piece of aluminum, each casing is formed by high-precision CNC digital cutting. The water and corrosion-resistant surface is rigidly designed for everyday use.
300timesRub test
50kgPressure limit
---
*This product has no description yet.
---