The 1st & Original Hydrosoluble Coenzyme Q10 for Increased Energy Levels
The body's most important system is the energy system. We need energy to do our daily activities and to keep our organs running smoothly. Energy is also needed for maintenance and repair of cells when they get injured or make new cells when cells die.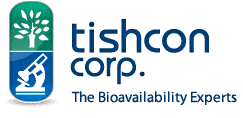 Energy is produced in every one of the trillions of cells in our body and Coenzyme Q10 (CoQ10) is essential for production of energy. When we are young, our cells are loaded with CoQ10 and our body produces an abundance of energy to run the body efficiently.
But as we age, our body produces less and less CoQ10 which result in the decline in energy production. The lack of energy may affect aspects of life and health. With Stay-well Q-GEL, your body cells are energised with a natural spark that will help you feel years younger.
Stay-well Q-GEL is manufactured by Tishcon Corp, USA with the patented Biosolv® technology which delivers 3.2 times more CoQ10 to your blood stream than other formulations of CoQ10.
Additional Info
Stay-well Q-GEL Carni contains a synergistic combination of Hydrosoluble Coenzyme Q10 (CoQ10) together with L-Carnitine Fumarate. Both of them are essential for energy production and they work together as a team. One delivers the fuel and the other helps to burn it.
Who Will Benefit:
Adults below 50 years old who:-
Always feel dull and lethargic during the day
Desire more energy to lead an active lifestyle
Yearn for an afternoon nap constantly
Wake up more tired than before they went to sleep
Usage:
For higher energy levels
For general overall health
Pack Size(s)
30 Softgels
How to Take:
Take one (1) to three (3) softgels daily as a dietary supplement or as directed by your healthcare professional. Softgels to be taken with or after a meal.
Formulation
Product

Active Ingredient Per Softgel

Strength

Stay-well Q-GEL Carni
Hydrosoluble* CoQ10 (Q-GEL)*
L-Carnitine Fumarate**
Vitamin E
30 mg
440 mg
50 i.u.
*Patented Biosolv technology from Tishcon Corp. USA
**Patented ingredient from Sigma-Tau (Italy)
Notes
Hydrosoluble(water-soluble) CoQ10 produced by patented Biosolv technology delivers 3.2 time more CoQ10 into your bloodstream than other forms of CoQ10.
Advantages of Stay-well Q-Gel­Carni
Better bioavailability