Product Specification
Category
: Sports & Travel > Exercise & Fitness > Agility Training Equipment
Brand
: Not Specified
Model
: Not Specified
SKU
: Resistance Band
Dimension (Length x Width x Height)
: 5.00 x 6.00 x 5.00
Weight(KG)
: 5.00
Manufacturing Country
: Not Specified
Warranty Type
: No Warranty
Warranty Value
: -
Warranty Description
: -
---
Product Description
Thick bold natural latex tube, high tensile strength, tens of thousands of times by tensile testing, safe, durable, easy to break. Perfect attention to detail, in a tiny place for you to check, and resolutely refused to shoddy, allowing you to experience the perfect visual experience.
Foot parts made of TPR material, the tensile strength of up to a dozen Mpa, elongation at break of up to more than 1 times, non-toxic, no smell, safety and environmental protection.
Foam wrapped handle, non-toxic no stimulation, safety and environmental protection, to avoid movement due to climate change or cause excessive heat, moisture, slippage occurs, comfortable.
This body trimmer is a stretching piece of exercise equipment using a strong rubber tube between your hands and feet.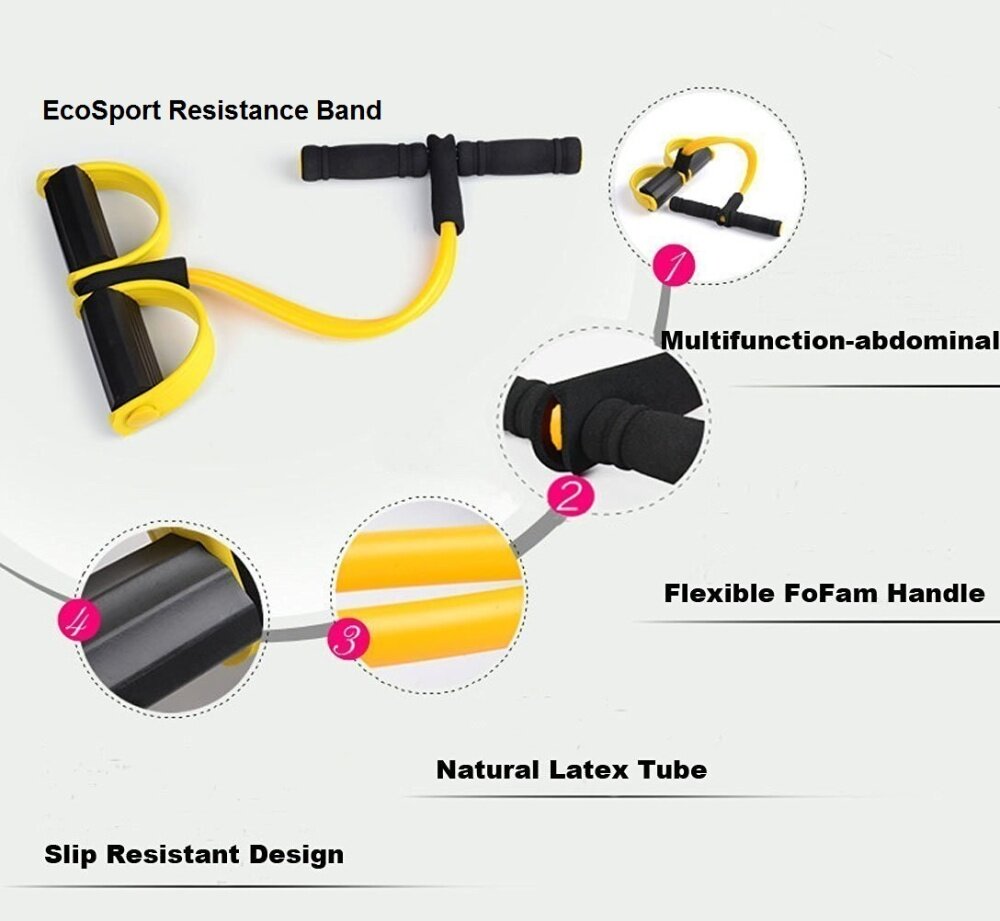 ---