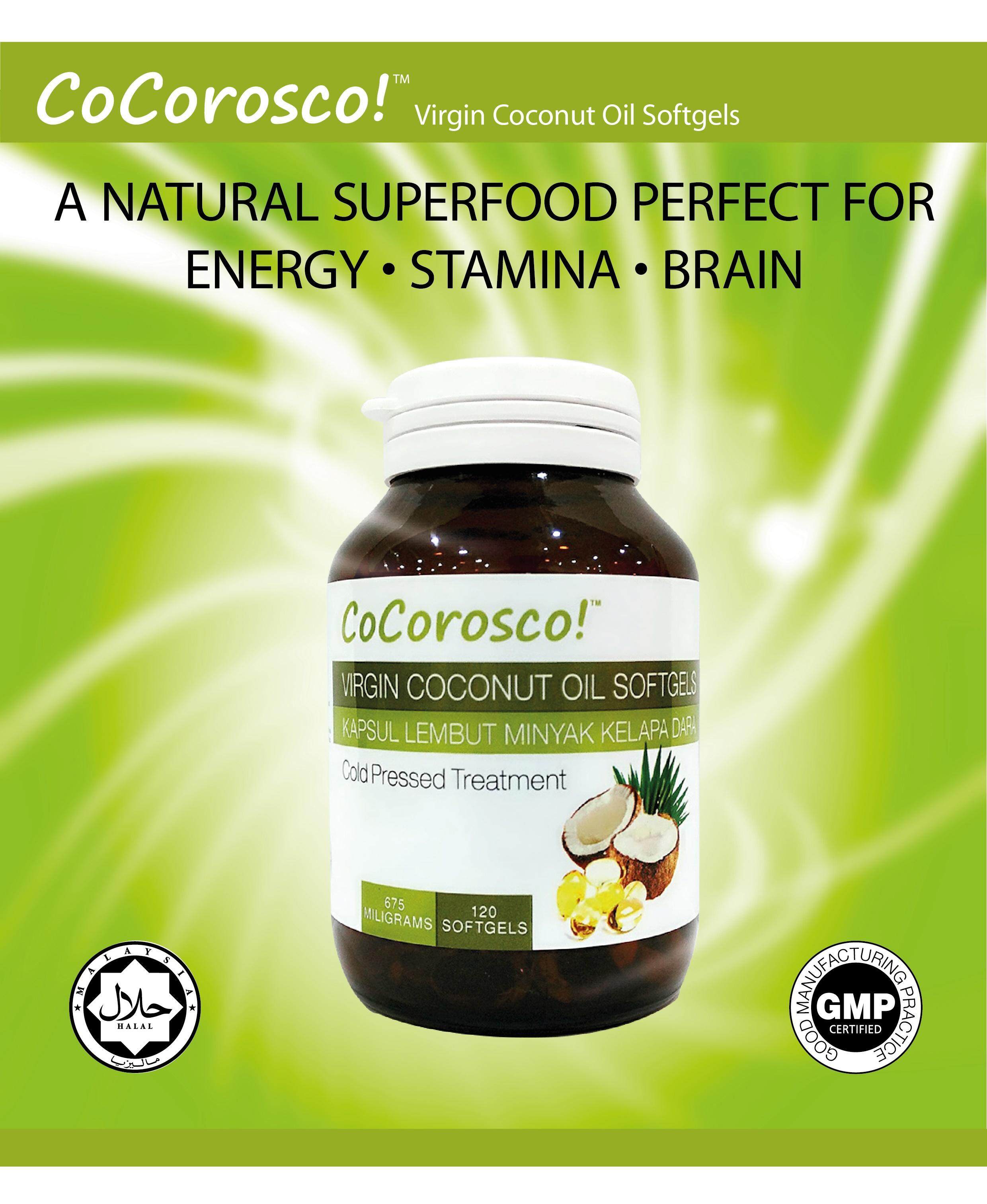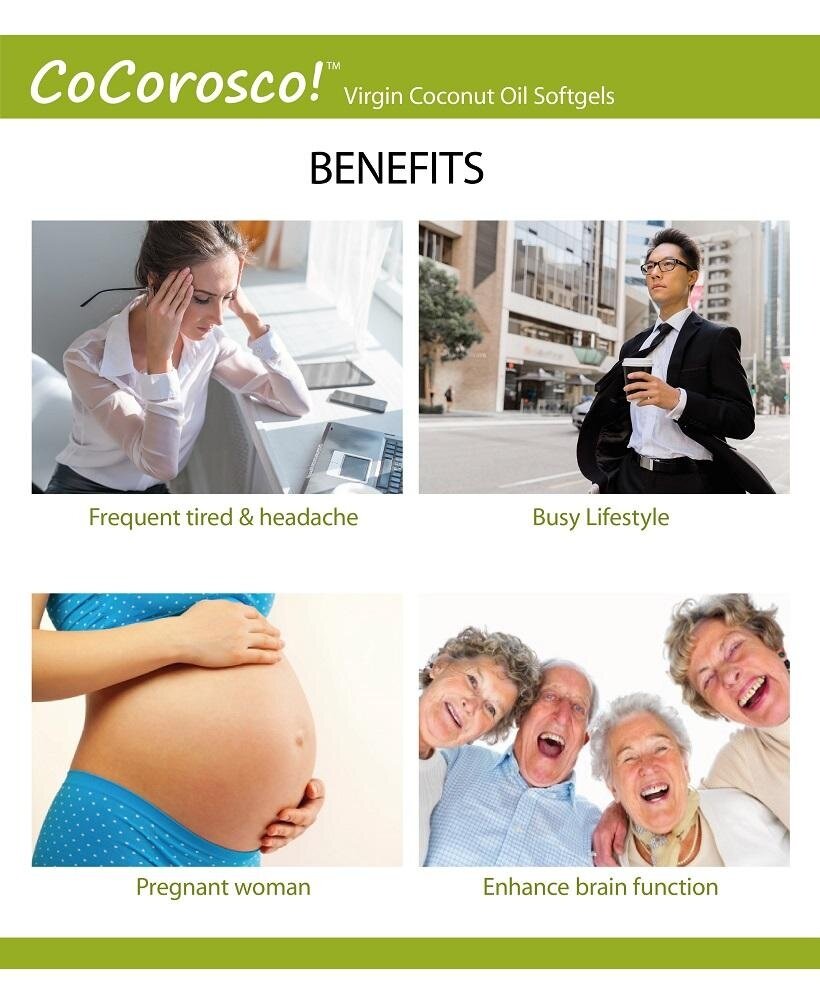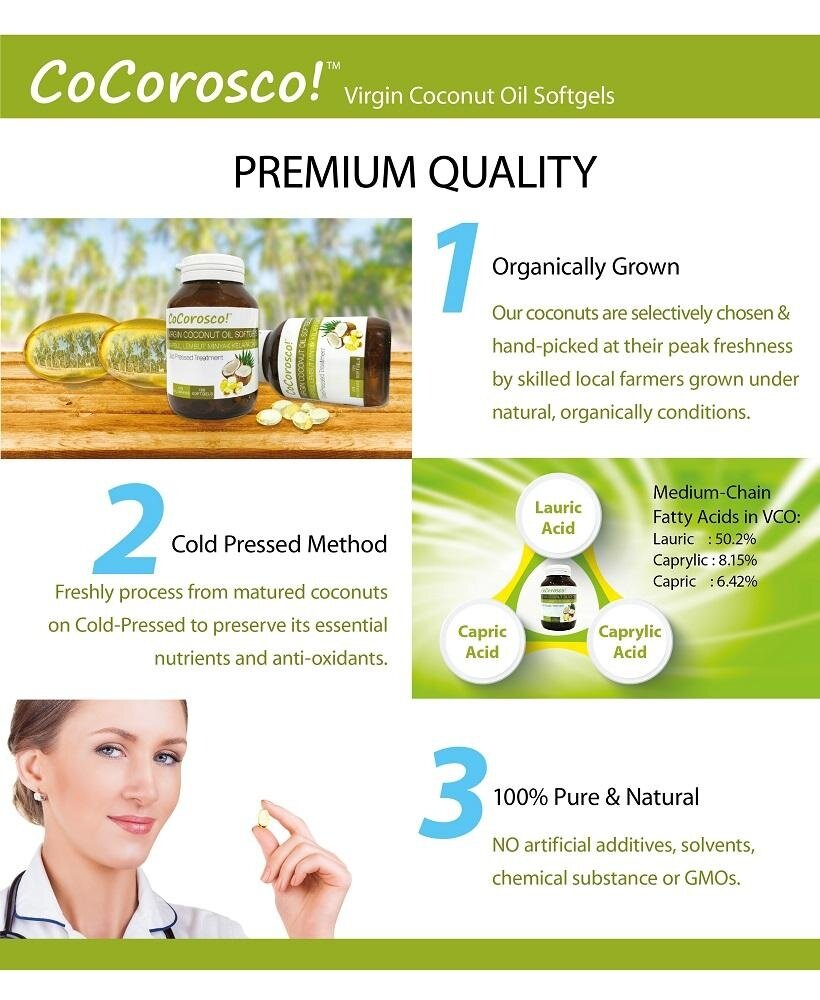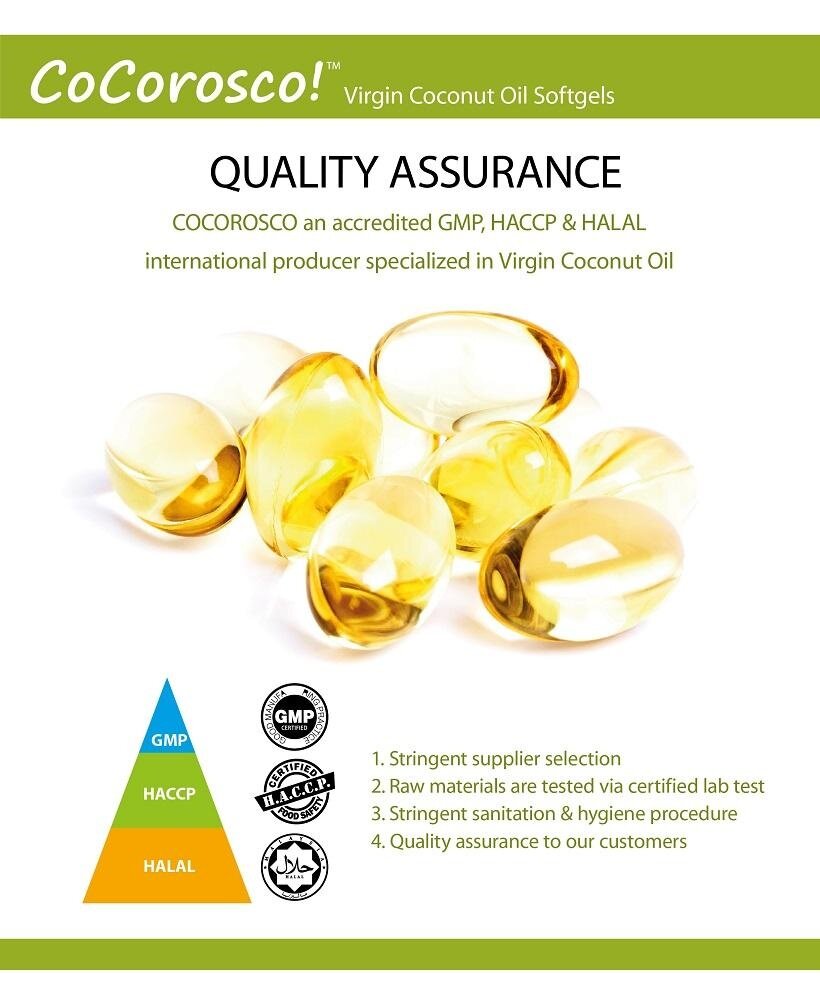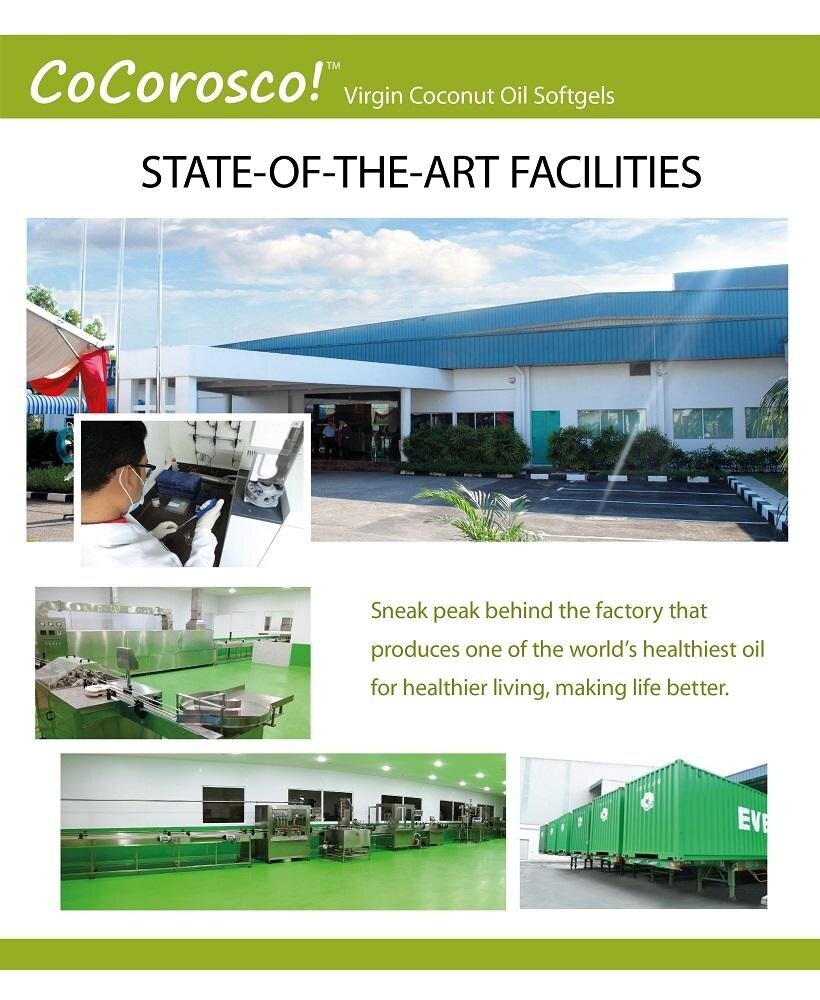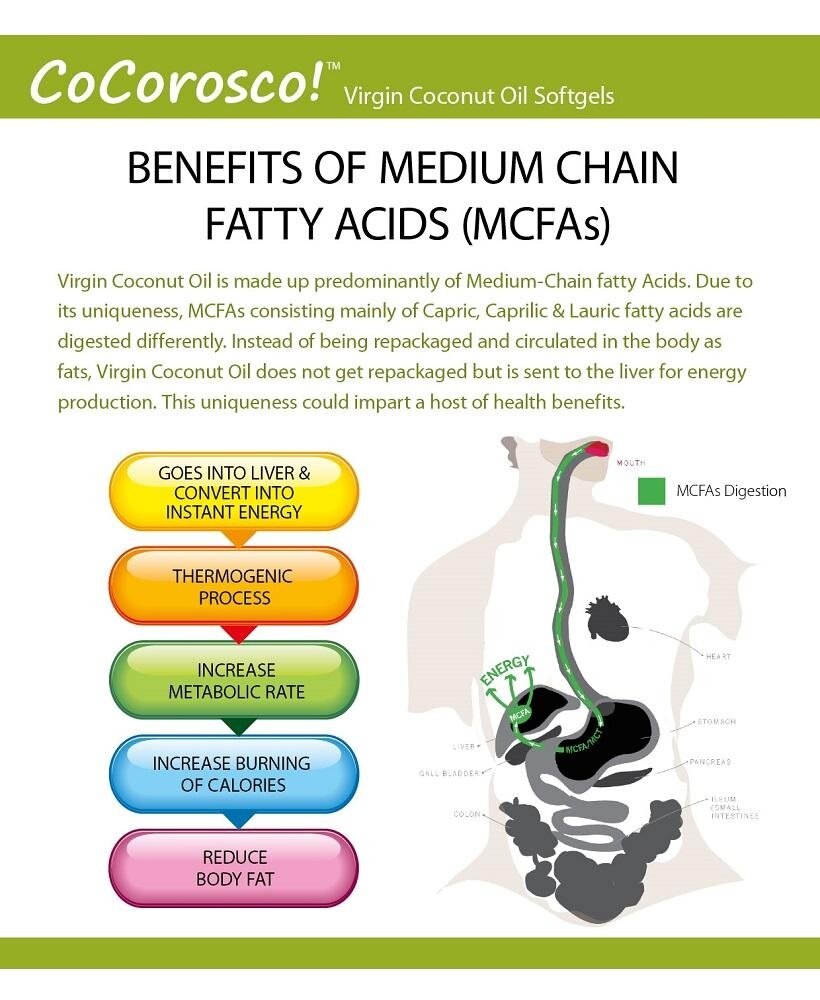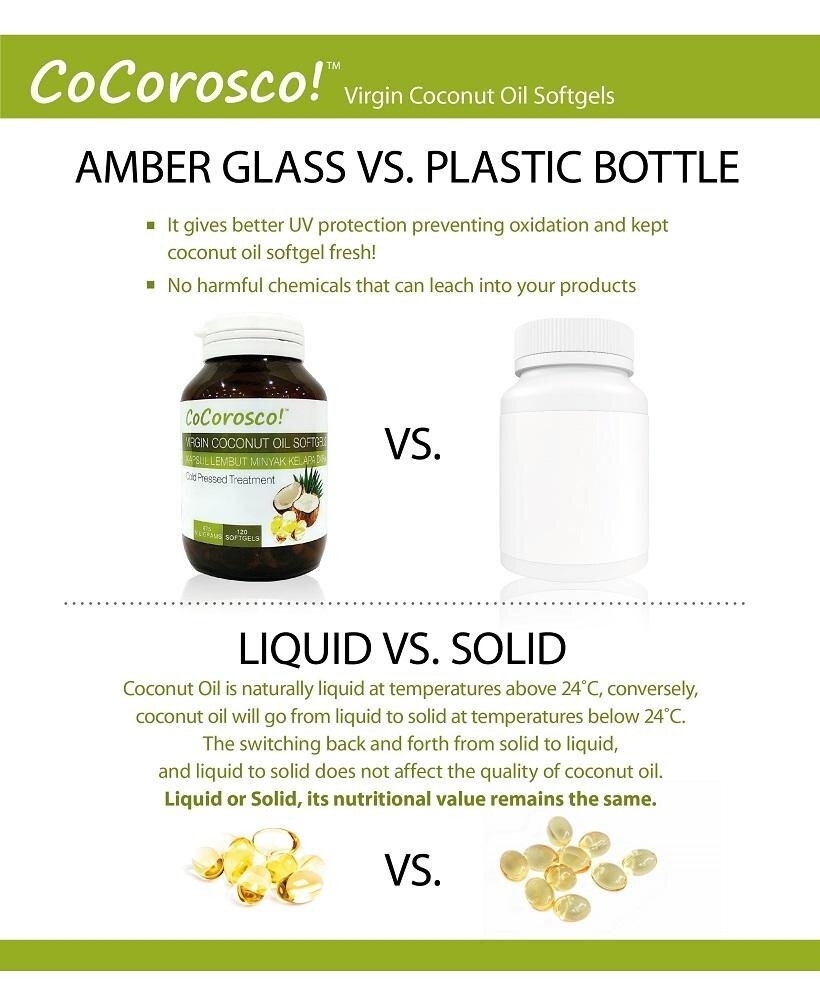 Cocorosco! Extra Virgin Coconut Oil Softgels (675mg X 120 softgels)
The softgels contain Extra Virgin Coconut Oil is a natural oil produced from fresh coconut employed on modern technology & facilities without the use of chemical or heat treatment via cold-pressed treatment. It results in a crystal clear oil that contains high anti-oxidants and phytonutrients that is beneficial to health.
Benefits
Health
Virgin Coconut Oil is made up of fatty acids, where the dominant group is called Medium Chain Fatty Acids. Due to their uniqueness, MCFAs consisting mainly of Capric, Caprilic & Lauric fatty acids. The Lauric acid is known to have natural potent antimicrobial properties. Virgin Coconut Oil could help to increase body's immune system by eradicating harmful microbes when consumed as a food.
Other benefits includes:
· It helps reduce "bad" (LDL) cholesterol levels, while increasing good (HDL) cholesterol levels.
· It has antimicrobial effects – it inactivates bacteria, fungi, and viruses.
· It helps improve metabolism, reduce body fat, and promote weight loss.
· It helps improve digestion.
· It enhances immune system function.
· It helps control blood sugar levels and prevents diabetes.
· It helps protect against kidney and liver disease.

How To Use
Recommended Dosage: 3 softgels 2 to 3 times daily with meals.
Ingredients
Extra Virgin Coconut Oil, Gelatin (bovine), Glycerine and purified water.