Product Specification
Category
: Health & Beauty > Dietary Supplements > Sports Nutrition
Brand
: Not Specified
Model
: Not Specified
SKU
: 5lbsSyn6Straw
Dimension (Length x Width x Height)
: 20.00 x 20.00 x 28.00
Weight(KG)
: 6.00
---
Product Description
Product details of BSN Syntha-6, Strawberry, 5.04lbs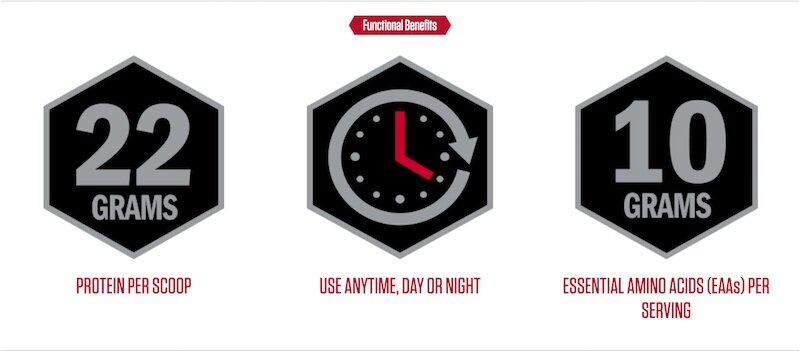 INFO
ULTRA-PREMIUM PROTEIN POWDER
MULTI-FUNCTIONAL PROTEIN MATRIX
ULTRA-PREMIUM PROTEIN SOURCES
RIDICULOUSLY DELICIOUS MILKSHAKE FLAVORS
PRE-WORKOUT, POST-WORKOUT OR AT ANY TIME
BSN® broke through the whey protein flavor barrier once and for all with the introduction of the ridiculously delicious SYNTHA-6™, the ultra-premium protein powder. A multi-functional supplement that is useful pre-workout, post-workout or at any time throughout the day, SYNTHA-6™ is designed to help support:*
Muscle Growth and Enhancement*
Muscle Protein Synthesis*
Recovery*
Weight Management*
Nutrition
WHY SYNTHA-6™?
SYNTHA-6™ is an ultra-premium lean muscle protein powder, BSN®'s best-tasting protein supplement on the market. Its formula features multiple quality proteins resulting in a nutritious and multi-functional protein supplement that ensures an athlete's muscles a quality supply of protein building blocks.* As any athlete knows, high-quality protein is essential for building and maintaining lean muscle mass.*
SYNTHA-6™ is the ideal solution to any active individual's protein needs, designed to perfectly suit a variety of diets and lifestyles. And with SYNTHA-6™, that high standard of quality comes with taste to match, thanks to BSN®'s exclusive flavor technology.
SYNTHA-6™ is a valuable addition to any athlete's diet and exercise regimen, and is also perfect to use as a high-protein source as part of a balanced weight management plan.* Nutritious and delicious, SYNTHA-6™ is the right choice among protein supplements.
DIRECTIONS
Suggested Use:
Take 1 scoop with 4-5 oz of cold water or any beverage of your choice. Vary the amount of liquid to achieve your desired flavor and consistency. To increase your protein intake per serving and to achieve an amazing milkshake taste, use non-fat or low-fat milk.
---