Do you want to be faster, have more power, and last longer in your workouts and athletic performance? Nitrate will get you there because itboosts Nitric Oxide (NO) which widens the blood vessels, increasing blood flow. So, if you're ready to boost your sports performance, Beet It is what you need. All-natural Beet It Sport Shot helps improve your strength, stamina, and speed. It's your pro-elite nitrate supplement super source – the only natural product proven to deliver a powerful, minimum dose of 400mg nitrate content per shot. That's the recommended amount of nitrate to receive consistent benefits of NO (NitricOxide)which improves yoursports performance. No other brand can deliver this amount. That's whyBeet Itis used in Olympic sports, pro cycling, football, strength training, by athletes who desire better and more efficient performance, and for sports research across the world.
_x000D_ _x000D_
The Easiest, Quickest,Tastiest Way to Experience the Power of Nitrate
_x000D_ _x000D_
Natural Vegan Non-GMO Non-Dairy Gluten-Free Fertilizer-Free Pesticide-Free Kosher
_x000D_ _x000D_
Benefits of Beets & Nitrates
_x000D_ Beet your personal best. For the most noticeable results, drink 5 shots per day – 1-2 shots before exercise or training, for up to six days before competition.Be prepared to experience better endurance, power, and strength – and with daily use – increased blood flow, lowered blood pressure, and reductions in elevated cholesterol. Beet It Sport Shot enhances your reaction time, improves sprint performance, and increases your muscle power. You will also have a powerful ally to help combat muscle fatigue and increase the time before your body becomes exhausted.
_x000D_ _x000D_
Stamina & Endurance
_x000D_ _x000D_
_x000D_
Improves Oxygen Efficiency
_x000D_
Combats Muscle Fatigue
_x000D_
Increases Time to Exhaustion
_x000D_
_x000D_ _x000D_
Power & Strength
_x000D_ _x000D_
_x000D_
Increases Muscle Power
_x000D_
Improves Sprint Performance
_x000D_
Enhances Reaction Time
_x000D_
_x000D_ _x000D_
Lowered Blood Pressure
_x000D_ _x000D_
_x000D_
Improved Vascular Health
_x000D_
Increases Blood Flow
_x000D_
Reduces Elevated Cholesterol
_x000D_
_x000D_ _x000D_
Works Gradually Over Extended Time
_x000D_ The Beet It Sport Shot is not an energy or caffeine booster and therefore you don't find that immediate 'kick'. Beet It shots work gradually and over an extended period of time, which is unlike the majority of energy or caffeine-booster drinks available.
_x000D_ _x000D_
Unlock the Power of Nitric Oxide (NO)
_x000D_ Nitrate is converted by the body to Nitric Oxide in the cardiovascular system. Dietary nitrate has been shown by scientific research to improve vascular function. Tested by science and trusted by athletes, Beet It Sport Shot is a firm favorite of the sporting elite including cyclists and Olympic sports teams. This concentrated beet juice shot containsa minimum of400mg natural dietary nitrate and unlocks the power of NO (Nitric Oxide). Consume before exercise and enjoy as part of a balanced diet. It is optimal to take the Sport Shot 1-12 hours before exercise. Most athletes take the Beet It Sport Shot on a loading basis before an event – one shot 12 hours before, and one around two hours before exercising – however one is sufficient for general training. The body reaches a 'saturation point' after two Sport shots have been consumed therefore there is no need to take any more.
_x000D_ _x000D_
_x000D_
_x000D_

Unlock the Power of Nitric Oxide

_x000D_
_x000D_
_x000D_

Improve Your Cardiovascular Performance

_x000D_
_x000D_
_x000D_

Consume Before Exercise & As Part of a Balanced Diet

_x000D_
_x000D_
_x000D_ _x000D_ _x000D_ _x000D_
The NO3-NO2-NO Pathway –How Nitrate Impacts Your System
_x000D_ _x000D_
Ingestion of Nitrate (NO3):
_x000D_ Over 90%of the nitrate is absorbed into your bloodstream when you drink your shot. Nitrate (NO3) stays elevated in your bloodstream for 6-8 hours.
_x000D_ _x000D_
Bloodstream Absorption:
_x000D_ 25% of the nitrate in your bloodstream is then absorbed & concentrated by your salivary glands. 75% of the nitrate (NO3) is excreted by your kidneys.
_x000D_ _x000D_
Conversion of NO3 to NO2:
_x000D_ Bacteria on the tongue converts the nitrate (NO3)into nitrite (NO2). It's the only way our bodies convert NO3 to NO2.
_x000D_ _x000D_
Conversion of NO2 to NO:
_x000D_ Acid in the stomach then converts the nitrite (NO2) into nitric oxide (NO) which is a vasodilator that improves cardio performance.
_x000D_ _x000D_
Simple Purple Goodness
_x000D_ No matter how carefully you look, you won't find anything but natural goodness inside this beetroot juice. Beet It Sport Shot keeps the ingredient list simple – GMO free 98% concentrated beet juice and 2%lemon juice (just to smooth the earthy aftertaste of beet). The result... simply delicious!
_x000D_ _x000D_
The Power of Beet Concentrate
_x000D_ Dietary nitrate occurs naturally in beets and vegetables. The only problem is that the amount of nitrate is wildly unpredictable, meaning you have to eat or drink unreasonably large amounts to get the recommended 400mg of nitrate. Beet It Shots are made from concentrated beet juice, which means the correct amount of nitrate is delivered by controlling the concentration. It's the reason Beet It Shots are the easiest, tastiest, most convenient way to consume the 400mg of nitrate you need to achieve improvements in sports performance and cardiovascular health. The chart below gives you a sense of just how much of each vegetable you'd have to consume to meet the 400mg of nitrate found in every Beet It Sport Shot. (Keeping in mind, of course, that natural nitrate concentrations will fluctuate between the same quantity of each vegetable.)
_x000D_ _x000D_
Pro-Elite Shot
_x000D_ What started as James White Beetroot Juice is now the world renowned brand – Beet It. At the heart of the Beet It Sport range is this award-winning, widely acclaimed high nitrate Pro-Elite Shot of concentrated beetroot juice. Beet It supplies their Sport Shots to more than 200 research institutes and universities worldwide. The research covers the benefits to athletes from natural dietary nitrate supplementation and was started by Prof Andy Jones of Exeter University. He explains the nature of his team's research in the video "Unlocking the Power of Beetroot".
_x000D_ _x000D_
Informed Sport
_x000D_ Informed Sport is a quality assurance program for sports nutrition products, suppliers to the sports nutrition industry,
_x000D_ _x000D_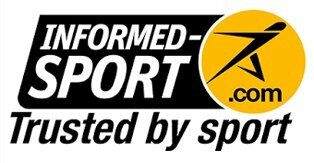 _x000D_ _x000D_
andsupplement manufacturing facilities. The program certifies that allnutritional supplements and/or ingredients that bear the Informed Sport logo have been tested for banned substances by the world class sports anti-doping lab, LGC.
_x000D_ _x000D_
Beet It Shots Used for Nitrate Supplementation Research
_x000D_ Most of the published research papers on the subject of nitrate supplementation specifically used Beet It Shots or Beet it Juice. This is because they deliver a controlled dose of dietary nitrate – which freshly pressed beet juice cannot do – dietary nitrate levels in beet juice fluctuate enormously. Also Beet It makes a nitrate depleted version of their Beet It Shots which research teams use as a placebo for double blind crossover trials – the gold standard for unbiased research. All the sports performance research published to date has been independently undertaken by leading university and elite sports research bodies (such as the Australian Institute of Sport). It has not been funded by Beet It. Beet It has been used in over 100 research projects throughout the world by universities in projects from as far afield as USA, Australia, Canada, Holland, Sweden, Korea, China, Germany, Denmark, Brazil, Nepal, New Zealand, France as well as many in the UK.
_x000D_ _x000D_ _x000D_ _x000D_
_x000D_ _x000D_ _x000D_
Beet It - Beet Juice Sport Shot - 2.4 oz.
_x000D_ _x000D_ _x000D_
_x000D_
_x000D_ _x000D_ _x000D_
Supplement Facts
_x000D_ _x000D_ _x000D_
Serving Size:2.4 fl. oz. (70 mL)
_x000D_ _x000D_ _x000D_
Servings Per Container: 1
_x000D_ _x000D_ _x000D_
_x000D_ _x000D_ _x000D_
Amount Per Serving
_x000D_
% Daily Value
_x000D_ _x000D_ _x000D_
_x000D_ _x000D_ _x000D_
Calories97
_x000D_
Calories from Fat 1.8
_x000D_ _x000D_ _x000D_
_x000D_ _x000D_ _x000D_
Total Fat
_x000D_
0.2 g
_x000D_
0.3%
_x000D_ _x000D_ _x000D_
_x000D_ _x000D_ _x000D_
Saturated Fat
_x000D_
0.04 g
_x000D_
0.2%
_x000D_ _x000D_ _x000D_
_x000D_ _x000D_ _x000D_
Trans Fat
_x000D_
0 g
_x000D_
_x000D_ _x000D_ _x000D_
_x000D_ _x000D_ _x000D_
Sodium
_x000D_
75 mg
_x000D_
3.1%
_x000D_ _x000D_ _x000D_
_x000D_ _x000D_ _x000D_ _x000D_ _x000D_
Total Carbohydrate
_x000D_
20g
_x000D_
6.7%
_x000D_ _x000D_ _x000D_
_x000D_ _x000D_ _x000D_ _x000D_ _x000D_
Sugars
_x000D_
13 g
_x000D_
0.2%
_x000D_ _x000D_ _x000D_
_x000D_ _x000D_ _x000D_ _x000D_ _x000D_
Protein
_x000D_
4 g
_x000D_
8%
_x000D_ _x000D_ _x000D_
_x000D_ _x000D_ _x000D_ _x000D_ _x000D_
Vitamin A 1.5%
_x000D_
Vitamin C 0%
_x000D_ _x000D_ _x000D_
_x000D_ _x000D_ _x000D_
Calcium 16.5%
_x000D_
Iron 2.8%
_x000D_ _x000D_ _x000D_
_x000D_ _x000D_ _x000D_
* Percent Daily Values are based on a 2,000 calorie diet. Your daily values may be higher or lower depending on your calorie needs.
_x000D_ _x000D_ _x000D_
_x000D_
_x000D_ _x000D_ _x000D_
_x000D_ _x000D_ _x000D_
Other Ingredients:Concentrated beet juice (98%), lemon juice (2%); made from concentrates.
_x000D_ _x000D_ _x000D_
_x000D_ _x000D_ _x000D_ _x000D_