Multi-function toaster oven: Equipped with 3heating elements at the top and bottom, the toaster oven's cooking functions include: baking bread(heat only from below the food), broiling steak(heat directly above the food), toasting bagel(heating from above and below the food. Toasting uses a lower temperature.) You can do so much more with this conventional oven. 6-slice countertop oven: It's big enough to cook all types of meat. You can fit 6 slices of bread or 10" pizza in it easily. Perfect size for your family, it doesn't take much to on the counter, but will cook a wide range of different types of food. Dimensions 47.2 x 29.2 x 33.7cm, perfectly fits on your countertop. Even and fast oven cooking: The toaster oven maintains an even temperature in interior. Adjustable temperature controls(ideally between 60°Cand 230°C) is straightforward enough that you can at least cook foods simple. With a maximum temperature of 230°C , you can even quickly brown the outside of a prime rib. Great at warming something up quickly. Easy to clean & use:4 different rack positions allow you to move your dishes closer or farther away from the heating elements during cooking. Super easy to use and clean! Automatic shut-off: 60 minutes timer with ready bell, is loud enough to hear. No worries about getting distracted and burning your food. Includes durable baking pan,a removable crumb tray, an oven rack and a drag hook. Item be well packaged, transaction would go smoothly. 2 Years Warranty by Aicook Malaysia -Due to the good quality of product, we're confident to offer 24-months quality warranty for manufacture defects. 100% certified by SIRIM
---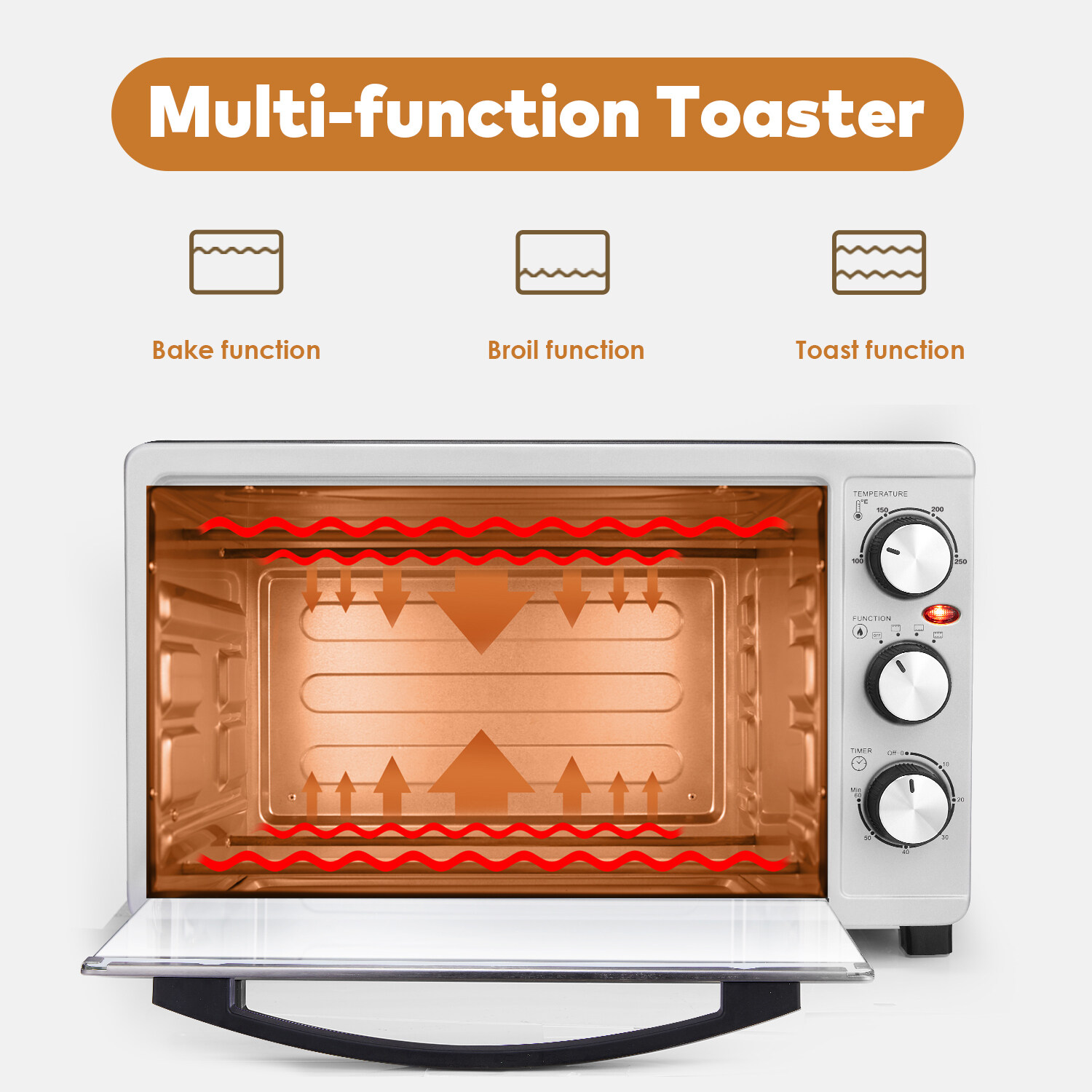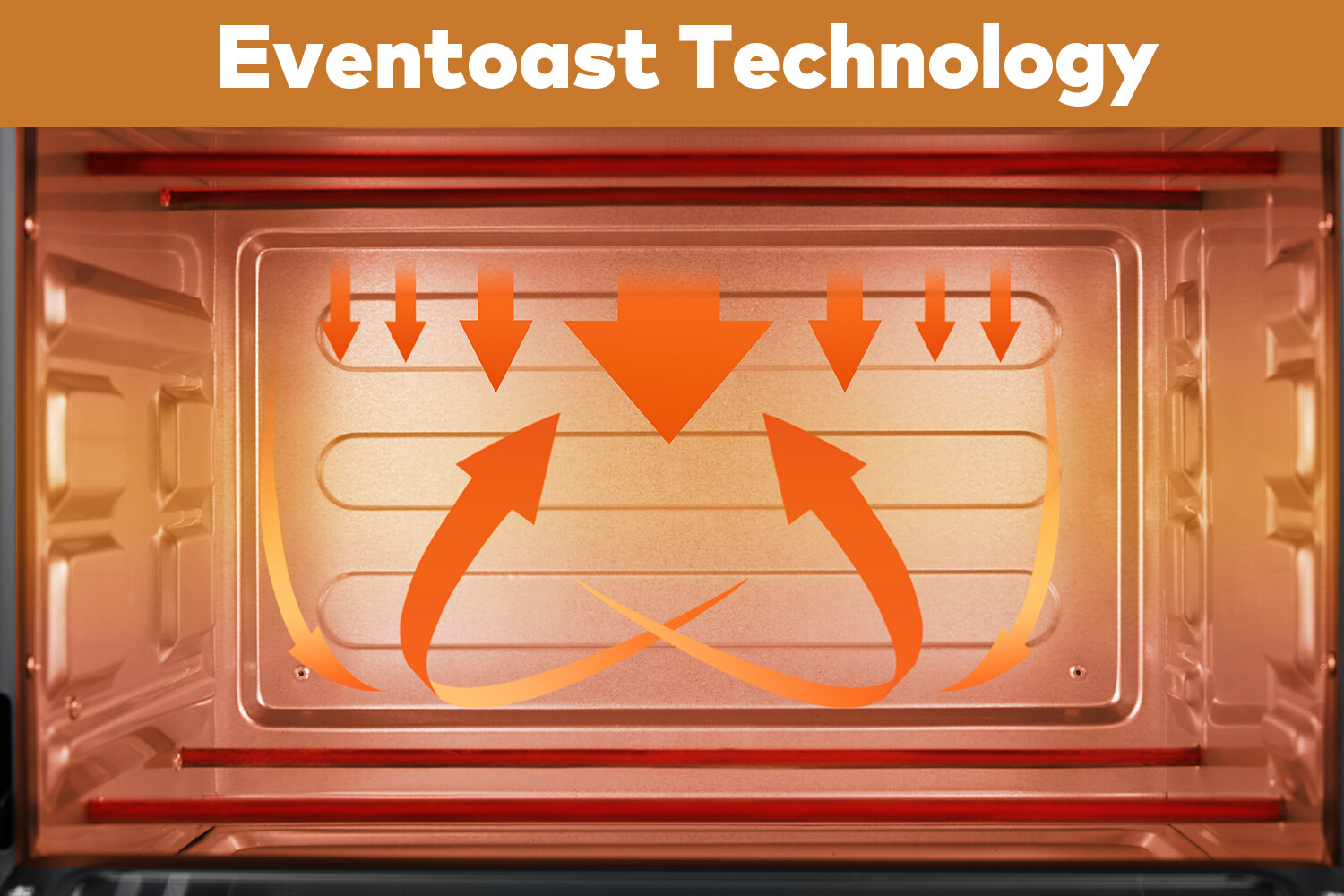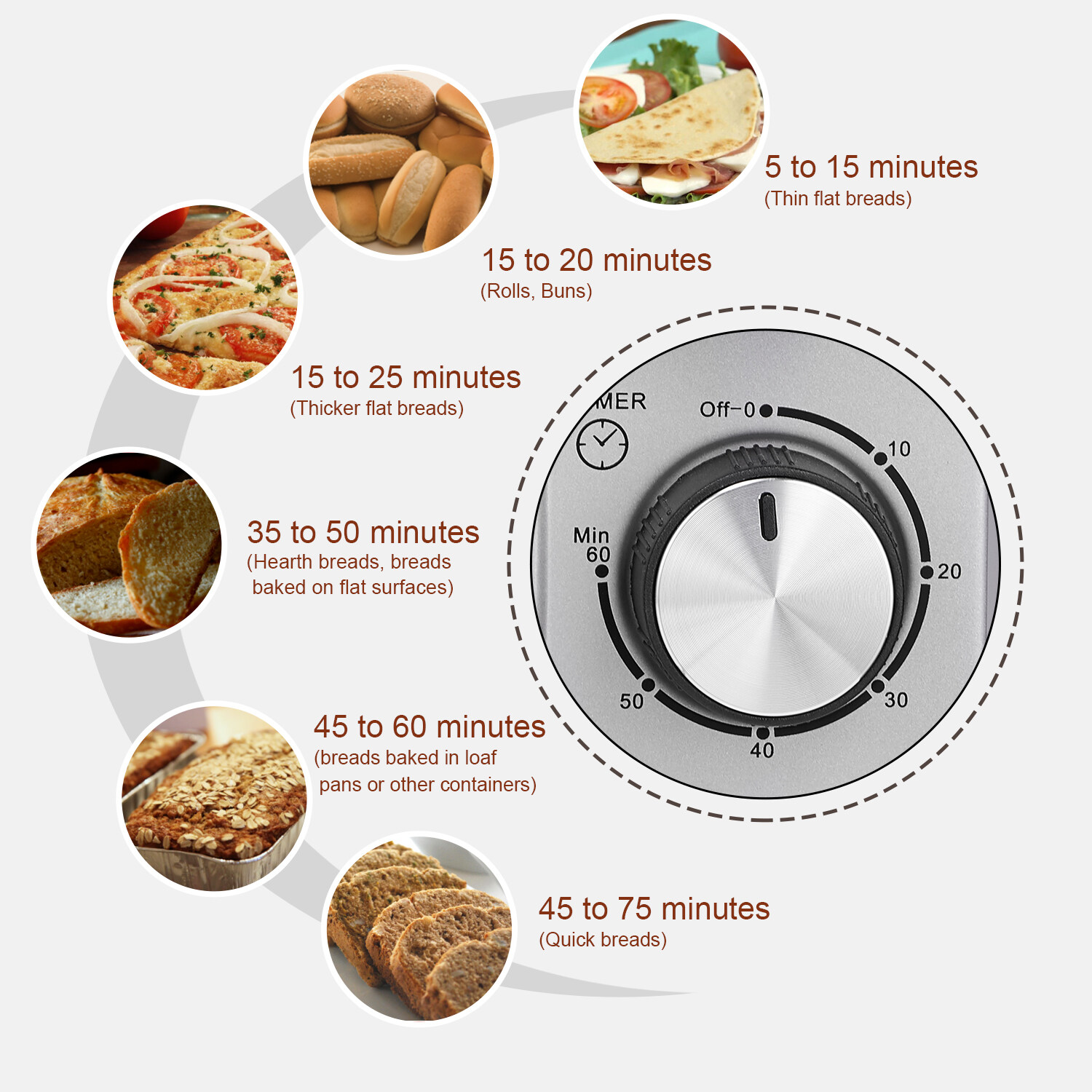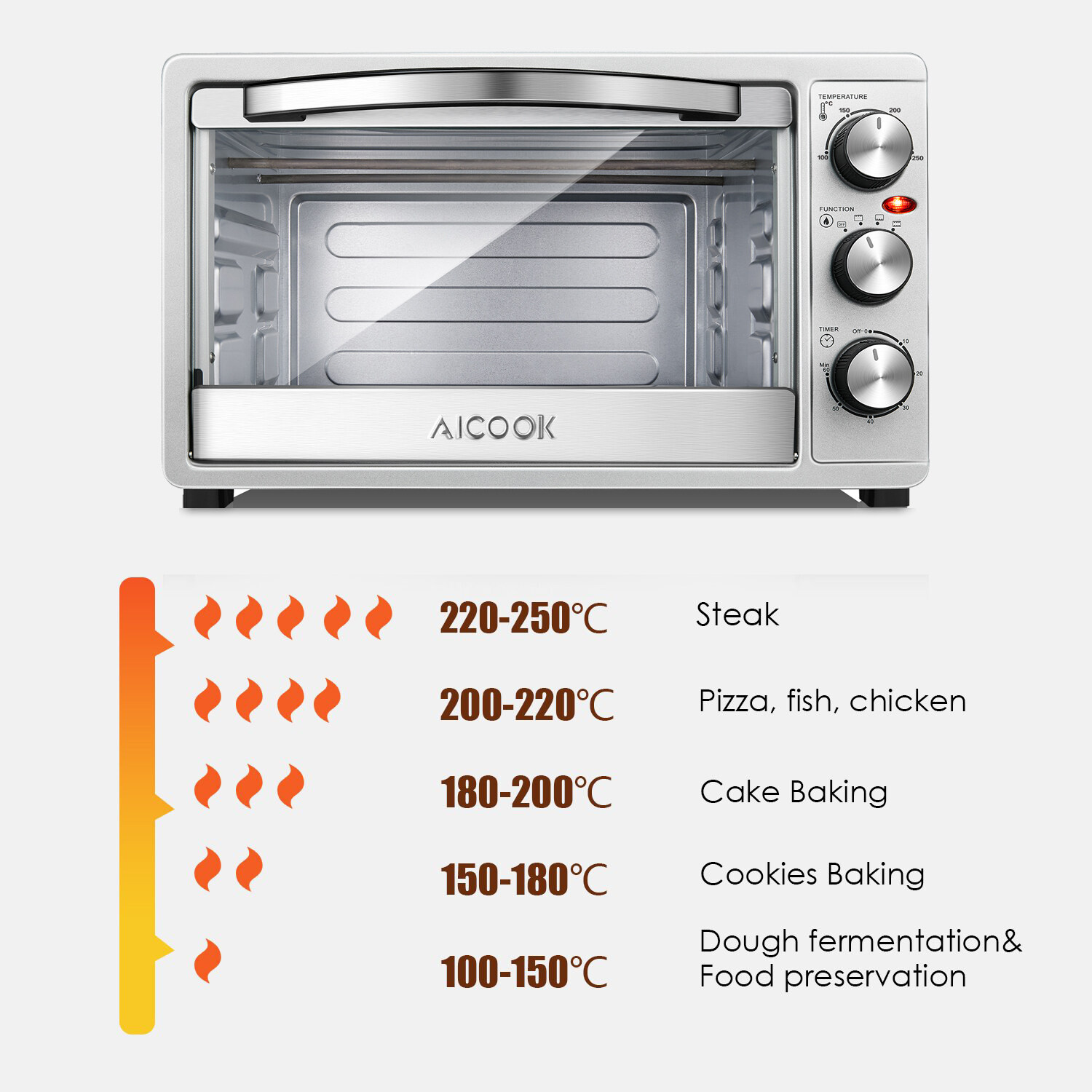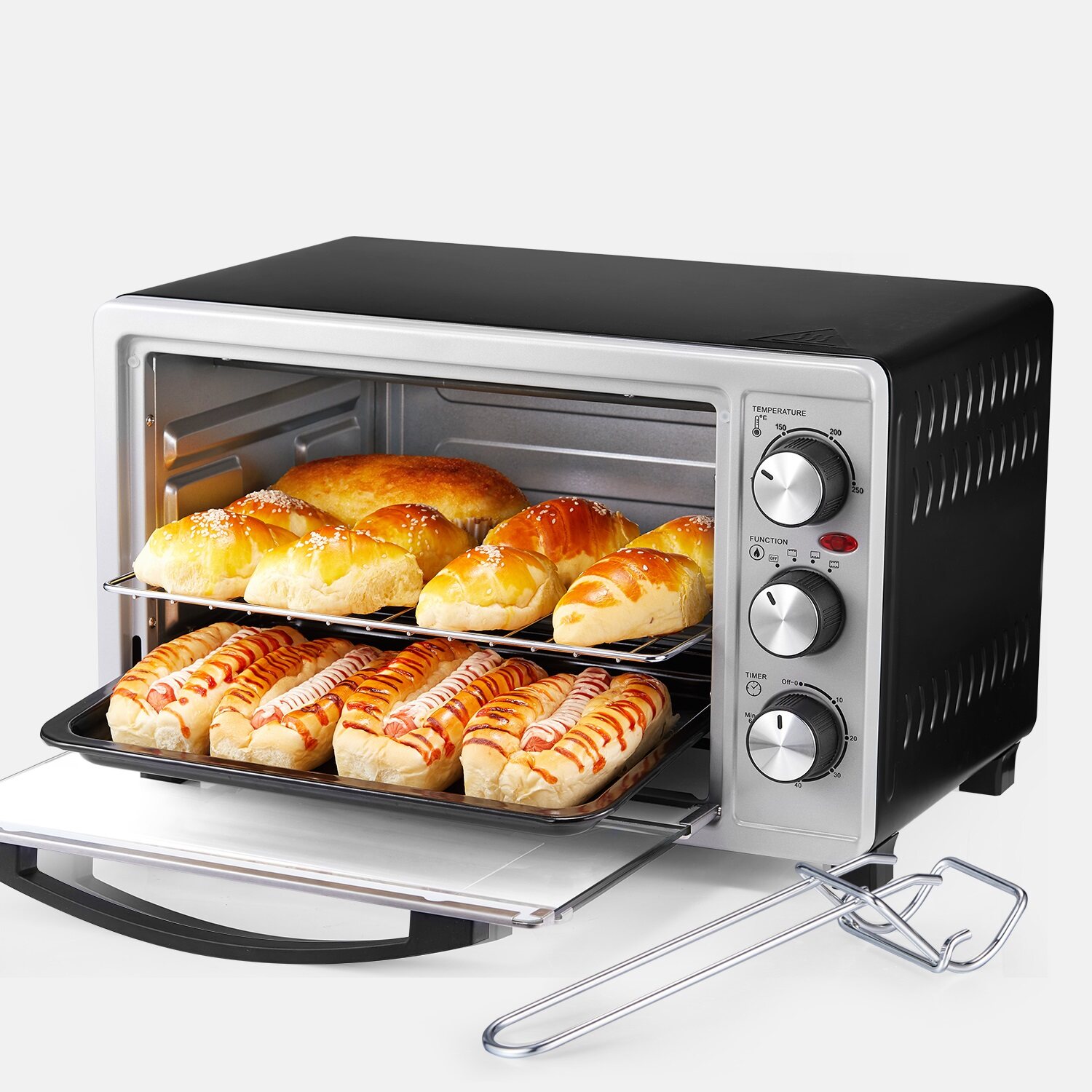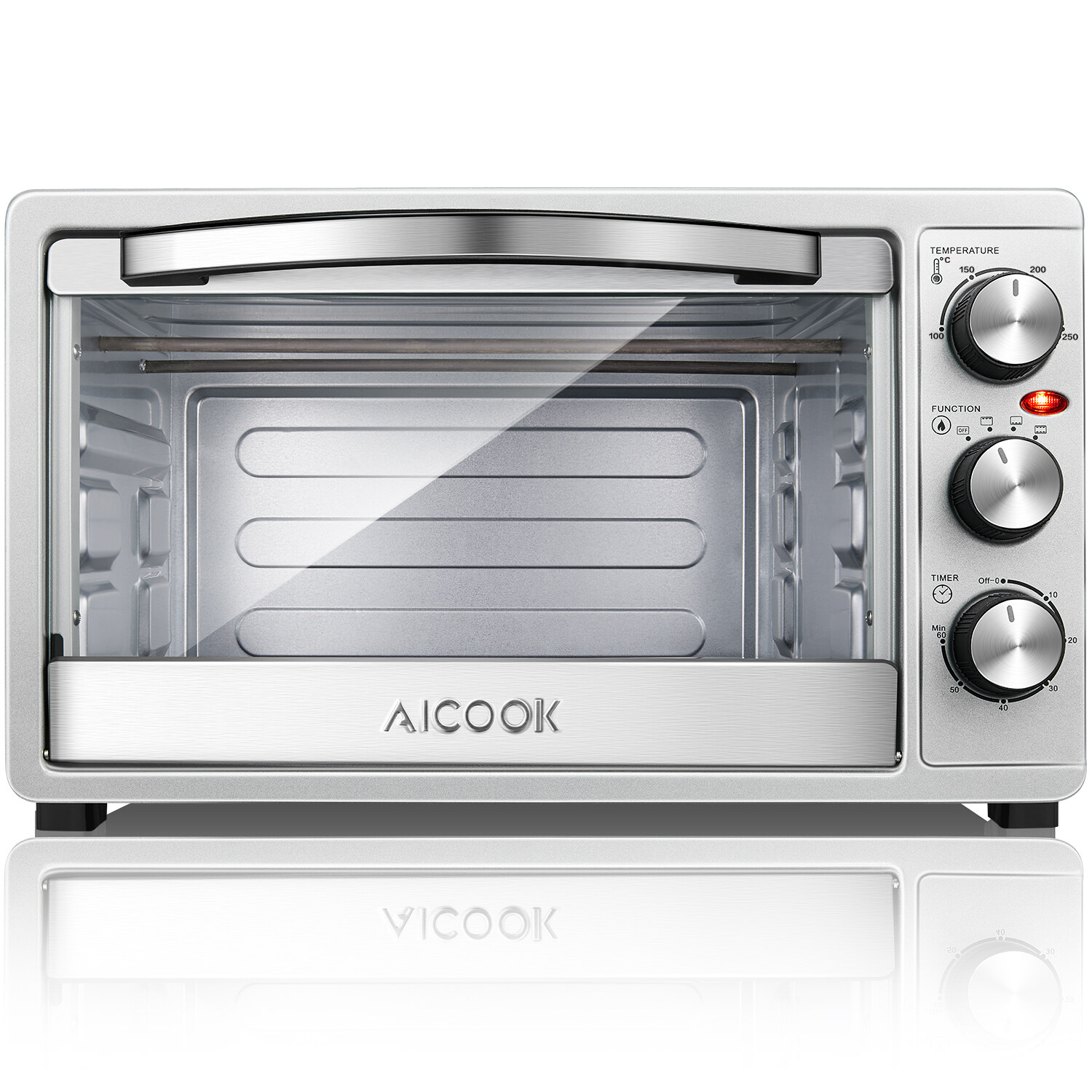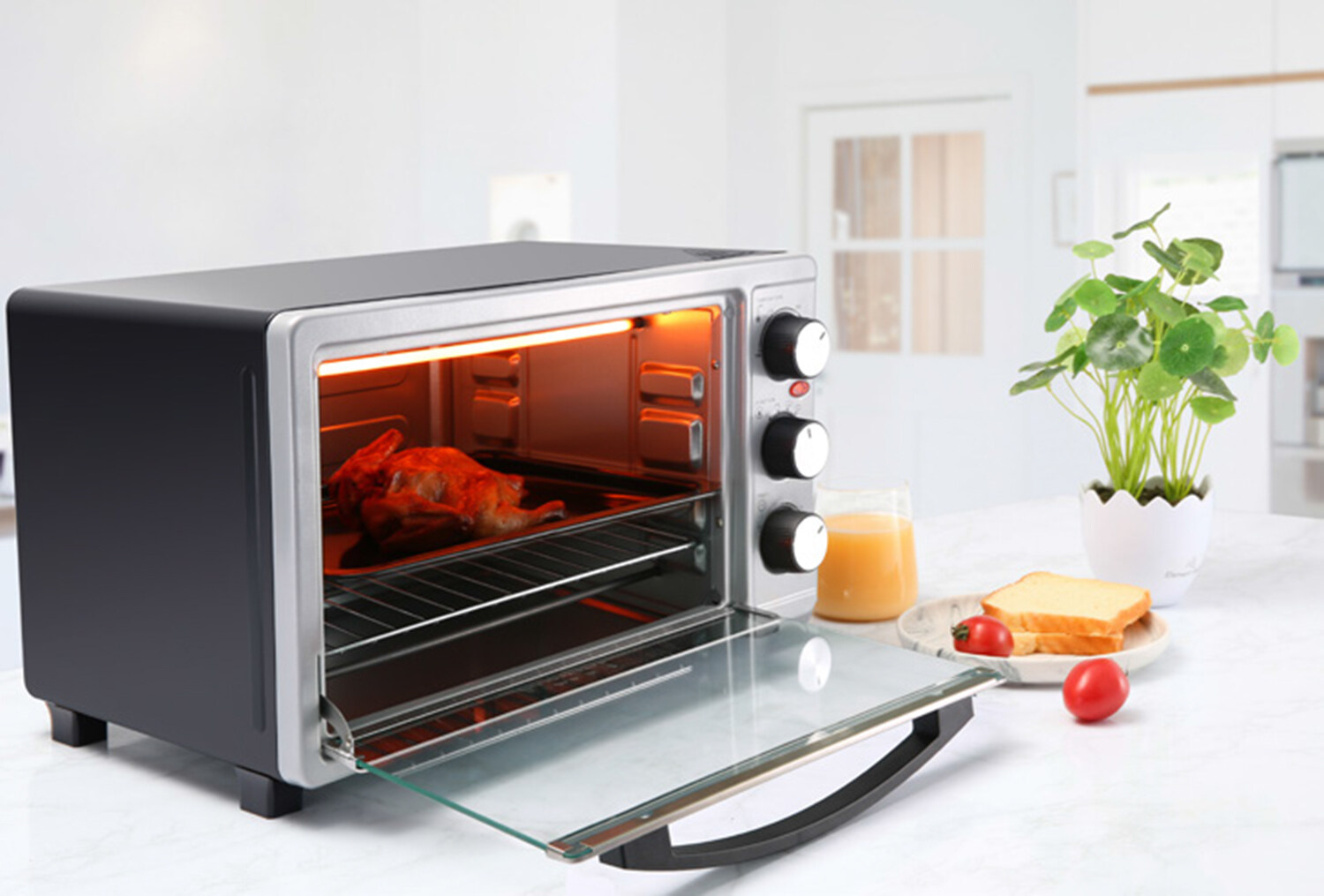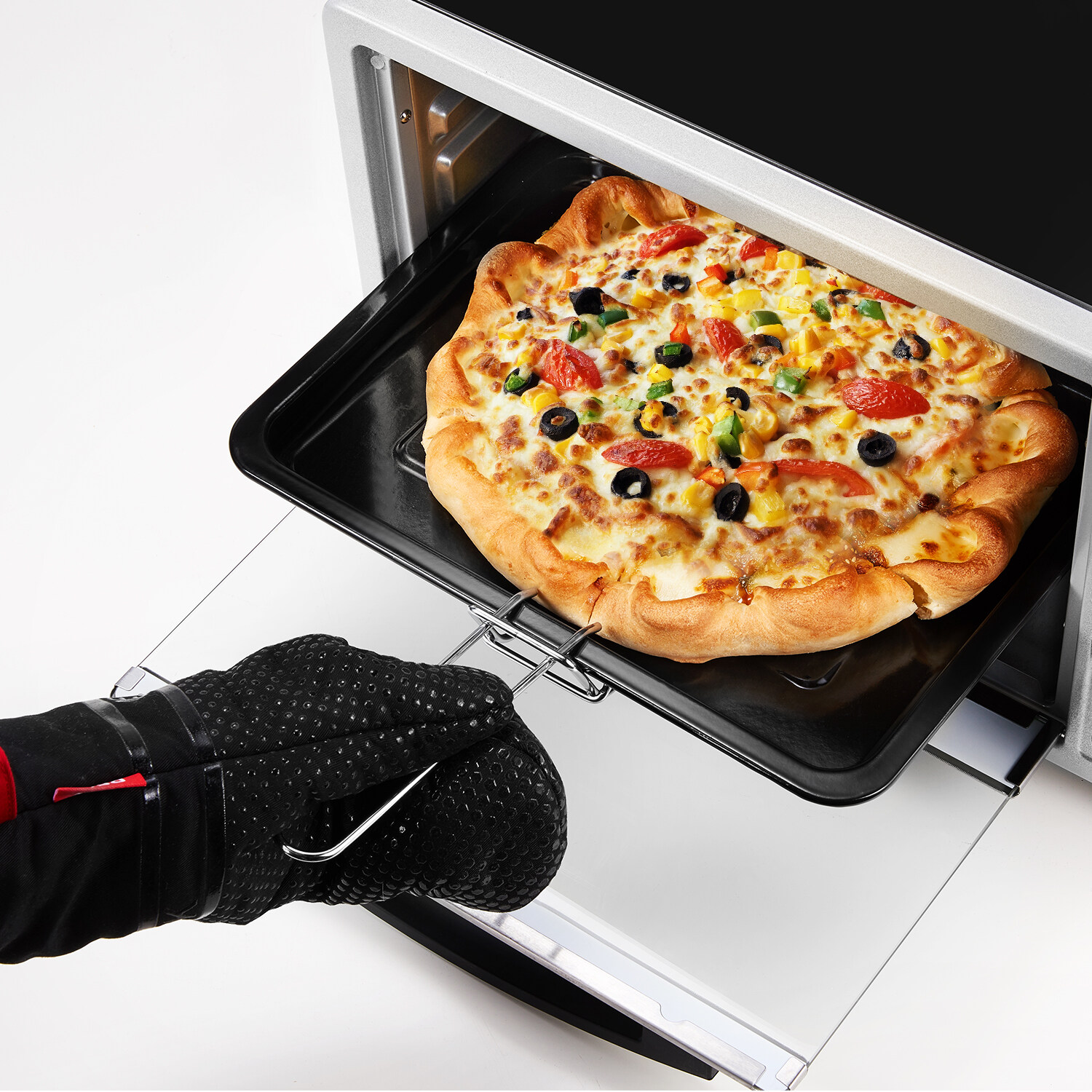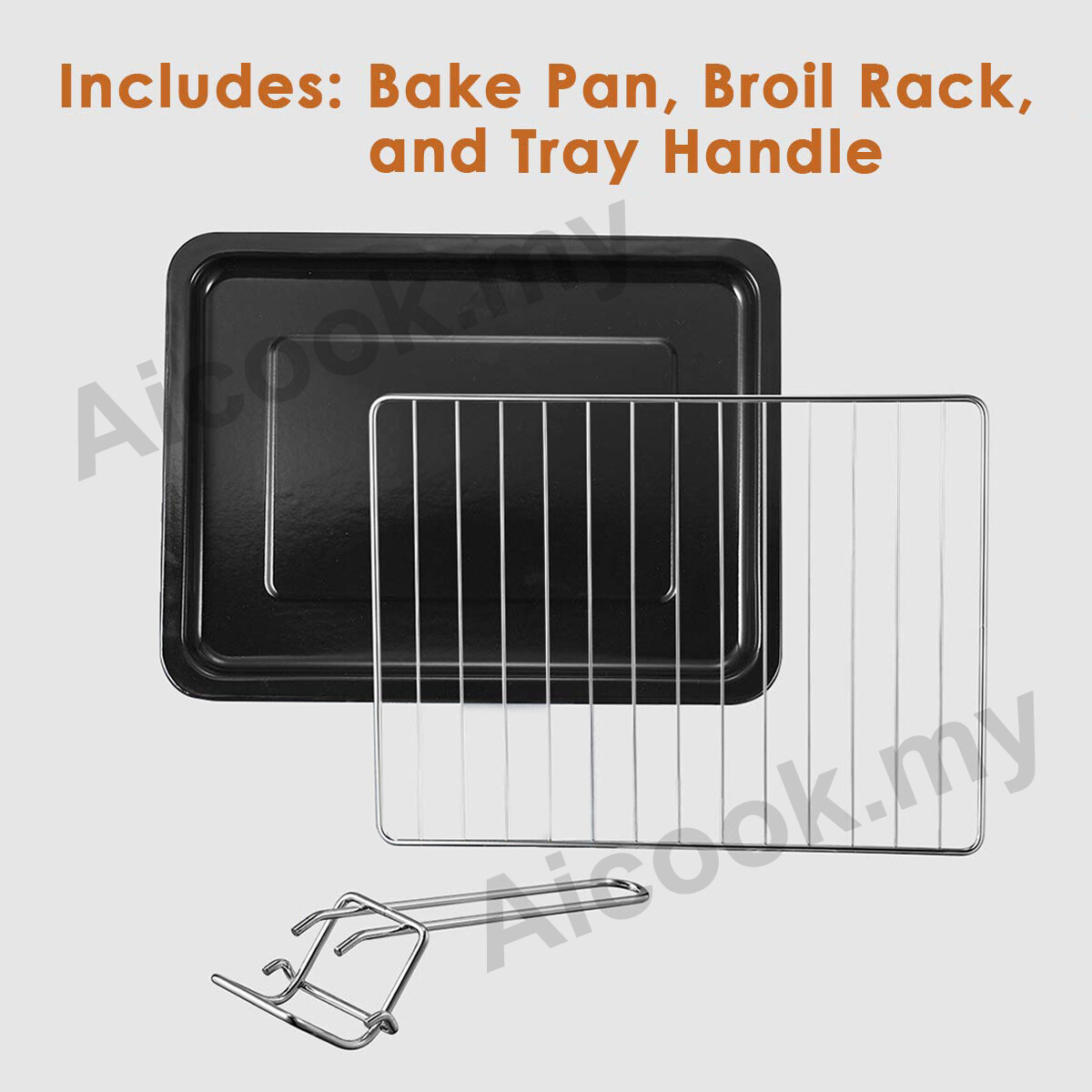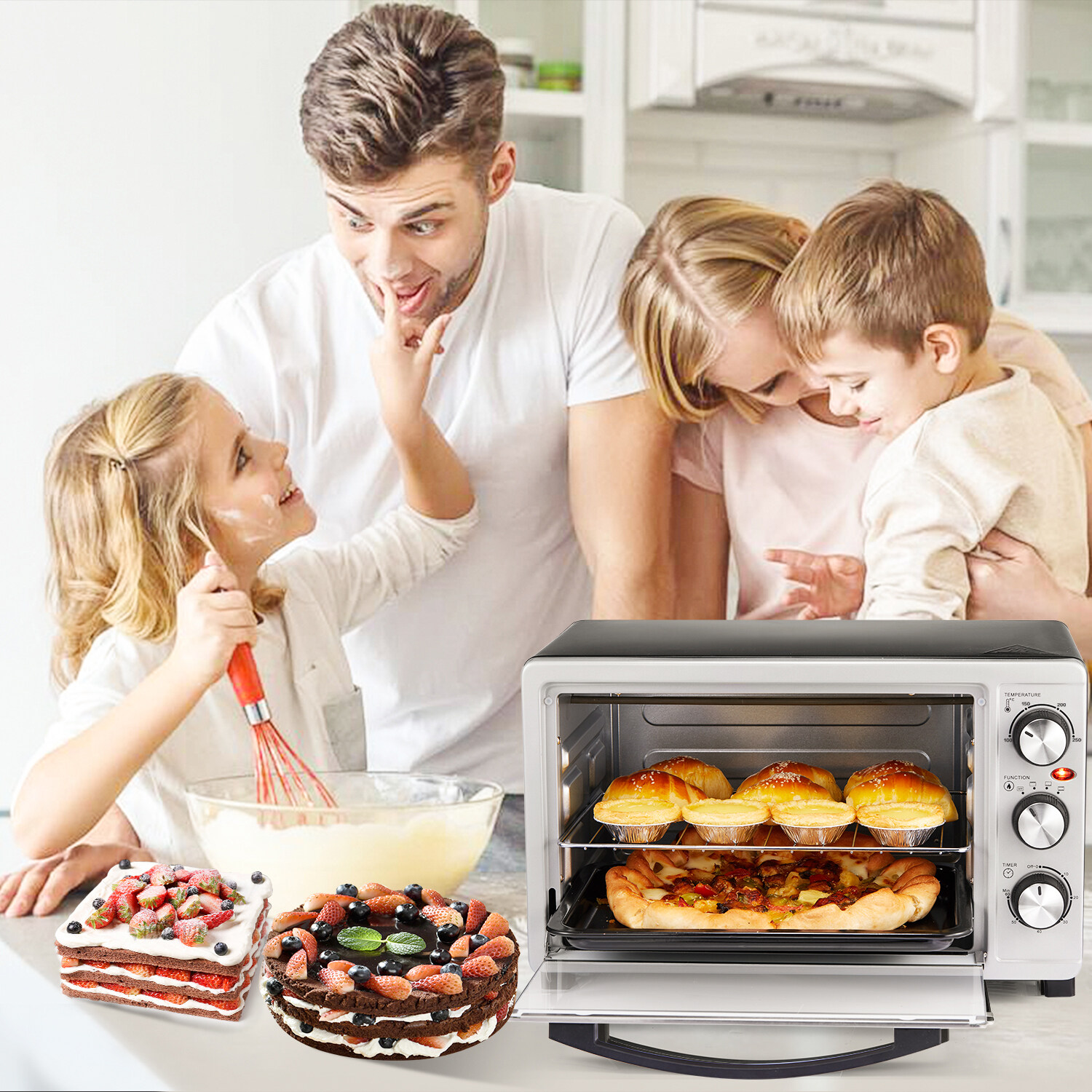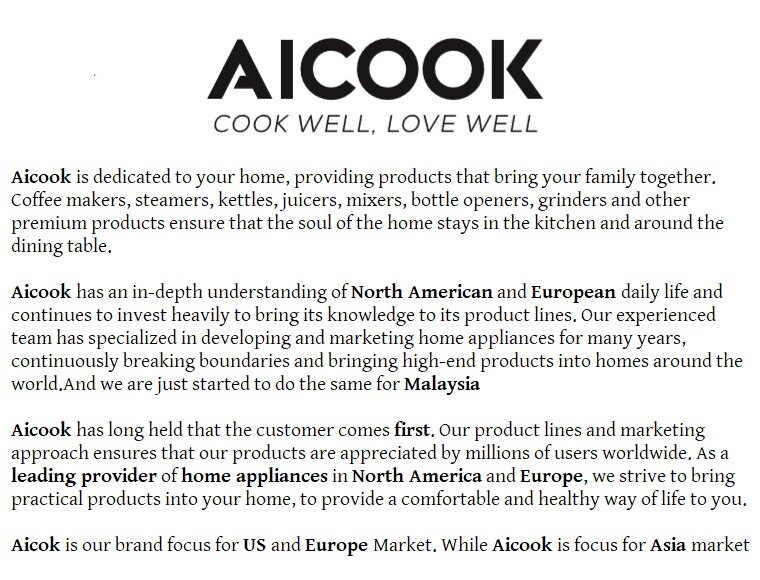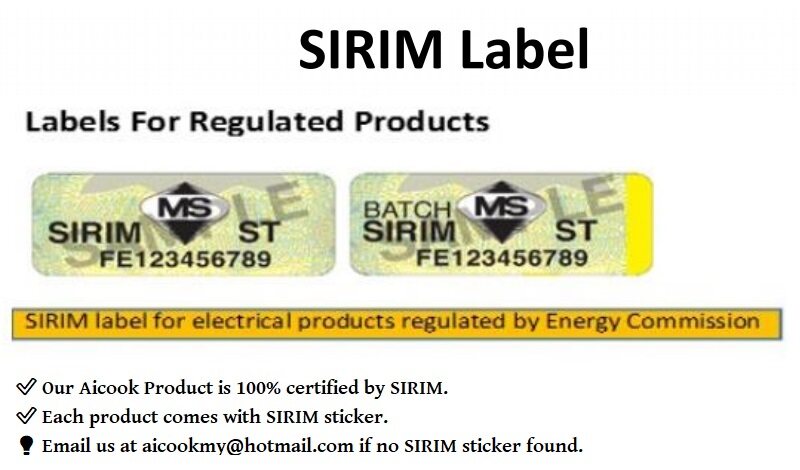 The Aicook GH23 oven bring more convenience for your life. The countertop toaster oven is sleek and stainless steel, looks great on your kitchen counter. Help you find the stuff you need in order to live a better life.
Oven toaster effects with 3 heating elements:
Baking cookies are crispy on the outside and soft on the inside. Sprinkle cheese on your pizza while it's baking, or grab toast in the very back without all the maneuvering.
Bagel: Crisps the top and insides of your bagel while only slightly warming its crusty exterior.
Pizza: Distributes heat from above and below, crisping the crust and melting your toppings.

Add plus on conventional toaster oven:
With a classic stainless steel design, this oven is a stylish addition to your countertop, and easy to clean up.
Come with a handle to grab the hot trays, makes it easier to remove hot food. (Package includes: toaster oven, a baking pan, a broiling rack, a handle)

Generous interior cooking space:
Toast 6 slices of bread.
Toast 4 bagel slices.
Bake an 10-inch pizza.
Roast a 3 pound chicken.
4 different rack positions in this oven interior, means you can move up or down to accommodate different foods.

Specifications:
Item Size : 47.2 x 29.2 x 33.7cm
Item Weight : 5.8kg
Power: 1500 Watts
Temperatures: 100-230°C
Timer: 60 Min
Warranty : 2 Years Warranty by Aicook Malaysia for manufacture defects.
* For enquiry and warranty claim, please email support@aicook.my