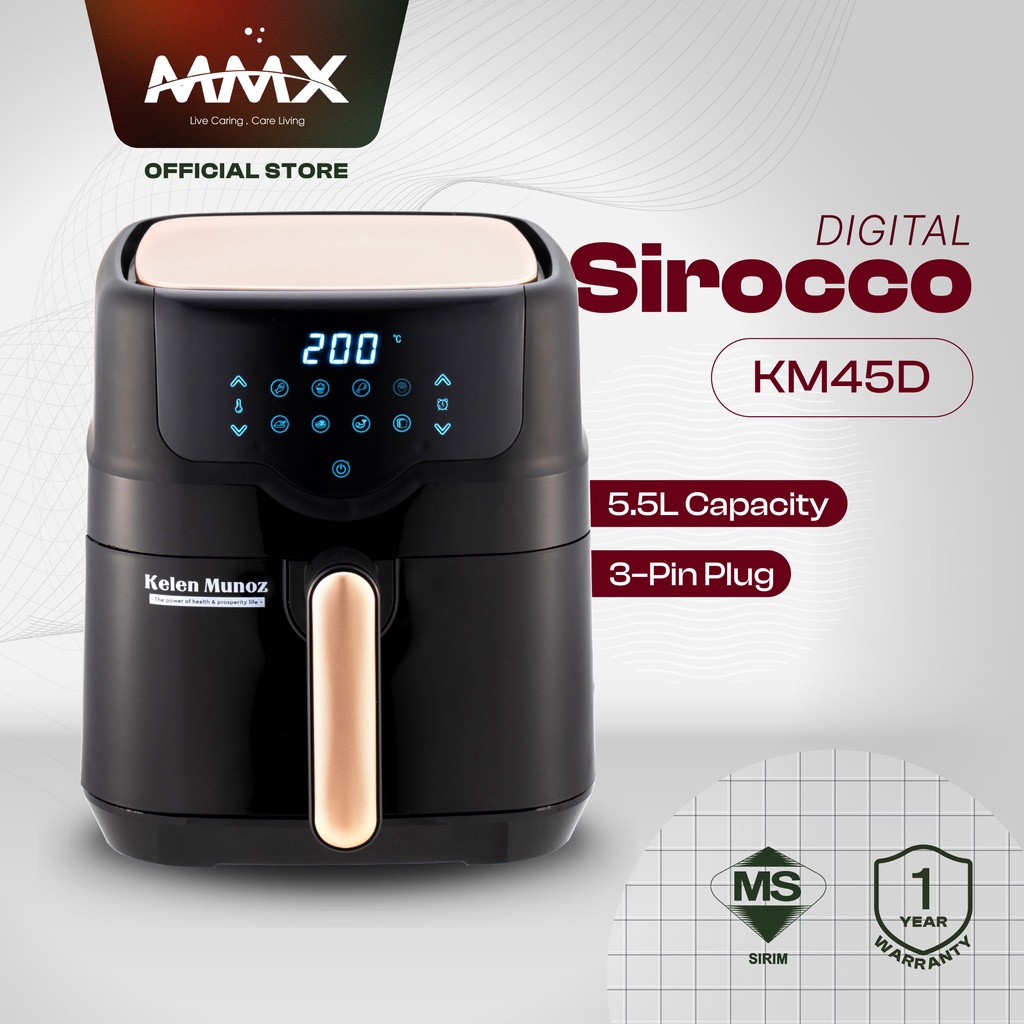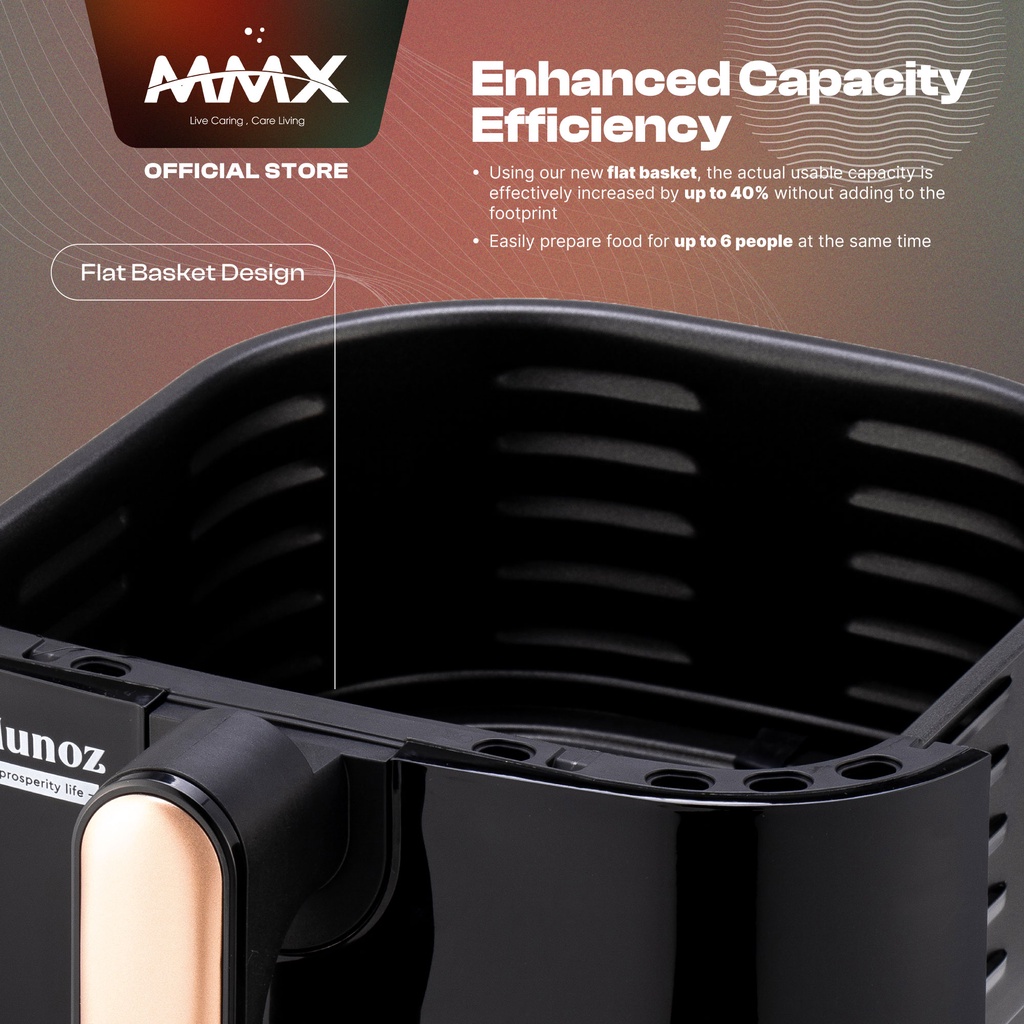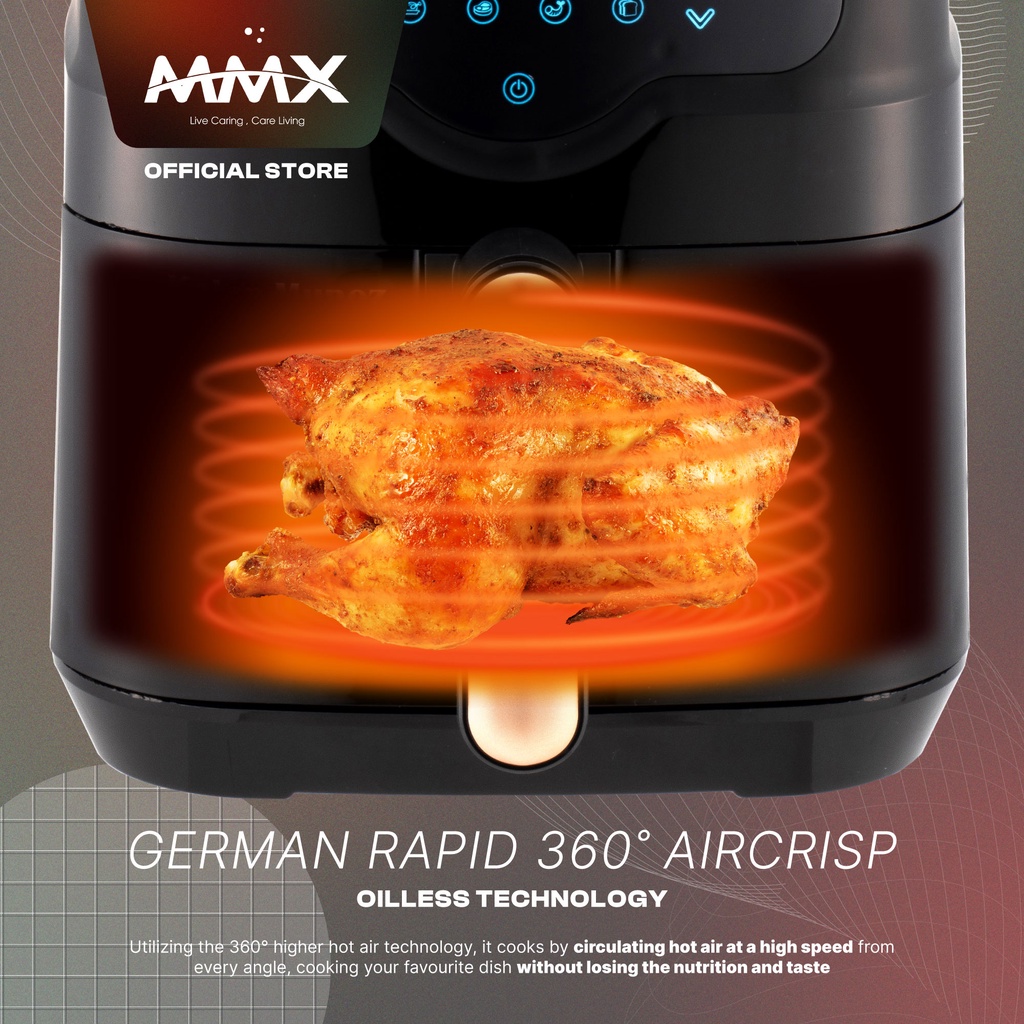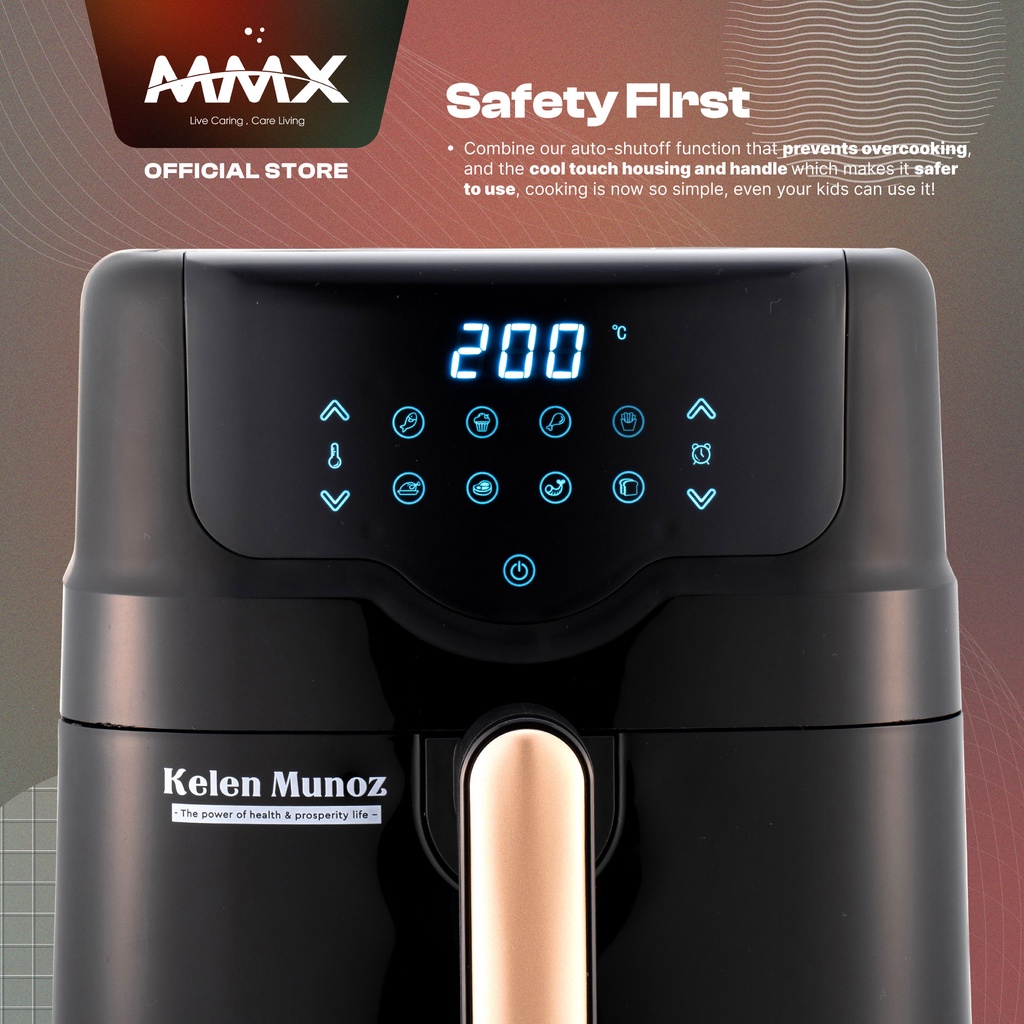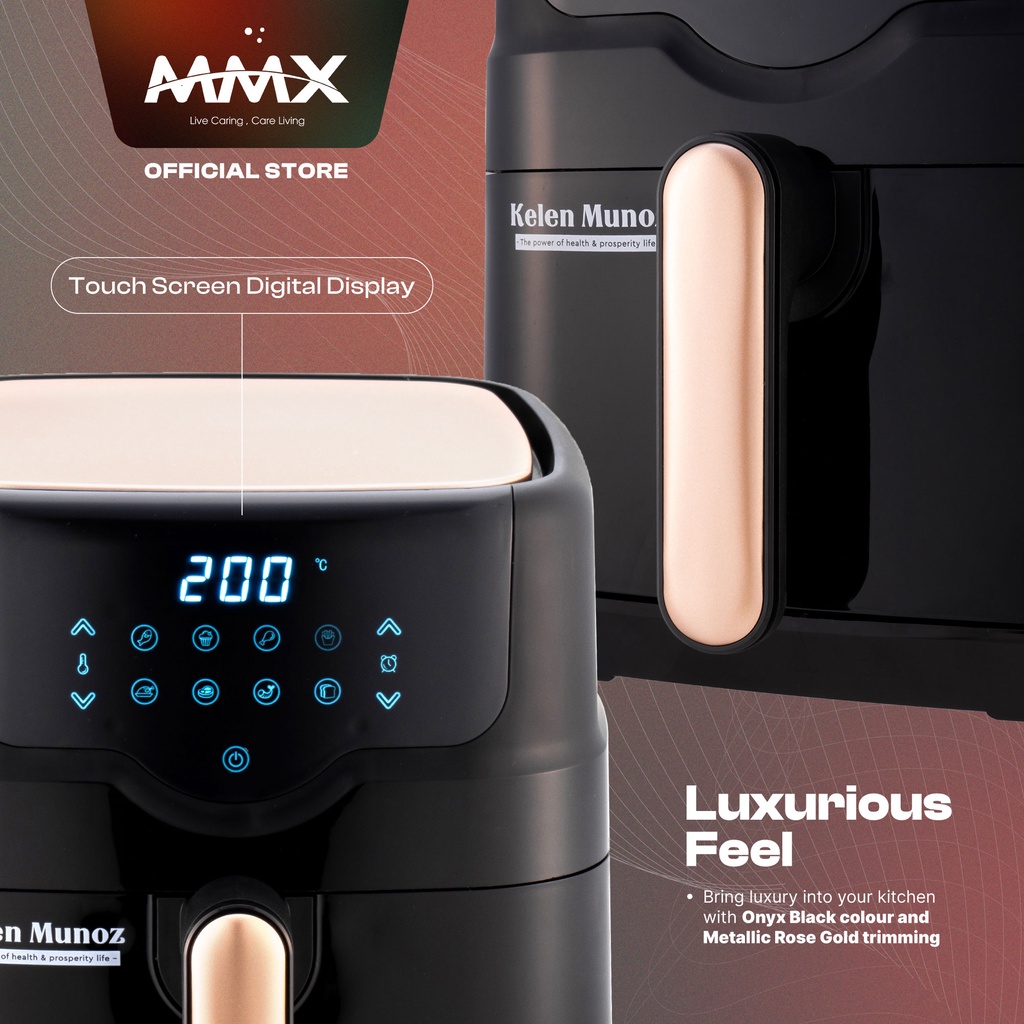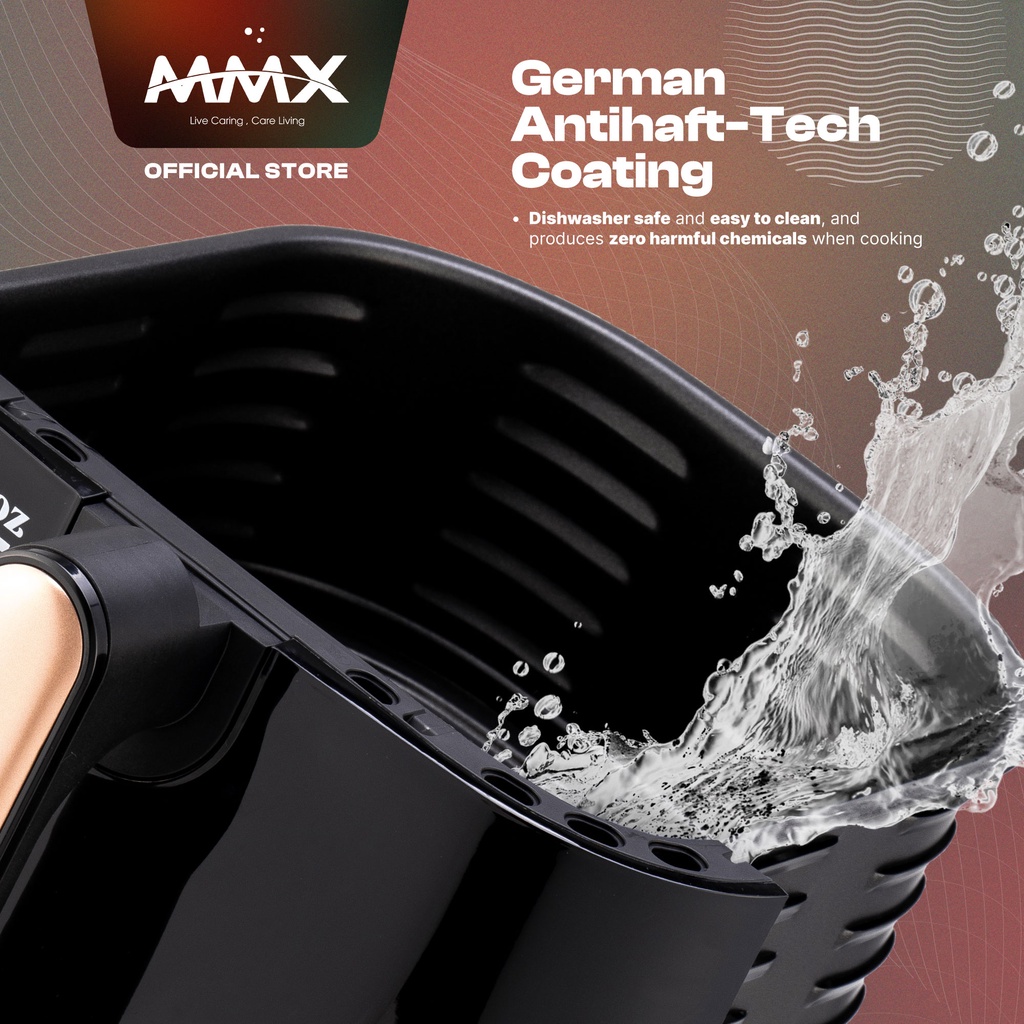 ✅ International Home Appliances Brand, with R&D done in Germany
✅ Exchange within 14 days, no questions asked
✅ Local manufacturer warranty guaranteed
✅ HQ and service center in Klang, Selangor
Enhanced capacity efficiency : By using our new flat basket design, Kelen Munoz KMAF4500DB actual usage capacity is effectively increased by up to 40% without adding to the footprint. With our latest flat basket design, you can now easily prepare food for up to 6 person at the same time.
Leben-health Series : Our Leben-health series Air Fryers are innovated for a healthier cooking lifestyle. Using little to no oil, up to 85% fats are reduced compared to cooking the same food using a traditional deep dryer, while preserving the taste you like and capturing excess fats at the same time.
Elegant adornment for your kitchen : Our very own German Kelen Munoz Glätten Design was made with only one thing in mind – to enhance your kitchen with a luxurious feel. Built by the concept that will even suit an European style kitchen, with Onyx Black and Metallic Rose Gold trimming, Kelen Munoz KMAF4500DB will definitely be the centre of attraction of your kitchen.
Designed for Healthy and Easy Cooking : With the German Antihaft-tech Coating, Kelen Munoz Air Fryers are all dishwasher safe and easy to clean, while produces NO harmful chemicals when cooking. Combined with our auto-shut off function that prevents overcooking, and the cool touch housing and handle which makes it safer to use, cooking is now so simple, even your kids can use it!
German Rapid-360 AirCrisp Oilless Technology : Utilizing the 360° higher hot air technology, Kelen Munoz KMAF4500DB cooks by circulating hot air at a high speed from every angle, cooking your favourite dish without losing the nutrition and taste.
Specifications:
• Rated Voltage (V): 220V~240V

• 1 year Warranty • Sirim Certified

• Free Bubblewrapping
After Sales Service:
• We appreciate the opportunity to serve you, and your satisfaction is our top priority.

• If you find our product unsatisfactory for any reason, you can return the item in its original, brand-new condition within 7 days. The buyer is responsible for the return shipping fee.

• Items returned must be in their original condition. We do not accept exchange/returns if the product has been damaged or used in any way.

• If it exceeds 7 days (after receiving the items), defective items returned will no longer be accepted.

• All return requests must contain RMA number issued by us. Please e-mail us before returning the item.

• We will get back to you within 24 hours. (Excluding weekends and public holidays). As we receive many emails daily, we kindly ask for your patience and understanding.

• If you are located within Klang Valley, we can repair your products immediately. However, if the item cannot be repaired, we will exchange it 1 to 1.

• If you have any questions or are unsatisfied with our products/services, please email us at admin@mmxmal.com. We strive to offer the best solution as soon as possible.
Contact information:
MMX Sales & Service Hotline: 0129488481 / 0163488409
MMX Whatsapp: 60174884230 (Primary Contact)