*IMPORTANT NOTE*
1. FREE SHIPPING refers to voucher delivery only. PRODUCT shipping fees must still be paid.
2. Visit Photobook Malaysia App to design your product.
3. Voucher code is not valid for Photobook Malaysia Website.
4. Download Photobook Malaysia App to begin.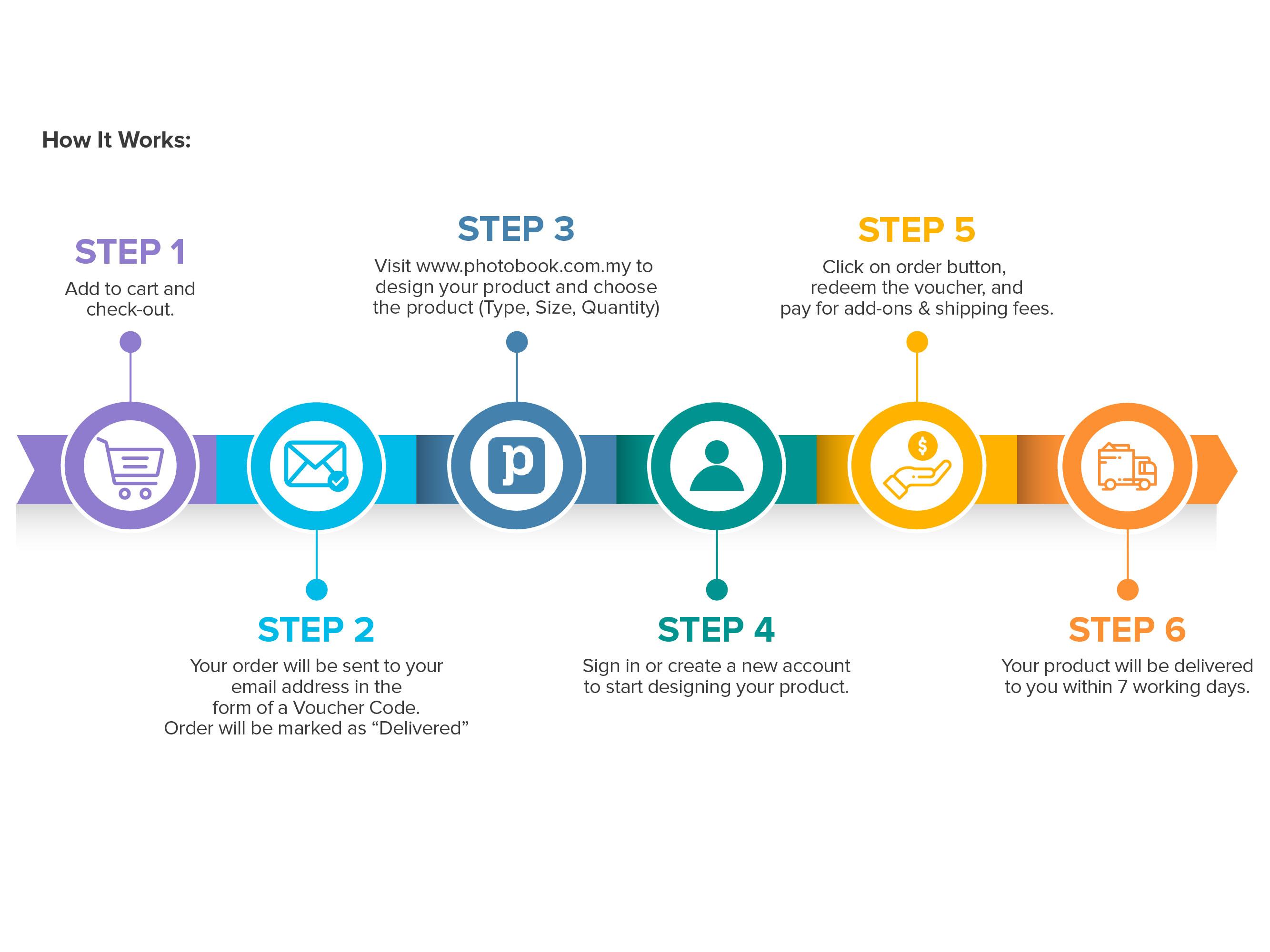 Shipping fee (Express Shipping):
Peninsular Malaysia: RM8
East Malaysia: RM12
Product Description
Dimension: 6" x 6" Square
No. of pages: 40 pages
Cover formatting: Perfect Binding




Redemption Instructions:
1. Upon Purchase, an email containing the voucher code will be send to your inbox within 3 working days.
2. Receive your voucher code and go to Photobook Malaysia App to design your product.
3. Downlaod and sign in or create a new account to start designing the book.
4. Click on order button, redeem the voucher, and pay for add-ons & shipping fees.
5. Receive your order within 7 working days.
Terms & Conditions:
1. Only 1 voucher per order can be applied, value of vouchers cannot be combined.
2. Voucher code is not valid for Photobook Website.
3. Voucher valid within 90 days of purchase.
4. 1 voucher code will be issued per quantity purchased, single checkout is only able to redeem one voucher.
5. Shipping charges are not included, payable to Photobook Malaysia upon checkout. Combined shipping is not allowed.
6. Shipping is applicable within Malaysia only.
7. Self pick-up option is not available. Shipping charges must be paid for each product.
8. Additional charges are applicable for upgrades / add pages. Any amount above the value of the voucher will be charged according to full price.
9. The Photobook Malaysia Management reserves the right to change these terms & conditions with or without prior notice.