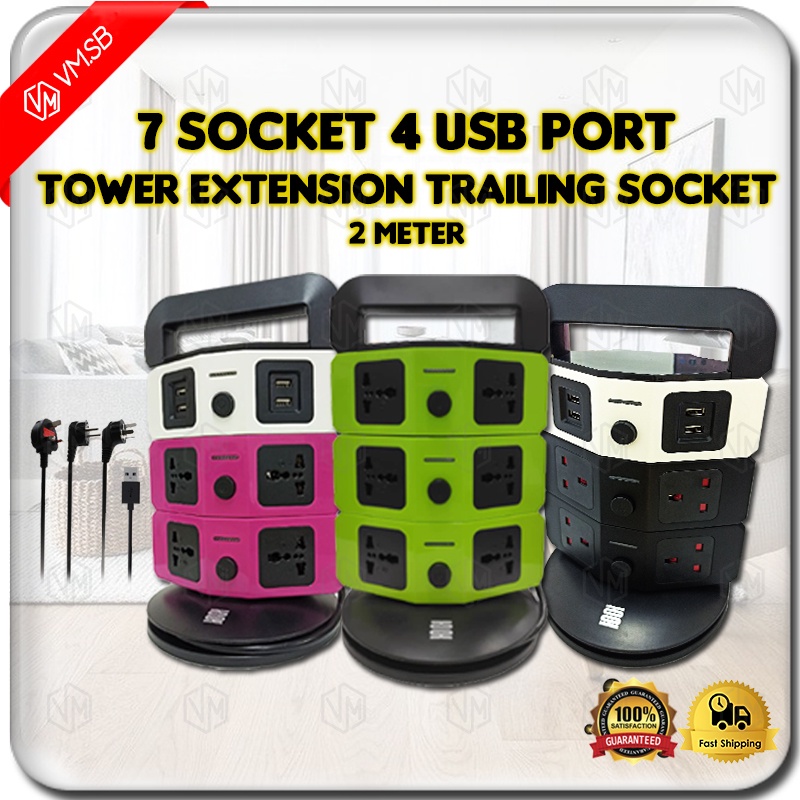 .
Product Features:
Vertical Tower Socket Extension Plug 3 Layer
Portable design : Easy to take and retract power cable with the handle on the top of power strip.
Chassis Take-up : Power socket with retractable power cable, you could lengthen the cable according to your demand.
Multi Protection : Overload protector, Fire retardant shell, and Anti-thunder technology.
The Vertical Tower Extension Electrical Sockets features an impressive Power Socket. The Tower design makes for easy access to each outlet and due to the diagonal positioning of each port ensures that you do not struggle to connect plugs side by side as with many other multi sockets. Ideal for home, office, audio, visual and power applications!
Wire: 2 Meter
Rated Voltage : AC 250V
Rated Current : 10A
Rated Power : MAX 2200W
USB Output: DC 5V 4.0A
.
Featuring 3 layer with 3 ON/OFF button for each Layer
Tower Extension Socket
#towersocket #towerextension #extensionplug #extensionsoccket