Similac MOM with DHA - 900g [EXP: 2019/3]
Supports recommended nutrition intake for pregnant & lactating moms
Low fat for good weight management
With 23 vitamins & mineral to support better growth & weight outcomes
Similac Mom® is a scientifically formulated low-fat milk-based supplment for pregnant and breastfeeding moms. Similac Mom® is formulated with Eye-Q nutrition to give you a total combination of 23 vitamins and minerals to help meet increased nutritional needs during pregnancy and lactation. Two glasses of Similac Mom® a day help bridge key nutritional needs to your little one while helping you maintain good weight management.
Usage
Similac Mom® is a low fat milk based maternal supplement specially for pregnant and breastfeeding mothers. It is formulated with EyeQTM Nutrition System to give you a total combination of 23 vitamins and minerals to help meet increased nutritional needs for mental development and foetus growth.
Features
EyeQTM Nutrition System
DHA, Omega 3 & 6, Choline, Folic Acid, Iron, Zinc & Antioxidants (Vitamin A, C, E)
Helps to meet increased needs for supporting mental development.

Added with FOS (Fructo-oligosaccharides)
FOS is a type of fibre and prebiotic that helps reduce constipation and promote calcium absorption.

High in Calcium & Vitamin D
Calcium is important for strong bones and teeth.

High in Folic Acid
Helps to support foetus growth and development.

High in Iron & Zinc
During pregnancy, your body needs an increased intake of iron and zinc.

Enriched with other vitamins
Vitamin E protects the fat in body tissue from oxidation.

Vitamin C enhances the absorption of iron from food.

Vitamin A is essential for the functioning of the eyes.

Low in Fat
Low fat maternal milk that provides valuable nutrients without excess calories. It also has 80% lower fat than most of the maternal milk supplement.

Great taste
Taste great and creamy.
Halal Certification
Abbott Nutrition produces Halal products at various locations under the supervision of the Islamic Food and Nutrition Council of America (IFANCA) or the Islamic Religious Council of Singapore (MUIS) or the Halal Food Council of Europe (HFCE). The following products sold in the Malaysian retail market, are free from Haram and doubtful ingredients, hence Halal and suitable for consumption by Muslims.
Certification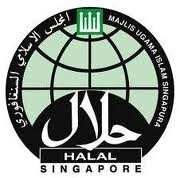 Abbott Nutrition sells and markets the following brands in Malaysia:
Similac® Mom
Similac® Gain Plus
Similac® Gain Kid
Similac® Total Comfort® Plus
PediaSure® Complete
Isomil® Plus
Ensure®
Glucerna®
Prosure®
Nepro®
Successfuly added to your shopping cart
Product Name
Price : RM 0
Quantity : 2