Product Specification
Category
: Kids & Baby > Toys & Others > Arts & Craft
Brand
: Not Specified
Model
: Not Specified
SKU
:
Dimension (Length x Width x Height)
: 1.00 x 1.00 x 1.00
Weight(KG)
: 0.80
---
Product Description
Specifications
Product Name: Water Magic Doodle Album
Suitable for Age: 3 years old or above
Features
1. This is a special product for the baby to learn to draw and write, When the baby started to learn to draw and write, likes to pen graffiti on a wall at home, but parents can not cleaned, very distressed;
2. Our doodle album are made of a special material, after adding water will change color, until the water dry and then restore the original color, at the beginning of graffiti the color is very bright, as time slowly over 10 minutes pattern will slowly disappear, can be recycled.
4 themed coloring boards and refillable water pen
Reusable pages are white with simple line drawings when dry; reveal colors when wet
Chunky-size water pen is easy to fill, easy to hold and stores in compact, spiral-bound book -- great for travel
Promotes fine motor skills, early writing/reading skills, and visual discrimination
Ages 3 years and up; 6" x 10" pkg
ANIMAL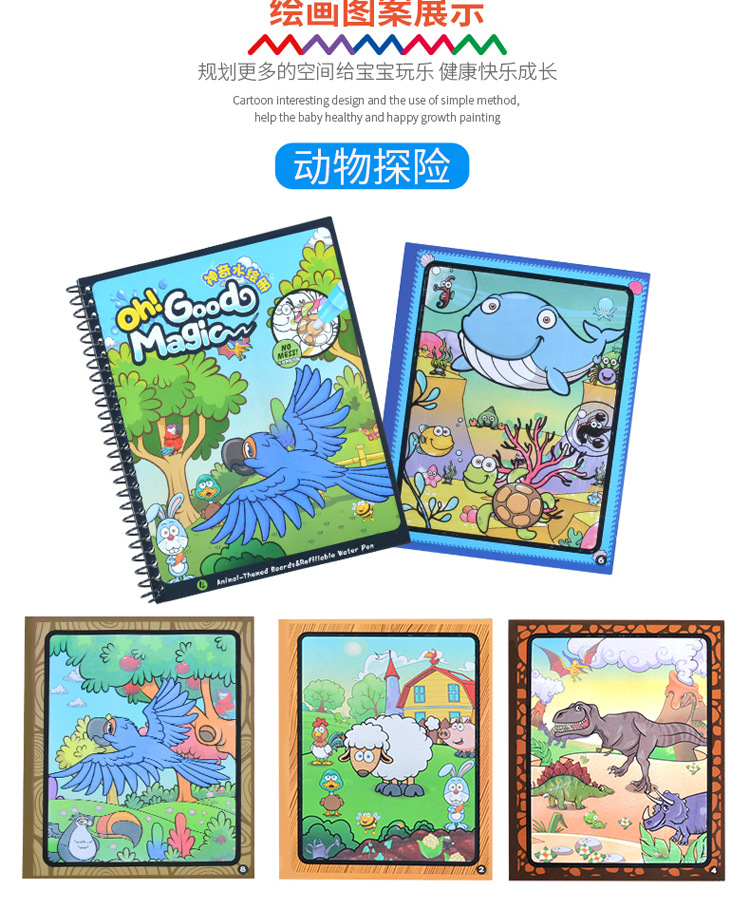 MILITARY
ARCHITECTURE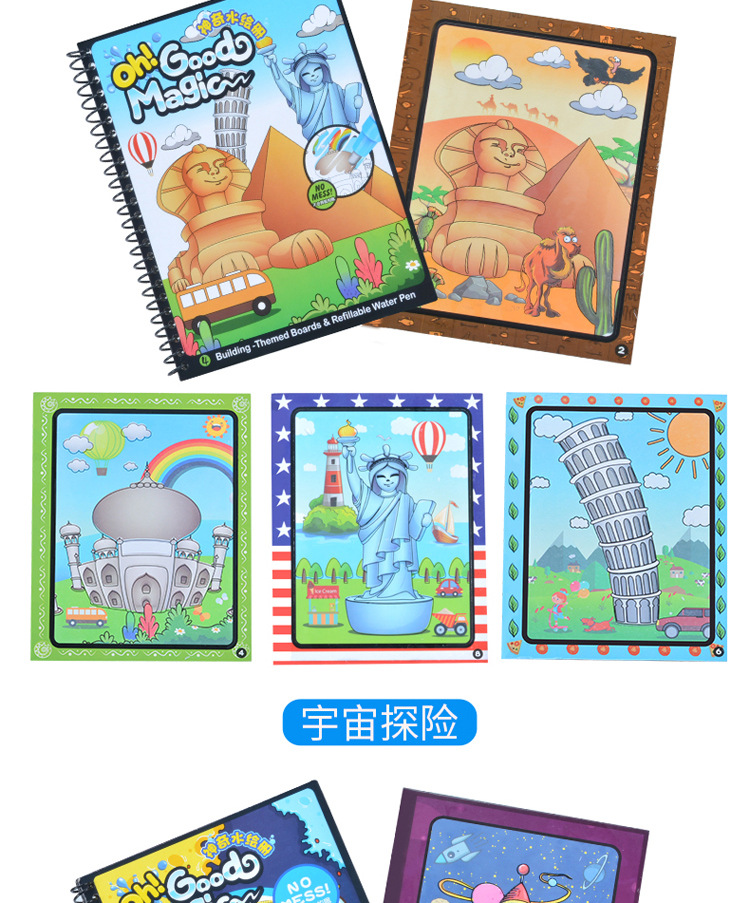 ---