Product Specification
Category
: Health & Beauty > Beauty Tools > Hair Removal Accessories
Brand
: Not Specified
Model
: Not Specified
SKU
: 37
Dimension (Length x Width x Height)
: 30.00 x 30.00 x 30.00
Weight(KG)
: 1.00
---
Product Description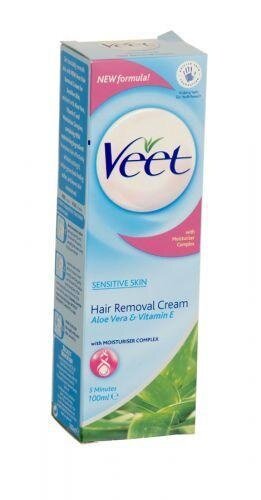 Description:
Veet Debut Hair Sensitive Skin Removal Cream – Aloe Vera & Vitamin E (Trial Pack), specially formulated for sensitive skin, is added with 2 times more of moisturizer complex. It mildly and effectively removes body hair in just 5 minutes. Containing natural aloe vera and vitamin E, this gentle and safe product is suitable for delicate skin.
It is for use on legs, arms, underarms and bikini line.

How to use it:
Apply directly onto the skin with the spatula included, spreading the cream evenly to fully cover the hair.
Leave the cream on the skin for 5 minutes, timed carefully, and then gently use the head of the spatula to test a small area. If hair comes away easily, remove the rest of the cream with the spatula. If you feel you have more stubborn or thick hair, leave the cream on a little longer, up to, but not exceeding 10 minutes in total.
Rinse your skin thoroughly with lukewarm water after use and dry.


Ingredients:
?Aloe?inhibits the growth of germs, prevents inflammation, speeds up healing, and repairs tissues.
?Tocopheryl Acetate?hydrates,maintains connective tissues, and protects against UV rays.
---