Product Specification
Category
: Health & Beauty > Hair Care > Hair Treatments
Brand
: Not Specified
Model
: Not Specified
SKU
: Tony Moly Minibling Pocket Hair Pack
Dimension (Length x Width x Height)
: 20.00 x 12.00 x 0.50
Weight(KG)
: 0.10
---
Product Description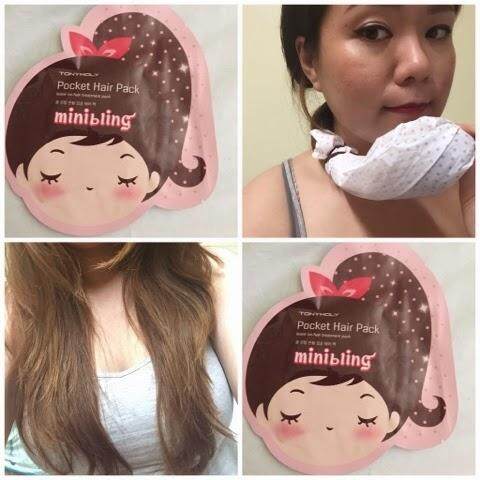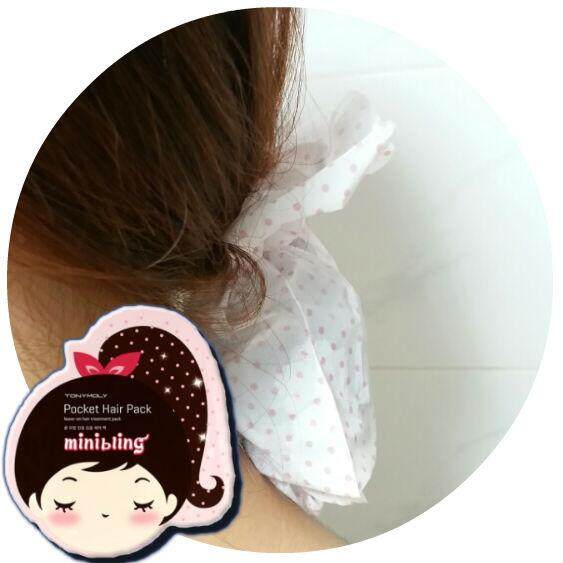 WHAT MAKES IT GOOD?
Formulated with intensely hydrating argan oil and shea butter, and hydrolyzed silk protein, our hair treatment transforms dull, dehydrated hair to look smooth, shiny, and blinged out.
KEY INGREDIENTS
Argan Oil, Shea Butter - Intensely hydrating properties help treat split ends and tame frizz.
Hydrolyzed Silk Protein - Moisturizing and nourishing properties make hair silky and adds shine to dull ends.
Herb Complex (Lavender Extract, Peppermint Extract, Rosemary Extract) - Reinvigorates and brings life back to hair.
HOW TO USE?
Open the package at the marked indents.
Use one hand to hold the package at the opposite end of the opening and flip the mask inside out so that the hand is covered by the mask like a glove.
With your free hand, grab hair into a ponytail and guide the ends into the masked hand.
Flip the mask once more so that all the hair is now safely tucked into the mask.
Use the included elastic to secure the mask and prevent any liquid from running.
Gently massage hair to help it absorb the concentrated formula.
Leave on for 15-30 minutes.
Slip off the mask and use hands to remove any excess treatment.
---