Product Specification
Category
: Automotive & Motorbike > Automotive > Auto Tools & Equipment
Brand
: Not Specified
Model
: Not Specified
SKU
: SLIMESMARTREPAIR1
Dimension (Length x Width x Height)
: 10.00 x 5.00 x 21.00
Weight(KG)
: 1.00
---
Product Description
Product details of Slime Smart Tyre Repair Kit 12V Compressor And 473ml Sealant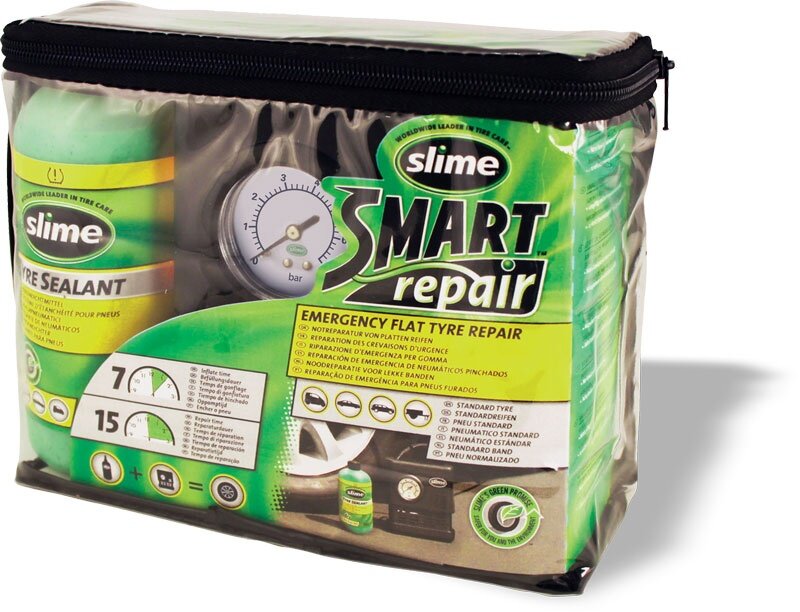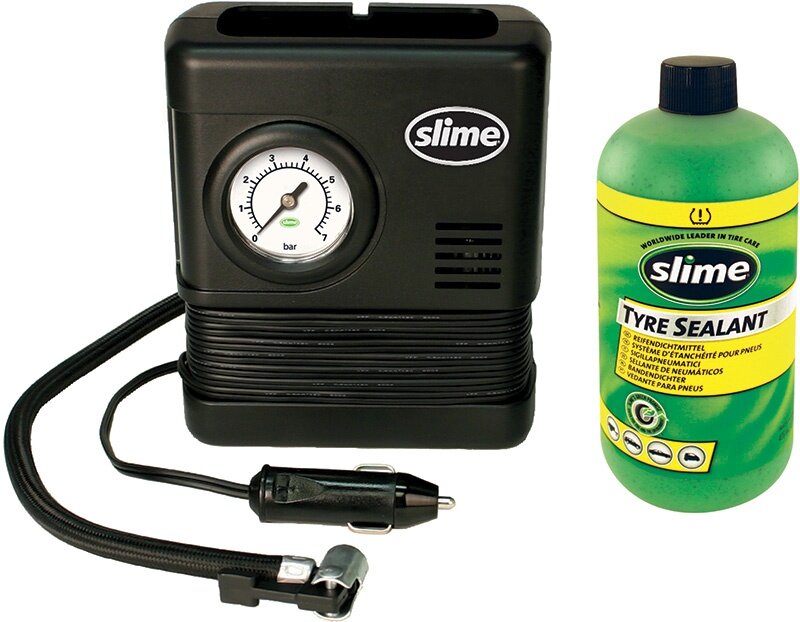 Repair kit Smart Repair combining cement with yellow label slime and Slime compressor, allowing you to repair and inflate the tire within a few minutes! Smart Repair is suitable for all standard tire and fits easily in the trunk. Putty Slime self-repair defects tread to size 6 mm and has a shelf life of up to two years!
Inflation Time: 7 min Total repair time: 15 minutes
Slime sealant:
safe for use with TPMS sensors
repeatedly eclipsed priepichy
non-toxic
does not cause corrosion of
nonflammable
no form of aerosol
soluble in water
Contents:
1pc Sealant Tire Slime (473 ml)
1pc high power 12V air compressor with built-in pressure gauge cord and AC adapter, which can be used in any socket
1pc air hose
1pc adapter for the withdrawal of the insert valve and hose for filling
1pc set of tools and adapters (for tires, balls, beach toys, air mattresses, inflatable objects ...)
1pc user manual
Putty Slim is only designed for temporary repairs. After using Slime leave as soon tires serviced.
How to fix defective wheel in the car for a few minutes?
Use manual repair kit Smart Repair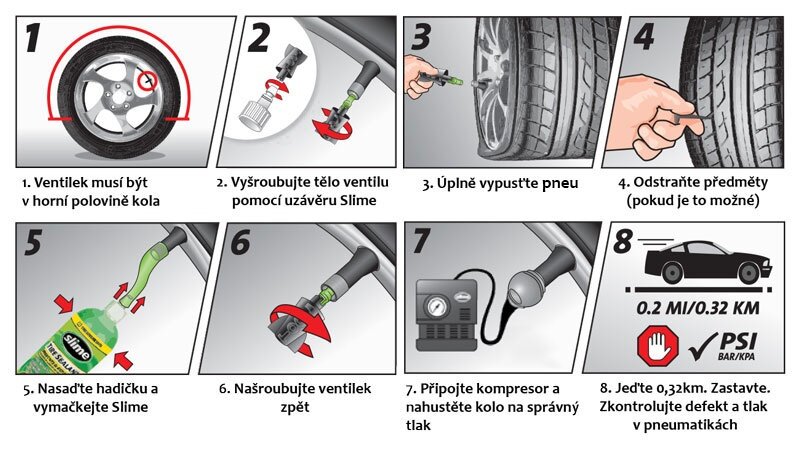 Local Supplier Warranty Slime Smart Tyre Repair Kit 12V Compressor And 473ml Sealant Slime OEM
---