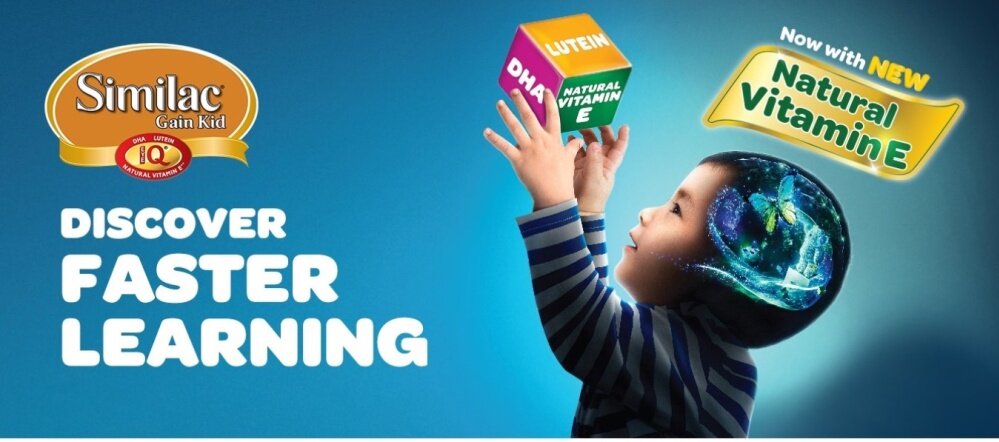 Early brain development is sensitive to a child's nutrition. Similac® Gain Kid is a scientifically formulated growing up milk with the Eye-Q nutrition of DHA, Lutein & Natural Vitamin E for children aged 4 - 9 years old as part of its 10 key brain nutrients. Similac Gain Plus promotes better absorption of DHA with its unique vegetable oil blend and protects DHA from oxidization with Lutein & Natural Vitamin E. The combination of nutrients forms connections for better cognitive outcomes. Similac Gain Plus also contains calcium & Vitamin D for development of strong bones & teeth and FOS & Inulin, dietary fibers for good gut condition to help with absorption of nutrients.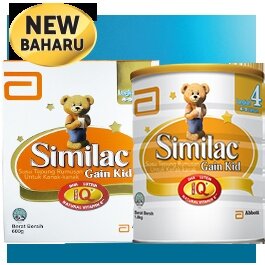 Similac® Gain Kid is a premium growing up milk powder for children aged 3 - 9 Years.
The EYEQTM Nutrition System is now enhanced with Intelli-Pro® to support your child's mental development.
Intelli-Pro® - Scientifically formulated with DHA, Lutein and Unique Vegetable Oil Blend for better absorption of key nutrients.
10 important nutrients for your child's mental development
DHA & AA
Important components for brain cells
Lutein
Antioxidant that protects the eyes from oxidative damage.
Unique Vegetable Oil Blend
A balanced combination of high oleic sunflower oil, soy oil and coconut oil. Provides better absorption of DHA and Lutein for mental development and more calcium absorption for bone development.
Phospholipids
Essential for communication between brain cells.
Omega 3 & 6
Precursor of DHA & AA. Essential fatty acids that support cognitive and visual development.
Taurine
For efficient and rapid nerve communication.
Choline
Essential for promoting learning and memory abilities.
Iron
For red blood cell formation.
Zinc
Supports cell division and growth.
Other nutrients include
Nucleotides
Helps support the body natural defense system.
GOS (Galacto-oligosaccharides)
Helps support the body natural defence system.
Give your child the nutritional goodness of Similac® Gain Kid.
References:
Harvard University Center on the Developing Child. Brain Architecture. http://developingchild.harvard.edu/science/key-concepts/brainarchitecture/. Accessed March 2016.
Vazhappilly Rema. Effect of DHA, Lutein and Natural Vitamin on neuronal differentiation – Data on file.
Nelson S. E. et al. 2013.
Wassall et al. Biochimica et Biophysica Acta. 1788:24-32. 2009.
**Vitamin E from natural source.
Halal Certification
Abbott Nutrition produces Halal products at various locations under the supervision of the Islamic Food and Nutrition Council of America (IFANCA) or the Islamic Religious Council of Singapore (MUIS) or the Halal Food Council of Europe (HFCE). The following products sold in the Malaysian retail market, are free from Haram and doubtful ingredients, hence Halal and suitable for consumption by Muslims.
Certification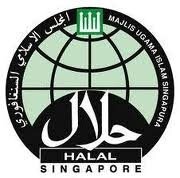 Abbott Nutrition sells and markets the following brands in Malaysia:
Similac® Mom
Similac® Gain Plus
Similac® Gain Kid
Similac® Total Comfort® Plus
PediaSure® Complete
Isomil® Plus
Ensure®
Glucerna®
Prosure®
Nepro®