Product Specification
Category
: Home & Lifestyle > Shelving & Garage Storage > Others
Brand
: Not Specified
Model
: Not Specified
SKU
: SM221
Dimension (Length x Width x Height)
: 100.00 x 58.00 x 37.00
Weight(KG)
: 39.00
---
Product Description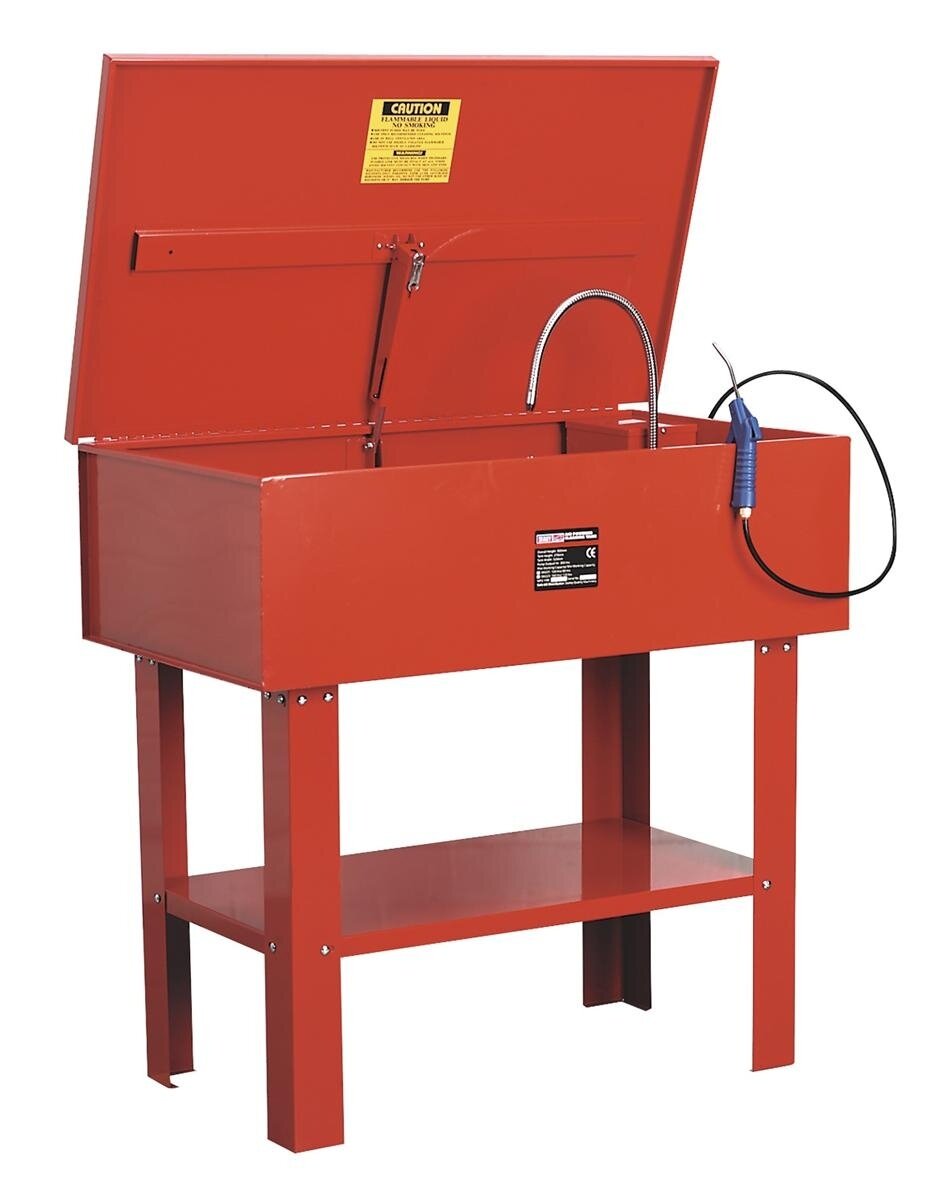 Heavy-duty one-piece steel tank.
Fitted with fully sealed and air operated pump unit.
Considered safe for use in hazardous environment due to the absence of elctricity.
Lid of tank fitted with fusible link which automatically snaps lid shut in the event of fire.
Supplied with removable shelf and parts basket.
Local Supplier Warranty 1 Month
---