Product Specification
Category
: Home & Lifestyle > Hand Tools > Tools Set
Brand
: Not Specified
Model
: Not Specified
SKU
: AK5615M
Dimension (Length x Width x Height)
: 24.50 x 16.50 x 6.50
Weight(KG)
: 2.35
Manufacturing Country
: Not Specified
Warranty Type
: No Warranty
Warranty Value
: -
Warranty Description
: -
---
Product Description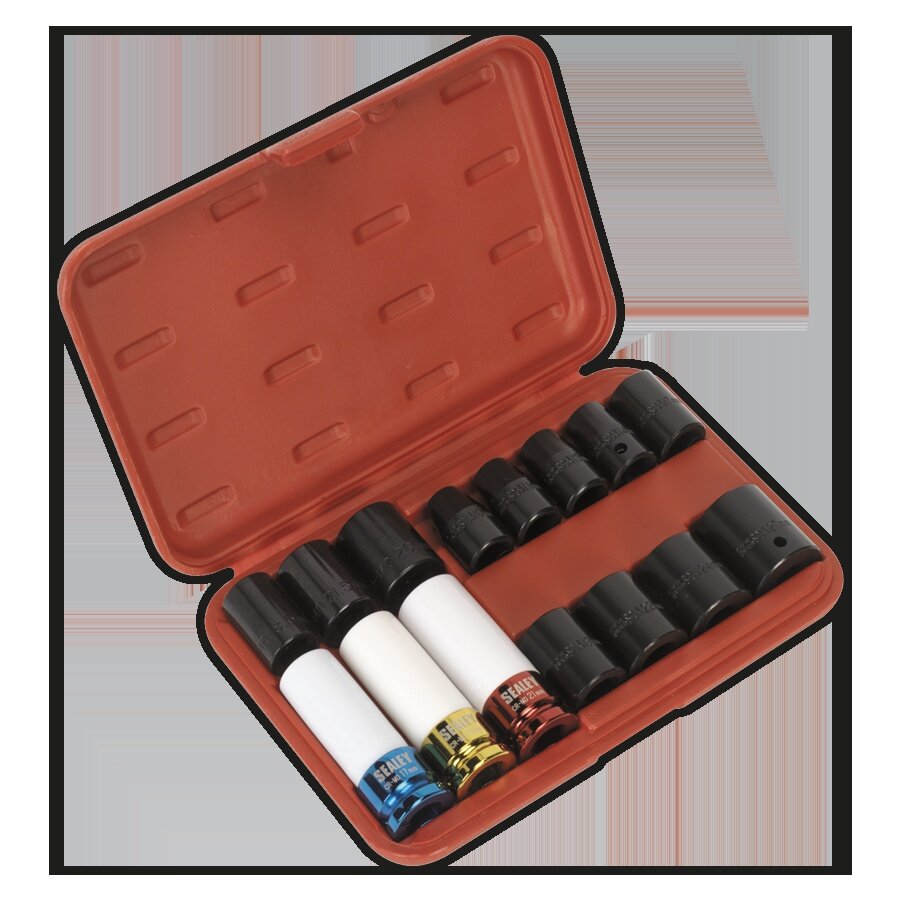 Model No: AK5615M
Drive: 1/2"Sq
Contents: Wheel Nut Removers; 18.5, 21.5, 26mm, Alloy Wheel Impact Sockets; 17, 19, 21mm, Impact Sockets; 10, 11, 13, 14, 17, 19, 22, 24, 27mm
Comprehensive impact socket set.
Consists of three Chrome Molybdenum locking wheel nut removal sockets, ideal for busy fast fit operations.
Three Chrome Molybdenum alloy wheel impact sockets, colour-coded for simple selection, feature protective sleeve to avoid any possible damage to alloy wheel.
Nine hardened and tempered Chrome Vanadium steel impact sockets with a phosphate finish for greater corrosion resistance.
All impact sockets are WallDrive®, which allows a transfer of up to 30% more torque to the fixing.
Supplied in storage case.
Local Supplier Warranty-1 Month 1 x Sealey Impact Socket & Wheel Nut Remover Set 15pc 1/2"Sq Drive
---