5-IN-1 W01 Outdoor Survival Tools hung a clasp, high hardness with a portable folding knife. Is both type D hung a clasp, with key chain at the same time, screwdriver, bottle opener, and other functions, very practical! Whether you are hiking, camping, or expedition, adventure, these 5-IN-1 W01 Outdoor Survival Tools can provide you with the necessary help and pleasure.
These survival tools can match on the bags, belts, portable. Take with convenient, necessary money men. With the 5-IN-1 W01 Outdoor Survival Tools let's explore the secrets of nature.
5-IN-1 W01 Outdoor Survival Tools Features:
The material is stainless steel
Lightweight and durable
Professionally integrate with emergency tools such as the mountaineering hook
Easy to carry
Fits well in the pocket
The survival tool is stylish and compact
Suitable for hiking, camping, etc
Package includes: 1 x 5-IN-1 W01 Outdoor Survival Tools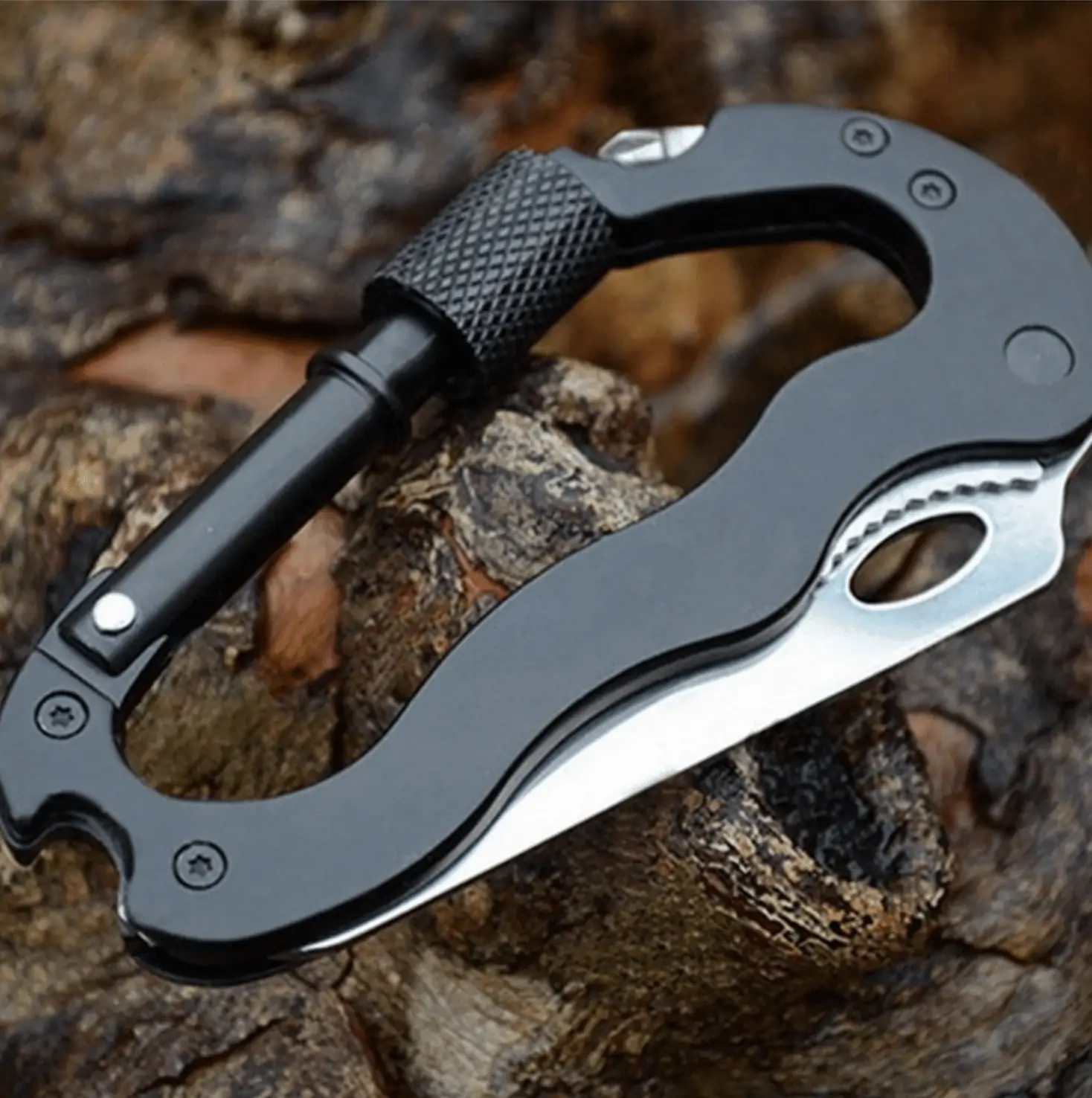 ____________
WHY BUY FROM US?
- Everyone that uses our products, come back for more! We must doing something right, right ?
- Brand new fresh outdoor gears every month ! So your item has not been sitting on a shelf for long by the time you receive it.
- Lowest price and affordable too! We offered you the best price with the best quality all the time
- All item is ready stock and ready to ship within 3 days!
- Have anything to ask? Don't be shy! Pm us and we will reply within a minute :)
- 100% satisfaction, Tons of satisfied customers