Product Specification
Category
: Automotive & Motorbike > Interior Accessories > Steering Wheels & Accessories
Brand
: Not Specified
Model
: Not Specified
SKU
: RASLOK
Dimension (Length x Width x Height)
: 45.00 x 10.00 x 10.00
Weight(KG)
: 5.00
---
Product Description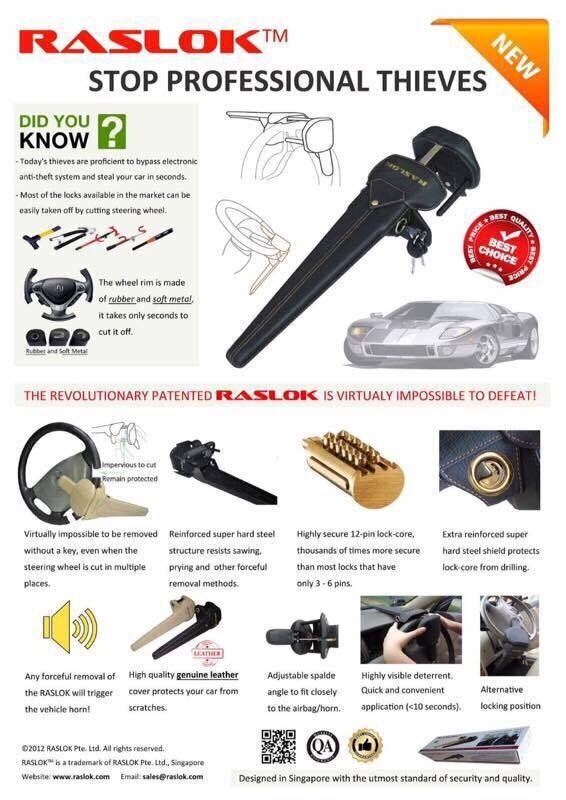 The revolutionary patented RASLOK is virtually impossible to be removed without a key, even when the steering wheel is cut into multiple places.
Reinforced super hard steel structure resist sawing, prying and other forceful removal methods.
Extra reinforced super hard steel shield protects lock-core from drilling.
Highly secure 12-pin lock-core, thousands of time more secure than most locks that have only 3 - 6 pins.
Luxury high quality leather cover protects your car from scratches. Works on cars, vans and SUVs.
Any forceful removal of the RASLOK will trigger the vehicle horn.
Local Supplier Warranty RASLOK STEERING WHEEL ANTI-THEFT LOCK RASLOK Steering wheel lock
---