Product Specification
Category
: Home & Lifestyle > Stationery > Pencils
Brand
: Not Specified
Model
: Not Specified
SKU
: SC#007-Red
Dimension (Length x Width x Height)
: 10.00 x 5.00 x 10.00
Weight(KG)
: 0.40
Manufacturing Country
: Not Specified
Warranty Type
: No Warranty
Warranty Value
: -
Warranty Description
: -
---
Product Description
Pencil Sharpener Collinan B913
-High quality pencil sharpener
-Accommodates standard-size round, triangular and hexagonal graphite pencils.
-Cutter is made of high quality durable alloy.
-ABS material and friendly environment.
-Two holes to choose. Small one is workable for wooden pencil's diameter within 8mm, big one is for pencil within 12mm.
-The Sharpener is being designed that the thickness of pencil lead (0.6mm-2mm), special design for office and business use.
-Simple, secure and reliable.
-Anti-slip handle design can easily use when rotate the hand crank.
-Cutter assembly may be removed to take out broken lead
-When the pencil lead is broken during sharpening, make sharpener face down and press red button to take out pencil lead, no need to take out the whole blade.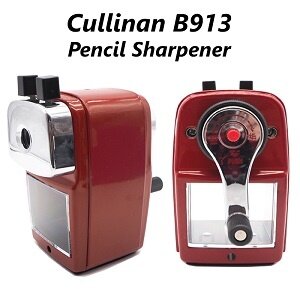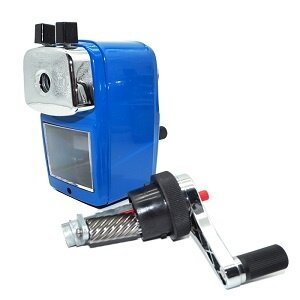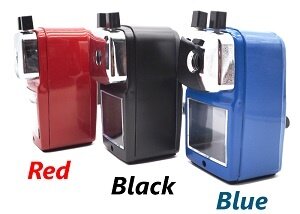 ---