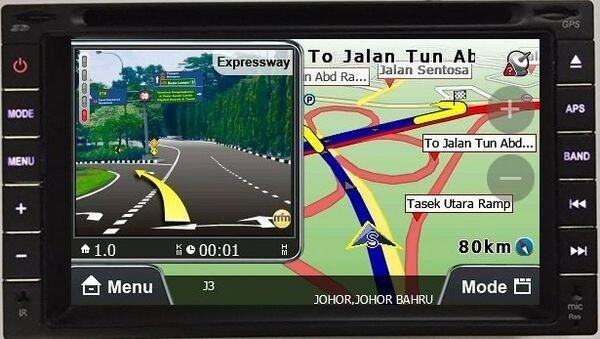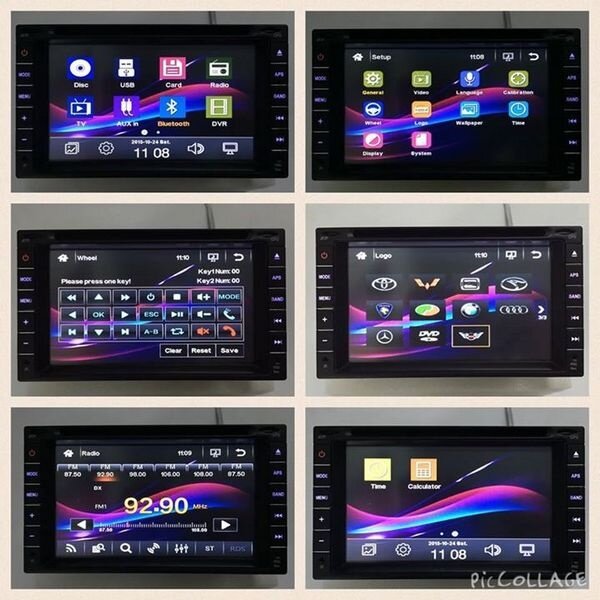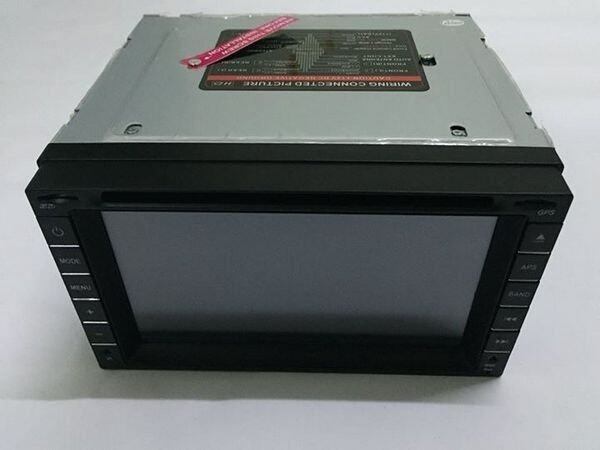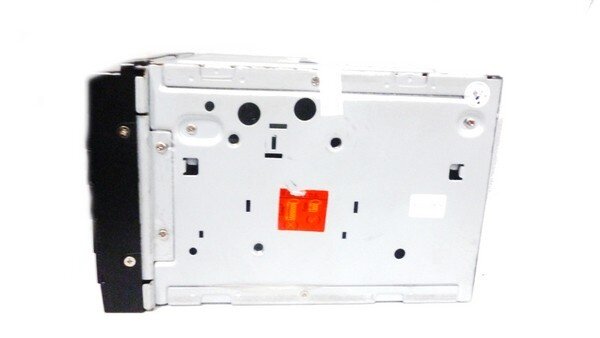 .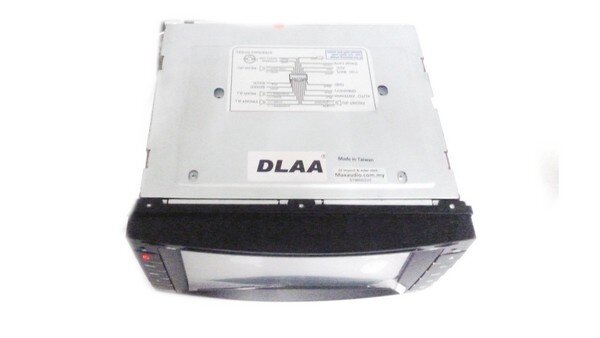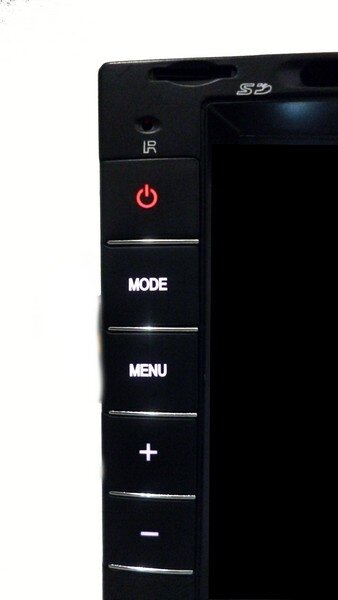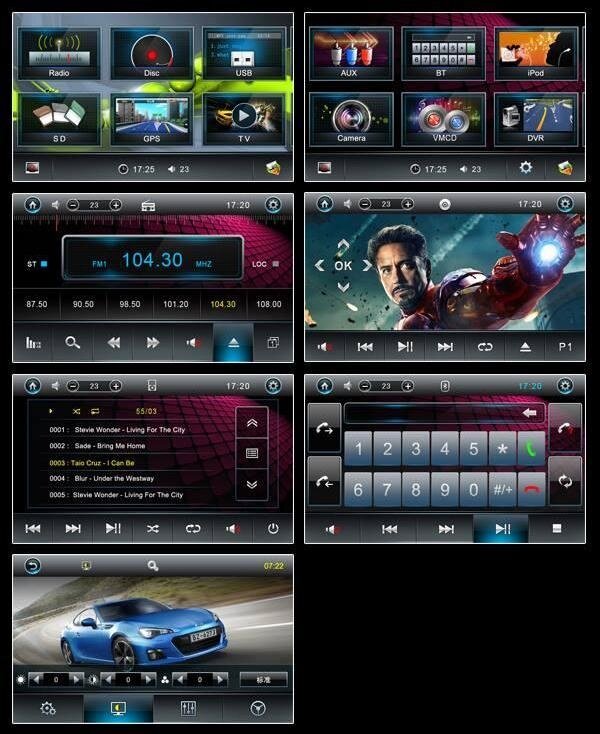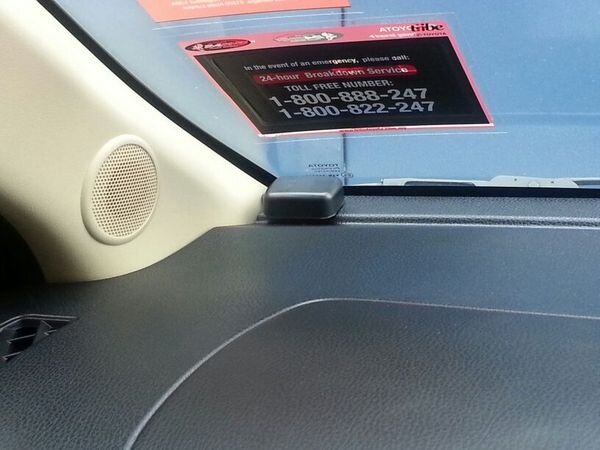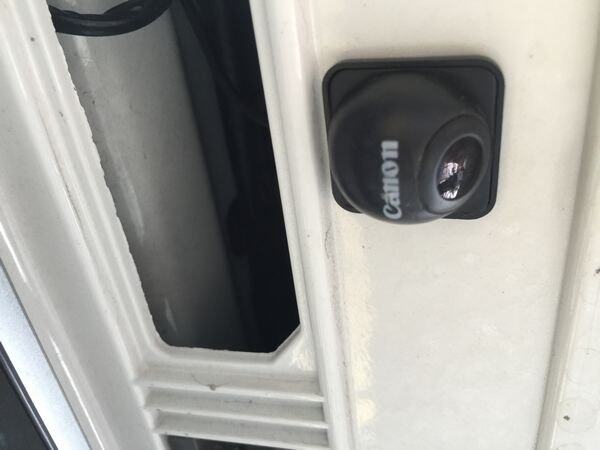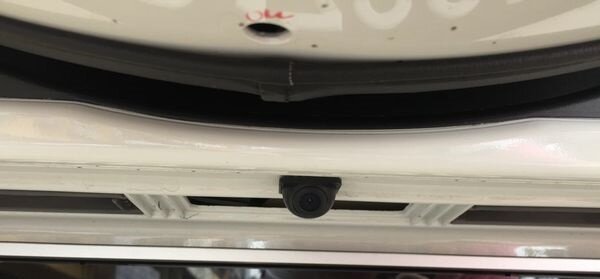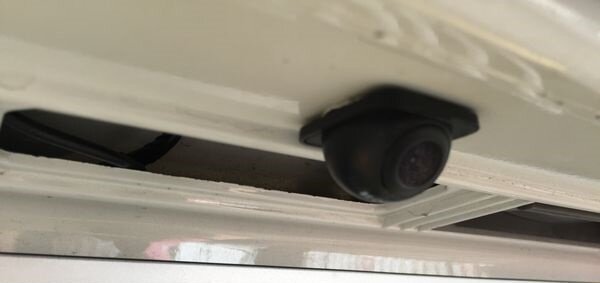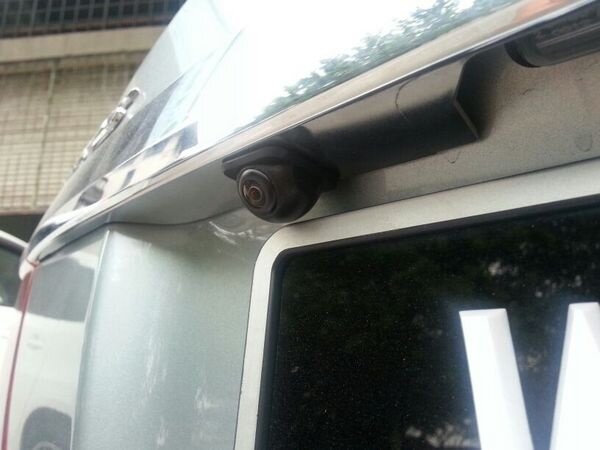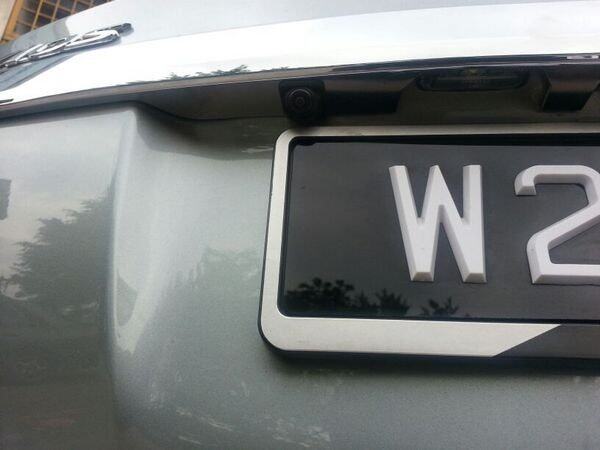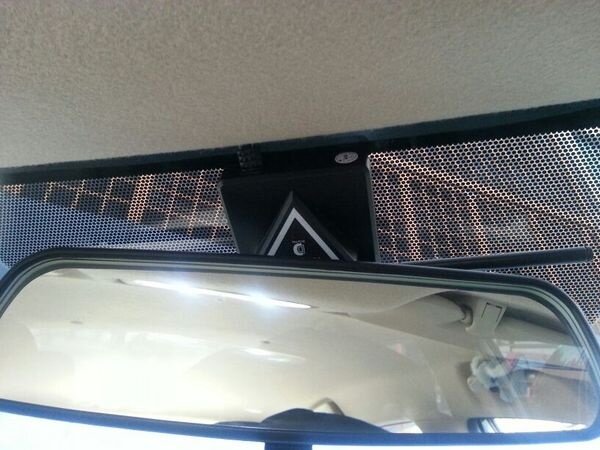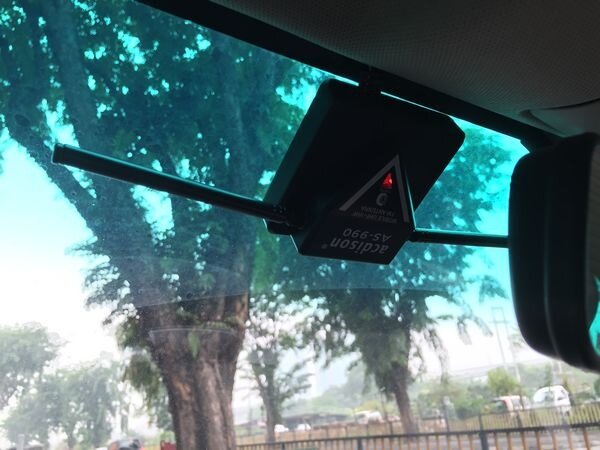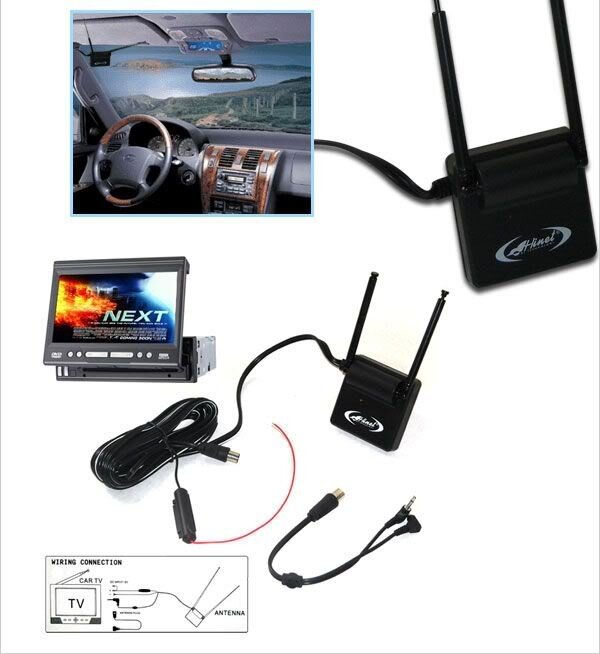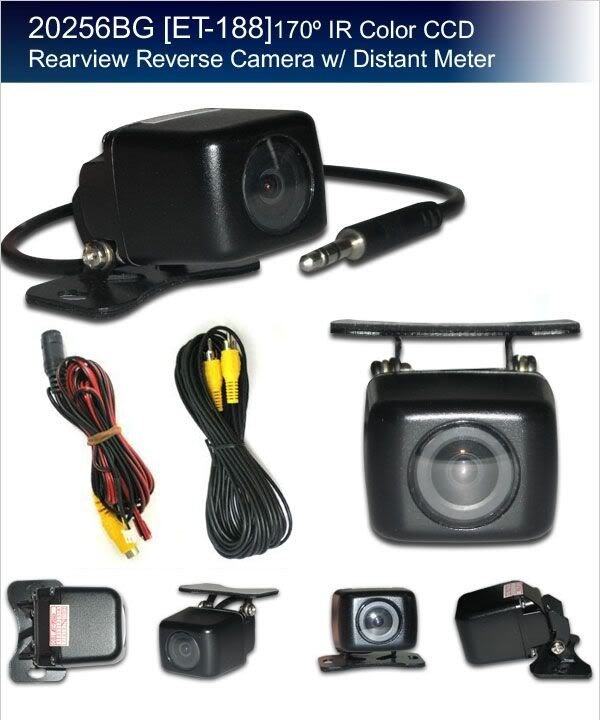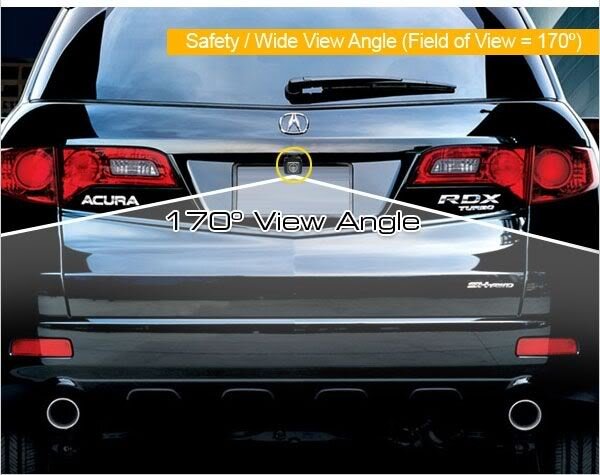 PROTON SAGA BLM, SE, FL, FLX, SV 2008 - 2015DLAA 7" Full HD LED 800 x 480px Double Din DVD DIVX VCD MP3 CD USB SD IPOD BLUETOOTH TV GPS Navigation System Player

FREE Rear View CANON Camera & TV Antenna with Booster
Model: DA-5154G
3 Year Warranty (1 Year Full Warranty + 2 Years Service Warranty)
Weight: 6Kg
Made in Taiwan
Applicable for All Types of PROTON SAGA BLM, SE, FL, FLX, SV 2008 - 2015
PAPAGO X8.5 3D GPS Navigator
GPS Mapping: Original License Papago X8 (3D Building & Junction View)
Map Included: Malaysia (Sabah & Sarawak), Singapore, Thailand, Indonesia
Full Navigation System: Voice Guide, Route Plan
Operation System: Win CE 5.0/600MHZ
Uploading Maps by SD Car and Upgrading by USB Input
Working with Radio/DVD Player at the same time
LED Screen Panel:
Screen Size: 7" Digital LED Panel with Resolution of 800x480
Touchscreen Control
Image Brightness /Contrast/ Color /Saturation adjustable
DVD Player:
Slot-in DVD loader
Super Anti-Shock System (ESP Function)
Compatible With DIVX5.0/DVD/VCD/MP3/CD/CD-RW/JPEG
Play in Memory, Random, Repeat
Bluetooth:
With Microphone in the Control Panel
Bluetooth Format: ONTOPAAT
Professional Design to Get Rid of Echo
Radio Tuner:
With 18 FM Stations and 12 AM Stations Preset
FM (3*6)87.5-108MHz Increment 0.05MHz
AM (2*6)522-1620KHz Increment: 9 KHz
Audio and Video Input and Output:
Built in amplifier FR/FL/RR/RL 4-Channel Audio Output
Two Video Output
One Channel Video Input for Rear View Camera, Parking Sensor, TV and other Video Input
AUX Audio R/L Input (RCA)
4x5W Surround Stereo
DSP Preset EQ / Rock / Jazz / Classic / Pop
Electronic Volume Control (Treble, Bass, Balance, Fader)
SD Card Slot and USB Input:
1 SD Card Slot: 1 for Media
1 USB Input
Others:
Control Panel Night Illumination Function
Steering Wheel Control
Automatically Switching to Rear View Video When Reversing
Automatically Switching to Mobilephone Input When Getting Bluetooth Signal
Ipod Compatible
Structure and Accessories:
Standard Double Din Mounting Size with OEM-fit Front Cover
Factory Wire harness and Connectors
With Remote Control
SPECIFICATION
COLLECTIVITY PART
Voltage : DC10V ~ 12V
Load : 4 ohms
Max.Output : 60Wx4
EQ : dB
Bass 100Mhz
Treble 10KHz
Output : Audio 44 CH output
Video: (AV) CVBS AV output
FM SECTION
Frequency Range : 87.5-108Mhz
Scan Sensitivity : 23dB
Usable Sensitivity : 7dB
S/N Ratio : 65dB (1KHz odB)
Crosstalk : 32dB
Frequency Response : 40Hz - 16KHz
Intermediate Frequency : 10.7MHz
AM SECTION
Frequency Range : 522-1620KHz
Scan Sensitivity : 45dB
Usage Sensitivity : 28dB
S/N Ration : 45dB (1KHz odB)
Frequency Response : 40Hz - 16KHz
Intermediate Frequency : 450KHz
DVD SECTION
Video System : Auto/NTSC/PAL
Channel : 2
S/N Ratio : 75dB (1KHz 0dB)
Frequency Response : 40Hz - 16KHz
Crosstalk : 55dB
Dynamic Range : 80dB
Distortion : 0.4%
VCD/CD SECTION
Video System : Auto/NTSC/PAL
Channel : 2
S/N Ratio : 75dB (1KHz 0dB)
Frequency Response : 55dB
Crosstalk : 40Hz - 16KHz
Dynamic Range : 70dB
Distortion : 0.4%
Features:
Input : Audio: 2 CH input
Video: AV CVBS (AV) Input
DVDC DVDC input
Video Spec : Video Range: 1.0VP-P (75ohms)
Frequency characteristic: 20 ~ 20KHz(?dB)
Unit dimension : 184x178x100mm (depth x width x height)
Installation Dimension: 210x178x100mm (depth x width x height)
Unit Weight : 2.62 kgs
Usage Temperature : -10 ~ +60
Usage Humidity : 15 ~ 75%
DISC COMPATIBLE : DVD/SVCD/VCD/DVCD/CD/CD-R/MP4/mp3/Mr.OKO
Made In Taiwan
Car TV Antenna with Booster Rated As the Best TV Antenna in the Market
Frequency (MHz): 40-890mhz
Booster Gain (dB): FM/VHF:24-18; UHF:17-11
Supply Voltage: DC 12V (8.5-18V) Mini Earthing
Power Supply Fuse: 1A
Connection Outler, Antenna Plug: 3.5mm (75)
Length of the cord: 6M
Made In Germany
Product Weight: 0.35Kg
CANON 170º Color CCD 3 Infrared Night Vision Reverse with 4 LED Rear Camera
CANON REVESRSE CAMERA
Support 4 LED for night view
170º Wide Angle
Vehicle rear view camera
Color CCD camera system
Safety / wide view angle
Safety you can see rear view
Compact size & easy installation
Offering multi-choices to match each vehicles needs
HIGH RESOLUTION
WIDE VISUAL ANGLE
EASY TO ASSEMBLE WITHOUT DRILLING
ADJUSTABLE ANGLE UP AND DOWN
WATER PROOF DESIGN
Current Consumption: Max. 150mA
Power Supply: DC12V ±50%
Operating Temperature: -20°C - 80°C, RH95% Max
Storage Temperature: -30°C - 100°C, RH95% Max
Lens Angle: 170°;120°
Water-proof Index: Ip68
Minimum Illumination: 0.2Lux
1 Year Warranty
Weight: 0.5Kg
Installation:
Mount the camera inside the keyhole of your vehicle
Adjust the lens of the camera to its best position
Connect Power cord (Black Jack) to connect to your vehicle DC 12V power system
Connect the video output (yellow jack) of the camera to the display in your vehicle
Accessories:
Car Rear View Color Camera
AV and Power cables
Remote Player
User Manual Guide Book
Local Supplier Warranty-1 Year
---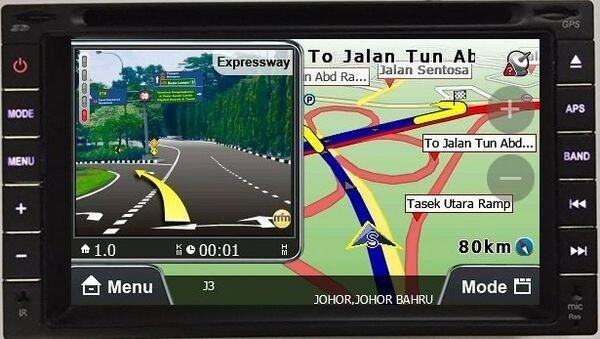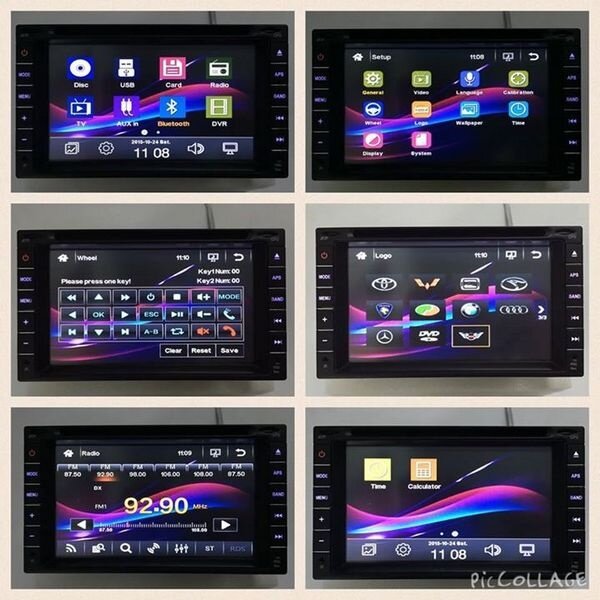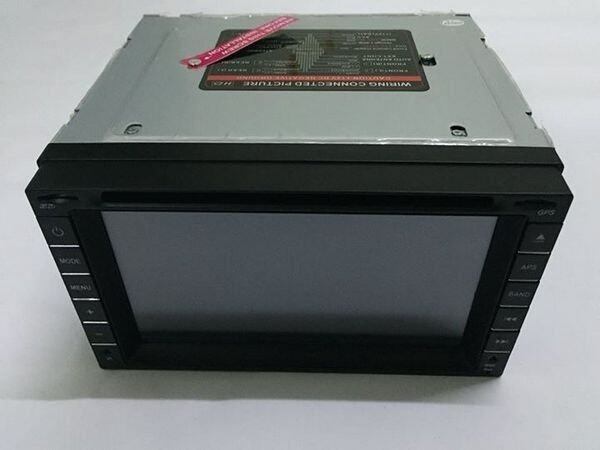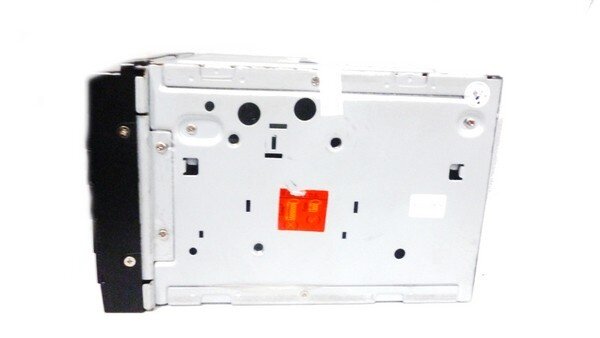 .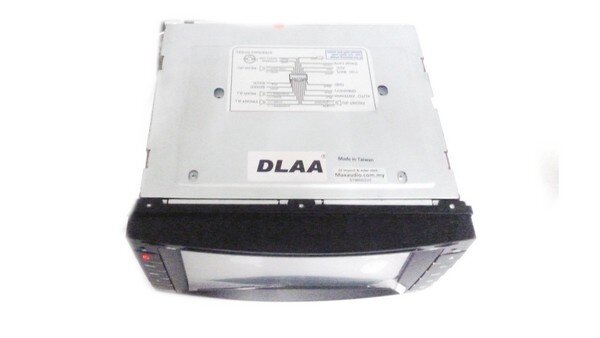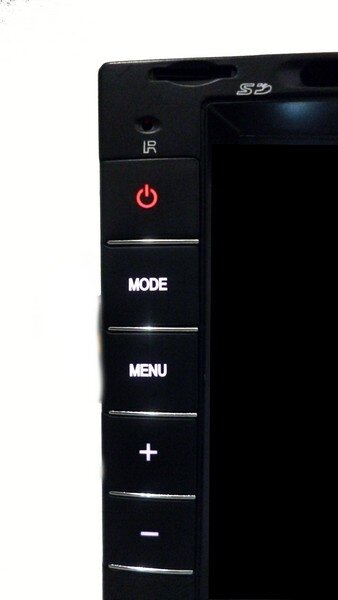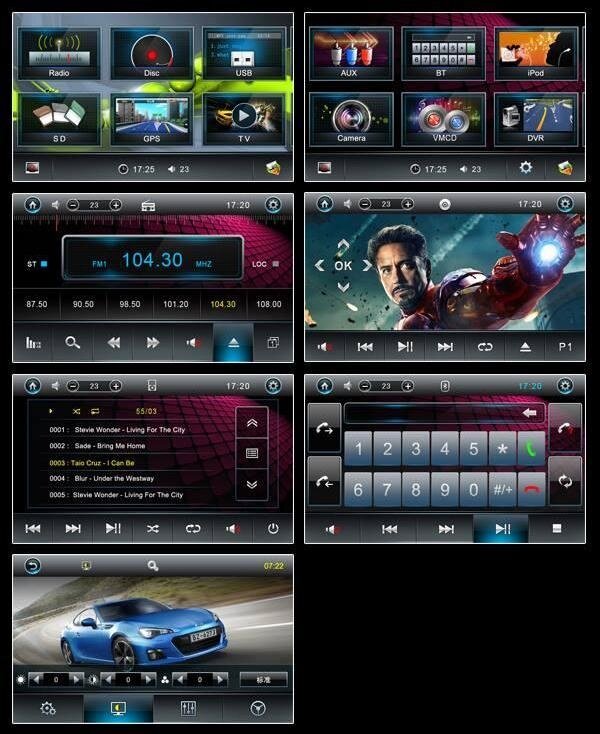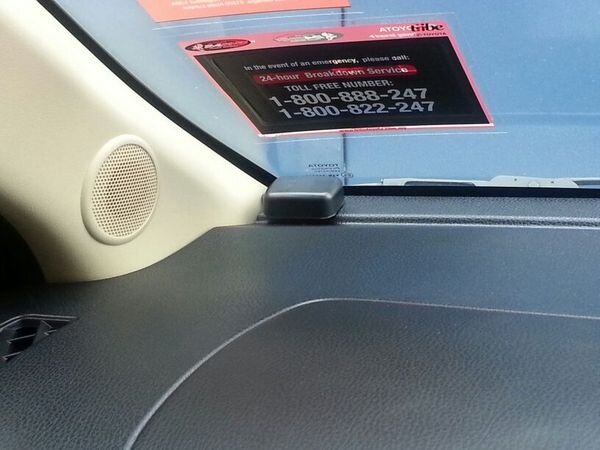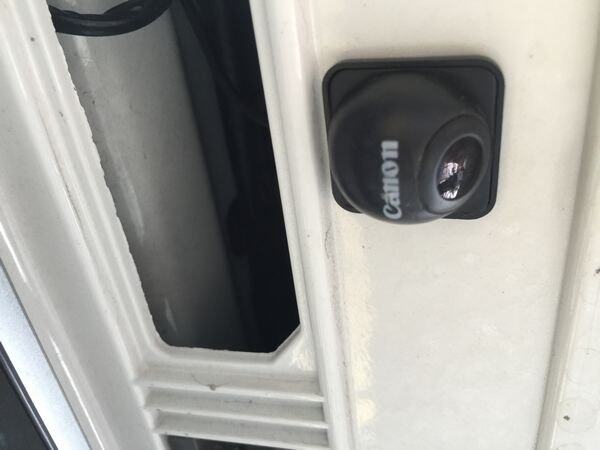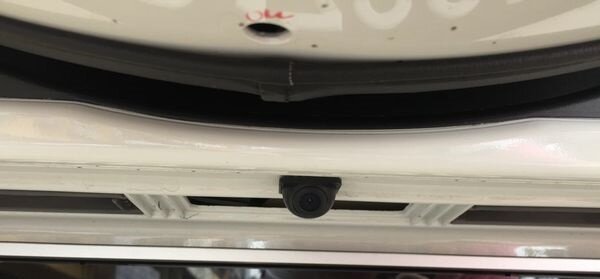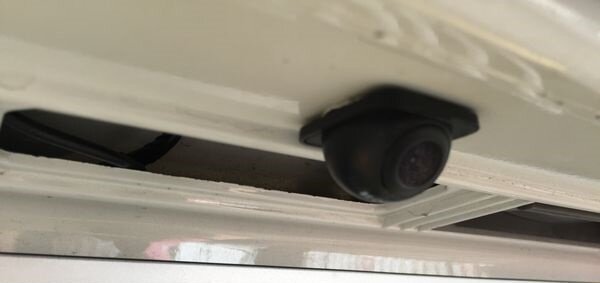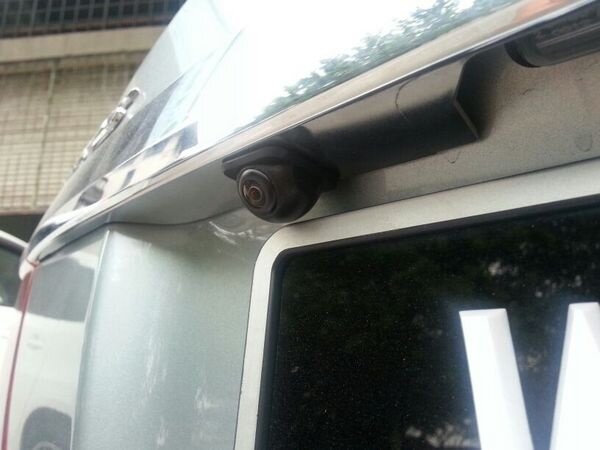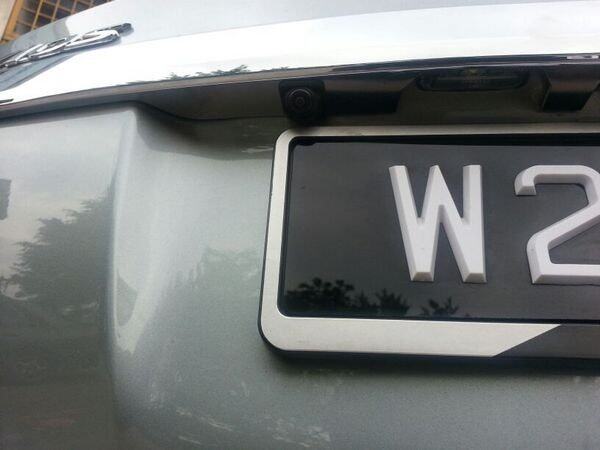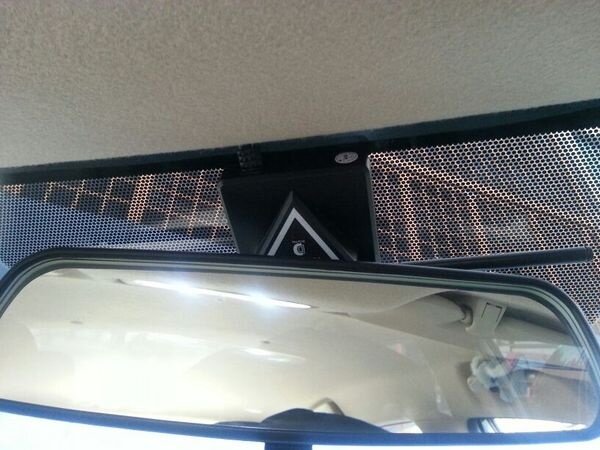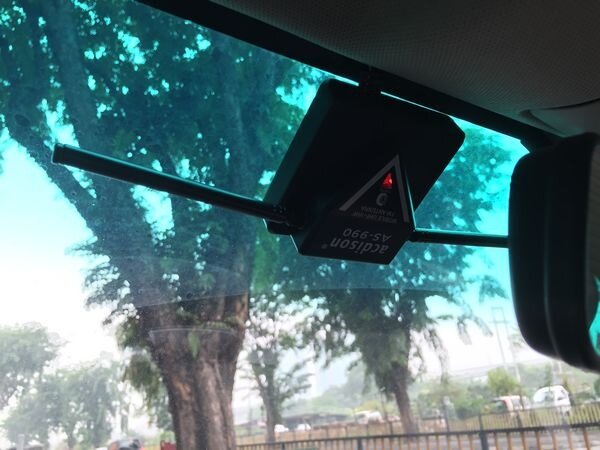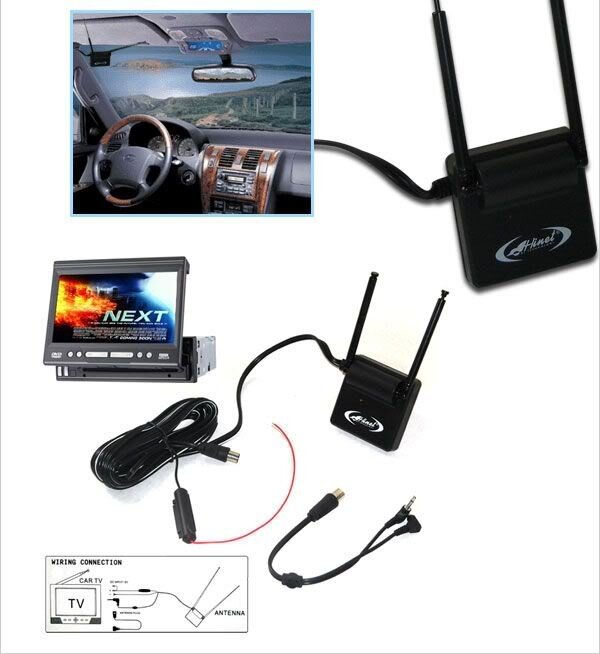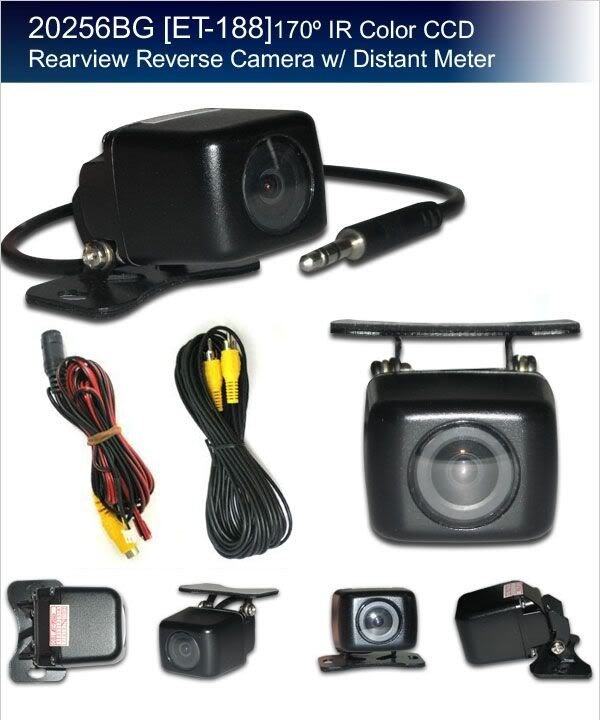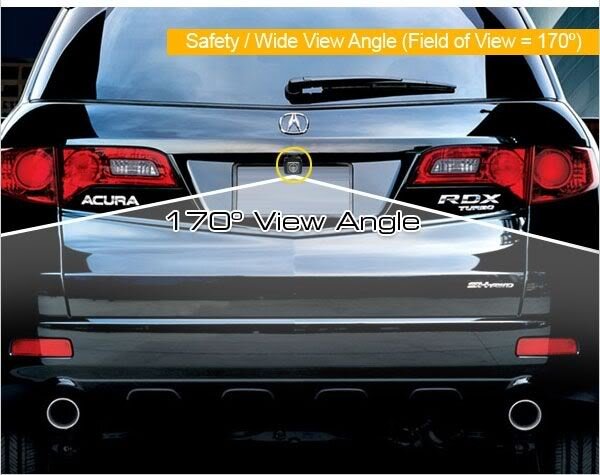 PROTON SAGA BLM, SE, FL, FLX, SV 2008 - 2015DLAA 7" Full HD LED 800 x 480px Double Din DVD DIVX VCD MP3 CD USB SD IPOD BLUETOOTH TV GPS Navigation System Player

FREE Rear View CANON Camera & TV Antenna with Booster
Model: DA-5154G
3 Year Warranty (1 Year Full Warranty + 2 Years Service Warranty)
Weight: 6Kg
Made in Taiwan
Applicable for All Types of PROTON SAGA BLM, SE, FL, FLX, SV 2008 - 2015
PAPAGO X8.5 3D GPS Navigator
GPS Mapping: Original License Papago X8 (3D Building & Junction View)
Map Included: Malaysia (Sabah & Sarawak), Singapore, Thailand, Indonesia
Full Navigation System: Voice Guide, Route Plan
Operation System: Win CE 5.0/600MHZ
Uploading Maps by SD Car and Upgrading by USB Input
Working with Radio/DVD Player at the same time
LED Screen Panel:
Screen Size: 7" Digital LED Panel with Resolution of 800x480
Touchscreen Control
Image Brightness /Contrast/ Color /Saturation adjustable
DVD Player:
Slot-in DVD loader
Super Anti-Shock System (ESP Function)
Compatible With DIVX5.0/DVD/VCD/MP3/CD/CD-RW/JPEG
Play in Memory, Random, Repeat
Bluetooth:
With Microphone in the Control Panel
Bluetooth Format: ONTOPAAT
Professional Design to Get Rid of Echo
Radio Tuner:
With 18 FM Stations and 12 AM Stations Preset
FM (3*6)87.5-108MHz Increment 0.05MHz
AM (2*6)522-1620KHz Increment: 9 KHz
Audio and Video Input and Output:
Built in amplifier FR/FL/RR/RL 4-Channel Audio Output
Two Video Output
One Channel Video Input for Rear View Camera, Parking Sensor, TV and other Video Input
AUX Audio R/L Input (RCA)
4x5W Surround Stereo
DSP Preset EQ / Rock / Jazz / Classic / Pop
Electronic Volume Control (Treble, Bass, Balance, Fader)
SD Card Slot and USB Input:
1 SD Card Slot: 1 for Media
1 USB Input
Others:
Control Panel Night Illumination Function
Steering Wheel Control
Automatically Switching to Rear View Video When Reversing
Automatically Switching to Mobilephone Input When Getting Bluetooth Signal
Ipod Compatible
Structure and Accessories:
Standard Double Din Mounting Size with OEM-fit Front Cover
Factory Wire harness and Connectors
With Remote Control
SPECIFICATION
COLLECTIVITY PART
Voltage : DC10V ~ 12V
Load : 4 ohms
Max.Output : 60Wx4
EQ : dB
Bass 100Mhz
Treble 10KHz
Output : Audio 44 CH output
Video: (AV) CVBS AV output
FM SECTION
Frequency Range : 87.5-108Mhz
Scan Sensitivity : 23dB
Usable Sensitivity : 7dB
S/N Ratio : 65dB (1KHz odB)
Crosstalk : 32dB
Frequency Response : 40Hz - 16KHz
Intermediate Frequency : 10.7MHz
AM SECTION
Frequency Range : 522-1620KHz
Scan Sensitivity : 45dB
Usage Sensitivity : 28dB
S/N Ration : 45dB (1KHz odB)
Frequency Response : 40Hz - 16KHz
Intermediate Frequency : 450KHz
DVD SECTION
Video System : Auto/NTSC/PAL
Channel : 2
S/N Ratio : 75dB (1KHz 0dB)
Frequency Response : 40Hz - 16KHz
Crosstalk : 55dB
Dynamic Range : 80dB
Distortion : 0.4%
VCD/CD SECTION
Video System : Auto/NTSC/PAL
Channel : 2
S/N Ratio : 75dB (1KHz 0dB)
Frequency Response : 55dB
Crosstalk : 40Hz - 16KHz
Dynamic Range : 70dB
Distortion : 0.4%
Features:
Input : Audio: 2 CH input
Video: AV CVBS (AV) Input
DVDC DVDC input
Video Spec : Video Range: 1.0VP-P (75ohms)
Frequency characteristic: 20 ~ 20KHz(?dB)
Unit dimension : 184x178x100mm (depth x width x height)
Installation Dimension: 210x178x100mm (depth x width x height)
Unit Weight : 2.62 kgs
Usage Temperature : -10 ~ +60
Usage Humidity : 15 ~ 75%
DISC COMPATIBLE : DVD/SVCD/VCD/DVCD/CD/CD-R/MP4/mp3/Mr.OKO
Made In Taiwan
Car TV Antenna with Booster Rated As the Best TV Antenna in the Market
Frequency (MHz): 40-890mhz
Booster Gain (dB): FM/VHF:24-18; UHF:17-11
Supply Voltage: DC 12V (8.5-18V) Mini Earthing
Power Supply Fuse: 1A
Connection Outler, Antenna Plug: 3.5mm (75)
Length of the cord: 6M
Made In Germany
Product Weight: 0.35Kg
CANON 170º Color CCD 3 Infrared Night Vision Reverse with 4 LED Rear Camera
CANON REVESRSE CAMERA
Support 4 LED for night view
170º Wide Angle
Vehicle rear view camera
Color CCD camera system
Safety / wide view angle
Safety you can see rear view
Compact size & easy installation
Offering multi-choices to match each vehicles needs
HIGH RESOLUTION
WIDE VISUAL ANGLE
EASY TO ASSEMBLE WITHOUT DRILLING
ADJUSTABLE ANGLE UP AND DOWN
WATER PROOF DESIGN
Current Consumption: Max. 150mA
Power Supply: DC12V ±50%
Operating Temperature: -20°C - 80°C, RH95% Max
Storage Temperature: -30°C - 100°C, RH95% Max
Lens Angle: 170°;120°
Water-proof Index: Ip68
Minimum Illumination: 0.2Lux
1 Year Warranty
Weight: 0.5Kg
Installation:
Mount the camera inside the keyhole of your vehicle
Adjust the lens of the camera to its best position
Connect Power cord (Black Jack) to connect to your vehicle DC 12V power system
Connect the video output (yellow jack) of the camera to the display in your vehicle
Accessories:
Car Rear View Color Camera
AV and Power cables
Remote Player
User Manual Guide Book
Local Supplier Warranty-1 Year