Product Specification
Category
: Automotive & Motorbike > Automotive > Car Camera
Brand
: Not Specified
Model
: Not Specified
SKU
: MYVIICON-CAMERA
Dimension (Length x Width x Height)
: 40.00 x 30.00 x 20.00
Weight(KG)
: 5.00
---
Product Description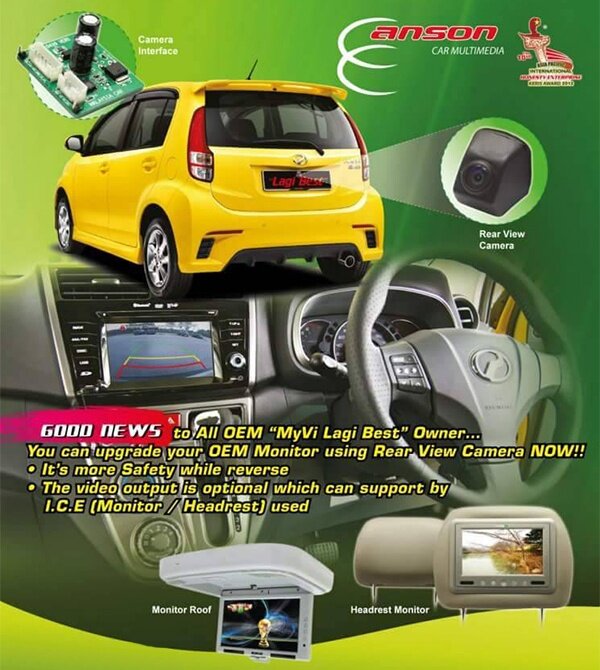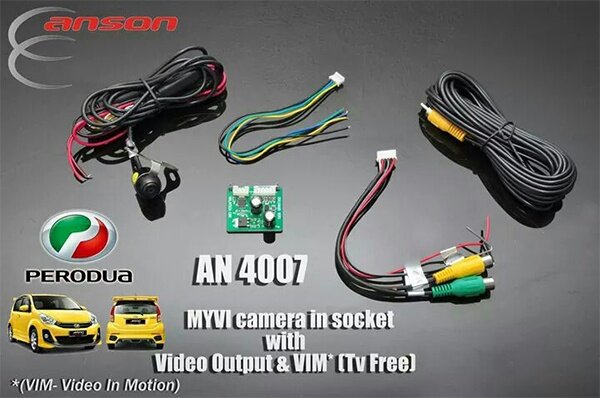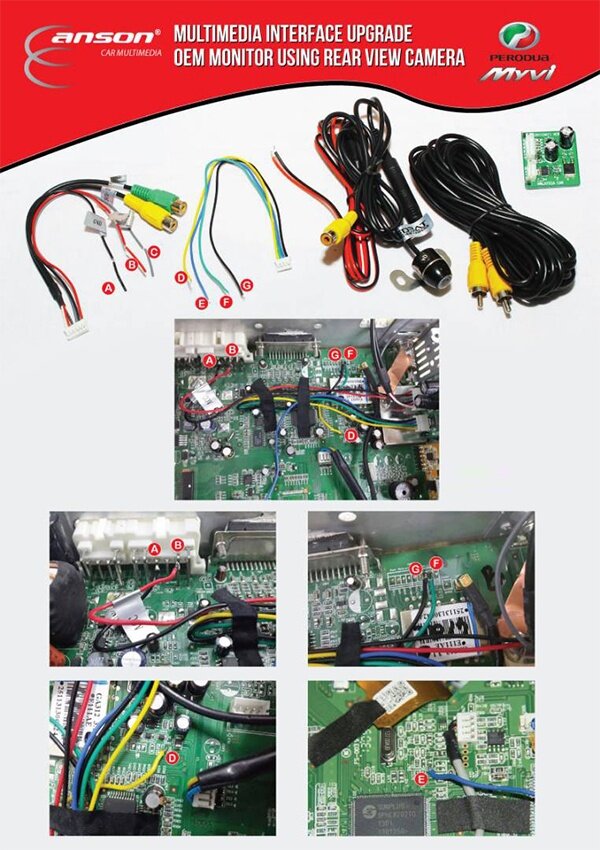 PERODUA MYVI Lagi Best 2011 - 2014 ANSON OEM Double Din Player Multimedia Interface Upgrade with Rear View Camera
GOOD NEWS!! To all PERODUA MYVI LAGI BEST with "OEM Original Double Din Player" owner !! NOW you can upgrade your OEM Double Din Player with Rear View Camera !!
Rear View Camera:
It's more safety while reverse
The video output is optional which can support by I.C.E (Roof Monitor / Headrest) used
Camera in socket with Video Output and Video In Motion TV Free
Video In Motion (VIM):
This function to able view the display screen while car is moving (exp: watch video)
Before install: Cannot see video when driving, only able to watch video when Hand-brake are on.
After install: Able to watch video or mirror link anytime anywhere, whenever the car are moving or stop.
Applicable for:
PERODUA MYVI LAGI BEST 2011 - 2014
Other Features:
Brand: ANSON
Upgrade OEM Double Din Interface with Rear View Camera
Video In Motion (VIM) TV Free
Video output support by I.C.E (Roof Monitor / Headrest) used
Able to watch video or others AUX device during driving
Weight with packing: 0.5Kg
Made in Taiwan
Local Manufacturer Warranty-1 Year
---