Product Specification
Category
: Automotive & Motorbike > Automotive > Car Electronics Accessories
Brand
: Not Specified
Model
: Not Specified
SKU
: PAPAGOZ1broz
Dimension (Lenght x Width x Height)
: 13.00 x 1.50 x 8.50
Weight(KG)
: 0.60
---
Product Description
Travel the road less travelled without fearing of getting lost all thanks to the Papago! Z1 GPS Navigator. Featuring the latest Papago! navigation software, the Papago! S1, navigation has never been easier. Locations are much easier to find in the all new interface with half a million points of interest and voice commands in various languages for easy direction commands.
Brand New Software
The Papago! S1 software makes navigating your device and the roads as well a piece of cake. When searching for your destination, the software does it quickly and efficiently routing your journey to the fastest route to arrive at your destination. Clear and loud voice commands direct you to exactly where you need to go. Plus you can change the language of the command prompter to Mandarin, Malay, Hokkien, Thai and even Japanese.
Feature Packed
Never miss that important turning at a junction anymore thanks to the Junction View and with the Lane Assist feature, you will always be prepared to keep on the right lane so that you won't miss any important turnings and lanes. And for those who don't like paying tolls, the Z1 will recalculate your route to reach your destination without encountering any tolls on the way.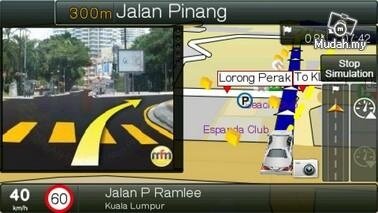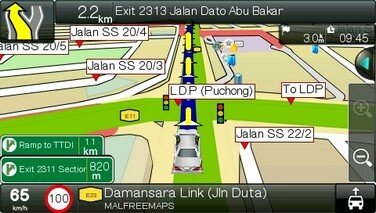 Local Supplier Warranty PAPAGO! Z1 GPS Navigator PAPAGO! OEM
---