Product Specification
Category
: Home Appliances > Cooling and Heating > Fans
Brand
: Not Specified
Model
: Not Specified
SKU
: PAN-FM15GWQPi
Dimension (Lenght x Width x Height)
: 150.00 x 150.00 x 29.00
Weight(KG)
: 20.00
---
Product Description
Product Description

Bright, Cool and Comfortable - LED Series

The LED ceiling fan provides you greater space with LED lighting incorporated into the fan – cooling and energy saving at the same time.

Wide Coverage
• 60" fan size
• 5 Sweeping Blade
• Yuragi function
• Greater air delivery

Ease to operate
• LCD remote control
• 9 sequential speed selection
• 1-8 hour off and sleep timer

ECO-Friendly and Safety and Quality
• LED Lighting - 4 Mode selection
• DC Motor Technology
• Enhanced safety features
• Durable blades (PPG material)
Highlights

60" fan size
Idea for living room or bed room use.

5 Sweeping blade
5 blade design technology for better air delivery.

4 Mode LED Light
For consumer choose in different situation that their needed.

85% Energy Saving
LED Light compared to incandescent bulb Energy Saving up to 85%.

No Bulb Replacement
No need to constantly change your light bulb and reduce garbage waste.

1 / f Yuragi feature
Providing you with a natural breeze from the comfort of your own home.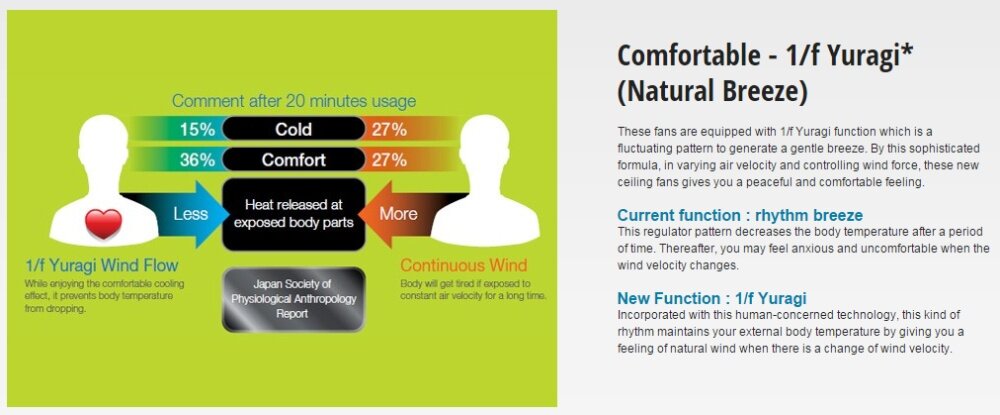 9 sequential speed
For consumer choose in different situation that their needed.

1-8 Timer
1-8 hour on/off and sleep timer maximum convenient to use.

5 Star Energy
5 Star Energy rated product.


Specifications of Panasonic Ceiling Fan LCD Remote Control F-M15GWQPI

Technical specifications
•Fan size: 60" (150 cm)
•Power: Up to 63 W
•Fan Speed: 235 RPM
•Air Velocity: 210 m / min
•Air Delivery: 245 m3 / min

General specifications
•Blade: 5 blades
•Convenient: LCD Remote Control
•Speed setting: 9 sequential speed
•Energy Star: 5

Design
•Colour: Platinum Silver

Accessories
•1 x Remote Control

Dimensions
•Product Dimension (W x D x H) : 150.00 x 150.00 x 32.70 (cm)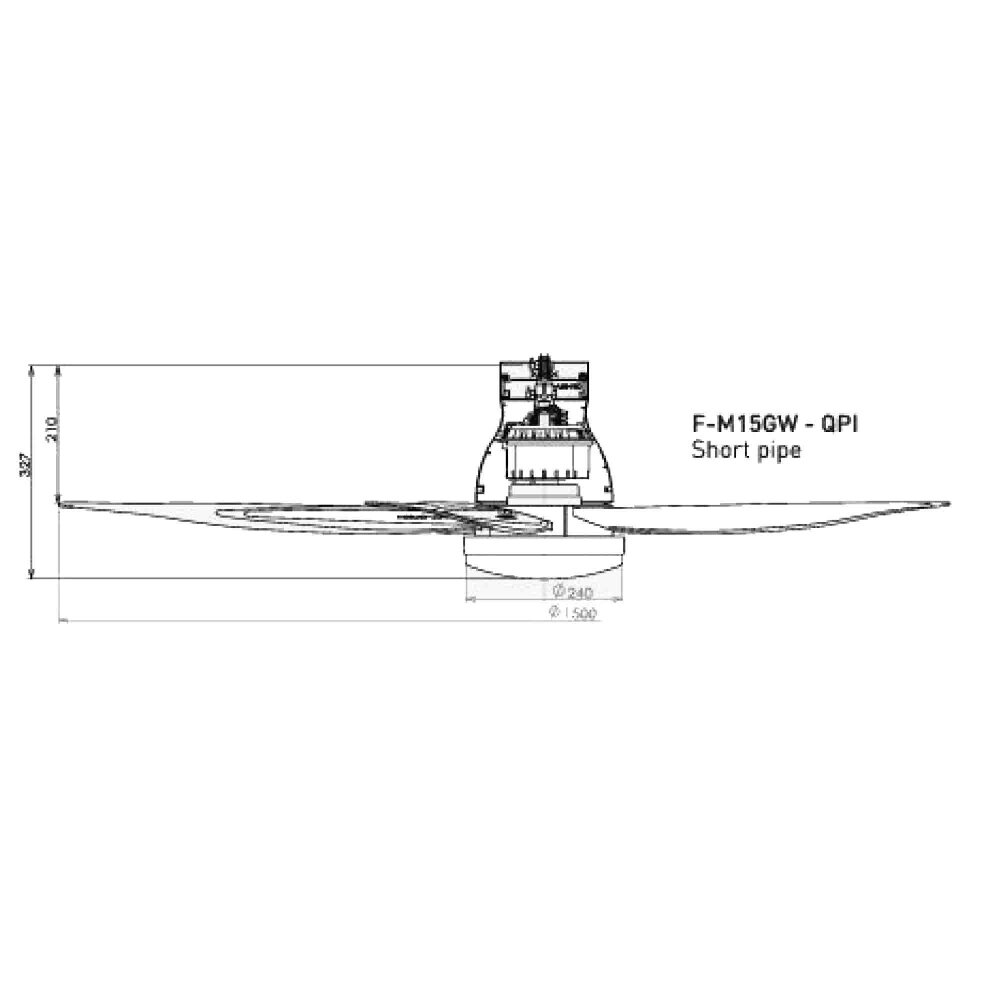 * 1 year local supplier warranty
---