Unbeatable UVA/UVB protection with the cleanest feel. Help get powerful sun protection without the heavy finish with Neutrogena Ultra Sheer Dry-Touch Sunscreen. This Broad Spectrum SPF 100 sunscreen lotion with Dry-Touch technology absorbs excess sunscreen oils for a clean, ultra-light feel and shine-free finish. The formula also features clinically-proven Helioplex, an advanced sunscreen technology with superior broad-spectrum protection from skin-aging UVA rays and skin-burning UVB rays. Fast-absorbing and waterproof, this non-oily formula is non-comedogenic and PABA-free.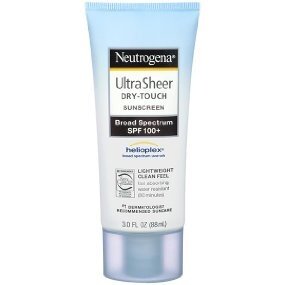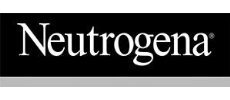 At a Glance:
Helioplex and Dry-Touch technologies
Broad spectrum UVA/UVB protection
Water resistant (80 minutes)
Non-comedogenic (won't clog pores)
Oil free
PABA free
Neutrogena Ultra Sheer Lotion SPF 100+ Sunscreen
Neutrogena Ultra Sheer Dry-Touch Sunscreen Lotion SPF 100+ is recommended by the Skin Cancer Foundation as an effective broad spectrum sunscreen.
Infused with a light, fresh scent, Ultra Sheer Dry-Touch Sunscreen SPF 100+ is fast-absorbing, non-whitening, water resistant, and lightweight. Neutrogena Dry-Touch Technology provides an ultra-light, non-shiny finish and leaves skin soft and smooth.
Ultra Sheer Sunscreen Lotion SPF 100+ features Helioplex, a breadth of stabilized sunscreen technologies that helps deliver superior protection from the sun. Serious sun protection never felt this light on your skin.
Neutrogena Ultra Sheer Lotion Sunscreen helps provide powerful, long-lasting sun protection.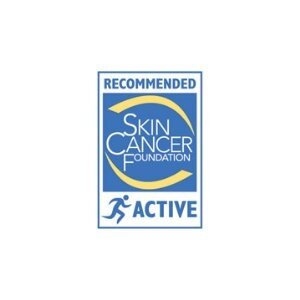 Applying Neutrogena Ultra Sheer Lotion SPF 100+ Sunscreen
Apply generously 15 minutes before sun exposure. Reapply after 80 minutes of swimming or sweating, immediately after towel drying, and at least every 2 hours.
Neutrogena Helioplex Technology

While all sunscreens offer sun protection, not all are created equal. Helioplex Technology represents a breadth of stabilized sunscreen technologies that deliver superior protection from sun damage and help prevent skin cancer when used with other sun protection measures. When you choose a Neutrogena sunscreen with Helioplex Technology, you can be certain you are using one that was specifically engineered to deliver superior photostable UVA and UVB protection.

Dry-Touch Technology

All Ultra Sheer sunscreen lotions are formulated with Dry-Touch Technology for a clean, invisible, weightless feel on the skin. With Ultra Sheer lotions, you can apply sunscreen easily with instant absorption.

This non-greasy, oil free sunscreen leaves a matte, non-shiny finish.

PABA free and non-comedogenic, this sunscreen won't clog pores.

Why SPF Matters

SPF (Sun protection factor) measures protection from sunburn caused mainly by UVB rays, but it does not adequately measure how well a sunscreen protects from skin aging and other effects caused primarily by UVA rays. It is a measurement of how long you can stay in the sun with sunscreen before getting burned. Applying sunscreen with an SPF of 15, for example, means that it will take 15 times longer for your skin to begin to burn than it would without sunscreen. However, sunscreens should not be used to increase the time you spend in intense sunlight.

For the best protection, look for the following on sunscreen labels:

- Broad spectrum: provides protection against both UVA and UVB rays.

- Water resistant.

- Photostable: describes UV protection that won't break down when exposed to strong UV rays; sunscreens that include Helioplex and Purescreen technologies provide long-lasting, photostable protection.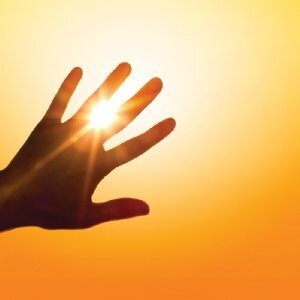 Your Sun Protection Checklist
Apply sunscreen every day! To help prevent skin cancer, apply generous amounts of SPF 30 (or higher) sunscreen for everyday protection. Reapply often during outdoor activities, especially after swimming, perspiring, or using a towel.
Pick the right product. Whether you're shopping or skiing, there's a sunscreen that's right for you. Look for cosmetics and moisturizers with sunscreen as well.
Going out? Cover up. If you plan to be outside for an extended period, remember to wear protective clothing. Wide-brimmed hats, sunglasses, long sleeves, and long pants help shield your skin from sun damage.
Be a shade seeker. Try to avoid the sun during those hours when the sun's rays are the strongest: 10 a.m. to 4 p.m.
Need vitamin D? Don't seek the sun. Although UV radiation is one source of vitamin D, UV exposure also increases the risk of skin cancer. Get vitamin D safely through a healthy diet or vitamin supplements.
No tanning bed is 'safe.' Tanning beds work by emitting UVA rays, which penetrate deep into the skin. Using tanning beds may increase the risk of some forms of skin cancer.
Keep up with your checkups. Check your skin monthly and be on the lookout for new skin spots or any changes in existing spots. See your dermatologist regularly for full-body skin examinations as well.
Learn more sun-safe insights at the Neutrogena Expert Center at the official website.