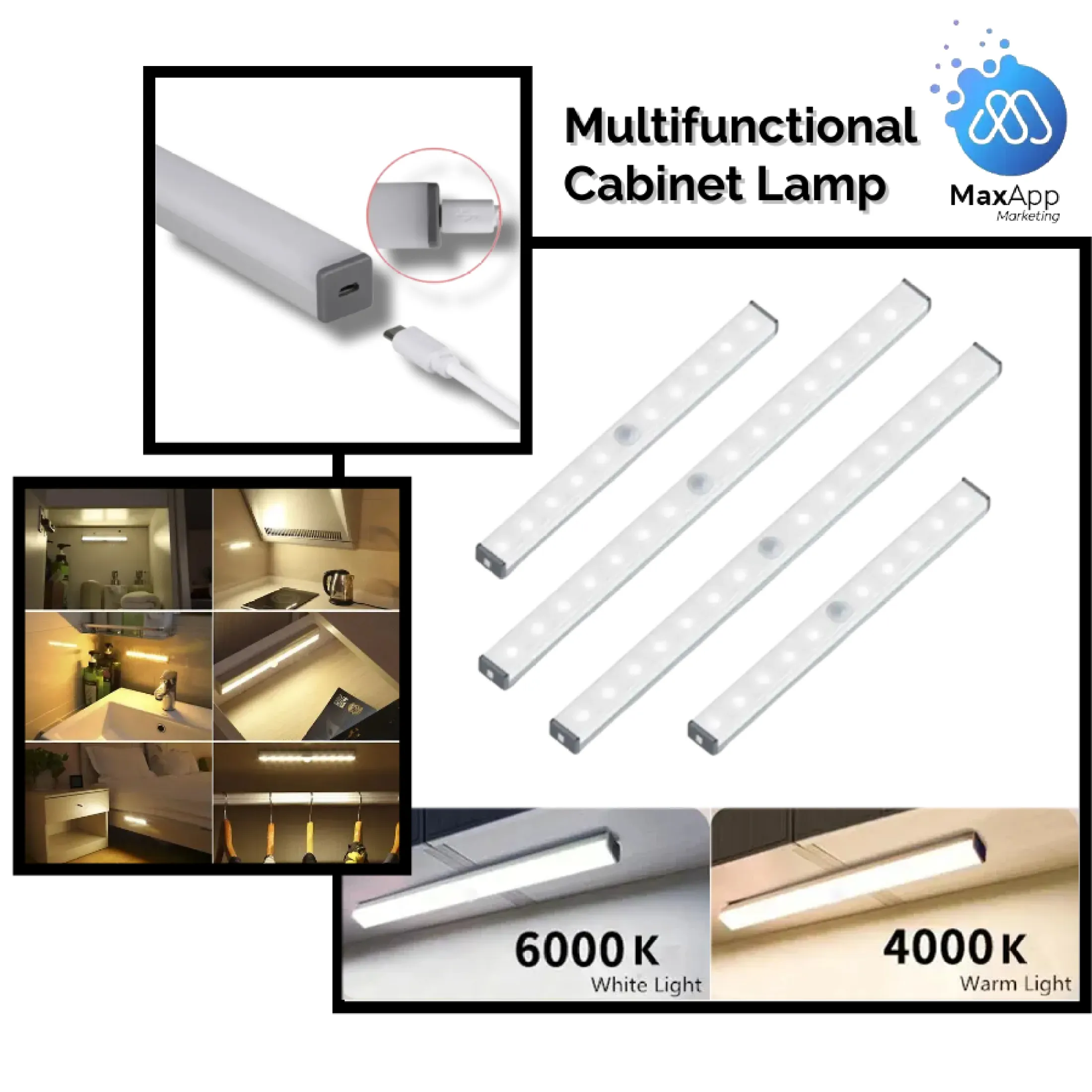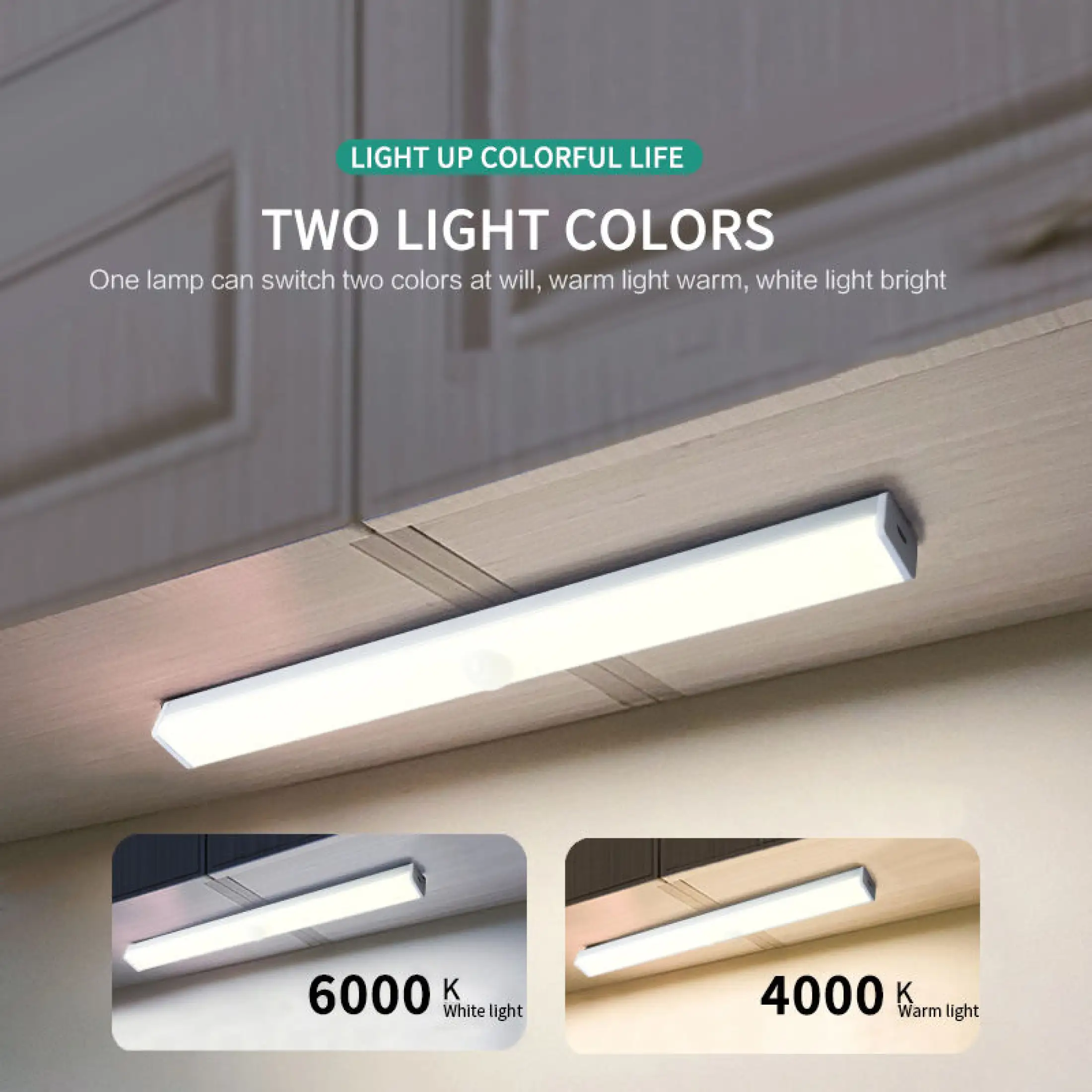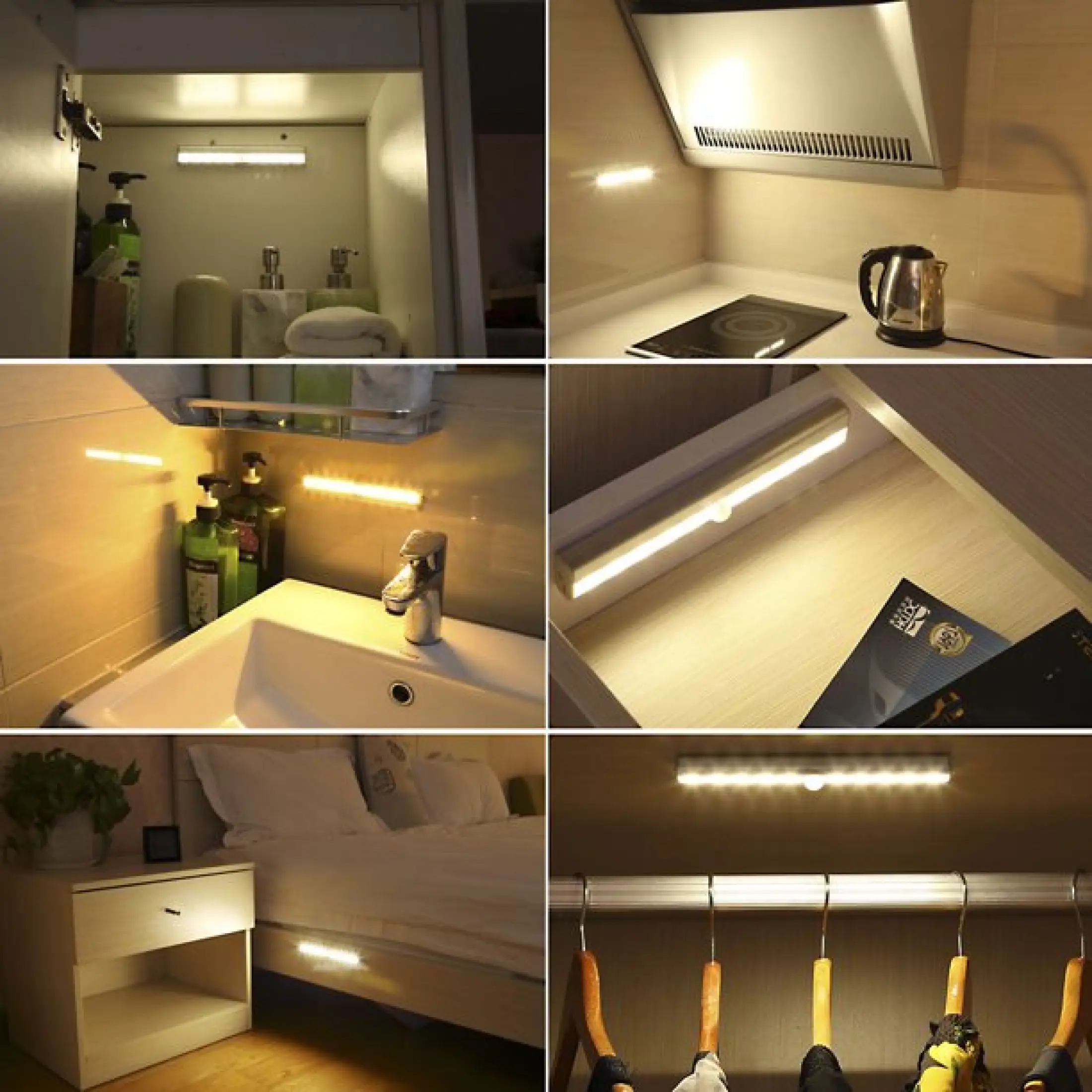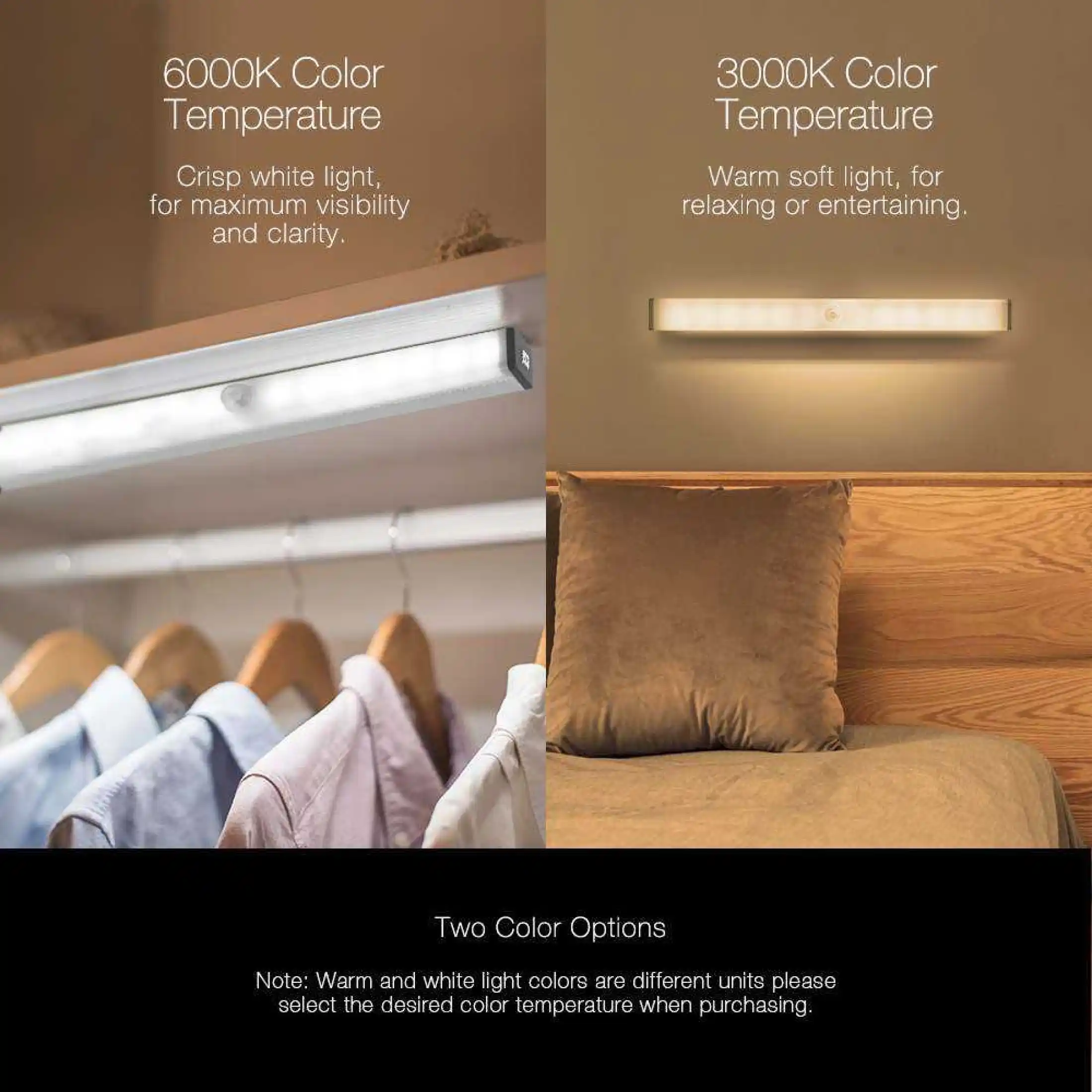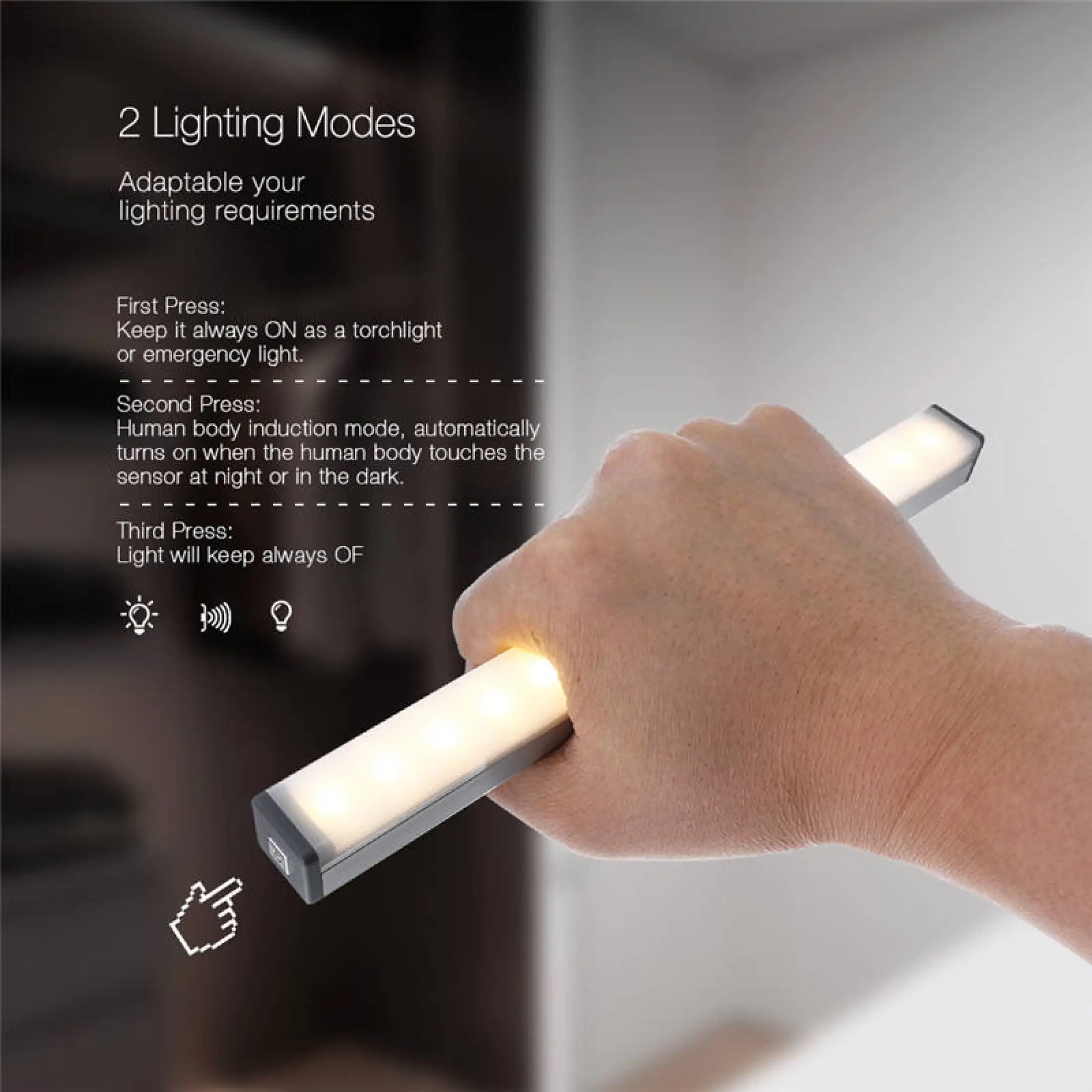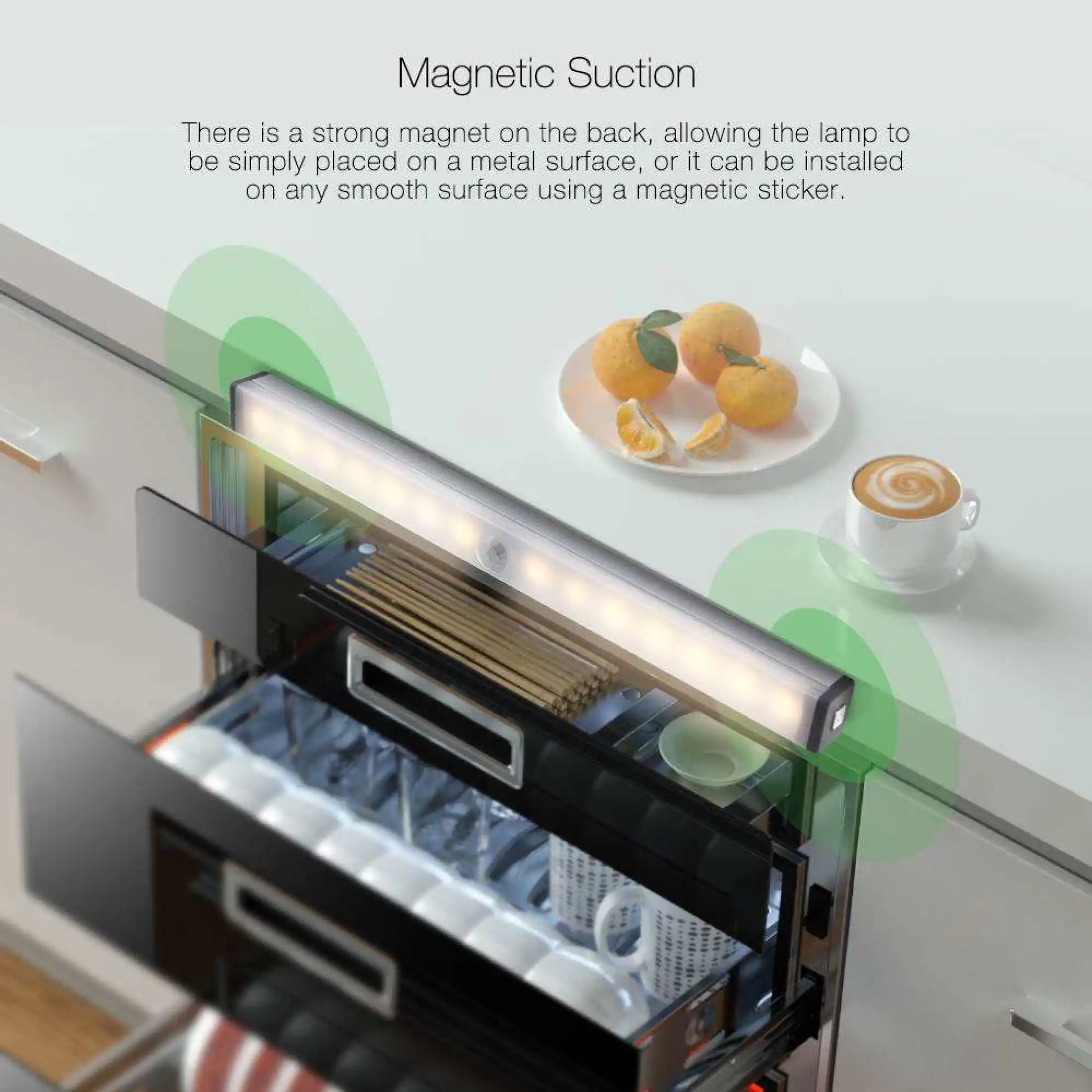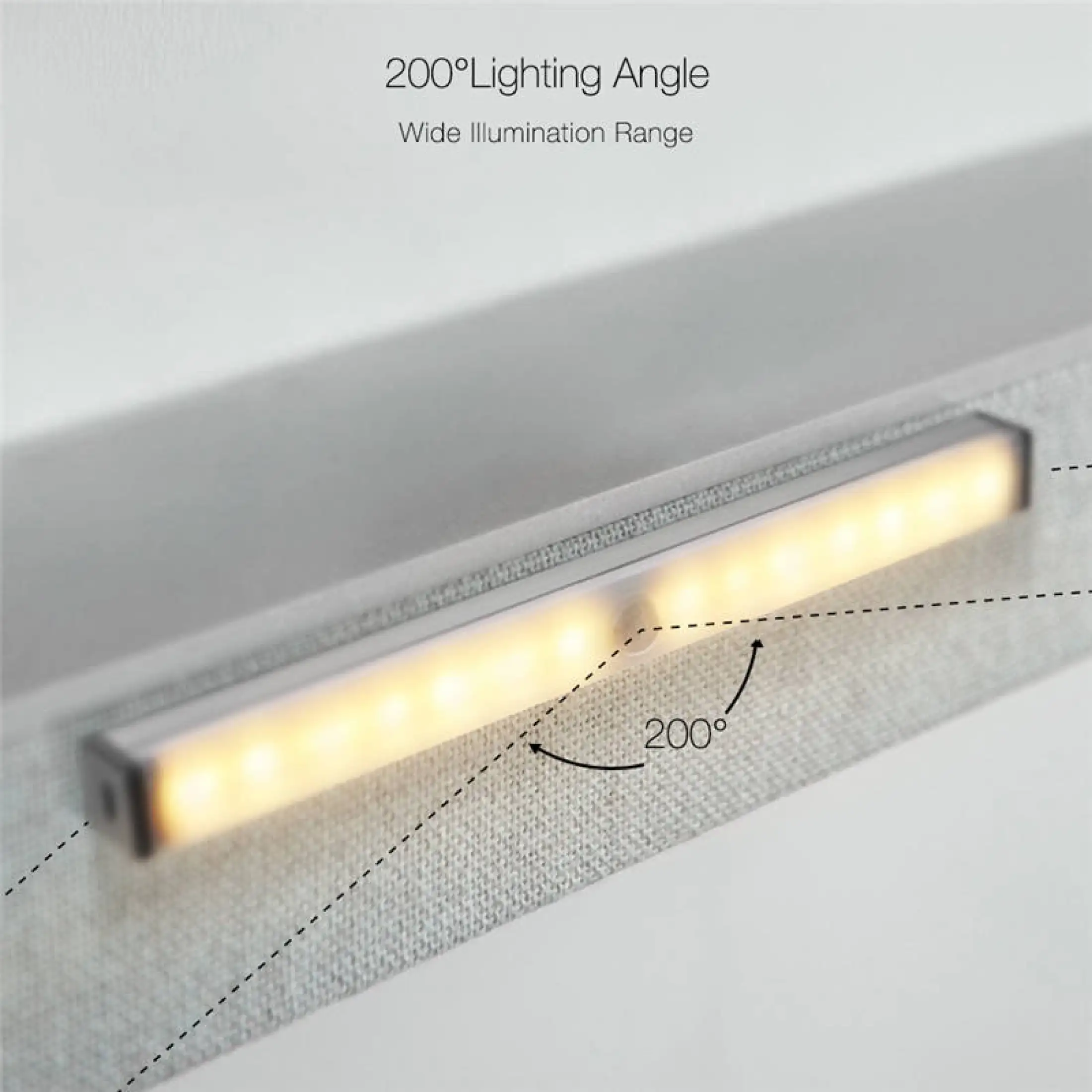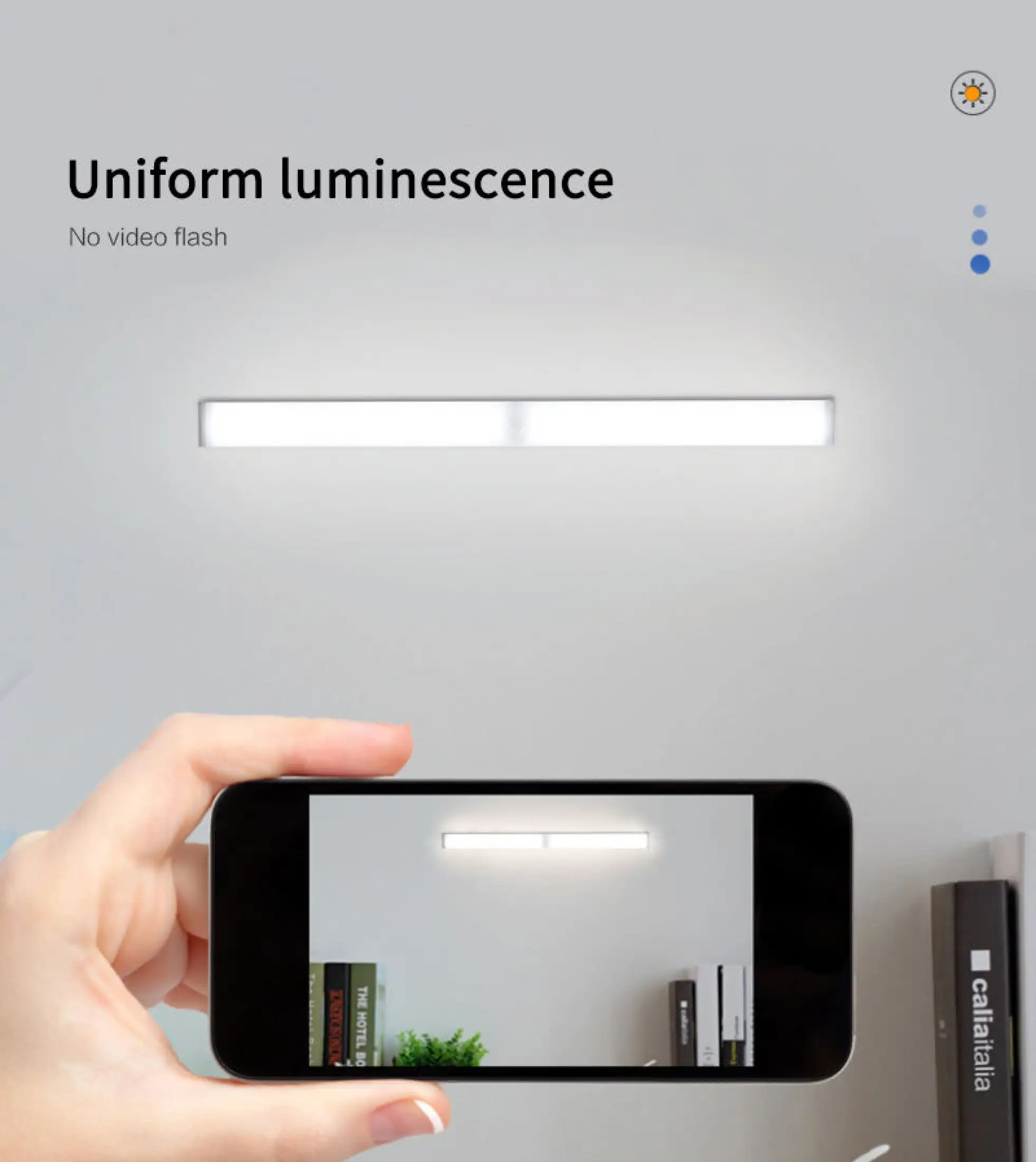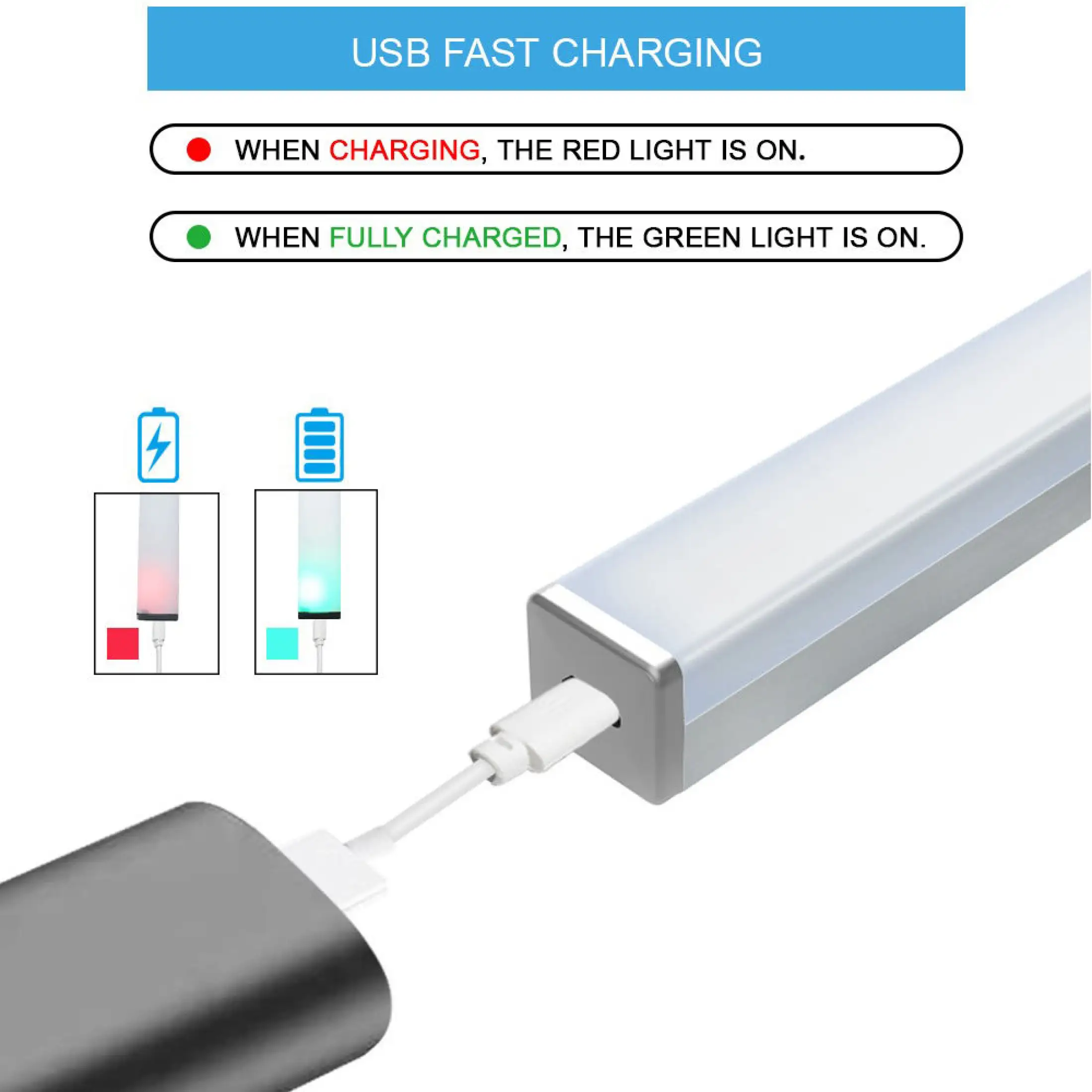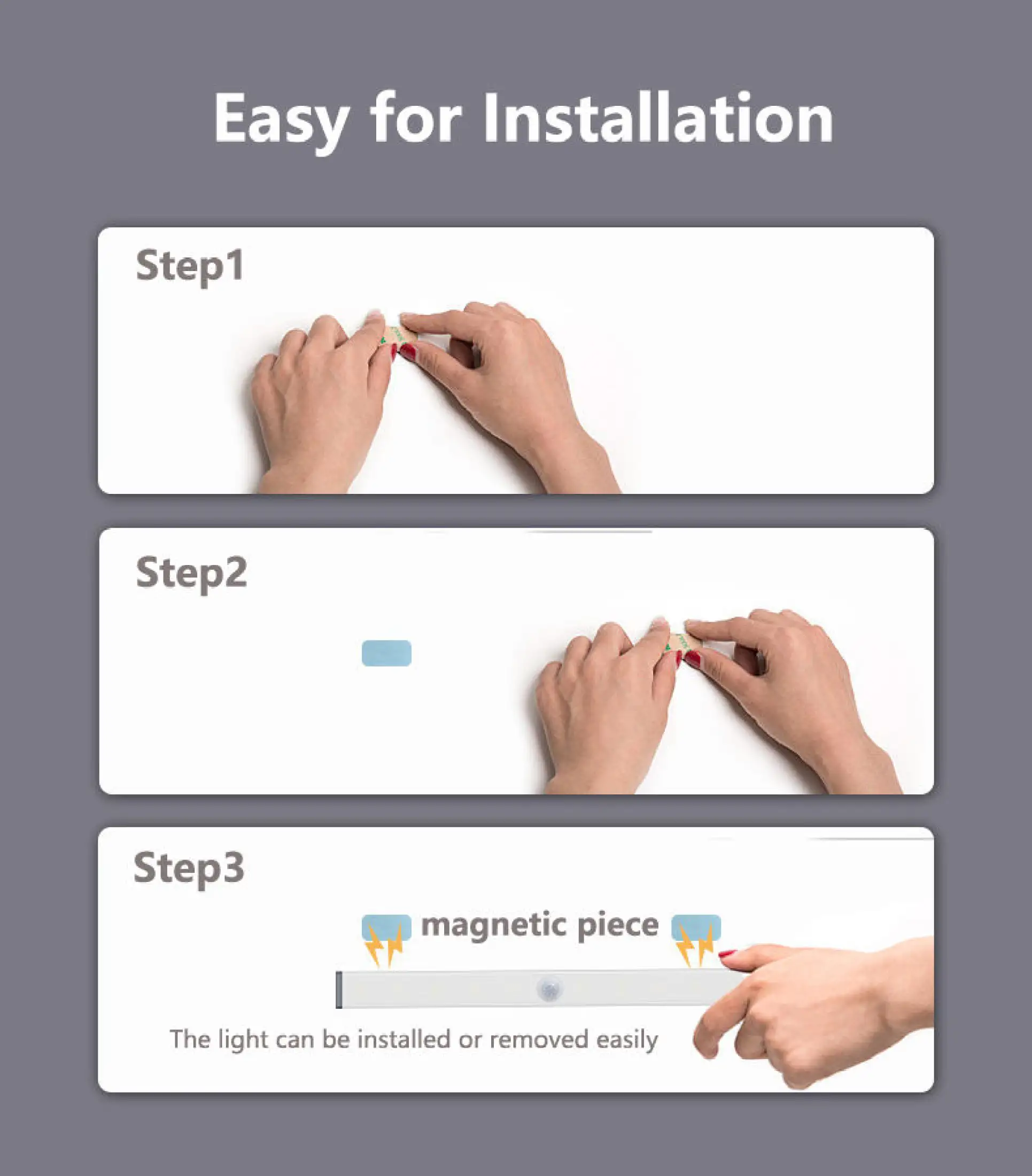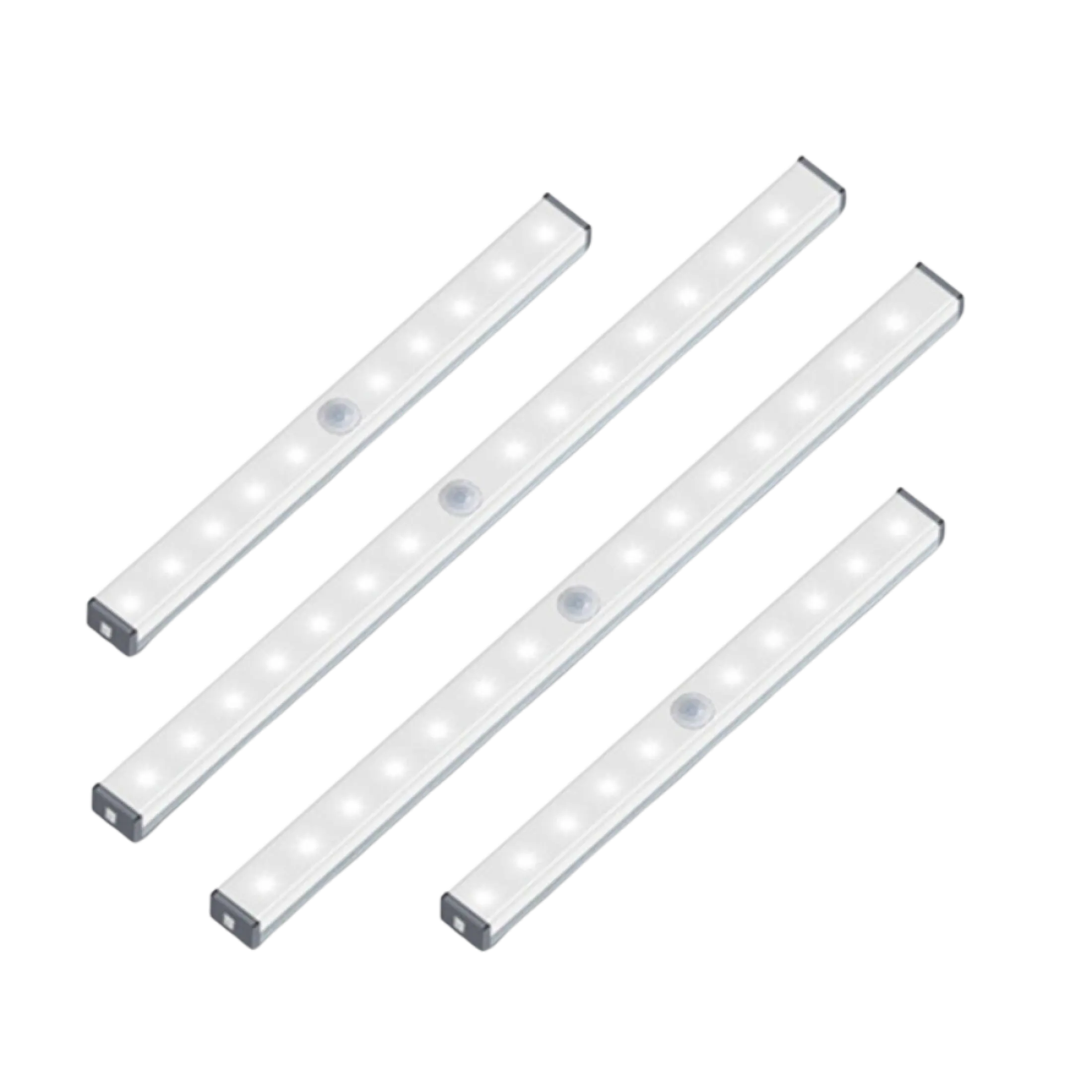 Name: Motion Sensor Night Light LED Bar
Light color: White, Warm White
Size: 200mm 14 LED / 300mm 20 LED
Power supply mode: USB charging
Battery :430mAh
Input Voltage : DC 5 V
Switch: Inductive Sensing distance: about 3-5m
Sensing range: about 120 degrees
Illumination Maintain around: 15-20 seconds
Features:
1. Three modes: always on; induction; off;
2. Fast charging: about 2-4 hours full,
3. Aluminum shell, matte texture, fast heat dissipation, beautiful and durable;
4. Easy to disassemble without wiring, with magnet, free to change position;
5. High-quality LED lamp beads, soft lighting, long-term use does not hurt the eyes.