7TH GENERATION INTEL® CORE™ i7 PROCESSORS
Intel Core i7-7700HQ is 8% faster than i7-6700HQ under average usage. CPU multimedia performance is enhanced, making it 10% faster than i7-6700HQ. 4K video decoding/transcoding is also improved 15%. The new media engine of the processor also delivers power-efficient VP9 and HEVC 10-bit hardware acceleration. 4K video playback with HDR visual quality is therefore significantly improved versus previous generation processors.

PCI-E GEN3x 4 SSD – ULTRA SPEED STORAGE
Get in the game before everyone else with the latest PCI-E Gen 3.0 x4 bandwidth utilizing NVMe technology on single M.2 SSD. Harness the full performance potential of the Gen 3.0 SSD through the optimization of the hardware and software outputting extreme read speeds up to 2200MB/s, 5x faster than SATA3 SSD's.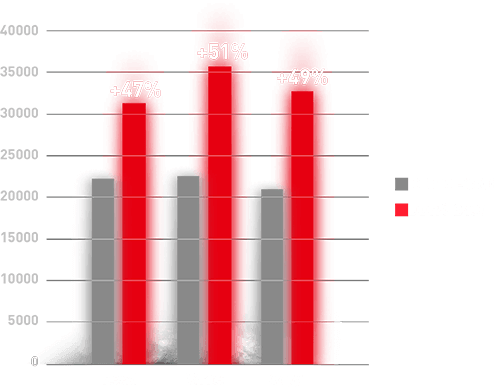 LATEST ARCHITECTURE DDR4-2400 MEMORY SUPPORT
Get the best possible performance out of your notebook with support of the advanced DDR4-2400 memory, achieving over 32GB/s in reading speed and 36GB/s in writing. With over 40% faster performance than previous generations DDR3-1600, DDR4-2400 is the new laptop standard to take your extreme gaming experience to the next level.





DYNAMIC TEMPERATURE / PERFORMANCE BALANCING
The exclusive MSI "SHIFT" technology pushes system to the extreme while minimizing noise and temperature. Switch between different profiles either push your system to the extreme or in the pursuit of longer battery life. Easily activate it by pressing the FN + F7 hotkey combo, or via the Dragon Gaming Center.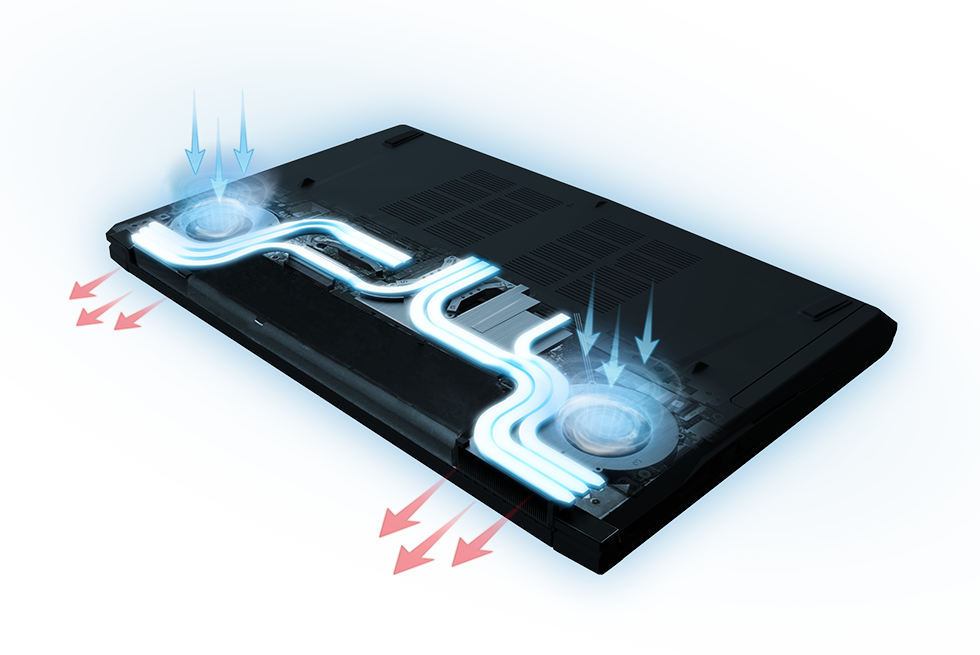 COOLER BOOST 4
ENHANCED COOLING DESIGN FOR HIGHER POWER GAMING
Heat is the most original element on earth. It's pure physics that more energy will generate more heat. Cooling is therefore a knotty task to tackle with. MSI exclusive Cooler Boost 4 technology creates dual thermal modules internally by allocating dedicated heat pipes for GPU and CPU. One click on the fan boost button, a total of 6 heat pipes and dual fans actively and effectively push heat out of the system, making the cooling design the highest level of its kind.
ULTRA-FAST, SMALLER AND MORE CONVENIENT USB TYPE-C INTERFACE
The new SuperSpeed+ transfer mode supports transferring data up to 10Gbps, around 20X faster than the previous USB 2.0 standard. The USB Type -C port is smaller than the old Type-A port and reversible design makes it more convenient than before.The USB3.1 is backwards compatible with USB3.0 and USB 2.0.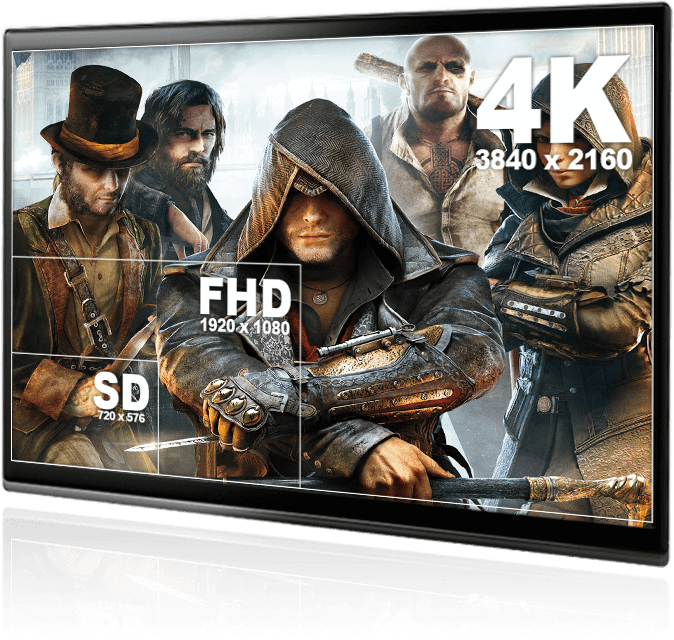 REALISTIC GAMING EXPERIENCE THAN EVER IN 4K UHD
UHD 4K LCD display is able to deliver superbly detailed nature images, smooth motion, outstanding color contrast and spectacular color performance. MSI now presents you a gaming notebook with UHD 4K LCD built-in display. No extra spending is therefore needed to experience the advantages brought by this feature.
Resolution up to 3840 X 2160
Four times higher resolution than a FHD TN LCD display, delivering images with more exquisite details.
100% Adobe RGB
Brings the image clarity to supreme level with excellent color spectrum, presenting vivid colors, clearer image depth for more stereoscopic pictures.
Extraordinary Contrast and Brightness
Color performance of the image outputs shall be marvelous with vibrant colors, deep blacks and bright whites.

MULTI-TASK WITH UP TO 3 MONITORS
Expand the vision for extreme gaming experience. MSI innovative Matrix Display supports up to 2 external displays simultaneously through 1x HDMI port* and 1x Mini DisplayPort 1.2. Multi-task is made possible even during competitive gameplays. Connect the laptop to HDTV display, Matrix Display supports 4K output with a resolution up to 3840 x 2160. MSI Matrix Display technology creates an ideal environment for extreme gaming experience and pleasant multimedia entertainment.
METALLIC CHASSIS
WITH BRUSHED METAL DESIGN
Elegant brushed aluminum chassis, creating an ideal fusion of aesthetics and performance.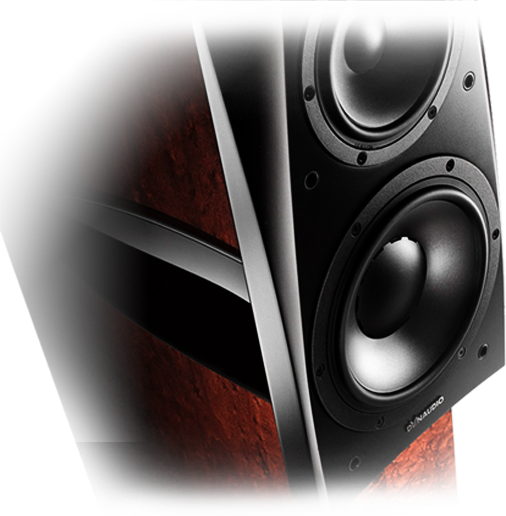 IMMERSIVE GAMING WITH TOP-NOTCH AUDITORY SENSATION
To satisfy consumers' desire to experience high quality sound effects, MSI partners with top audio brand Dynaudio, which has a devoted aspiration for "Authentic Fidelity" to meet this demanding standard and whose loudspeaker systems are often applied by German cars. It equips the MSI G-Series notebooks with top-notch audio features, creating a realistic sound and immersive effects. The Dynaudio speakers boost power amplitude 50% more than the previous generation, meaning a volume increase over 10dBA. All high quality stereo source is transformed into true-to-life, multi-channel sound. No need to purchase extra speakers, wires or speaker stands to appreciate room-filling sound.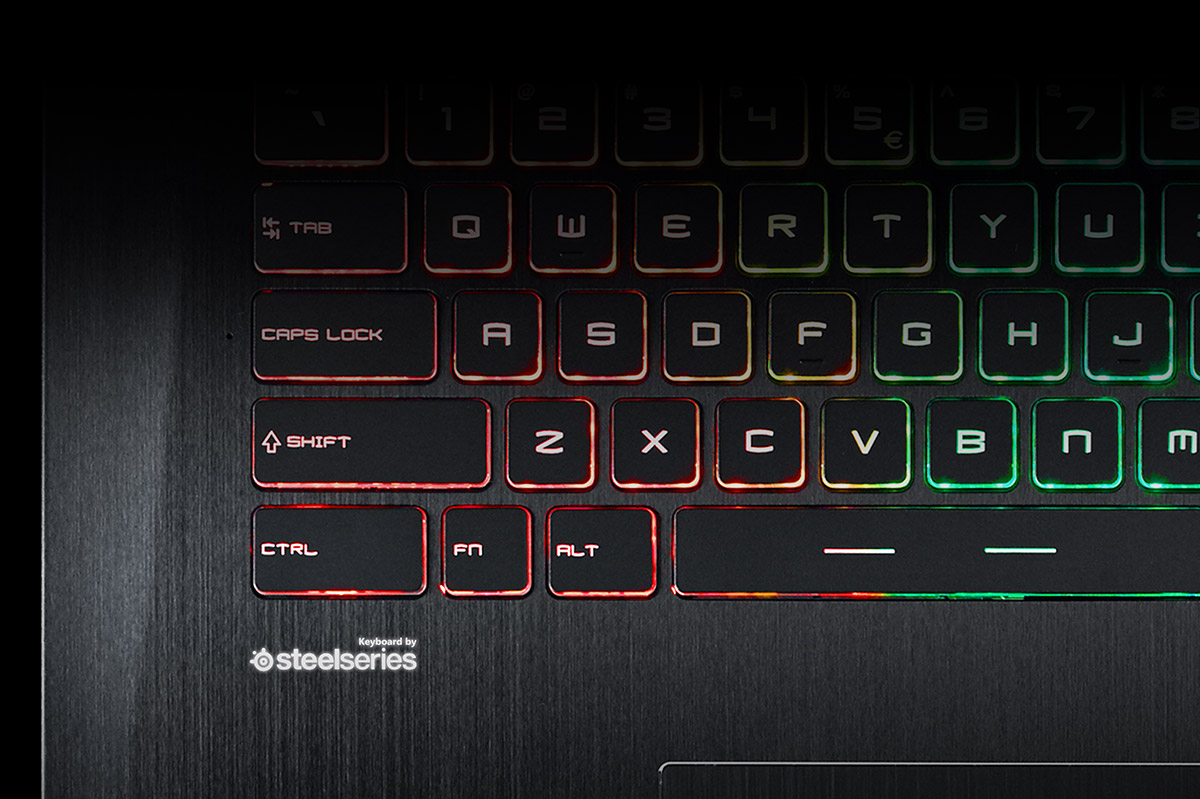 THE REAL DEAL:
A KEYBOARD ALL GAMERS DESIRE FOR
Every hardware detail of this keyboard is calculated and especially designed for professional gamers' needs. The keyboard has ergonomically-designed keys with 1.9mm of key travel for better responsive and tactile feedback, optimum WASD zone and support of anti-ghosting capability for up to 45 keys. Mechanical-level Shielding solution makes the gaming notebook keyboard the most solid ever. All these gaming features are all designed for gamers to gain full command over gaming missions.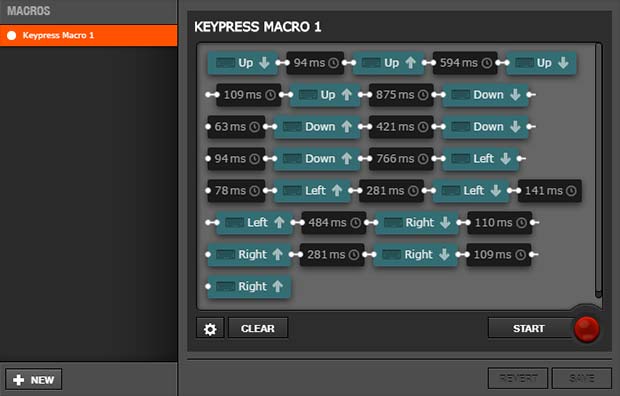 UNLIMITED PROFILE POSSIBILITIES
Profiles are sets of macros, button assignments, and device configurations that are frequently used together. An unlimited number of profiles, with customizable names, can be stored in the SteelSeries Engine. It provides predefined profiles for common games which can be used directly or as templates for your custom macros.

SILVER LINING PRINT
See more and do more in the night with high-grade silver lining printed keys. See the full color spectrum on the SteelSeries multicolor keyboard and enjoy longer lasting keys worry free of long-term wear and tear.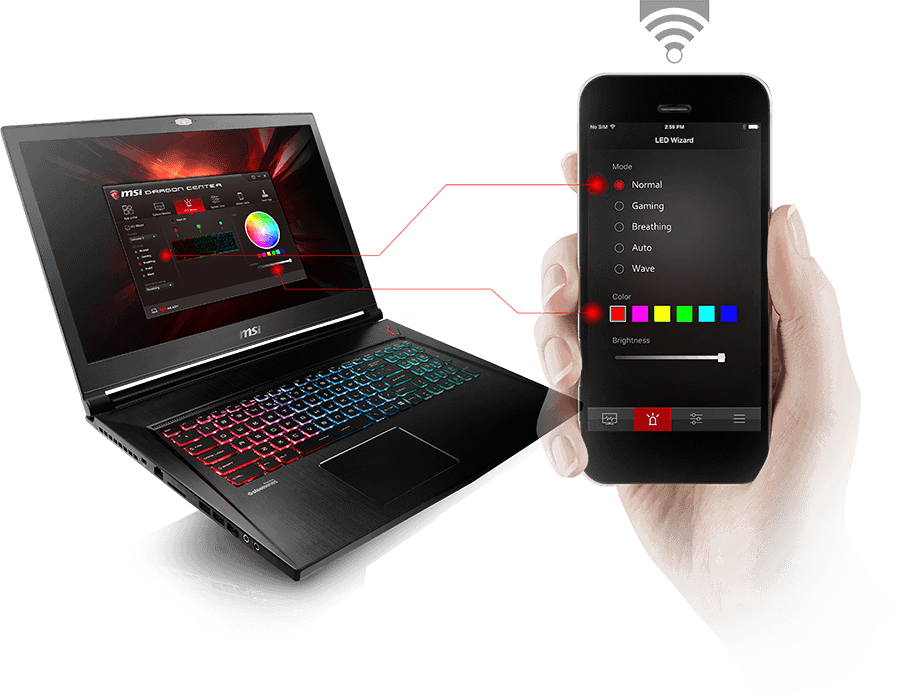 ONE APP, TOTAL CONTROL OF YOUR GAMING SYSTEM
Dragon Center provides six functions to get a total control of your personal computer : easy access to all apps at once (App Portal), real-time system performance monitor (System Monitor) and LED effect control (LED Wizard). Moreover, under System Tuner tab, users may adjust parameters through MSI VR Ready / X Boost / True Color technologies, modify Fans Speed and activate the SHIFT technology to achieve Dynamic Temperature / Performance Balancing or to overclock the system CPU/GPU (Non-K CPU models only support overclocking GPU). All of these functions can be done in just one click. Mobile monitor and adjust your system profile and LED settings are also made possible (Mobile Center). When in need of solving a problem, click on the Tool & Help tab to get consult immediately. Dragon Center empowers users to facilitate tweaking process without occupying system resources.