Product Specification
Category
: Health & Beauty > Dietary Supplements > Beauty Suppliments
Brand
: Not Specified
Model
: Not Specified
SKU
: Kinohimitsu Collagen Acti
Dimension (Length x Width x Height)
: 20.00 x 20.00 x 20.00
Weight(KG)
: 1.66667
---
Product Description
Product Description
Kinohimitsu Collagen Activ, a sugar-free beauty supplement that is specially formulated to nourish our skin from within by fitting into your lifestyle daily without disturbance.
The Facts:
70% of skin is made up of collagen!
Collagen depletes relatively faster after 25 years old.
Women lost collagen 2.5 times faster than men.
The molecule size of collagen determines whether our skin is able to absorb it effectively.
Benefits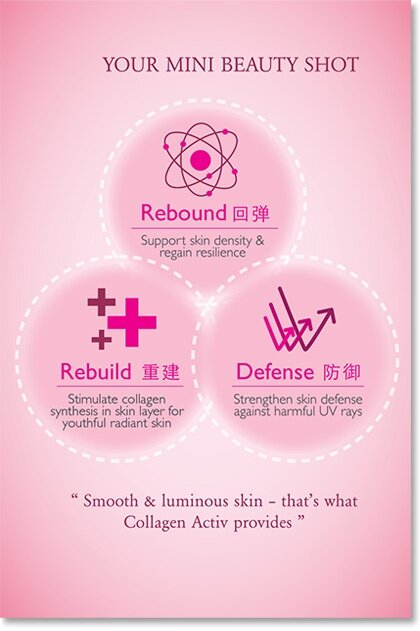 ---