Kenwood's KCA-WL100 wireless dongle enables you to mirror the display from your Android™ phone on selected 2015 Kenwood receivers without the bulky wire. You'll hardwire the power and ground connections and then plug the KCA-WL100 into the receiver's rear HDMI input. It uses Miracast Wi-Fi technology to link your phone's display and video to the receiver's larger display without a direct wired connection.
You can also use the receiver's touchscreen controls to control your Android's functions, letting you keep your phone safely tucked away. You can control all your Android apps when you're parked, while Waze navigation and a few other apps will work while you're driving.
You'll also be able to view the display from a connected iPhone®; however, the KCA-WL100 offers no touchscreen controls and only transmits audio over Wi-Fi.
Compatible with Wireless Mirroring Ready units and compatible Android Handsets.
Your Android device also requires you to download the free Kenwood Smartphone Control app, available from the Google Play store. Kenwood's Smartphone Control app allows audio/video streaming to the head unit, screen mirroring and app display plus touch control of your smartphone via the head unit.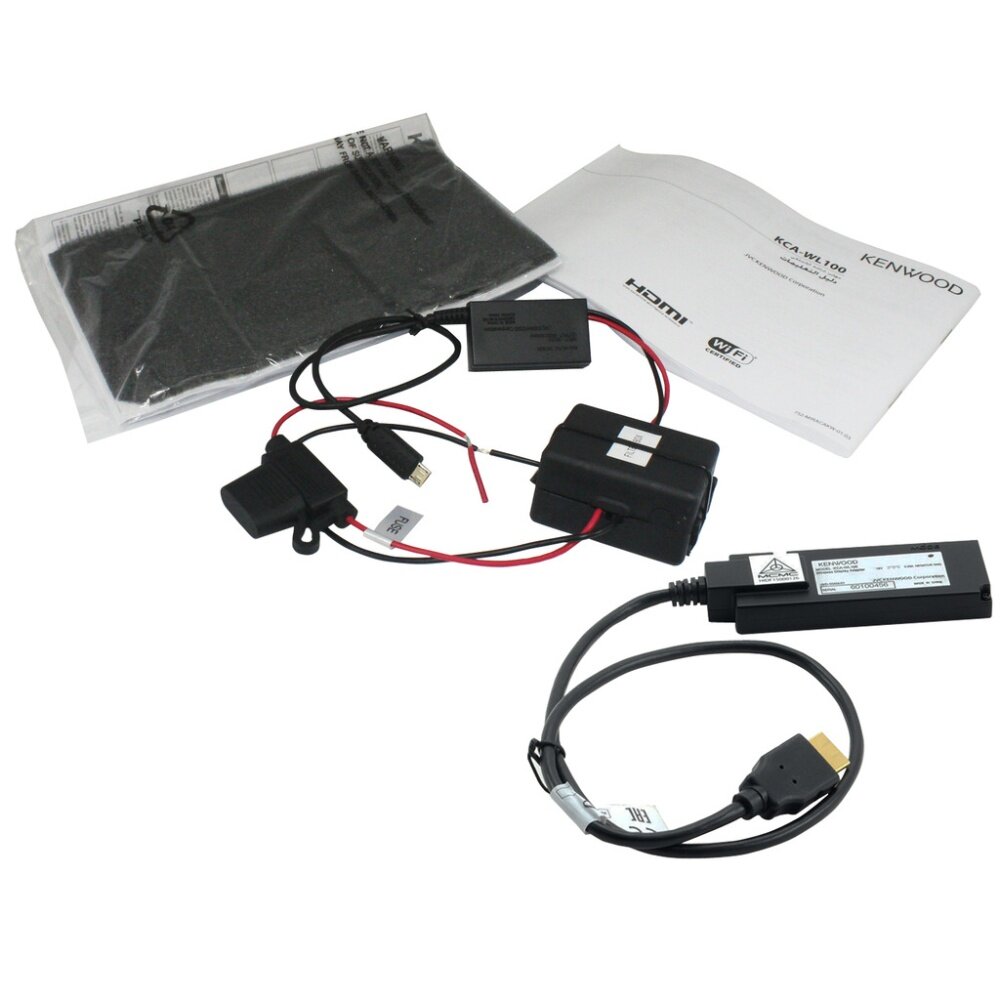 General
Operating Voltage : 14.4V (10.5V to 16 V allowable)
Maximum Current Consumption : 250mA
Dimension (WxHxD) : 99mm x 32mm x 11mm
Operational Temperature Range : -10°c to +60°c
HDMI
Connector Type : Type A
Version : 1.3a
Maximum Resolution : 1920 x 1080p
**Suitable for Double Din with HDMI Video input head unit.
Local Supplier Warranty Kenwood KCA-WL100 Wireless Display Adaptor Miracast Dongle HDMI OEM KCA-WL100