Product Specification
Category
: Kitchen & Dining > Bakeware & Baking tools > Measuring Tools
Brand
: Not Specified
Product Code:
: Not Specified
SKU
: KEN-DS400
Dimension (Length x Width x Height)
: 22.00 x 17.00 x 3.00
Weight(KG)
: 0.60
Manufacturing Country
: Not Specified
---
Product Description
DS400 is one of the best ways to ensure that ingredients are properly measure. Its accuracy and reliability enables the mixed of perfect amount and quantity to make delicious dishes. The DS400 digital scales has a hygenic, easy clean glass platform. The scales have a capacity of 8kg, measuring accurately to 2g & touch sense controls with auto shut-off capability.
FEATURES:
High Capacity
High capacity 8kg add and weigh electronic scale for weighing ingredients.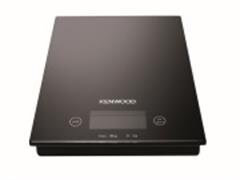 Hygenic glass platform
Hygenic glass platform for easy cleaning and resistant to staining.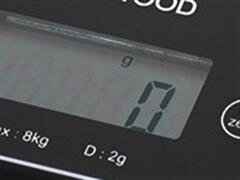 Accurate to 2g
Accurate to 2g
Specifications
Colour:Black
Guarantee:Yes
Size (cm):1.8H x 17W x 22D
Weight:0.53kg
Auto shut off:Yes
Digital:Yes
Capacity:8kg
* 1 YEAR LOCAL SUPPLIER WARRANTY
---