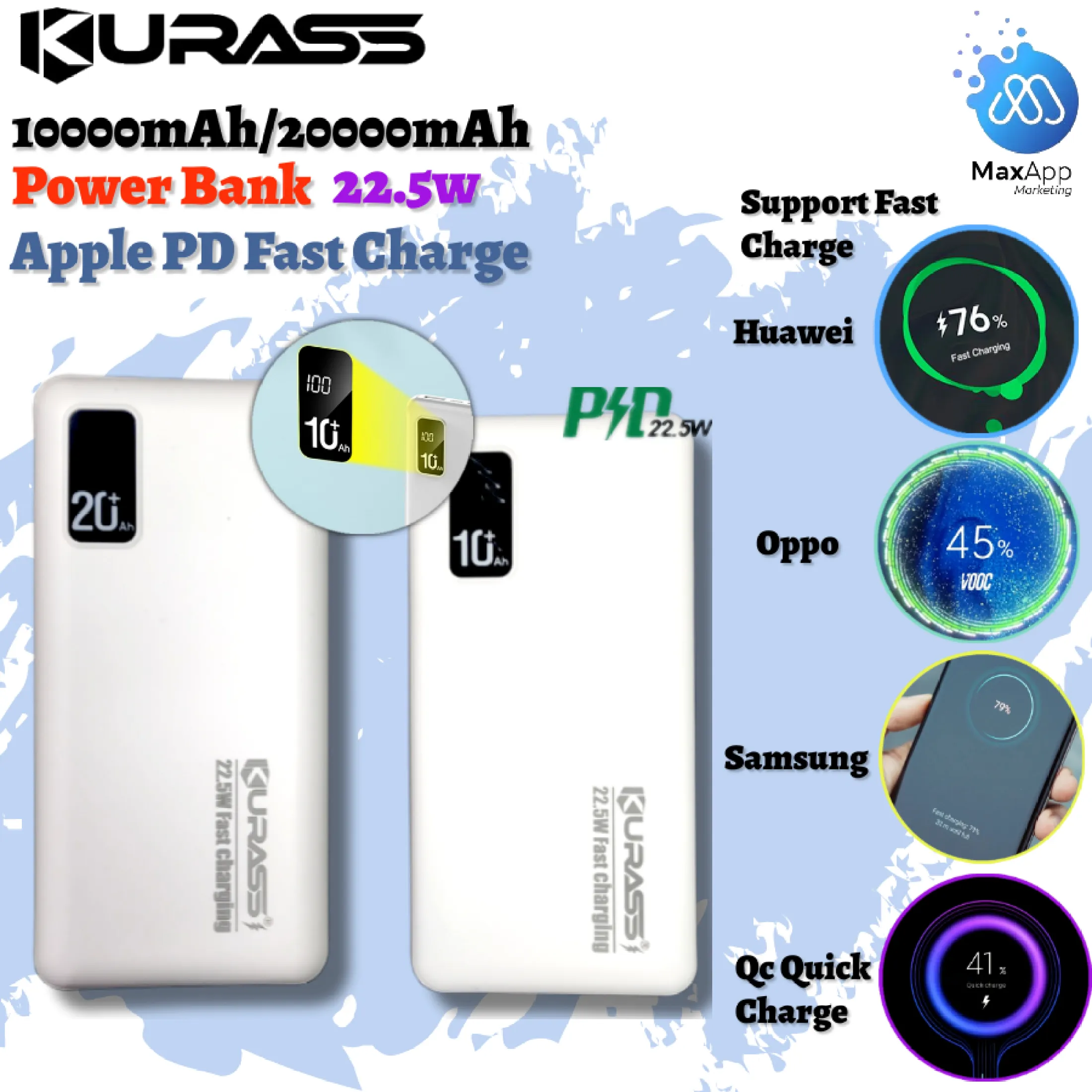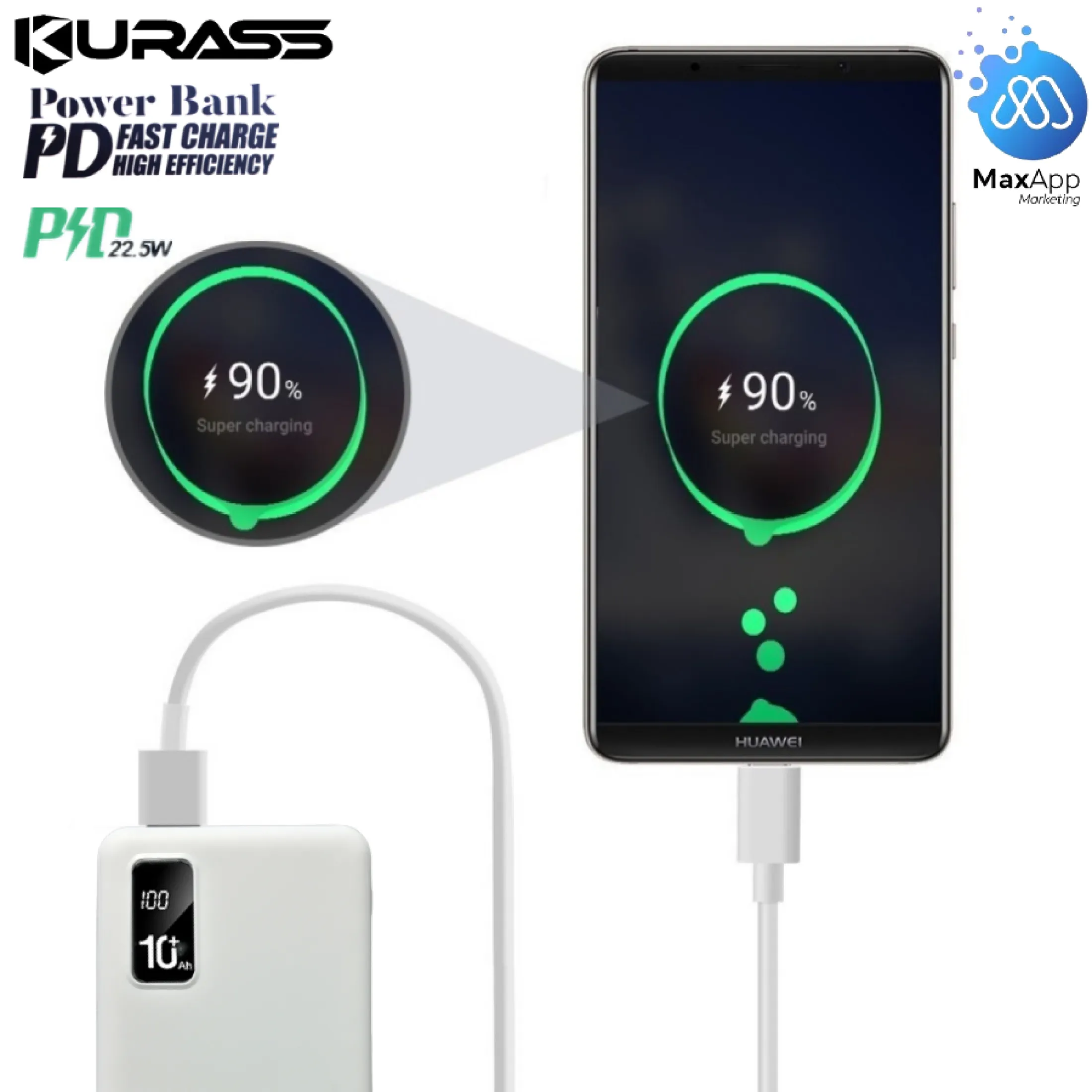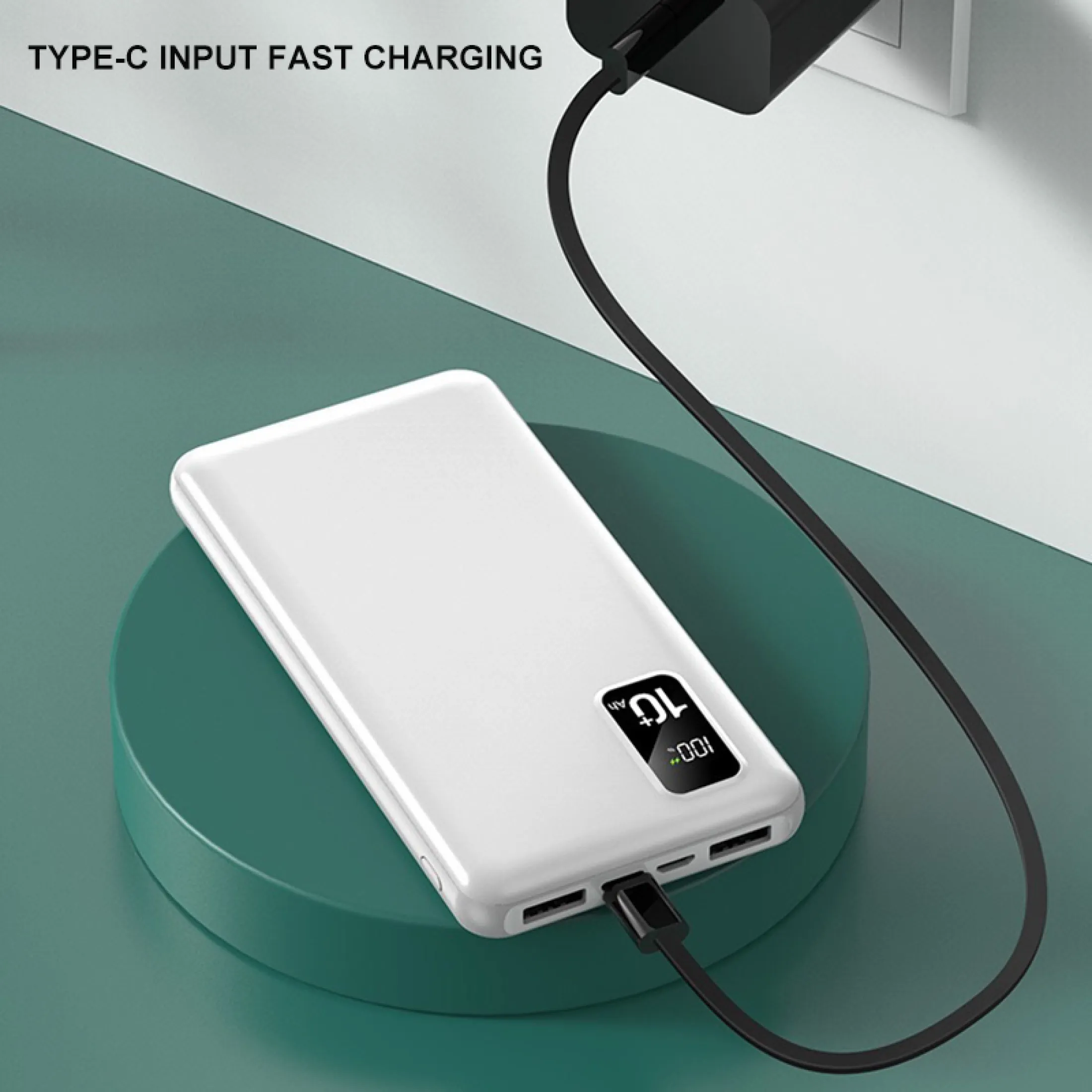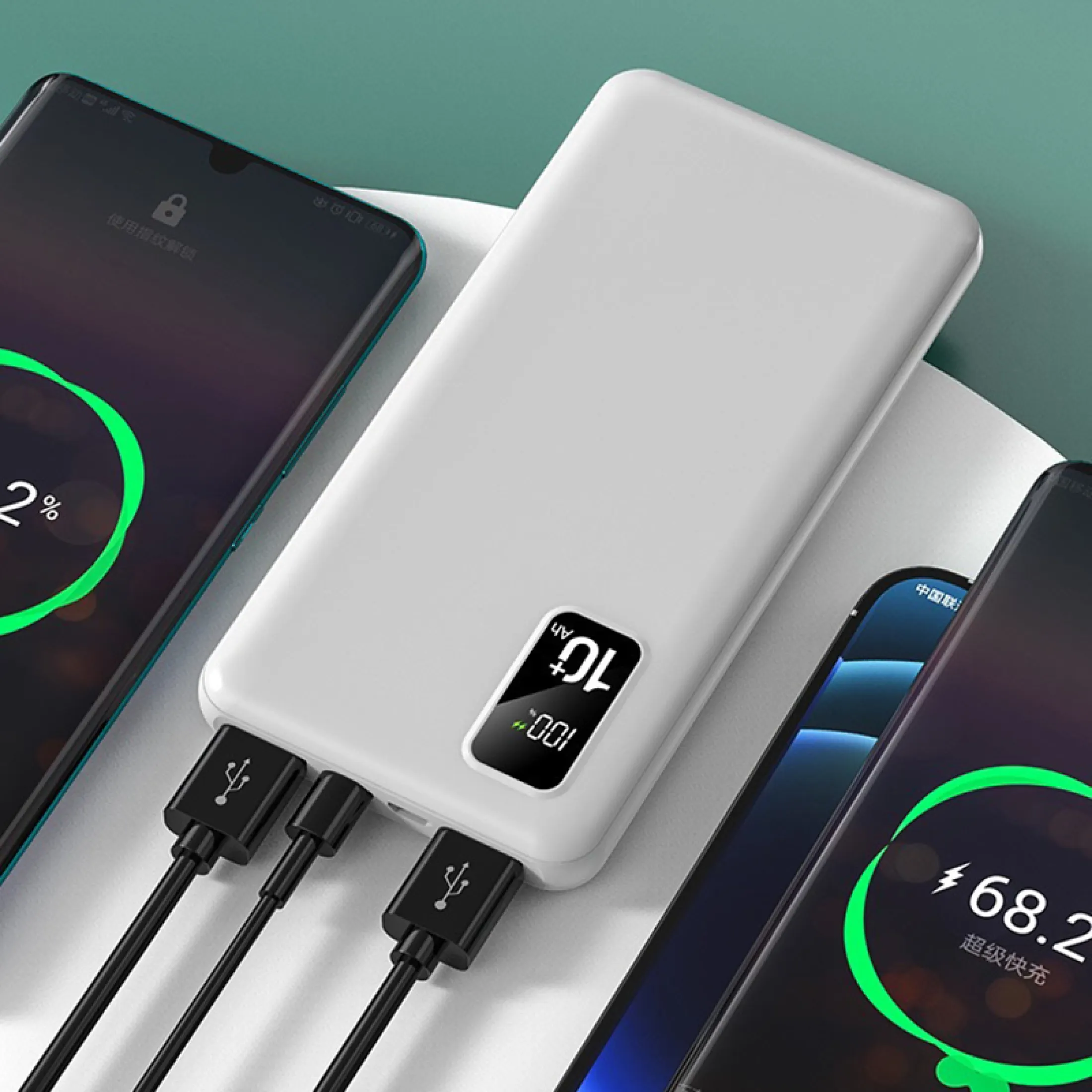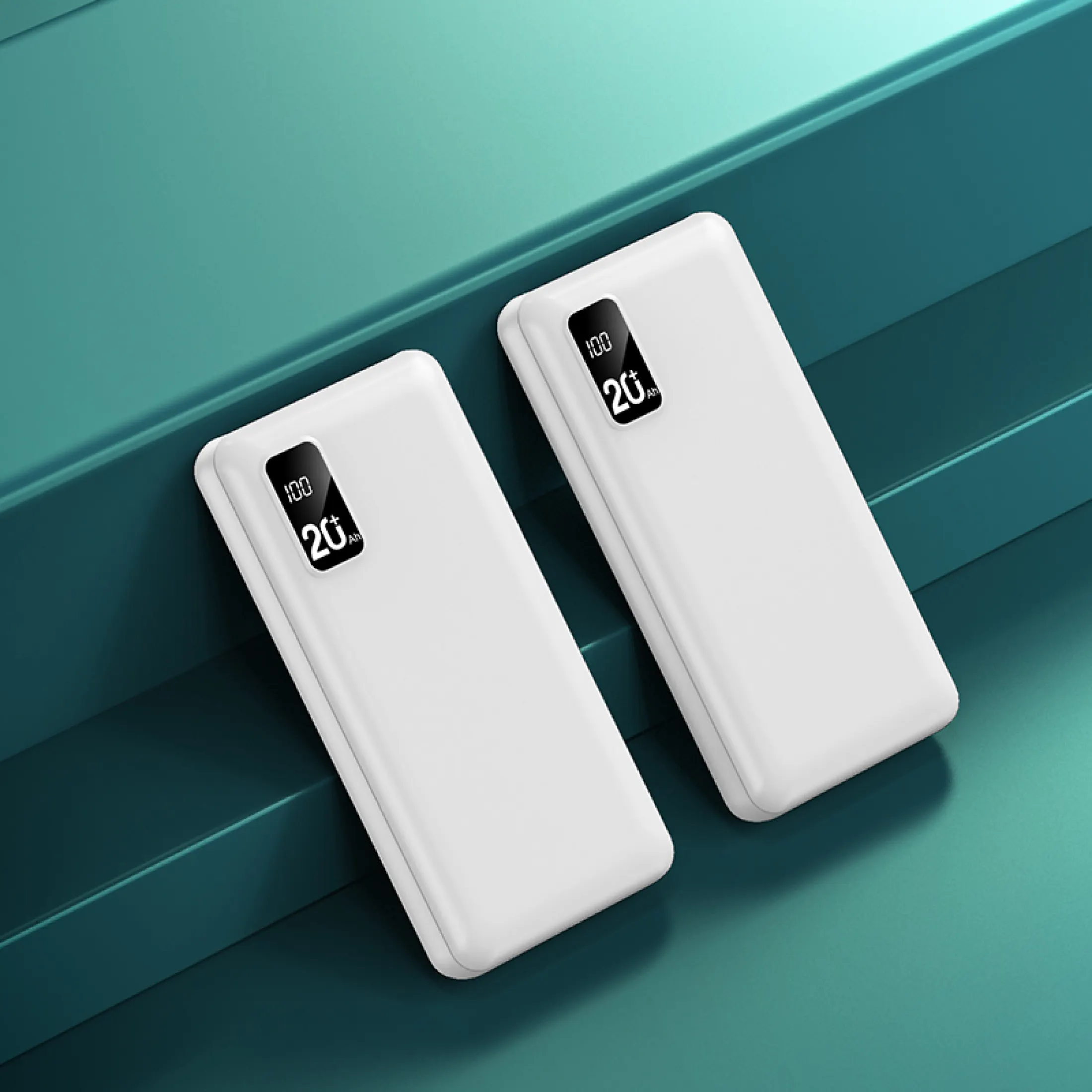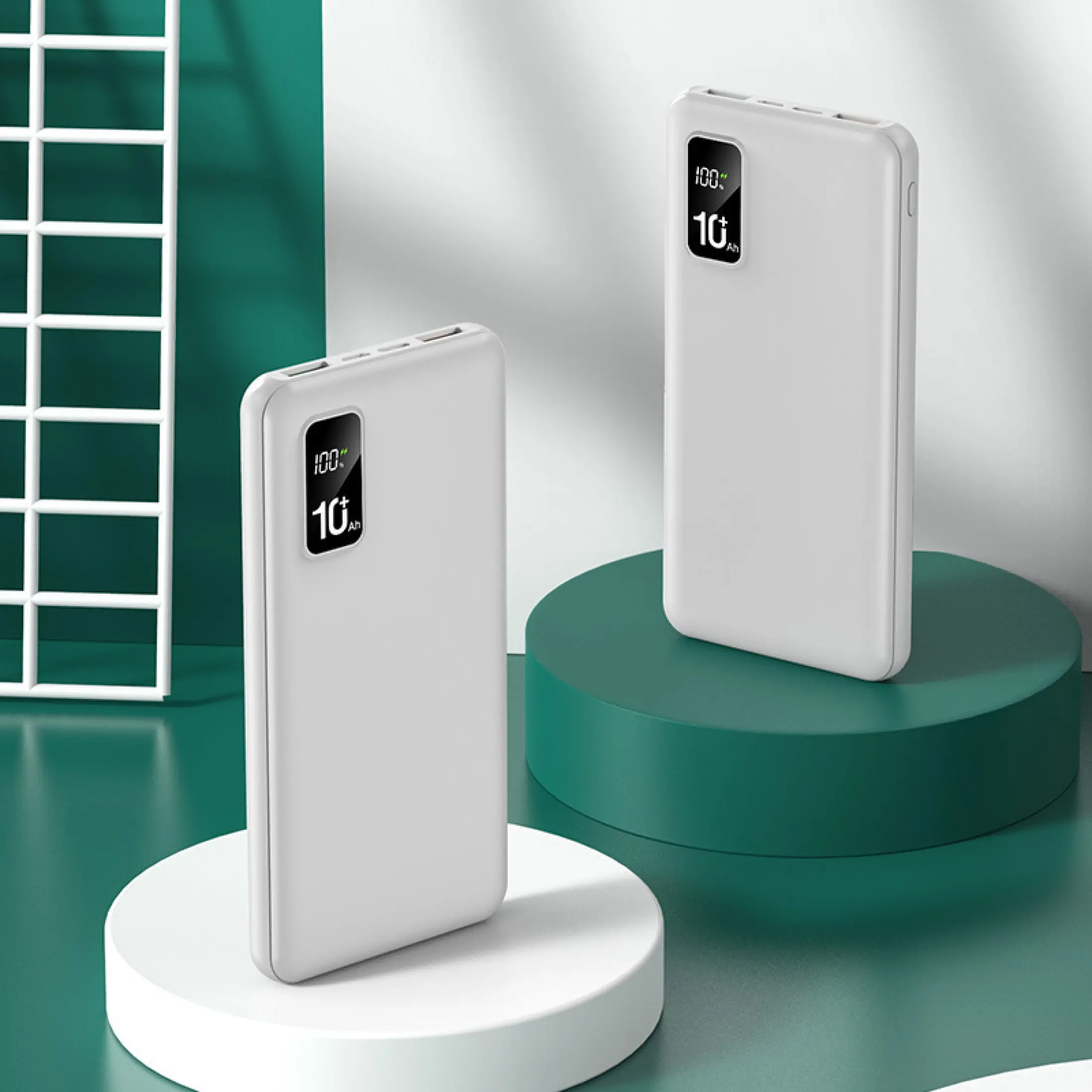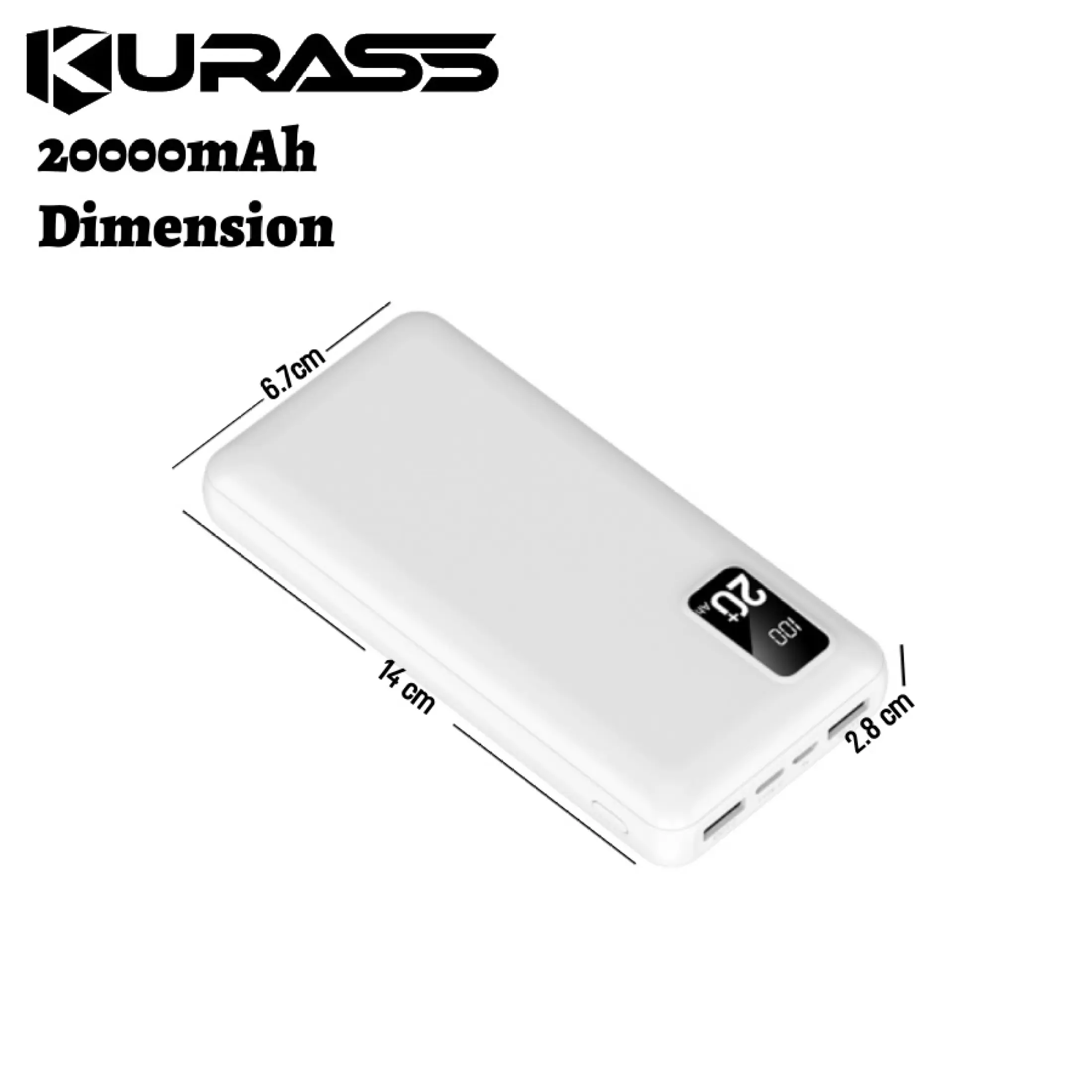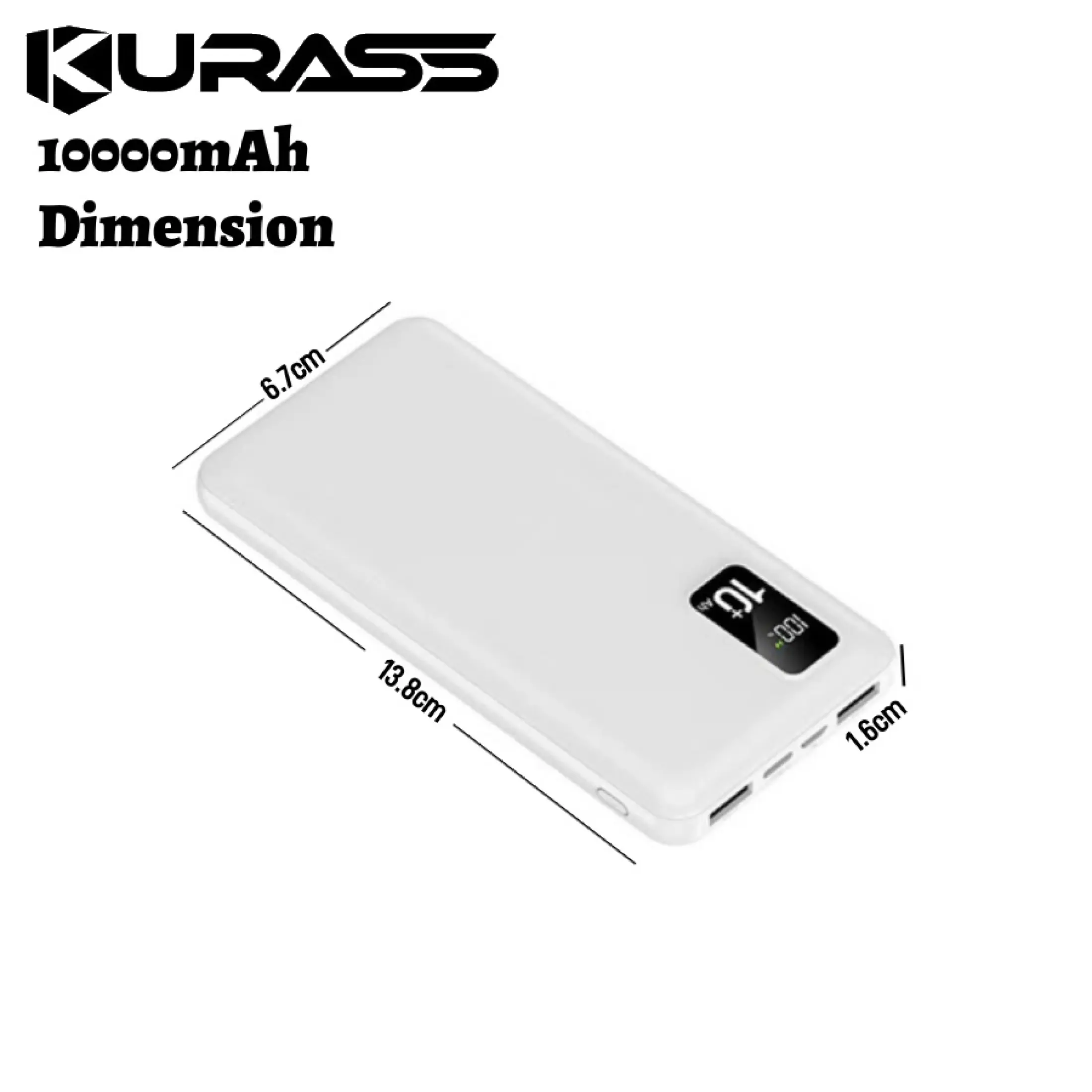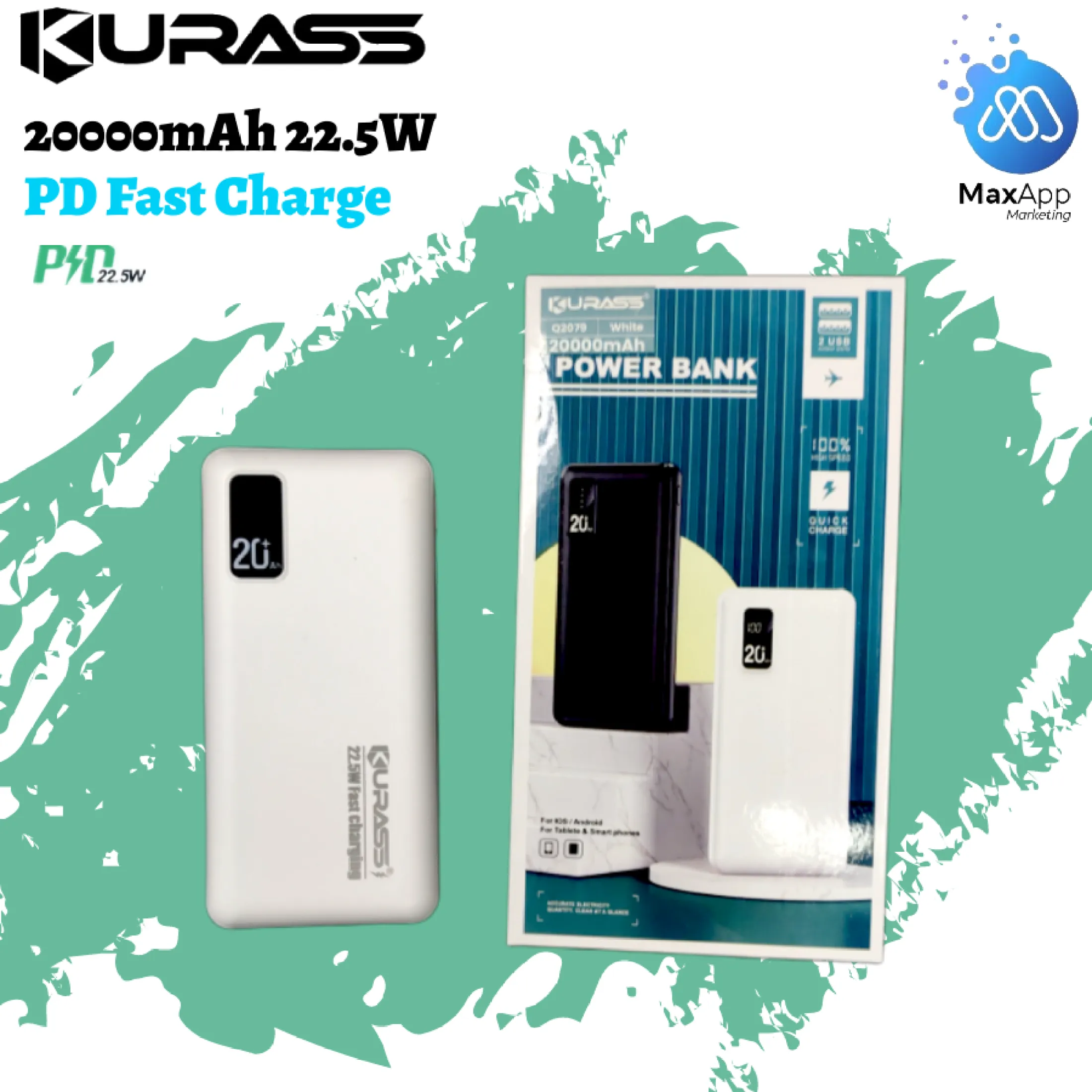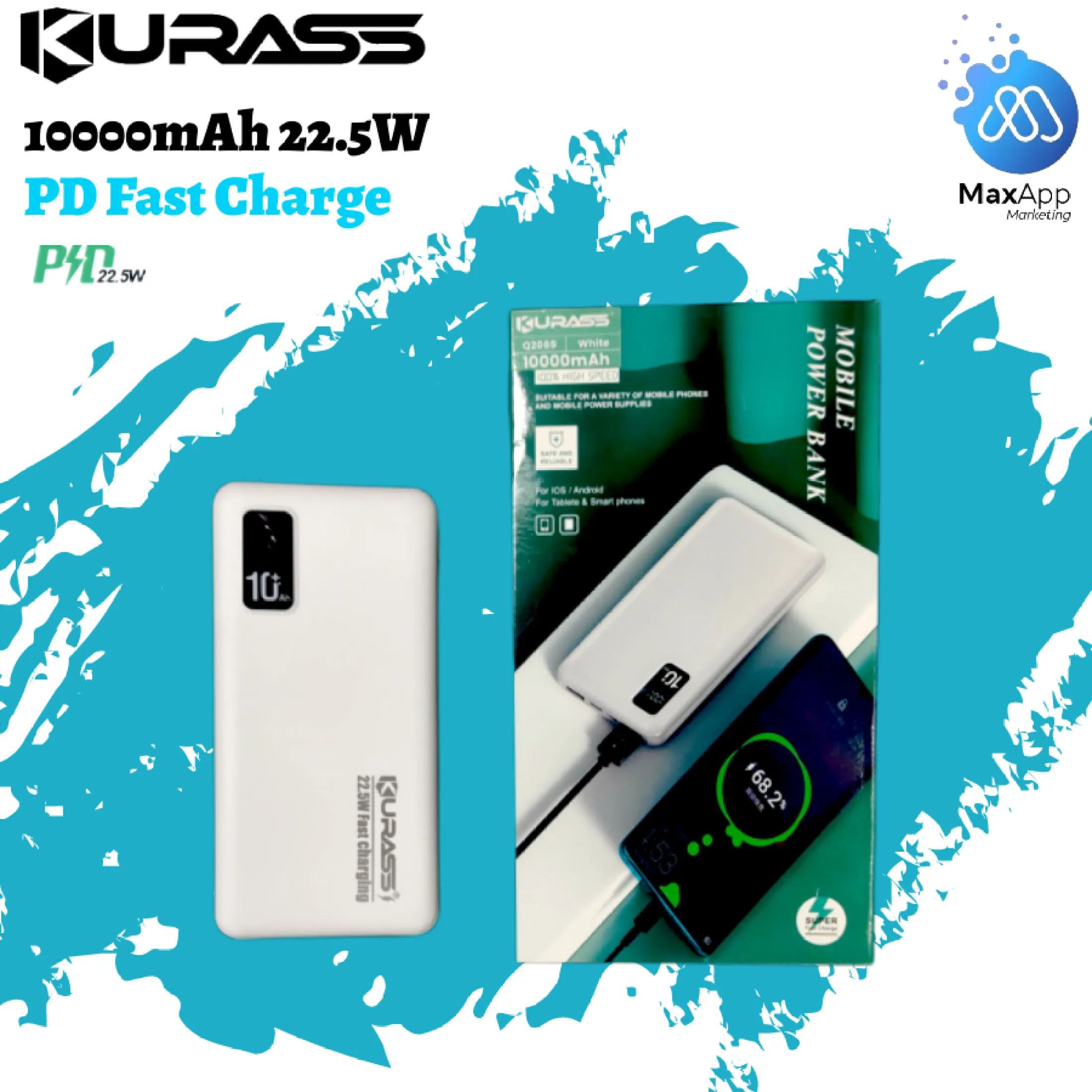 Smart Power Bank
- Provides 200% extra battery for an average smart phone.
- The battery inside Power Bank is grade A polymer battery.
- The Power Bank uses intelligent PCB, charging is safe and fast.
- The Power Bank is slim design, it's easy to carry.
Warm Notice
- Please charge the power bank once every 3 months if the bank not use for a long time.
- It's normal that the temperature is a bit high during charging.
- Please keep the bank clean and dry, do not wash the bank with chemistry depurative.
- Please protect environment, do not discard it at will.
10000mAh
Brand : KURASS
Model : Q2069
Capacity : 10000mAh
Input : Micro input : DC5V/2A 9V/2A(Max)
Type-C input : DC5V/2A 9V/2A(Max)
Output : Type-C output 1 : DC5V/2A
Type-C output 2 : DC4.5V/5A 5V/4.5A 5V/2A 9V/2A 12V/1.5A(max)
20000mAh
Brand : KURASS
Model : Q2079
Capacity : 20000mAh
Input : Micro input : DC5V/2A 9V/2A(Max)
Type-C input : DC5V/2A 9V/2A(Max)
Output : Type-C output 1 : DC5V/2A
Type-C output 2 : DC4.5V/5A 5V/4.5A 5V/2A 9V/2A 12V/1.5A(max)
Package : Power Bank X1, Micro Charging Cable X1