Features:
1) Suitable for various types of large and small car,start fast,easy to use.
2) Can be used for a variety of DV camera, the timely charge.
3) Available in various types of mobile phone,MP3,MP4.
4) Build-in LED bright lighting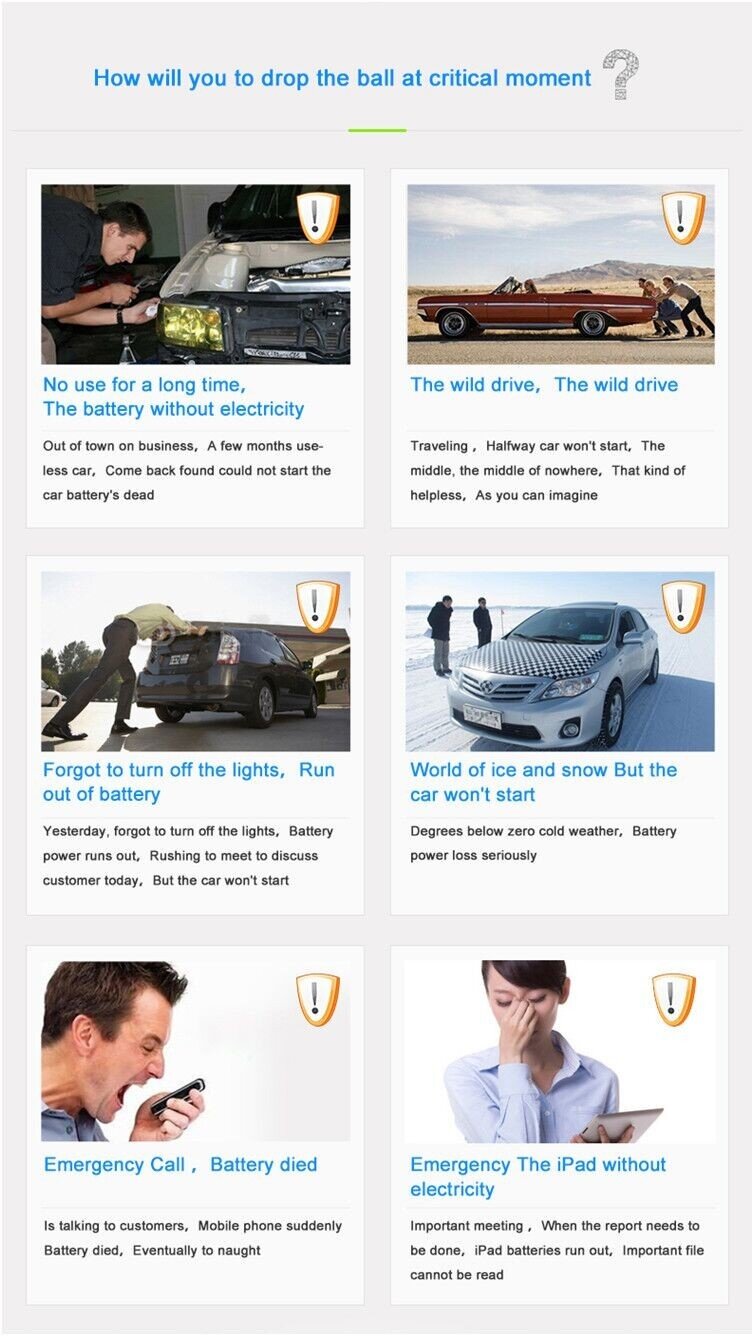 Mianly functions:
1.Start 12v gasoline&diesel car(<=6000cc)
2.Charge cellphones etc..
3.Charge laptops, car refrigerator etc.
4. Support flash, strobe, SOS signal.
How to start the car:
1.Connect clamps to car (Red=positive; Black=negative).
2.Connect clamp to jump starter.
3.Start the car.
4.Remove the clamps and jump starter.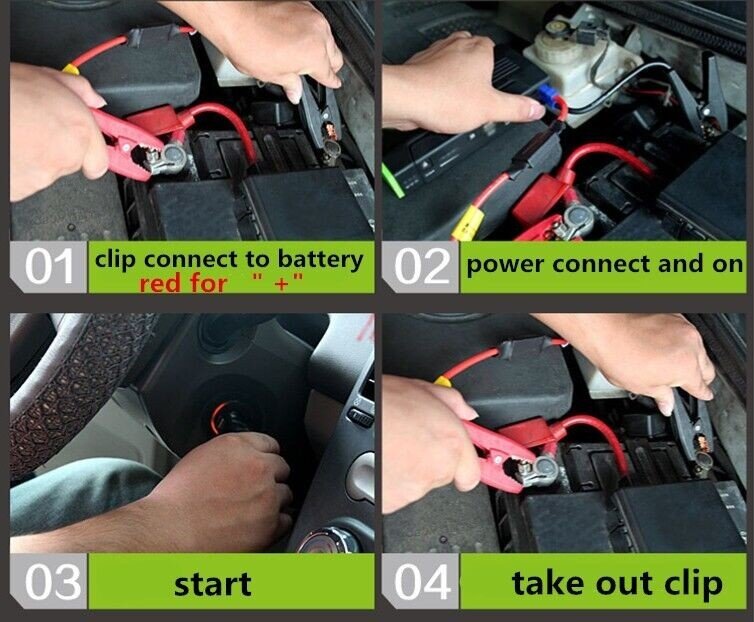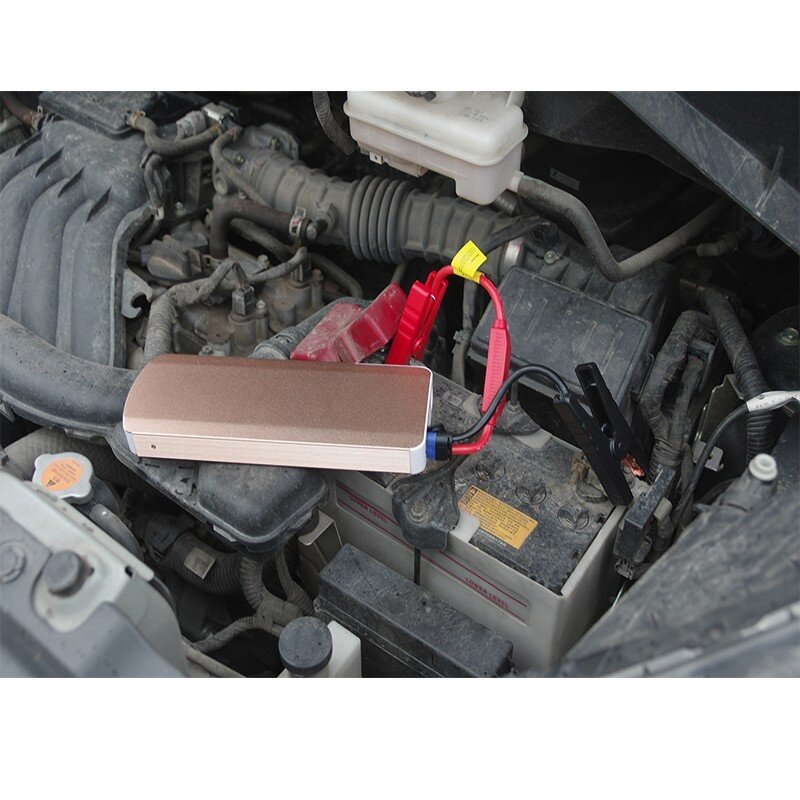 Local Supplier Warranty High-Power 10000mAh Multi-Function Portable Jump Starter Power Bank - Gold OEM Jump starter