Product Specification
Category
: Home Appliances > Small Kitchen Appliances > Blender & Grinder
Brand
: Not Specified
Model
: Not Specified
SKU
: HNP-1601-HC
Dimension (Length x Width x Height)
: 24.00 x 33.00 x 40.00
Weight(KG)
: 5.00
---
Product Description
Enjoy fruits and vegetables while retaining all of its healthy nutrients with this Living Stream Nutrition Processor. With a powerful motor, patented combination blades, outstanding safety features as well as ease of use, this processor is in a class of its own.

The benefit of good nutrition are multiple. Besides helping you to maintain a healthy weight, good nutrition is essential for the body and all its systems to function optimally for a lifetime.

In fact, the benefits of good nutrition can be found in physical and mental health because a healthy diet provides energy, promotes good sleep and gives the body what it needs to stay healthy.

When you consider the benefits of good nutrition, it's easier to eat healthy. Hence, it is important to use the correct "Nutrition" foods preparation equipment to prepare our healthy diets.

Specifications:
Powerful 850W
Efficient ventilation system to protect the motor life span
Patented for combination stainless steel 304 and 420 blade to have optimum performances
Detachable and safety remove blade assembly for easy cleaning
Variable speed control function to enhance the processor reaching it optimum performances
"Auto Clean" function make convenient for user to clean canning jug without remove the blade assembly in "One Continuous" usage progress
Revolutionary design to maximize user conveniences in just 3 easy steps to be in "Ready To Use" mode
a) Placement of ingredient in canning jar
b) Closed up canning jug lid cover
c) Locate canning jug proper to main unit and operate
Higher quality tempered glass with bigger capacity (1.8L) pitcher
Minimal time required for blending process
Retain nutrients of food
Safety switch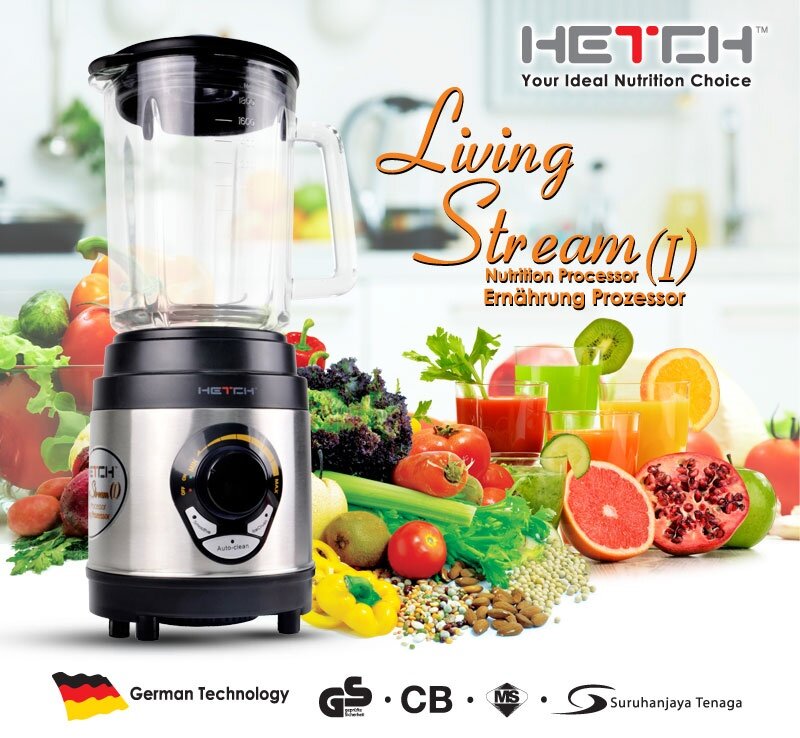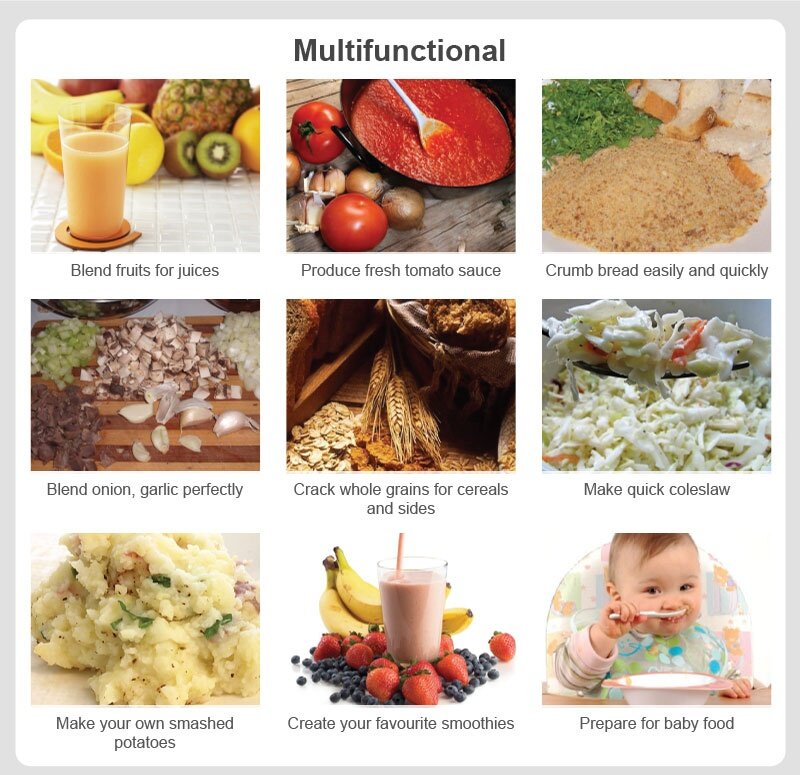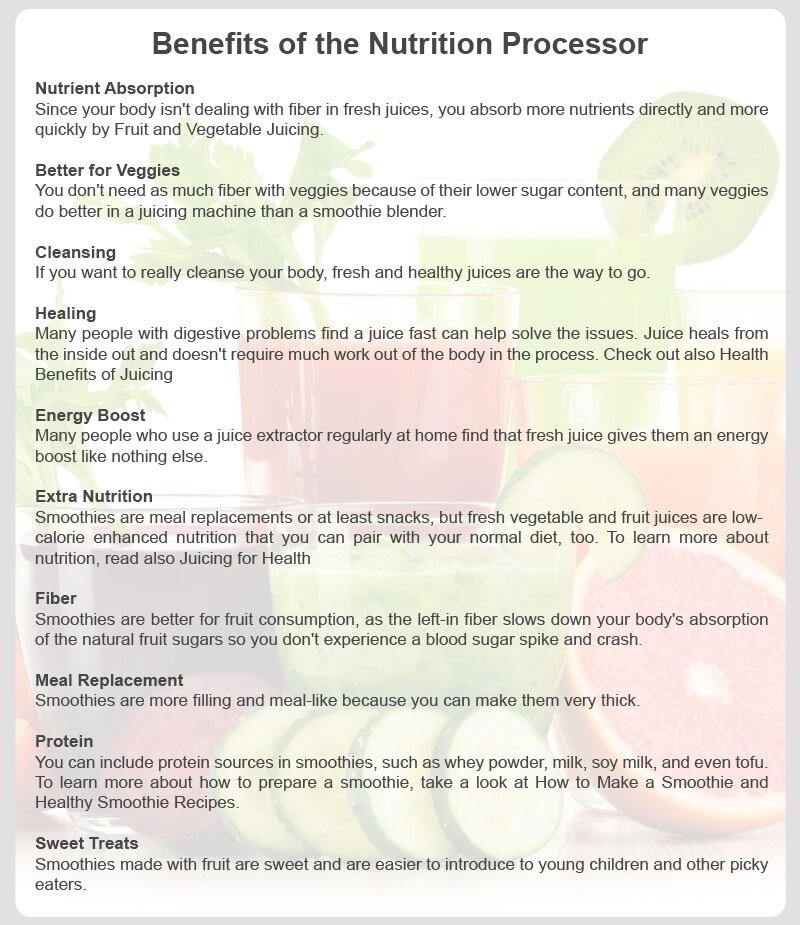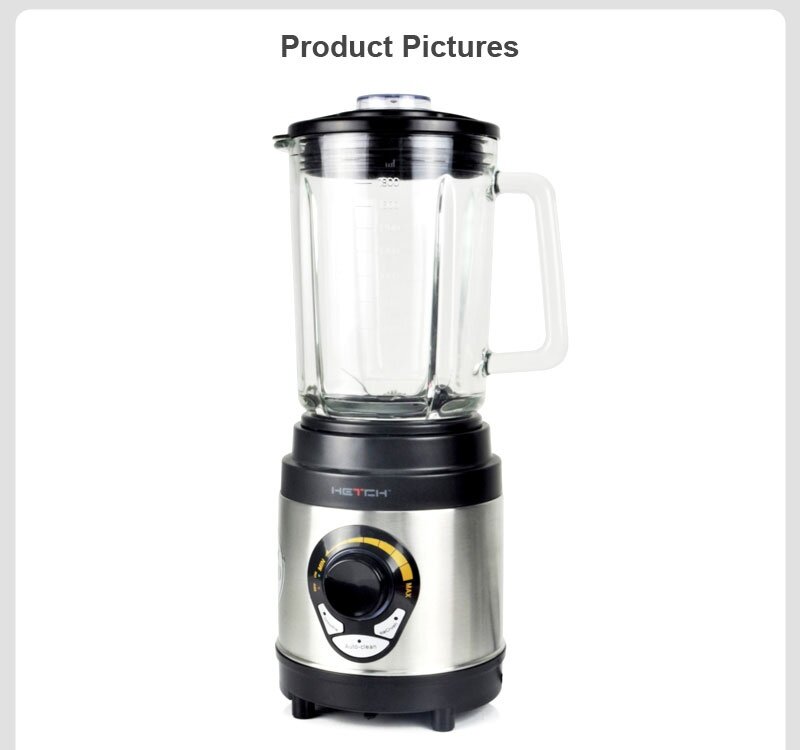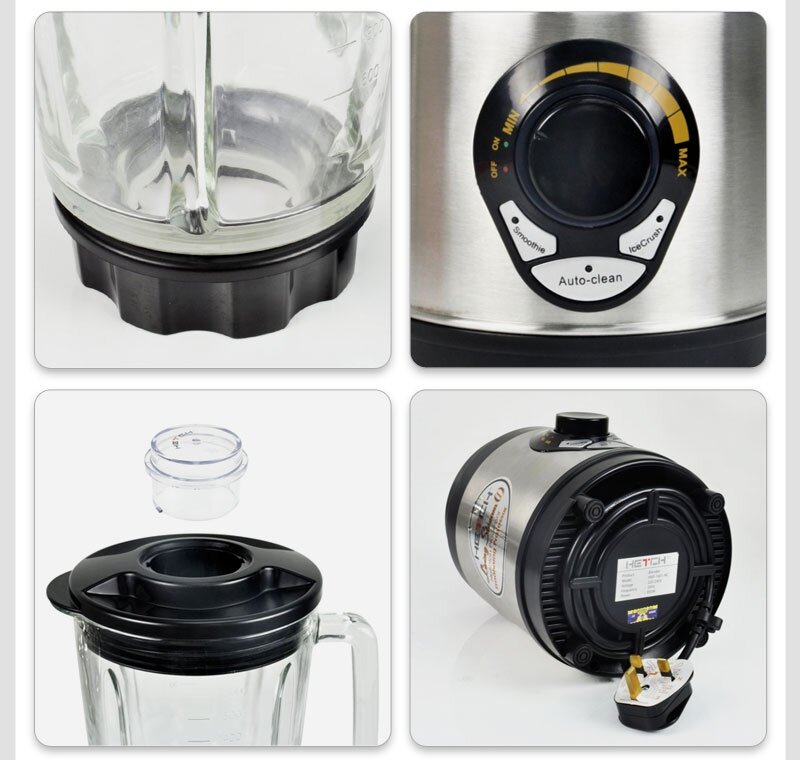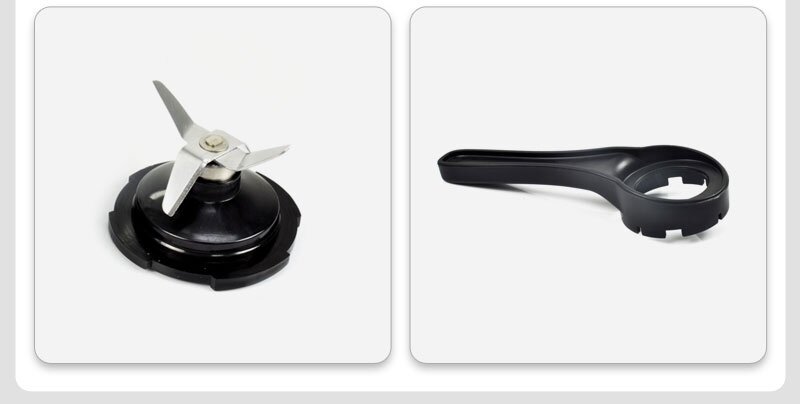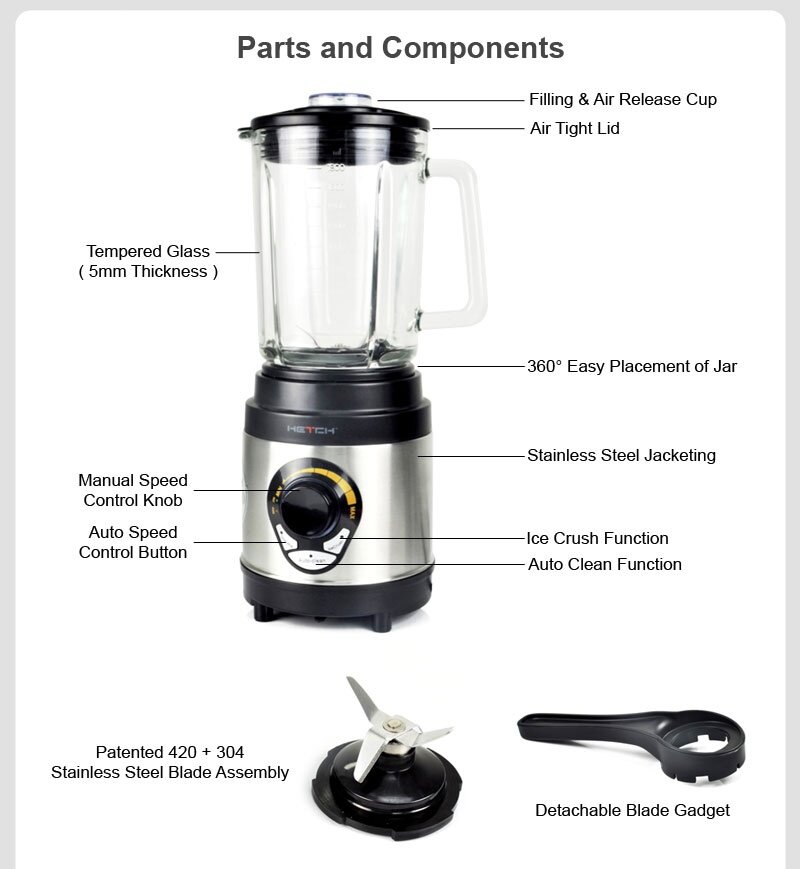 ---