Product Specification
Category
: Home Appliances > Cooling and Heating > Air Humidifiers
Brand
: Not Specified
Model
: 36 Bottles
SKU
: 36 Bottles
Dimension (Lenght x Width x Height)
: 1.00 x 1.00 x 1.00
Weight(KG)
: 0.30
---
Product Description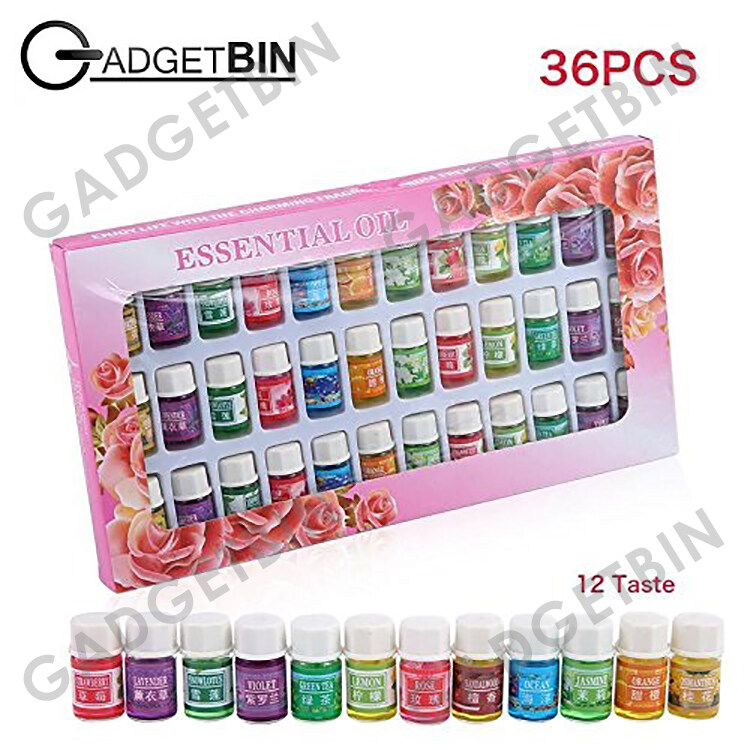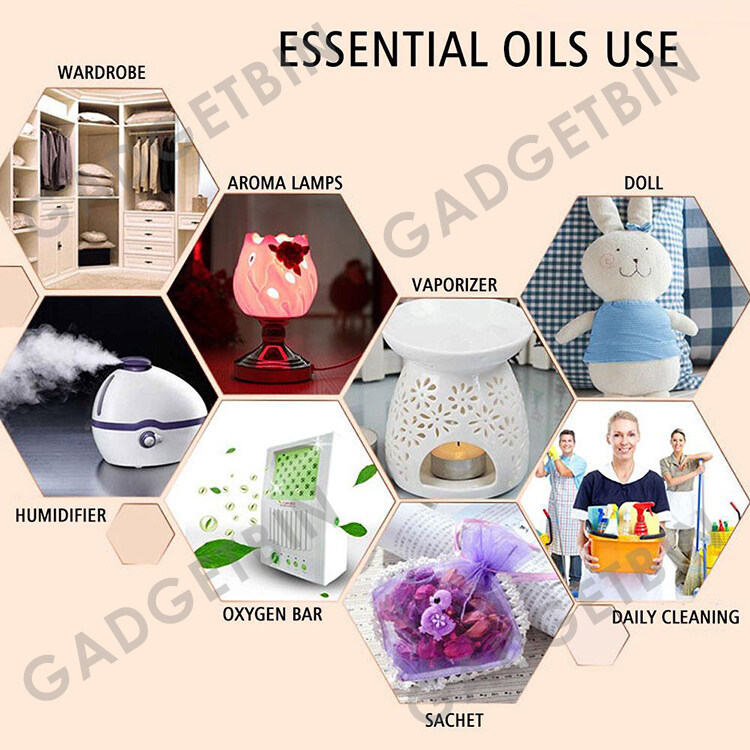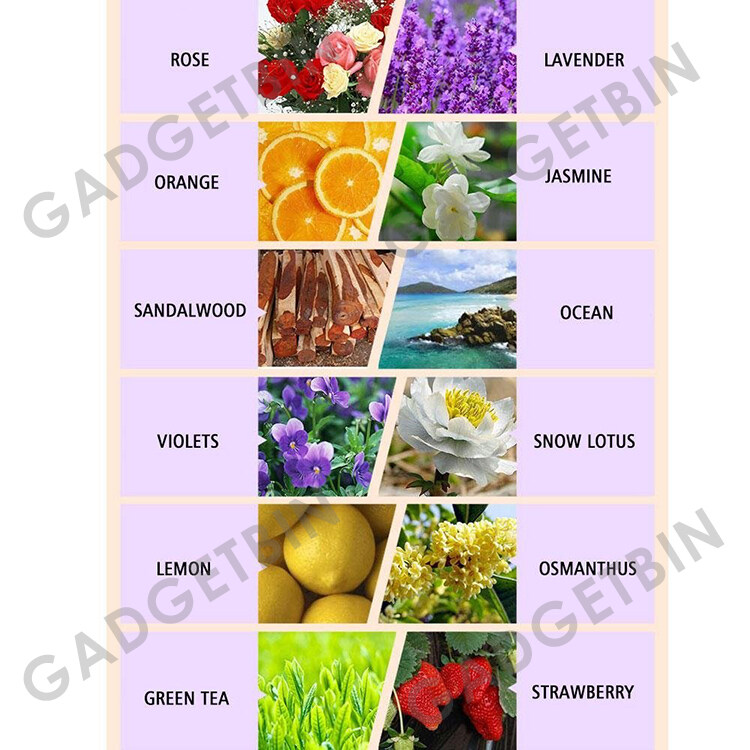 What Our Essential Oils CAN do for YOU
Forget Trouble, Happy Mood (Lavender, Sweet Orange, Green tea, Lemon, Rose, Violet, Sandalwood, Jasmine, Ocean, Snow Lotus, Sweet-scented Osmanthus, Strawberry.)
Helps You Fall Asleep Faster, Stay Asleep Longer, and Wake Up Feeling Refreshed(Sweet Orange, Snow Lotus, Sandalwood, Lavender, Jasmine)
Make Your Head Sober (Lemon, Sweet Orange, Ocean, Green tea, Strawberry)
Creat A Romantic and Warm Atmosphere for You and Your Loved One (Rose, Lavender, Jasmine, Violet, Snow Lotus, Strawberry)
Aromatic Surrounded, Fresh Air Floating (Sandalwood, Ocean, Lemon, Sweet-scented Osmanthus, Green tea, Strawberry)
Warm Tips Note
Can not be taken orally.
Avoid being exposed under the direct sunlight.
Water Soluble Essential Oil can not be used as skin care. -Early pregnancy and children should avoid using essential oils.
Diluting essential oils with glass, stainless steel or ceramic containers instead of plastic, painted surfaces and easily dissolvable containers.
Consult an aromatherapist before use these essential oils for those people with high or low blood pressure, nervous or kidney healthy problems.
---