Product Specification
Category
: Kids & Baby > Baby Gear > Harnesses & Leashes
Brand
: Not Specified
Model
: Not Specified
SKU
: harness buddy SBB-I-823004782-Elmo biru
Dimension (Length x Width x Height)
: 34.60 x 19.40 x 10.40
Weight(KG)
: 0.70
---
Product Description
DETAILS
2 in 1 harness buddy

Ideal for children and kids over 18 months. Goldbug's FUN 2 in 1 BACK PACK is a crowd pleaser for parents and toddlers alike! The FUN BACKPACK with safety rein by Goldbug is a cute way to keep kids safe in public places, functioning both as a harness and backpack.

The child-friendly harness keeps your precious child close when you need it most. The safety strap adjusts as your child grows. The buckle allows easy on-off access while the connection strap remains securely attached. The long, 5-foot tail allows your little adventurer to move about while still under parents' control.

* ideal for the outdoors and public places
* for use as a backpack or harness
* includes fun pouch for toys
* adjustable straps
* convenient safety buckles
* safety reign with secure clip attachment
* easy to put on! Fun to wear!
* machine Washable
* made of 100% polyester
* 18 months +
* animal fun for kids on the run!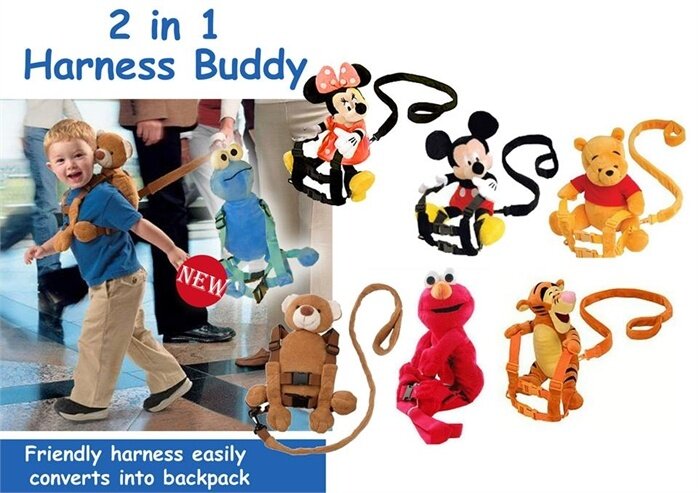 PHOTOS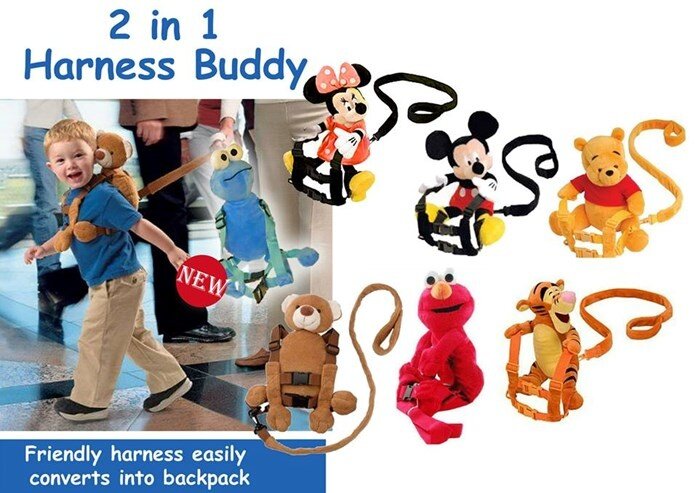 ---