Product Specification
Category
: Health & Beauty > Skincare > Moisturizers & Creams
Brand
: Not Specified
Model
: Not Specified
SKU
: elccream
Dimension (Length x Width x Height)
: 5.00 x 7.00 x 9.00
Weight(KG)
: 0.20
---
Product Description
* Whitening & Wrinkle-care
Moisture beyond your expectations. Immediate after applying skin will feel revitalized as it melts into the skin. This gel cream provides long lasting moisture for the skin.
Main ingredient: Youth water ingredients, Marine collagen, Vitamin, extract from Wildflower ingredients help to make skin moisture and shine.
How to use :
Take a small amount of the product and spread it soft.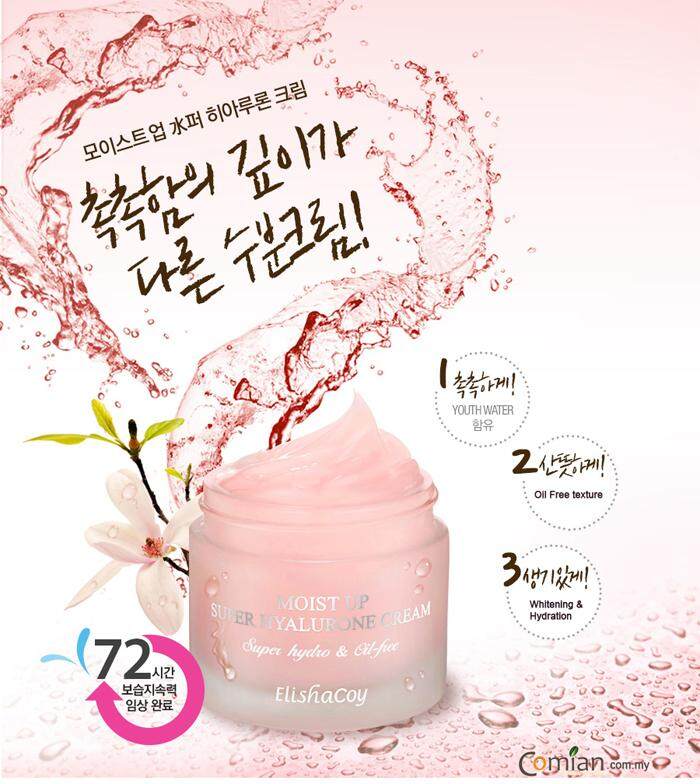 1 x Elishacoy Moist Up Super Hyalurone Cream 50ml
---