Product Specification
Category
: Home & Lifestyle > Art & Craft Supplies > Drawing & Drafting
Brand
: Not Specified
Model
: Not Specified
SKU
: product-1531815001295-A0
Dimension (Length x Width x Height)
: 30.00 x 30.00 x 3.00
Weight(KG)
: 2.15
---
Product Description
100% cotton bleached
Acid free and prime with acrylic gesso

Natural wooden frame

Suitable for acrylic and oil colours

Ideal for artist and amateur

Available in all A series sizes: A5, A4, A3,A2,A1,A0 size
Thickness: 1.5 cm
A Series Size Available:
A5 (15 x 21cm)
A4 (21 X 30cm)
A3 (30 X 42 cm)
A2 (42 x 60cm)
A1 (60 x 84cm)
A0 (84 x 120cm)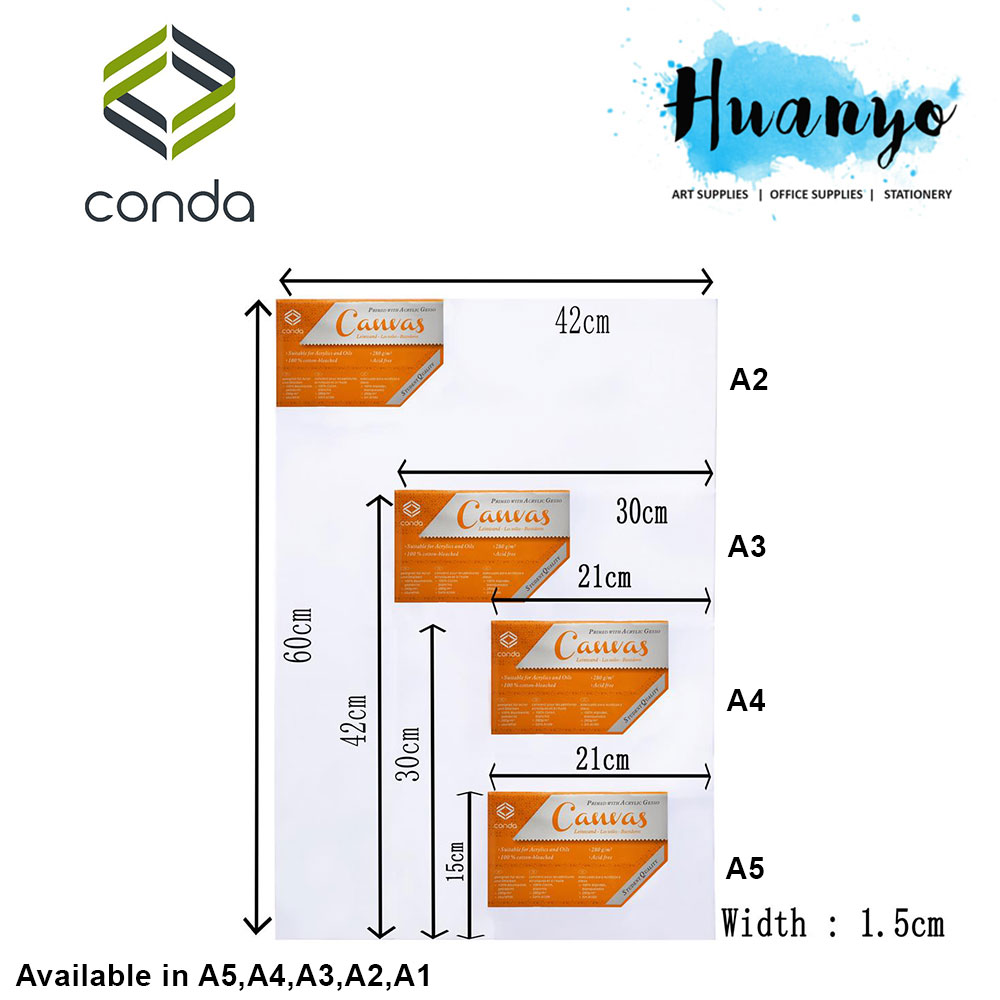 Excellent Quality - Cost Effective Stretched Canvas
All Conda canvases have been treated with three coats of acrylic primer. Triple acrylic primed to deliver the perfect ready-to-use painting surface for both oil and acrylic - holds the color on the surface and prevents seepage through the back.
Besides, our Canvases are tacked and completely by hand in the traditional manner, as well as individually wrapped to protect the surface. A superior-quality cotton canvas with a pure wood frame construction may make you a lifetime painting artworks.
---