CIAO Japan's No. 1 selling cat treats.
CIAO PETIT churu jelly 8g x 25 pcs•
-TUNA x 9
-BONITO x 9
-CHICKEN FILLET x 9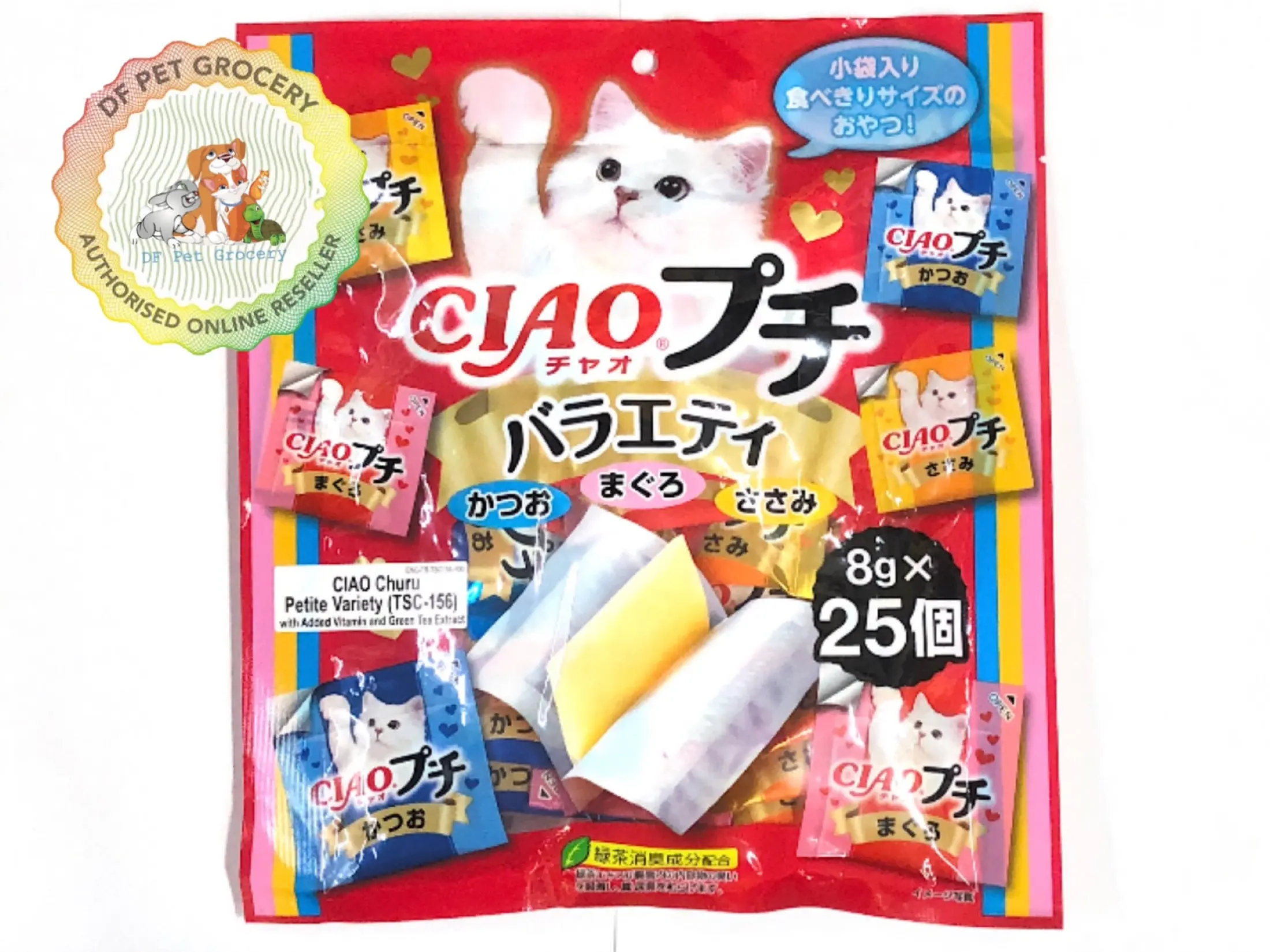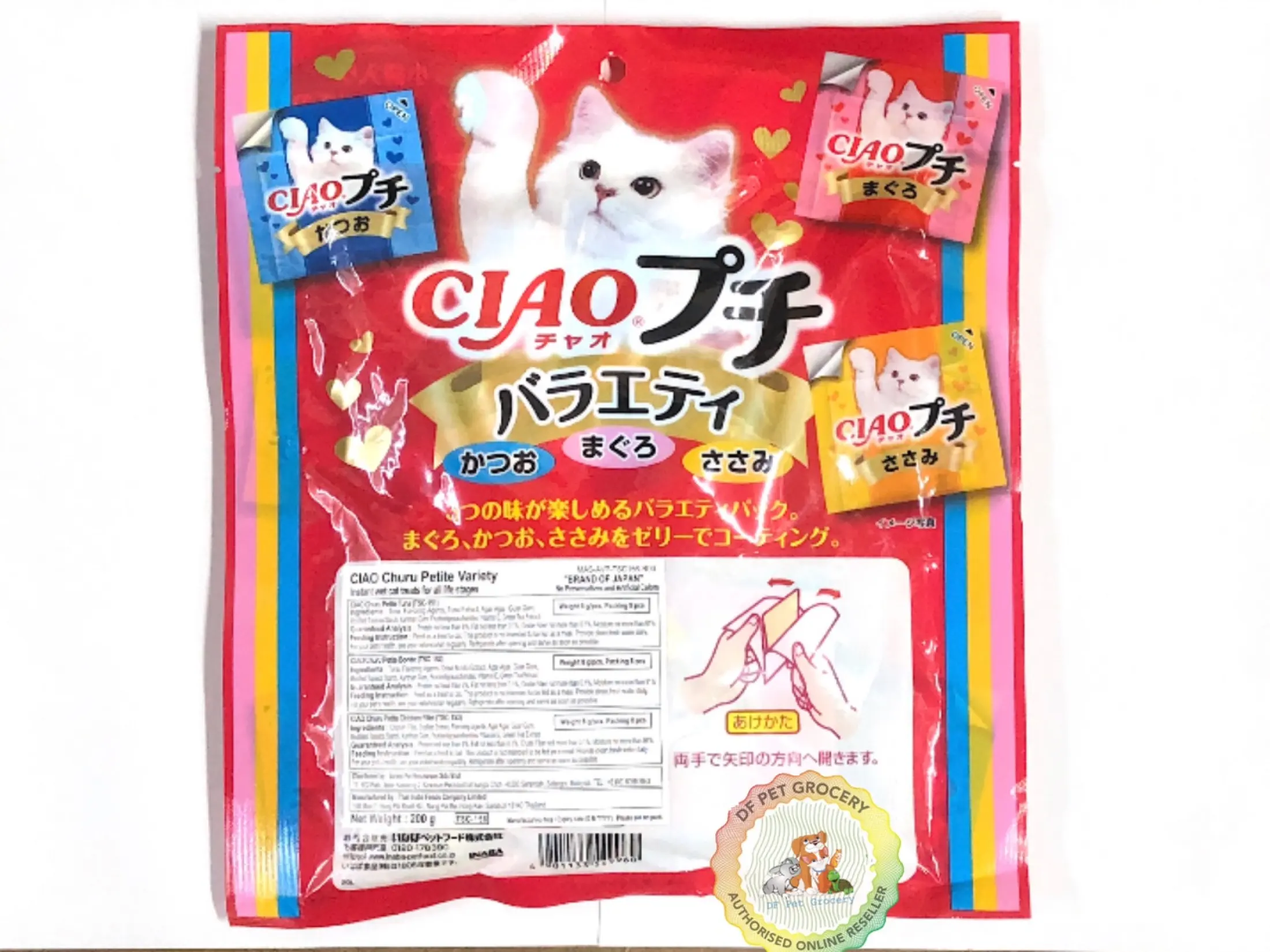 Great as training rewards•Contains green tea extracts for anti-odour properties. Green tea extract adsorbs the smell of contents in the intestinal tract and relieves feces and urinary odor.
•High in moisture that helps replenish fluid loss in cat's body.
•No preservative•Great for finicky cats.
•Increased appetite in cats
Ingredients
Tuna,Tuna extract,protein hydrolysate,agar、sugars(oligosaccharide),Starch,vegetable oil 、Minerals、Thickening agent,condiment(Amino acid),starch(modified starch)Vitamin E,monascus color,Green tea extract
Nutriton Facts:Crude Protein7.0%Over、Crude Fat0.2%Over、Crude Fiber0.1%Under、Crude Ash1.7%Under、Moisture91.0%Under、