Product Specification
Category
: Kids & Baby > Baby Gear > Strollers
Brand
: Combi
Model
: 115415RD
SKU
: 115415RD
Dimension (Length x Width x Height)
: 88.80 x 103.50 x 112.50
Weight(KG)
: 215.41
---
Product Description
The Combi Miracle Turn Elegant Stroller!
Features:
Auto 4 swivel wheels -Simply reverse the handle and the wheels be automatically locked and released. Ensure smooth operation without any trouble
One-touch folding and opening - The stroller can be easily and quickly folded in one hand to maximize compactness.
Adjustable Handle - Handle can be adjusted according to mothers height in revolving type.
Orthopadedic Dacco seat cushion System -The positioning concept originated from infant medical system, inspired us to develop this Dacco Seat to secure the baby in the best position all the time. Dacco Seat comprises a Head Support, Back Support and Hip Support by absorbing and dispersing impact evenly.
Ultra shock absorbent Egg Shock Super pad -Equipped with Egg Shock super adding to absorb vibration which provides additional protection to a baby's head by absorbing and dispersing impact evenly. Also, it is newly designed with high ventilation and washable feature.
3D Egg Shock pad with air cushion -Equipped with 3D eggchock pad with better ventilation ensures optimal comfort.
Air Tire -Air tire design together with 20mm larger tire smooth out bumps and make pushing easily.
Shock absorbing structure -Soft suspension together with shock absorbing frame, helps absorbing of vibrations.
High Seat -Highest 58cm seating position raises the baby above ground-based allergens and offers a better view.
Extra long seat - An extra long seat provides extra growing space and additional comfort.
Air-through seat Neo -Innovative air through louver, one touch operated louver ensures comfort for baby during the hot summer.
Foot Cover -Attached foot cover can keep baby warm while it is easy to attach or detach.
Top window -Mesh canopy window maximizes ventilation and allows you to monitor the baby.
Canopy with mesh window -Canopy with mesh window can be opened for better ventilation, and can be closed on windy days.
Automatically stored backrest -Automatically stored backrest while folding the stroller.
Large canopy -Able to cut cover 99% of ultra-violet ray in sunlight.
170° degree full reclining seat -One-touch seatback with multiple recline position from upright to almost horizontal.
One-touch 5-point harness -5-point harness offers maximum protection and retention. One-touch buckle is convenient for releasing the safety belt.
Large and convenient backrest- Extra-large basket which can load 10kg provides convenience and relax during shopping.
Specifications:
Equipped Weight: 7.9kg
Opened: W498 x D885~1035 x H1030~1125mm
Folded: W498 x D410 x H920~1010mm
Reclining Angle: 125° to 170°
Available Colours: Bordeaux (Red) & Murrey (Purple) (subjected to stock availability)
Recommended for ages 1-36 months.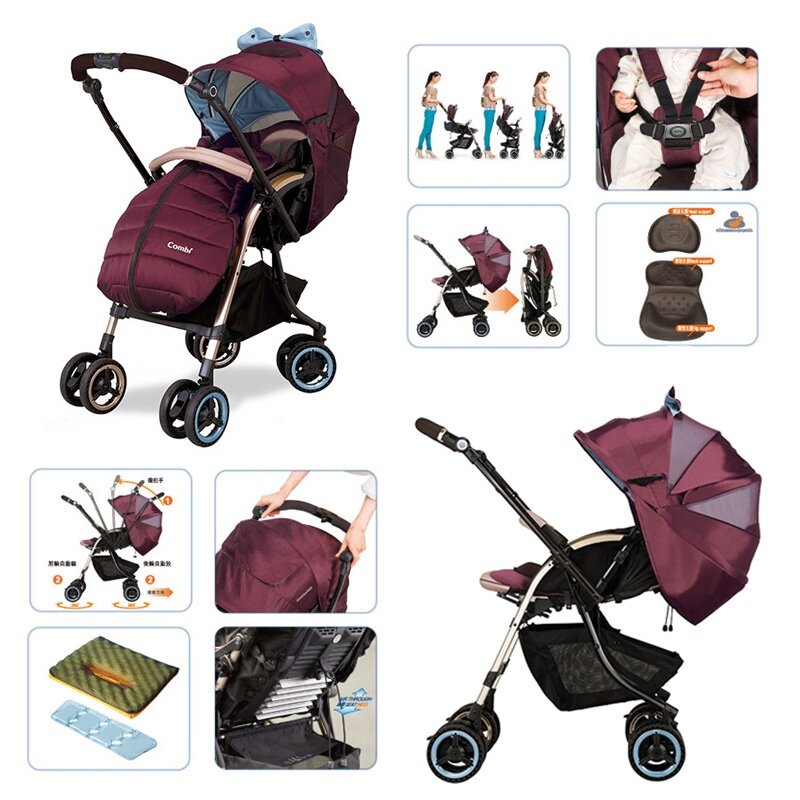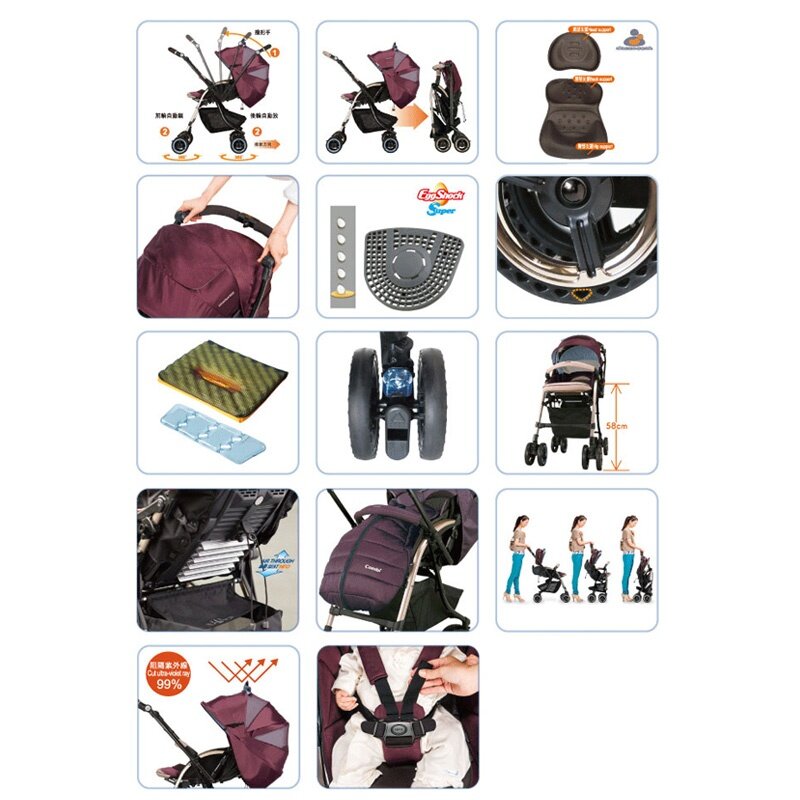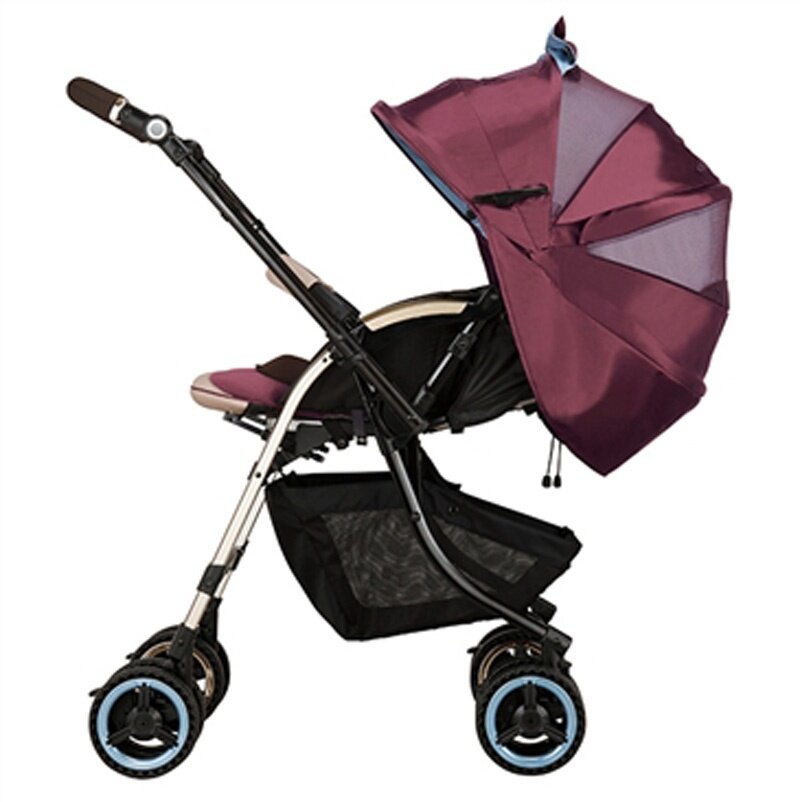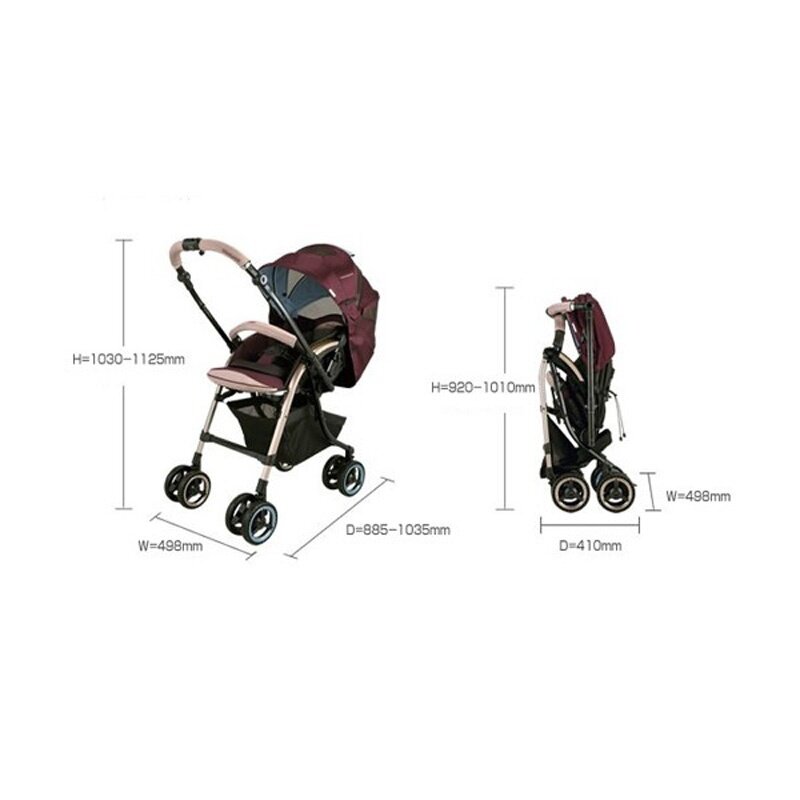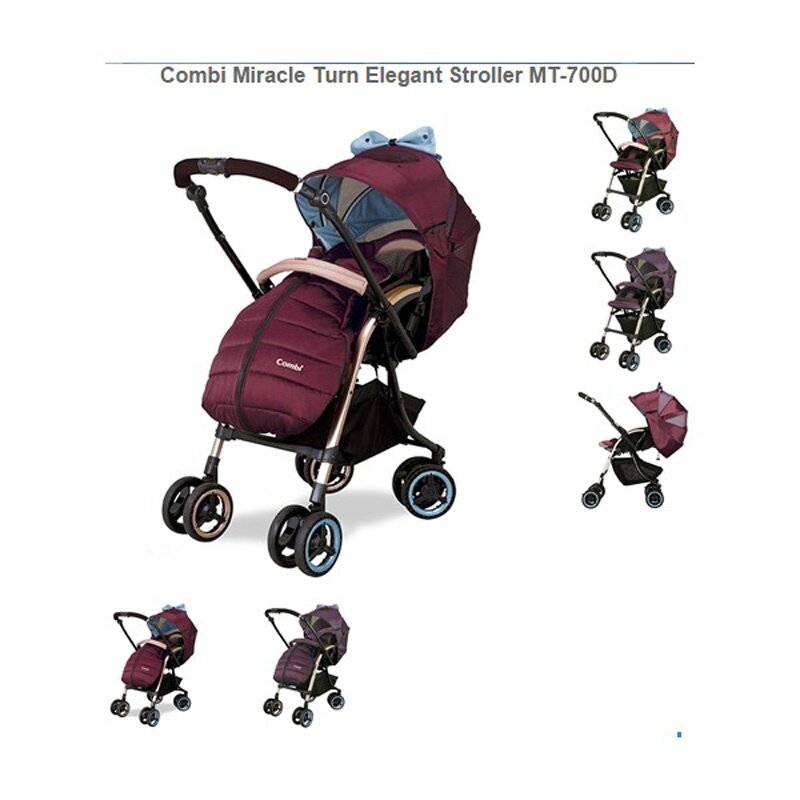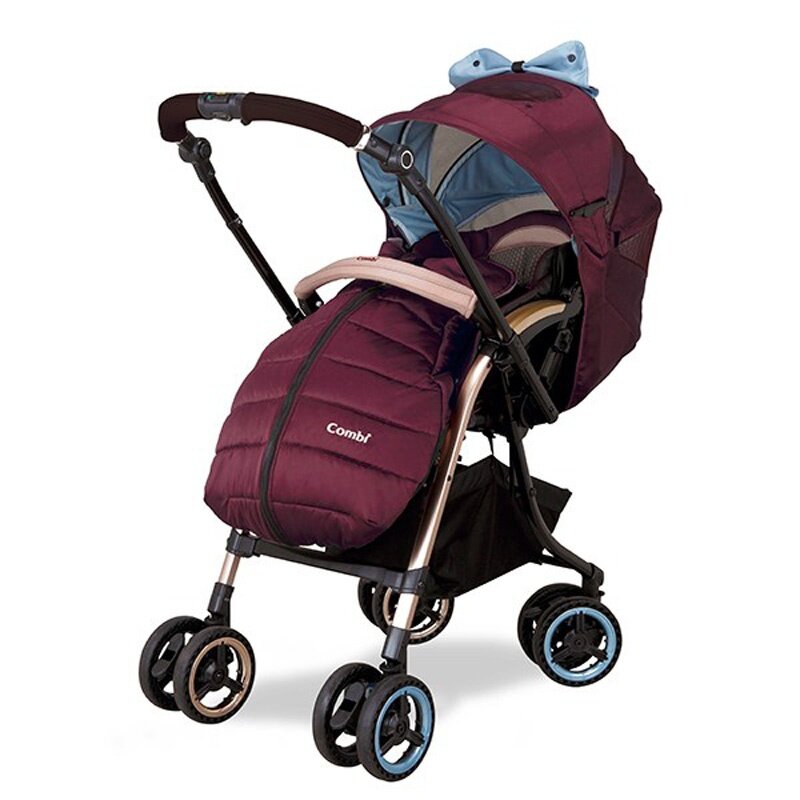 ---