Product Specification
Category
: Home Appliances > Audio > Portable Speakers
Brand
: Not Specified
Model
: Not Specified
SKU
: HL#K3-blue
Dimension (Length x Width x Height)
: 10.00 x 10.00 x 12.00
Weight(KG)
: 0.45
Manufacturing Country
: Not Specified
Warranty Type
: No Warranty
Warranty Value
: -
Warranty Description
: -
---
Product Description
Smart Music Flowerpot Wireless Bluetooth Speaker LED Night Light
NOTE: The product is a music flower pot, and no plants are configured. You can put your favorite plants.
Features: 
This is a creative product that makes the plants more vivid. It uses a sensor plug into the soil that can detect your touching of the plants. 
After turn on, short touch will trigger the light and music (Play mode), long touch will keep the light on(Night light mode). 
Specification: 
Speaker:5Watts 
Weight: 400g 
Product Dimensions: 117mm*114mm*114mm 
Charging Parameters:5V/1A 
Charge Time: About 4hours 
Play Time: About 12Hours 
Color: White for choice 
For Protection: 
1. The product has low power consumption design, there is no turn off button. If the Charging cable is removed, it will auto turn off in 15min if no one touches the plant. In night light mode, the time will be 30min. If the charge - cable plug in, it will not turn off. 
2. If you turn on it and found the light blink 3 times, that means the battery is low, and need to charge. 
3. If you found cannot turn on it, then try to plug in the charge cable and wait for 10min then try to turn on it. 
4. Different plants and soil water content will have the different touch sensitivity if you found no touch response, then please check if the plants are high water content plants, or the soil is wet enough. If there is a strong electromagnetic interference source just like the electric motor, Microwave oven, induction cooker, will also because it work abnormally. 
5. After watering, changing the plant or changing the place, if you found no touch response, then please keep it aside for 1 min then try to touch it again.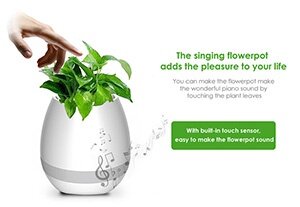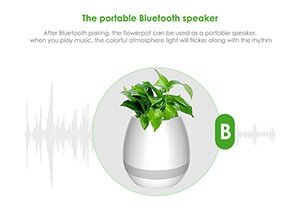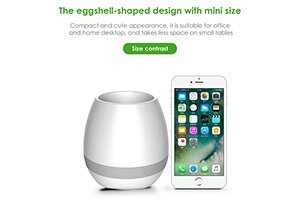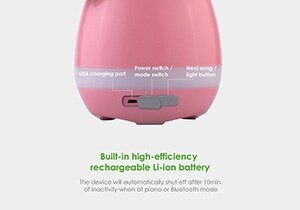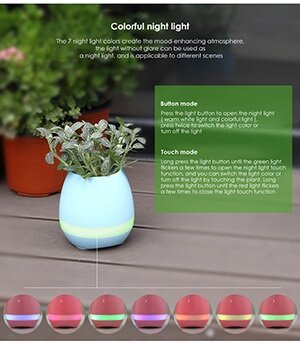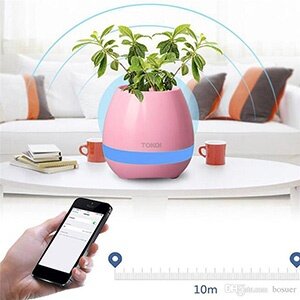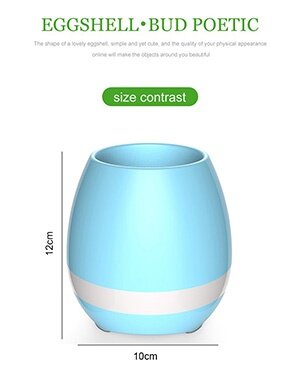 ---