Product Specification
Category
: Home Appliances > Small Kitchen Appliances > Electric Kettle & Thermo Pot
Brand
: Not Specified
Product Code:
: Not Specified
SKU
:
Dimension (Length x Width x Height)
: 1.00 x 1.00 x 1.00
Weight(KG)
: 1.00
Manufacturing Country
: Not Specified
---
Product Description
Butterfly presents you a practical, easy to use range of jug kettles, boiling and heating your water conveniently at a fast pace. Start your day with the Butterfly Electric Jug Kettle B-2816for your daily dose of hot drinks whether a fresh cup of coffee in the morning or having tea for tea time.

Innovative & Practical Design
This practical and petite jug kettle fits easily in your kitchen to give you a fuss free experience. It features heat resistant, easy care plastic housing to let you boil water easily. Sticking true to its name, the Butterfly Kettle B-2816 is a cordless kettle that's convenient enough for travelling purposes or as daily use at home.

Versatile & Functional
Let the Butterfly Kettle do all the work for you. It has a maximum capacity of 1.7 litres with the power capacity of 1000W. To avoid spillage and to know the quantity of water in the kettle, there is a clear water level indicator. Once the water is ready to be brewed, a light will turn up to alert you that it's on. Once your water is ready, the kettle will automatically switch itself off with its auto cut off thermo control mechanism to help you save energy.
1000W
1.7L
Electric heating element
220-240V
1500W
Dimension(mm) : 209.5W x 136D x 232.5H
QC tested
1 year warranty
?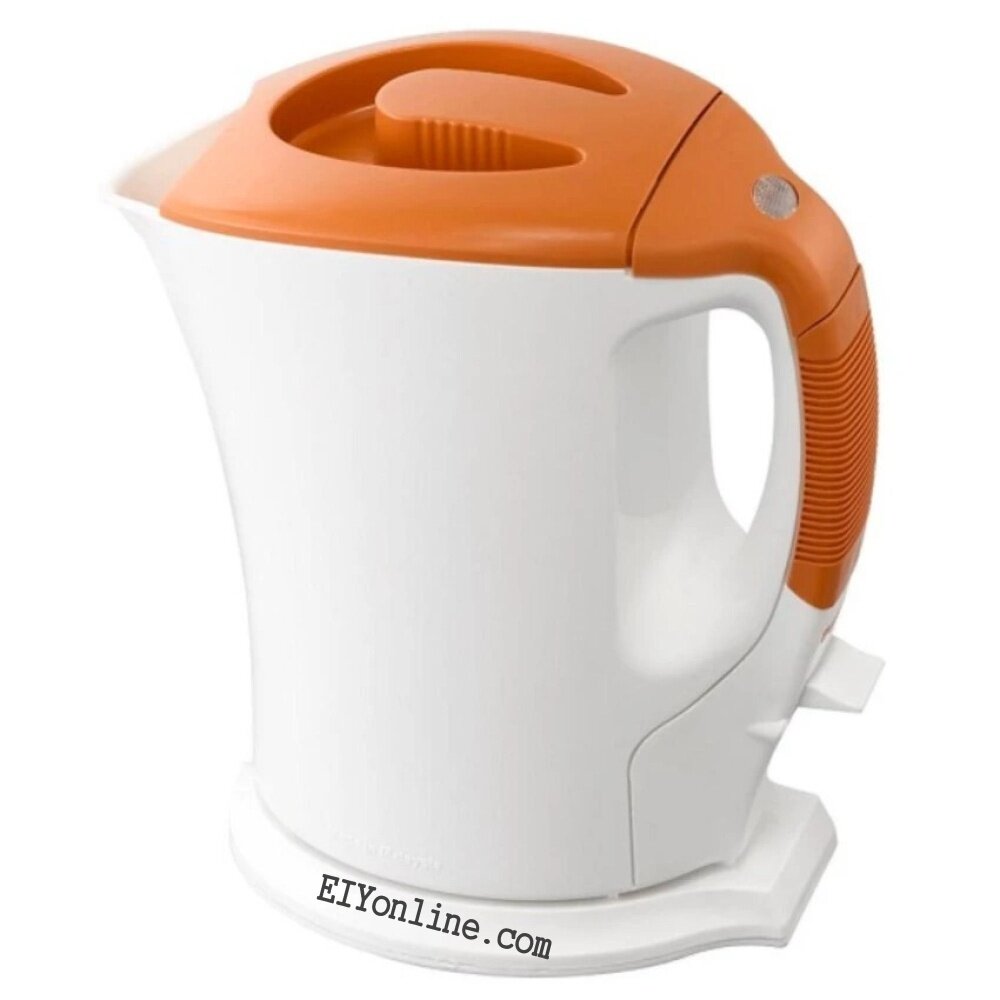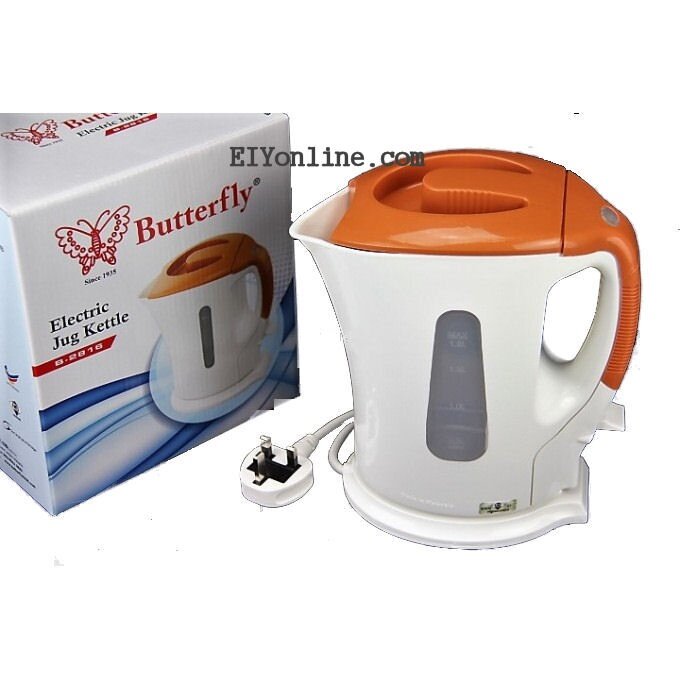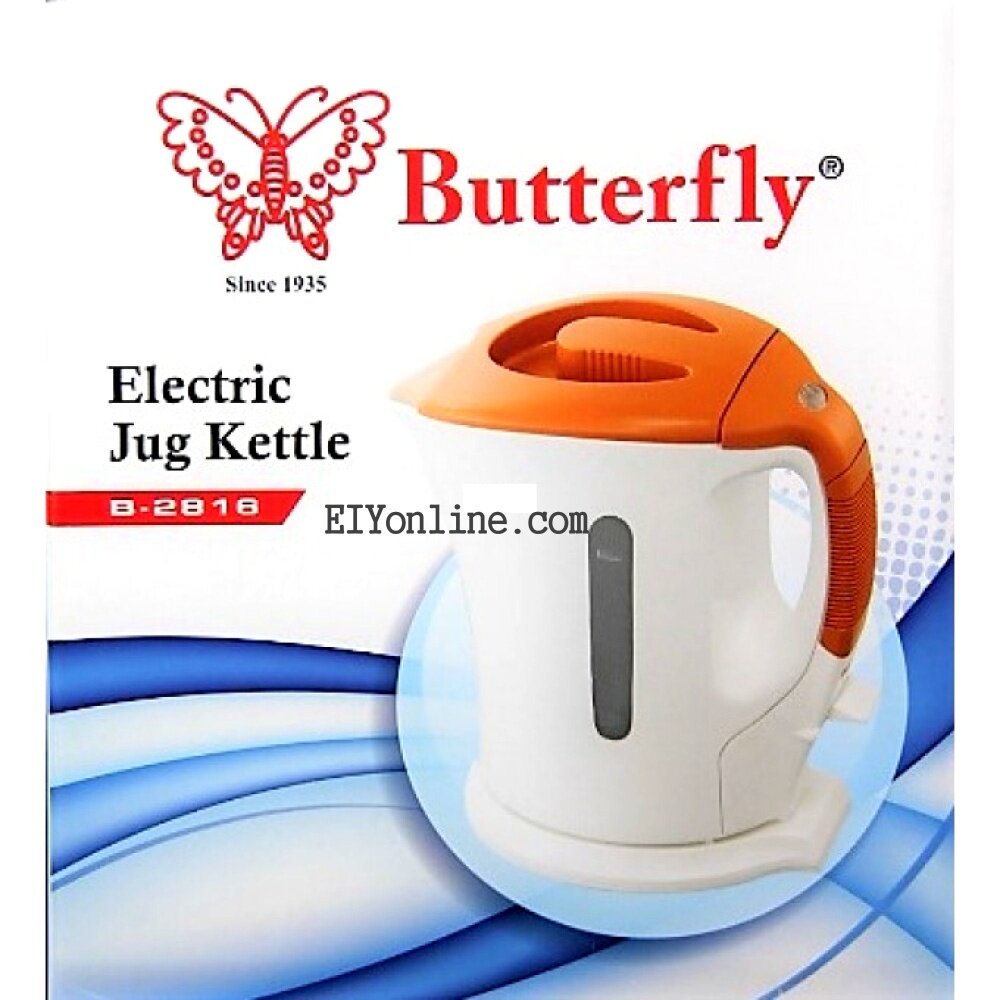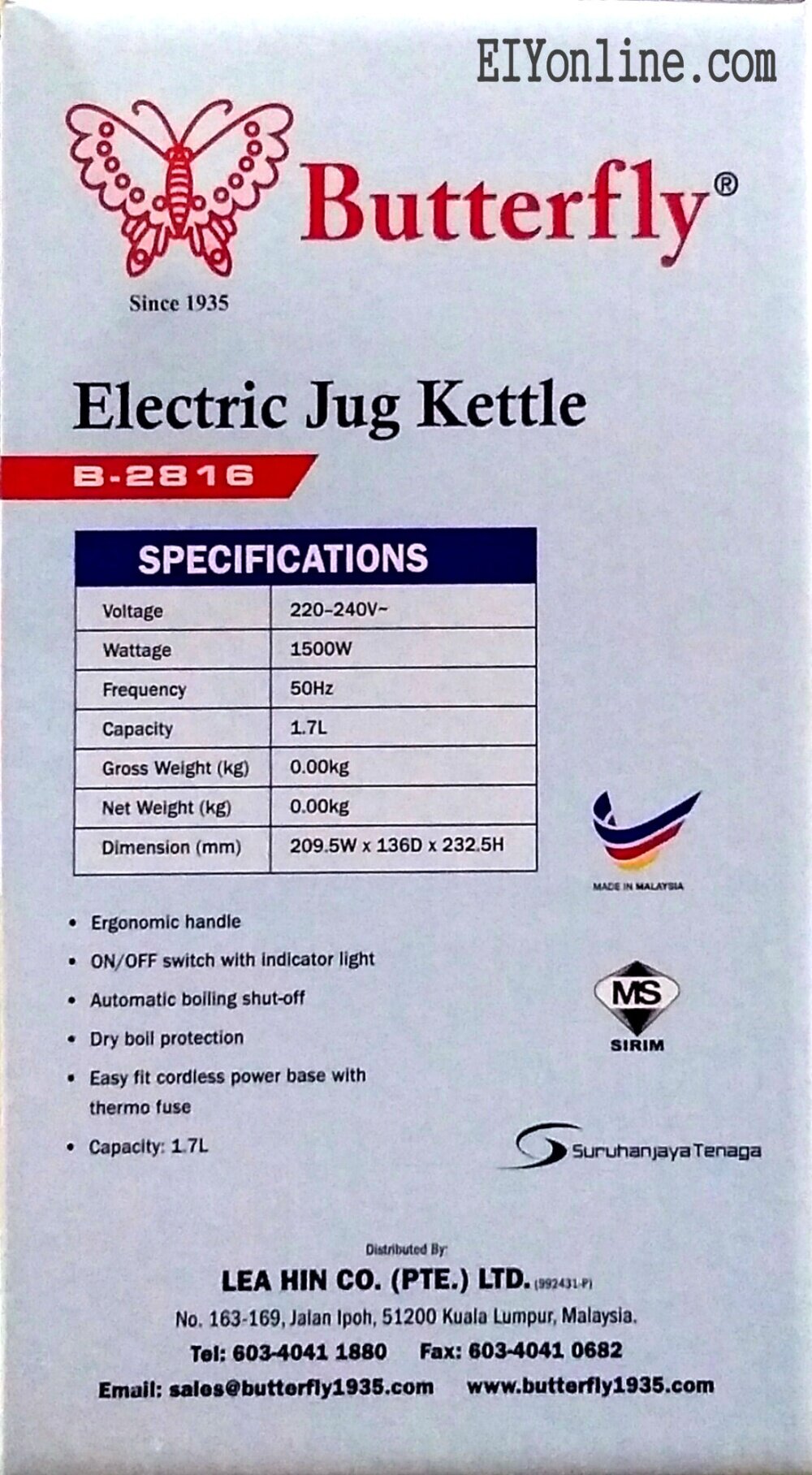 ---