Product Specification
Category
: Home Appliances > Small Kitchen Appliances > Bread, Toaster, Waffle & Sandwich Maker
Brand
: Not Specified
Model
: Not Specified
SKU
: AZT-ABM750
Dimension (Length x Width x Height)
: 50.00 x 40.00 x 30.00
Weight(KG)
: 12.00000
Manufacturing Country
: Not Specified
Warranty Type
: No Warranty
Warranty Value
: -
Warranty Description
: -
---
Product Description
Put in the necessary quantities of food ingredients, select the preferred bread or food making function, and wait for it to finish cooking - bread making has never been this easy! The Aztech ABM750 Bread Maker is the latest and smartest innovation when it comes to easy bread making and food cooking. It involves an almost mess-free preparation, eliminates the inconvenient and time consuming dough kneading when baking, requires very minimal to almost no attention of usage, and best of all : does not require complex bread making knowledge to use - even your kids can bake their favorite pastries using this amazing appliance.
The Aztech ABM750 also implements a simple yet elegant design. The Aztech Bread Maker is capable of baking up to 750gram sized breads, and is also capable of providing up to 16 excellent cooking functions users would absolutely love to use : (1) Basic, (2) Nutrition, (3) Sweet, (4) Fruit, (5) Whole-Wheat, (6) French, (7) Quick, (8) Blend, (9) Dough, (10) Cake, (11) Rice Cake (12) Jam, (13) Yoghurt, (14) Rice Wine, (15) Fried Peanuts, and (16) Bake. Users are also given the capability to select their preferred bread crust color (e.g. light, medium, or dark), and configure the preferred bread cooking time as desired. Other features such as a 13-Hour time delay setting to always have your food freshly made on the preferred time, a 60 - Minute Keep Warm function which keeps your food warm immediately after cooking, and a transparent window to allow you to see the current output of the food your are cooking (e.g. crust color, current texture).
Features:
With its small design, the Aztech Bread Maker consumes a small amount of kitchen space.
Select preferred functions and set or adjust preferred baking settings with ease.
Enjoy making different kinds of foods with its 16 bread baking functions: Basic, Nutrition, Sweet, Fruit, Whole-Wheat, French, Quick, Blend, Dough, Cake, Rice Cake, Jam, Yoghurt, Rice Wine, Fried Peanuts & Bake.
Additional Features:
1.5lbs Bread Barrel: Bake up to 1.5lbs of bread using its 1.5lbs bread capacity and 1lb / 1.5lbs corresponding functions.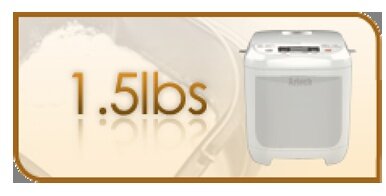 Time Delay Baking: Prepare and leave function for people who love freshly baked breads ready in mornings or upon going home from work.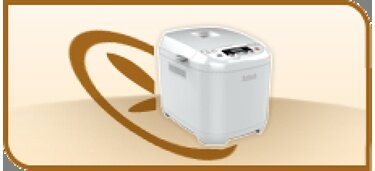 Crust Colour Selection: In a simple press of the button, create either light, medium, or dark colored bread crusts.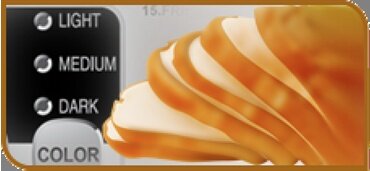 Viewing Window: Allows you to see the baked product without lifting the Bread Maker's cover.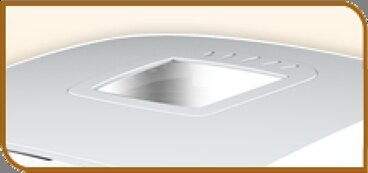 Anti-Slip Rubber Footing: Provides the Bread Maker a safe grip when it comes to smooth surfaces.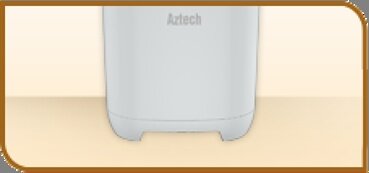 3 Step Process to Easy Baking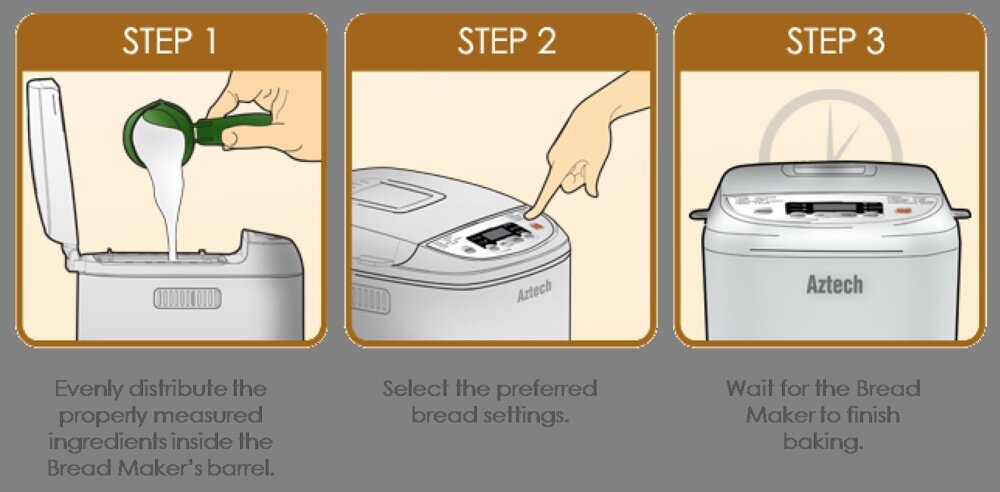 ---